Whenever Dimuthu Gamage does something he does it right. Take Giovanni's for instance, they serve the best pizzas in Colombo. And the same goes for his new venture, Francesco's, named after his adorable 11-year-old son, this little café down Jawatte Road (opposite Embark) dishes out some groovy fare.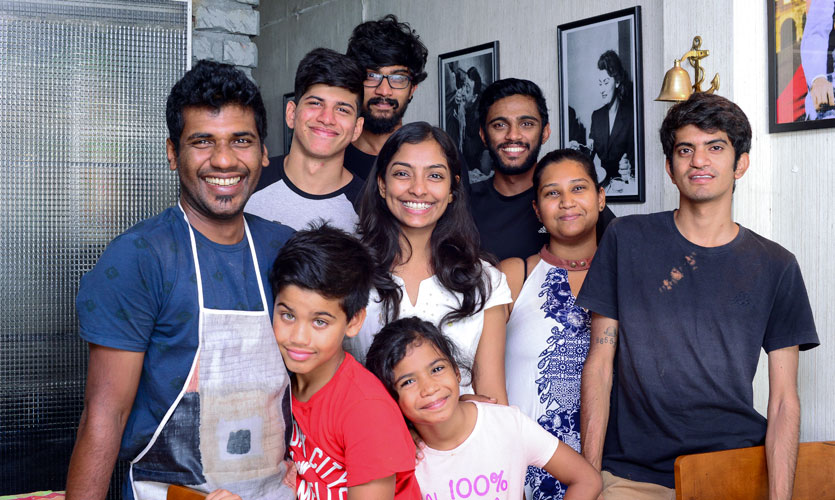 Dimuthu has partnered with Shanthini Shanmugarajah and Aaron Thavarajah while they have on board the efficient Ephraim Shadrach who makes super coffees, chirpy Sinduja Yoganandam – a serious foodie who handles the Book Keeping and the quiet but efficient Charaka Wegodapola who looks into Front Office matters, together this passionate lot make up one of the finest Italian breakfast and lunch café in the city.
Francesco's will be serving up Panini's, Anti Pasti Platters, The Sunny Side of Things – Three Eggs, Toast and Meat, Pastas and Desserts and will only be open from Friday to Monday. Francesco's will also function as a deli, selling Italian meats, cheese, pastas, sun dried tomatoes, anchovies etc.
Taste and value for money – Beverages (5 stars)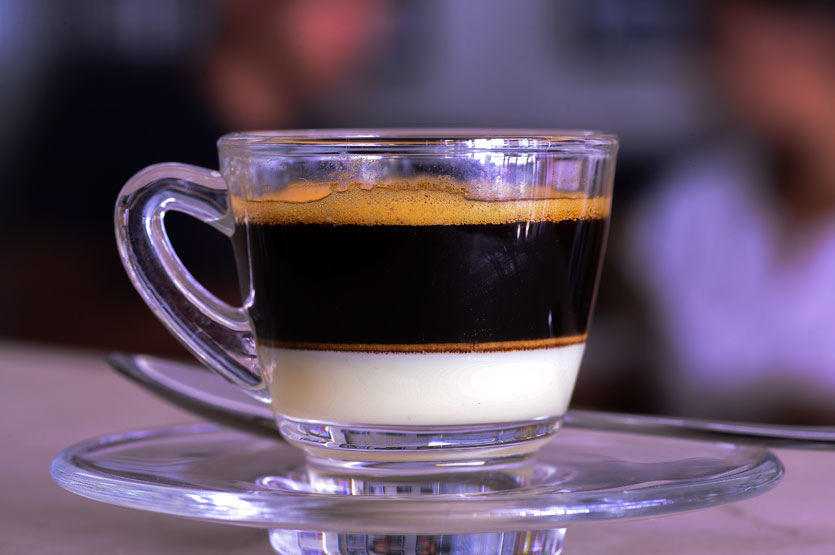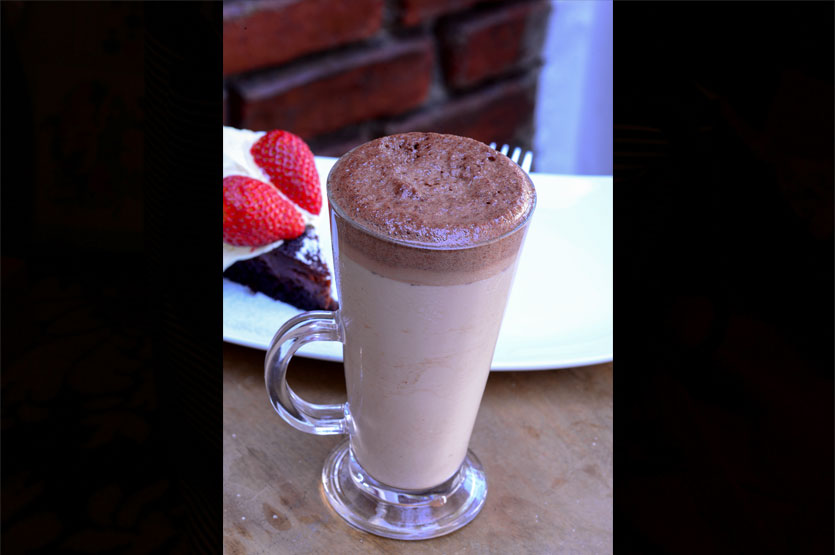 Barista Ephraim whipped up a Café Bombón (Rs. 300) and a Nutella Shake with Espresso (Rs. 550) for us and they were splendid. The former was made beautifully while the 1:1 ratio of the sweetened condensed milk and espresso gave it the perfect sweet and strong hit. The latter with its sweet and nutty Nutella flavour and the wow factor of the espresso made it a cool drink.
Taste and value for money – Antipasti Platter, Panini and Pasta (5 stars)
The dishes at Francesco's will vary from day to day, depending on the produce available and based on what inspires Dimuthu and his team while the prices of the dishes will range between Rs. 1000 and Rs. 1500.
We started our tasting with a stunning Antipasti Platter which included freshly baked Focaccia topped with Mozzarella, Italian Salami and Pepperoni, a few chunks of fresh Focaccia with Olive Oil, Roast Potatoes with fresh Rosemary, Italian Sun Dried Tomatoes, Blue Stilton, Black and Green Olives and Tomatoes with freshly picked Basil. This platter for two though simple was full of mindblowing flavours especially with a tiny drop of Truffle Oil. The Rosemary and Basil that were used in this dish were picked right in front of us as they grow these herbs in little pots outside the café.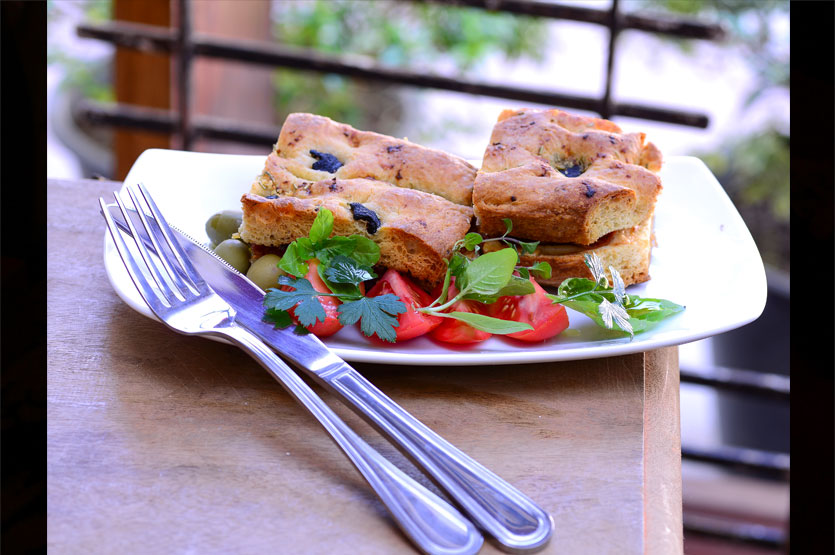 Also give their Panini a try. Ours was made with Focaccia, (baked that morning by Dimuthu) and it was stuffed with Sun Dried Tomatoes, Salami and Emmental Cheese. Sheer perfection!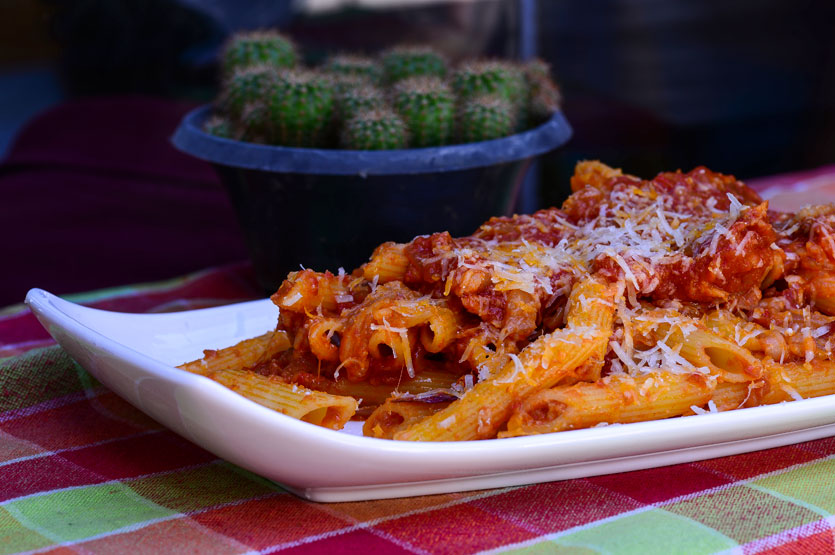 Dimuthu also insisted we taste his Matriciana and I am glad we did, after all, it had oodles of Guancale (Italian Bacon) in it. This tomato based pasta uses imported Italian Tomatoes which are sweeter than our local tomatoes while the dish was topped with Pecorino.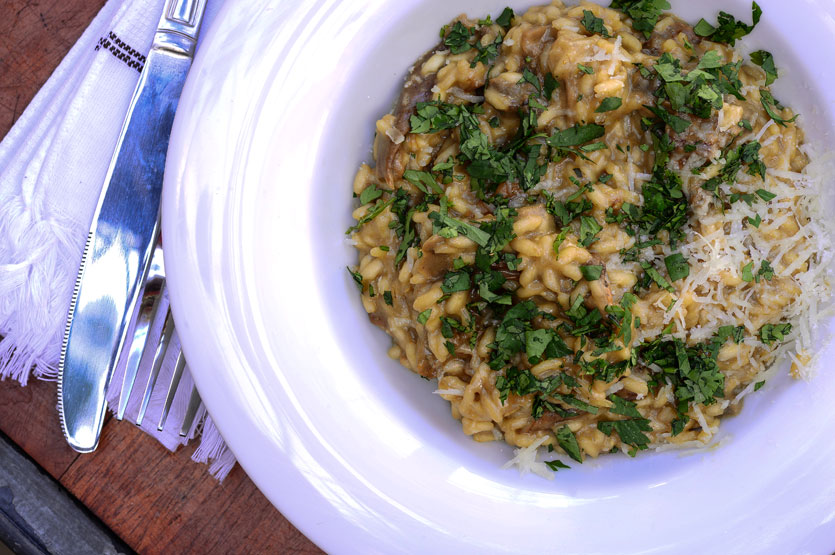 We also had a go at some Porcini Risotto. As the name of the dish suggests, this creamy dish had lots of Porcini mushrooms, while the chopped coriander gave it a zesty, earthy flavour.
Taste and value for money – Desserts – 4 stars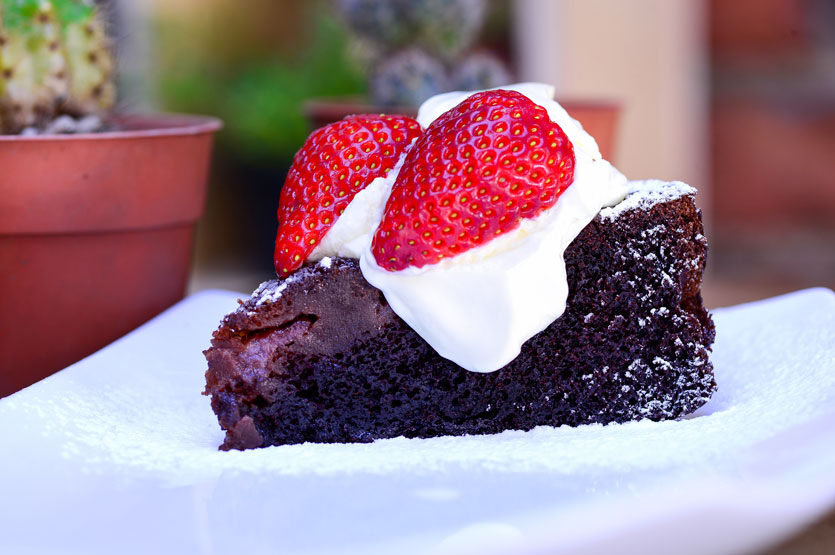 The desserts too will vary from day to day and the price range will be between Rs. 400 to Rs. 500. We gave their Chocolate Cake with Strawberries a try. The cake had strawberries cooked in it while it was topped with a large dollop of fresh cream and strawberries. It was a dense cake which wasn't too sweet both, aspects that I enjoy in chocolate cakes.
---
Address: 50A, Jawatte Road, Colombo 05
Tel: 0777896088
Hours of operation: 9:00AM to 3:00PM (Friday to Monday)
Facebook: www.facebook.com/francescoscolombo
Photographs by Kanishke Ganewatte