One of Colombo's reigning and hugely popular coffee shops, Coco Veranda, recently opened its third branch in Nawala (just 7 days at the time we dropped by, to be precise).
Ambience
The layout inside is very simple and clean compared to their original location at Ward Place, and they do have outside seating overlooking a small garden as well. While the Ward Place, Crescat and Nawala branches all differ slightly in terms of interiors, what remains consistent in all their locations is the dark wooden furniture which always exudes a warm and welcoming vibe.
Drinks
Having been huge fans of their Chocolate Mint Blend for the longest time, we tried their Strawberry Chocolate Blend (Rs. 680) for a change, that came recommended by the staff and are happy to say we weren't disappointed.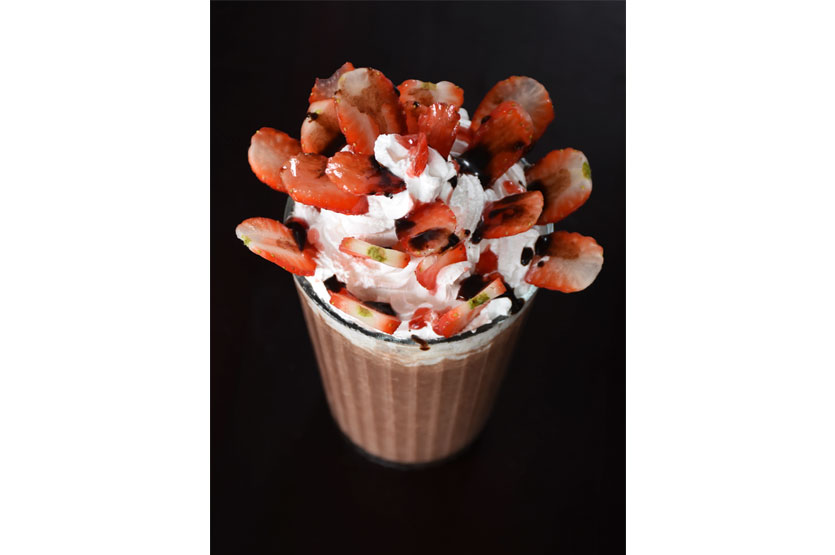 Strawberries and chocolate are a match made in heaven, and the drink certainly lived up to it. Topped with copious amounts of *whipped cream and sliced strawberries, the drink is a treat not only to look at, but also in taste and we'd happily vouch for this any day! Also, hello calories!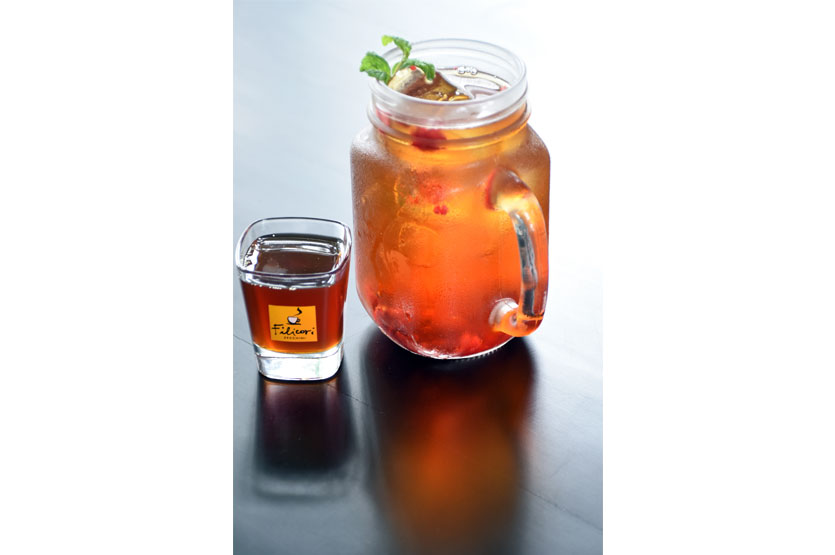 After the delightful decadence of the Strawberry Chocolate Blend, the Blueberry and Vanilla Iced Tea (Rs. 510) was certainly a more subdued affair accompanied by treacle on the side. Although the iced tea looked pretty as a picture, taste wise, it could have done with stronger flavour. While blueberries and vanilla make for a great combination on paper, it's quite unfortunate that it didn't translate as well.
Food
We also had their Big Friendly Burger (Chicken at Rs. 790) which was not as 'big' as the name implied or we'd envisioned, but was filling nonetheless.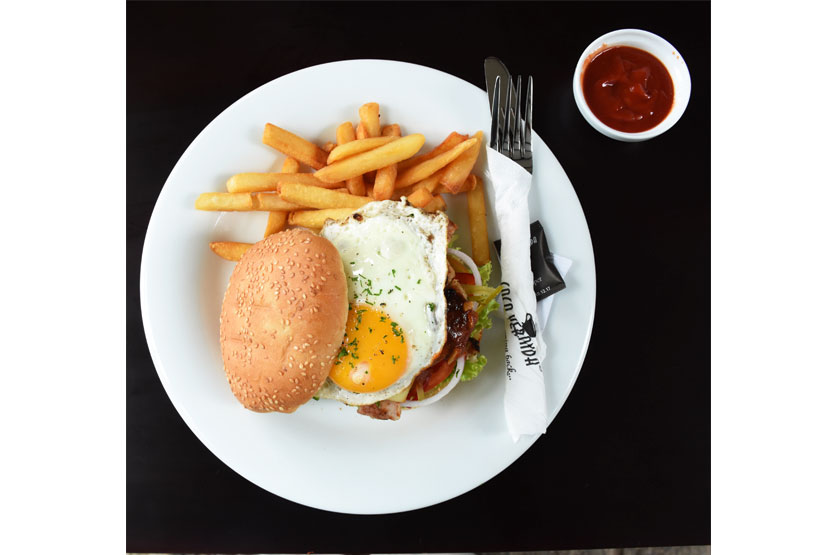 The burger definitely had a lot going on for it though - the chicken patty was topped with an egg sunny side up, cheese and chicken bacon, including a mix of peppers, onions, tomato and salad leaves, which made for a hearty, texturally vibrant meal.
Coco also generally does a great Fish N' Chips (Rs. 990) and we opted to try it for old times' sake, hoping for their benefit and ours that taste and quality were consistent. We were happy to note that their fish n chips tasted great as always, if not better.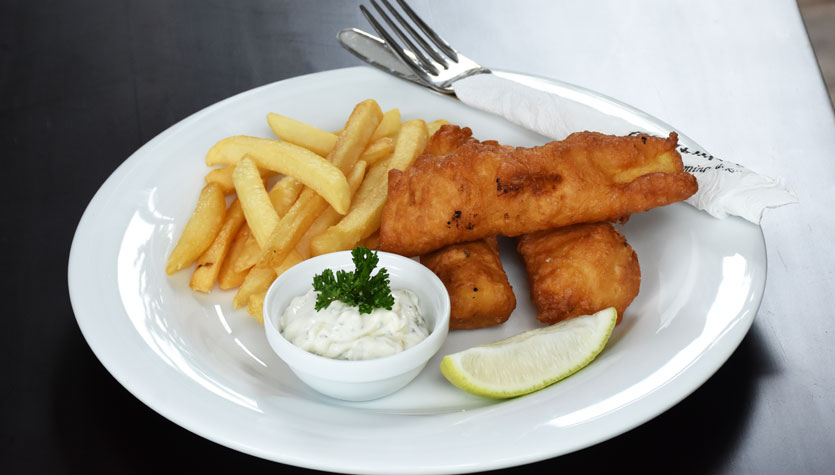 The fish was perfectly fried in a light batter that allowed the fish to shine and ensured that the meal doesn't feel heavy. Eaten with the tartar sauce though, the dish is pure heaven. Both dishes came with large, juicy fries.
The Cheese, Basil and Sun Dried Tomato Toasties (Rs. 540) is something you'd consider if you didn't want to eat anything too heavy.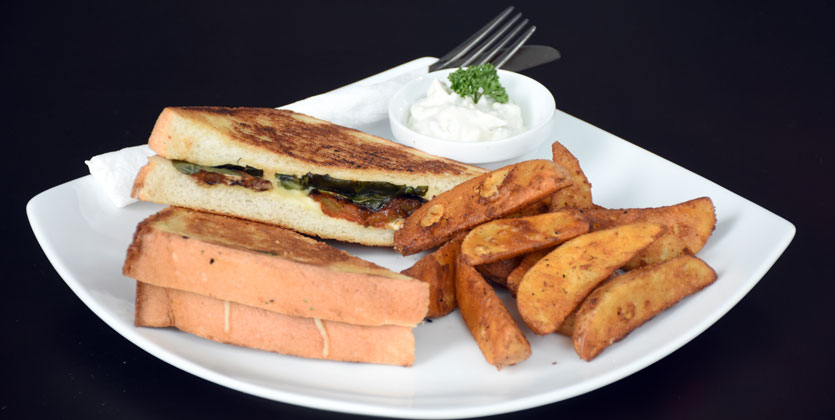 The tartness of the sun-dried tomatoes, the hint of sweetness in the basil and the melted cheese work together perfectly if you're looking for something to dig in during the rainy weather (or any weather, really). The grilled cheese comes with potato wedges and a side of *tartar sauce. The potato wedges were crispy with a bit of spiciness that worked with the tartar sauce.
Dessert
Their famous Death by Chocolate (Rs. 490) comprises layers of soft cake that you want to devour entirely, but can't, because well, it's a lot.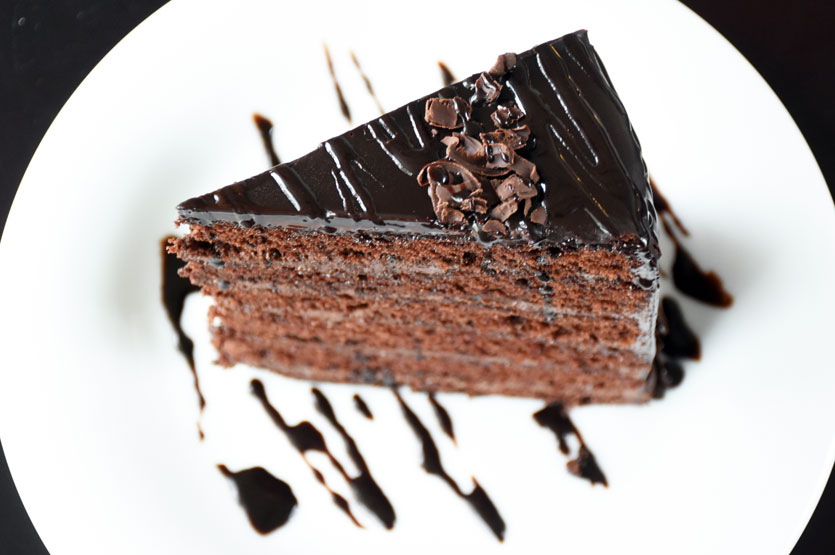 It's especially great though because it's not sickeningly sweet.
The Nutoreo Cheesecake (Rs. 530) which, as the name implies, is a Nutella and Oreo cheesecake.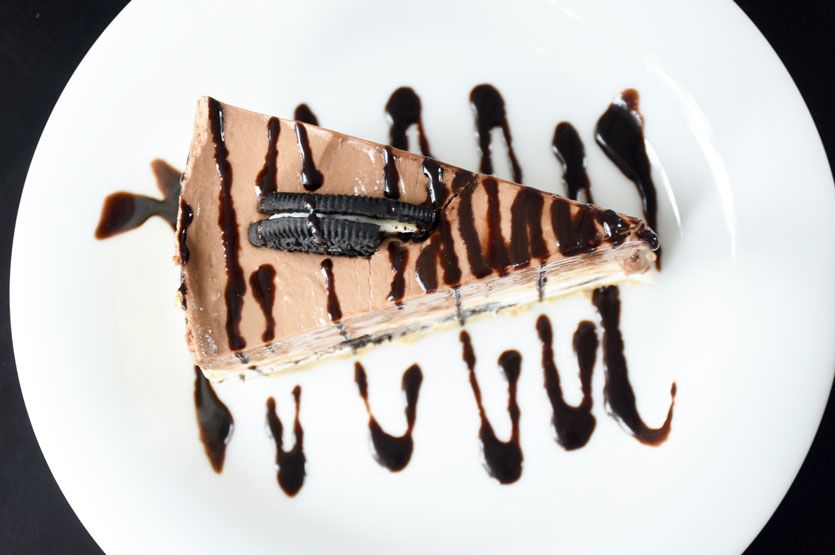 It was light and fluffy and its sweetness was controlled, but in a good way, because cheesecakes are usually always borderline too sweet and can be overwhelming. The bits of Oreo in the middle as well as the biscuit base added a bit of textural vibrancy to the cheesecake. Having said that, we found the base a little too salty.
---
Service
There were only two employees manning the place, and while they were both helpful and friendly, service was quite slow. This may simply be because they've been in operation for just a week, but we had to wait a while before we could get ahold of someone whenever we needed something.
Parking
There is ample parking at the entrance to Coco Veranda as well as on the road.
Overall
Coco Veranda has remained constant in terms of the quality of their food served and this visit proved no different. A chilled out place to hang out, amazing food and great drinks, Coco Veranda is one of those places that are guaranteed to satisfy your cravings. The place gets packed though - despite the heavy rain and being relatively new in the area - so you may have to deal with wait times.
*These items are add-ons.
---
Opening Hours: 10:00AM - 10:00PM
Address: 441, Nawala Road, Nawala
Telephone: (011) 2 866 333
Website: www.cocoveranda.com
Facebook: www.facebook.com/CocoVerandaNawala
Instagram: www.instagram.com/cocoveranda
---
PHOTOGRAPHS by Kushan Pathiraja