Gourmet on the go is exactly what Café Kai at Hilton Colombo is all about. It's a trendy authentic coffee bar where you can drop by and pick up a gourmet treat while buzzing around attending to your work. Or else, if you do have some time to spare, you can sink into the comfy couches or sit at the high tables and watch the city go by while enjoying some delightful deli
cacies.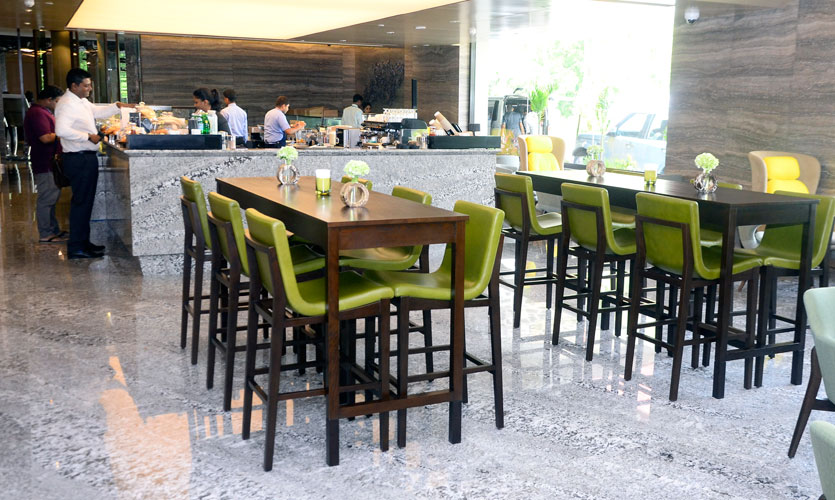 The wide array of items at Café Kai include confectionary with beautifully decorated cakes, bread and pastries, sandwiches and dainty chocolates. For the health conscious person, there's a choice of healthy bagels with salmon and a variety of other options. This sophisticated coffee bar offers a range of coffee blends, signature coffees and fresh juices.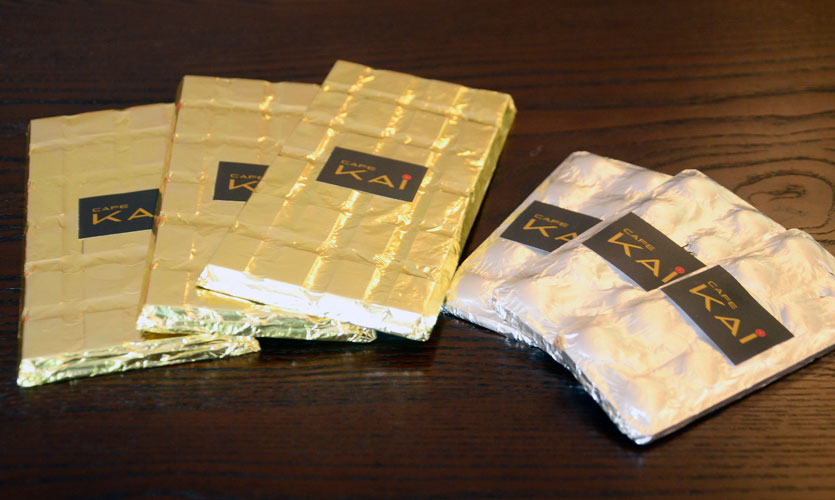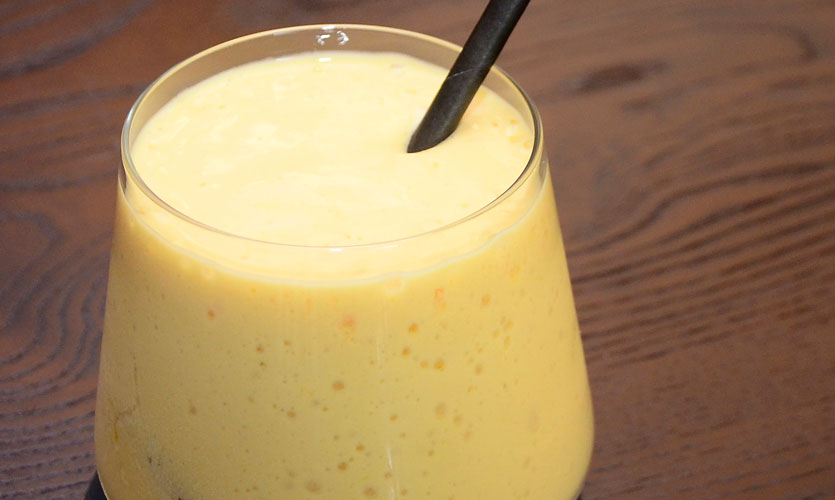 Starting off with a warm Vanilla Latte which was rather filling, we went on to try the CHICKEN, AVOCADO & CHEDDAR BAGUETTE (Rs 588/-). The avocado and cheddar enhanced the flavour of the delectable chicken. The SALAMI AND TOMATO MELT (Rs 588/-) was also a lovely snack. The ROAST BEEF, GOUDA & RYE SANDWICH (Rs 488/-) which was our favourite was absolutely delicious and the beef was just right in texture and taste.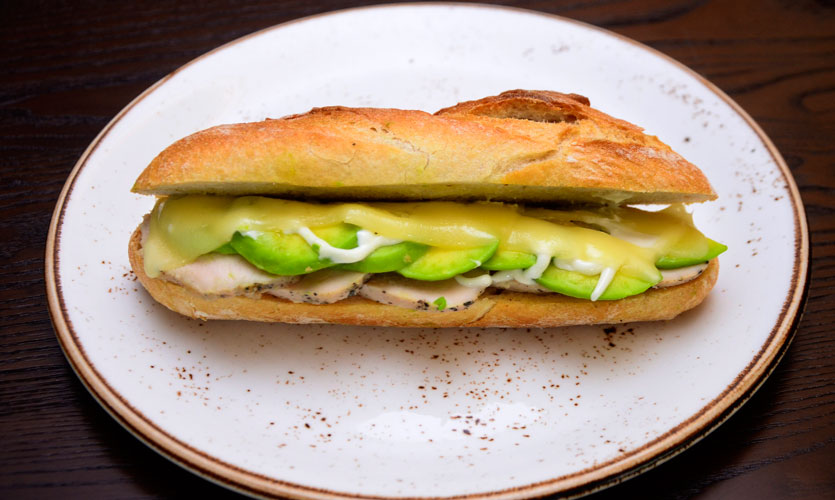 When it came to the sweet items, we tried out the COFFEE TOFFEE ÉCLAIR (Rs 288/-) which we thought would be very sweet but surprisingly it wasn't. It just had a subtle sweetness which was very soothing. The CRAZY HAZELNUT (Rs 388/-) was also something different. The CHOCOLATE TOFFEE CUSTARD DOUGHNUT (Rs 350/-) and the VANILLA CUSTARD CRUFFIN (Rs 750/-) were huge and had a creamy filling inside. They also have a range of macaroons – salted caramel, pistachio and dark chocolate. The chocolates in the jewel box showcasing are so pretty that you'll really want to try them out. The star of the sweet counter was the SALTED CARAMEL TART (Rs 388/-). It was exactly how you would expect it to be, out of this world! We suggest you don't try too many goodies before trying this one out as it's very rich and you might find it a tad bit difficult to finish it by yourself.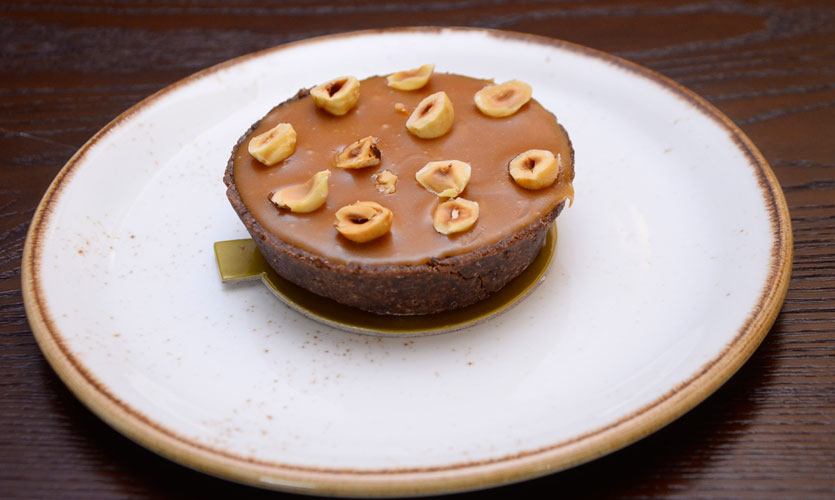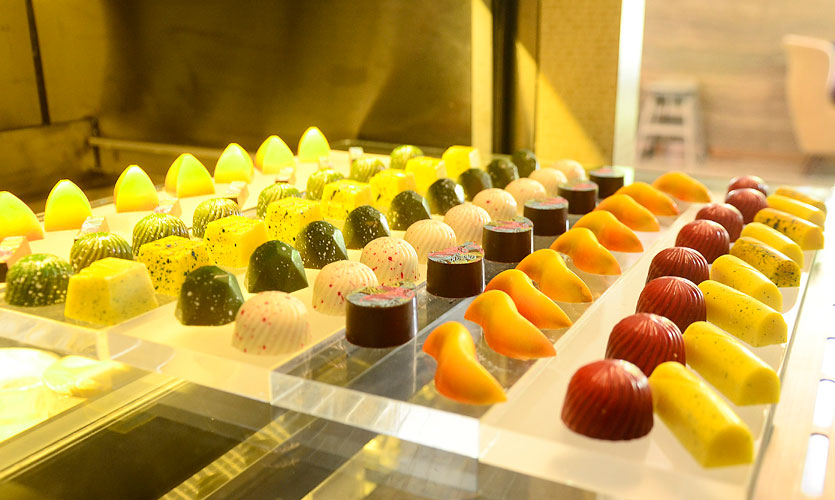 The warm and efficient service of Tatyana Perera who is in charge of the little café is very impressive. She together with her staff takes great interest in seeing that every customer is served well and leaves happy. While Executive Chef Kazi overlooks the whole operation, it is Pastry Chef Ranjith Kapukotuwa who weaves the magic assisted by Kusum Fernando. Chef Ranjith has many years of experience behind him, especially in French cuisine. He has worked for many years in Lenotre Paris – Doha and Jumeirah Beach - Dubai. He has also won many international accolades including Silver and Bronze medals at the World Culinary Championships in Luxembourg.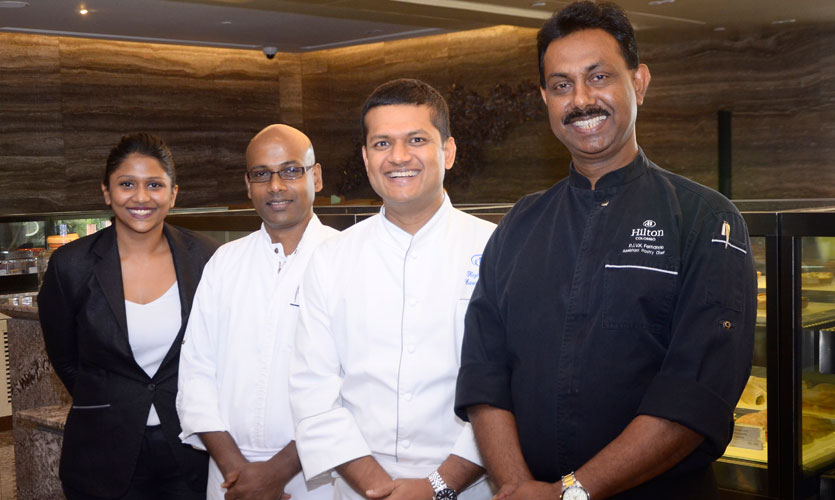 Weekdays - 7am – 10pm
Friday & Saturday – until 11pm
·

Cakes are available from 7 am-midnight
·

Any of their items including cakes can be made available with 24 hrs notice
·

Delivery is available and items will be delivered between 10am and 2pm