Ayu, the international all-day dining restaurant at Mövenpick Hotel offers a casual and fun dining atmosphere. From local specialties to international cuisine served at the buffet or the à la carte menu, Ayu includes an exciting gastronomic experience. Breakfast is open from 6:00AM -10:30AM, lunch from 12.00 noon to 3:00PM and dinner from 7:00PM - 11:00PM. Ayu also offers a Grab n' Go breakfast option in addition to healthy dining options as well. One can indulge in quite an attractive meal for Rs. 3000 nett and what is more interesting is that the options keep changing every single day.
Ambience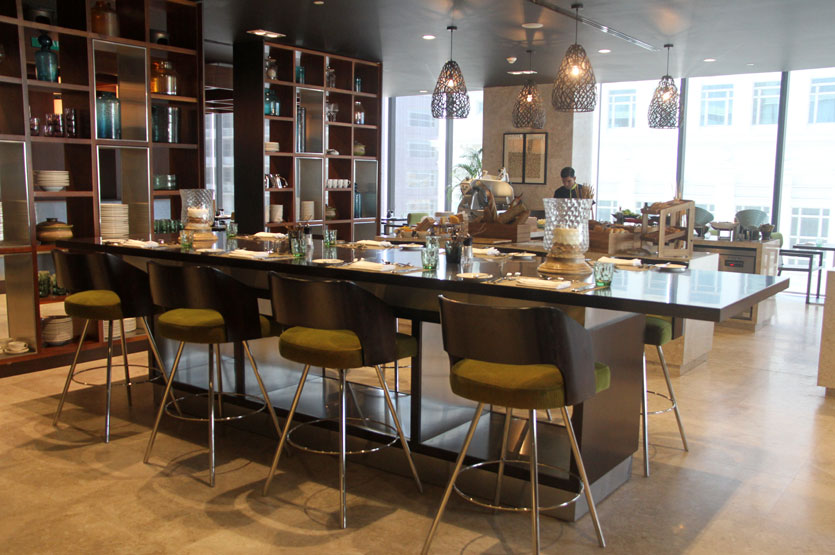 The atmosphere inside Ayu is perfect for anybody who wishes to dine in alone or with friends. The entire restaurant is quite spacious which makes it an inviting space for people to dine in.
Beverages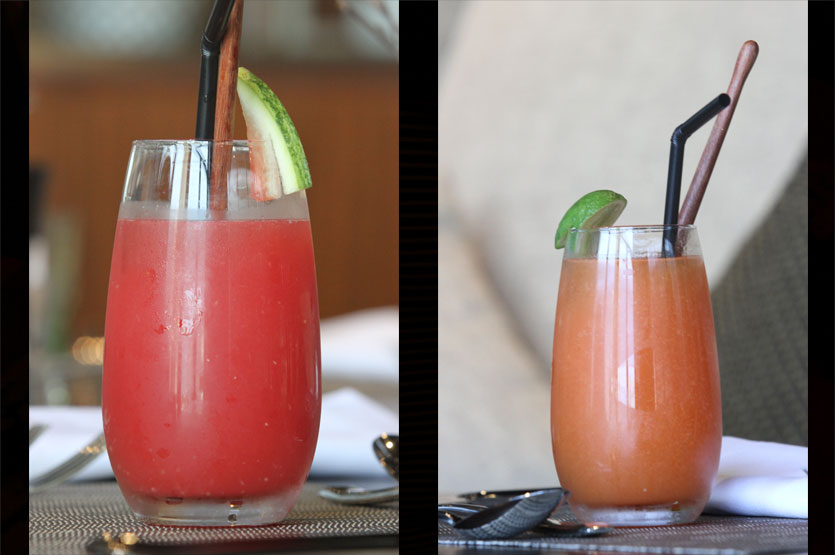 Beverages at Ayu mainly include juices and we decided to have a Watermelon Juice and a Papaya Juice both priced at Rs. 500 each. With a slight touch of sugar the juices were quite fresh and are a perfect start for lunch especially during this time of the year. Other beverages include carbonated drinks which could be requested off its à la carte menu.
Starters
One special feature of Ayu is that it offers a variety of salads, sushi, seafood and other starters at its massive counters. The salad counter was brightened with various salads, which were Arabian and Asian inspired.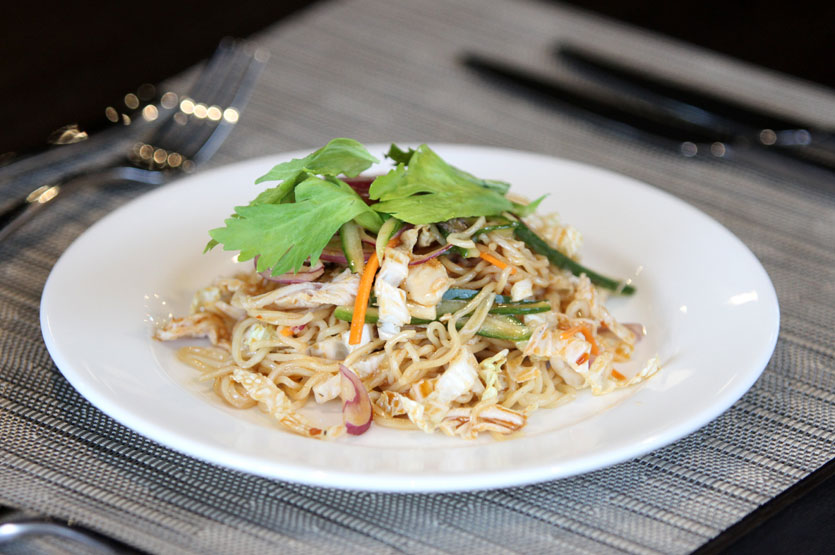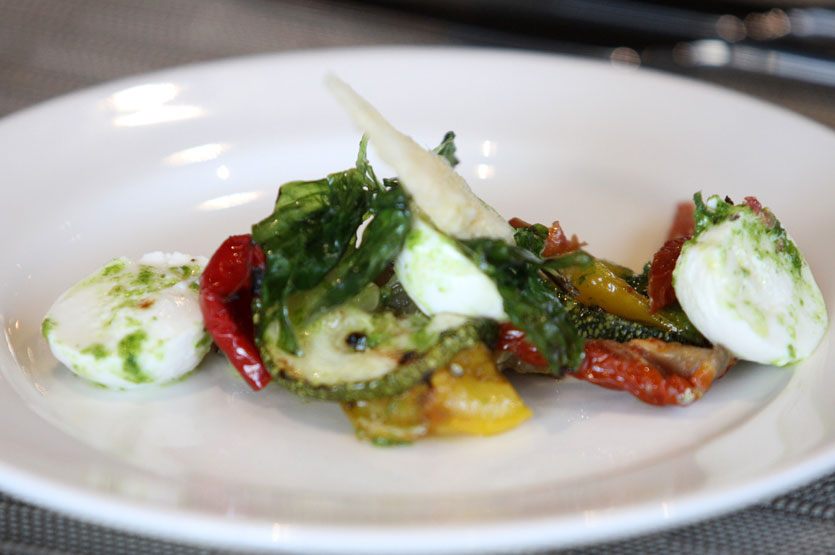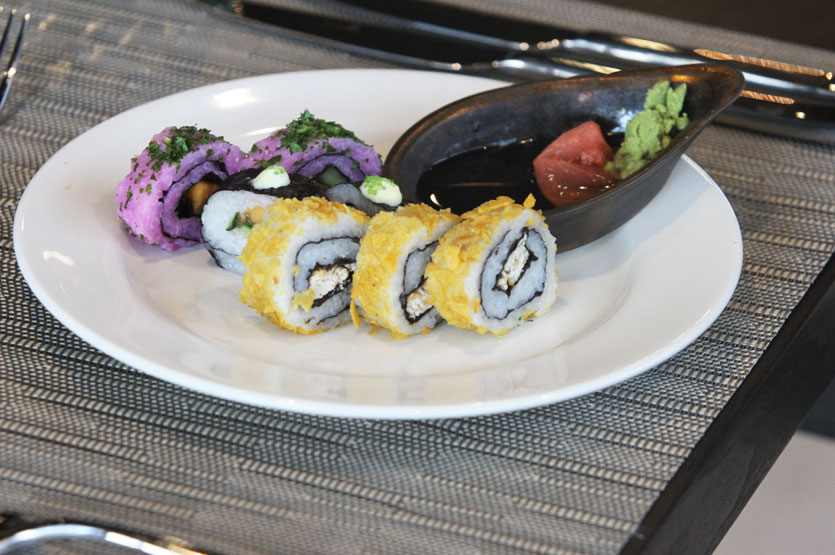 We decided to have a Sushi Platter, Asian Chicken Noodle Salad with Oriental Dressing and Mozzarella Grilled Vegetable Salad with Pesto.
Mains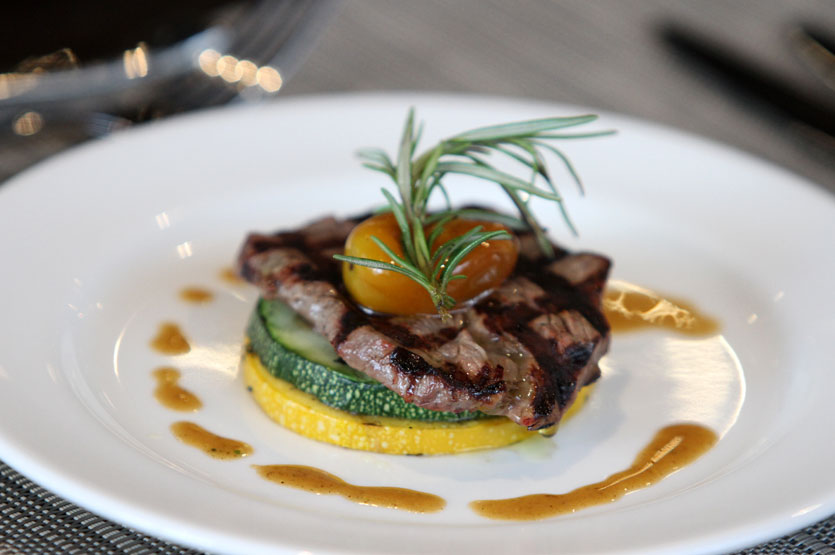 Once again the mains counter offers a variety of delectable cuisine from batterfried seafood to grilled meat, kebabs, spaghetti, rice and even Indian and Sri Lankan options as well.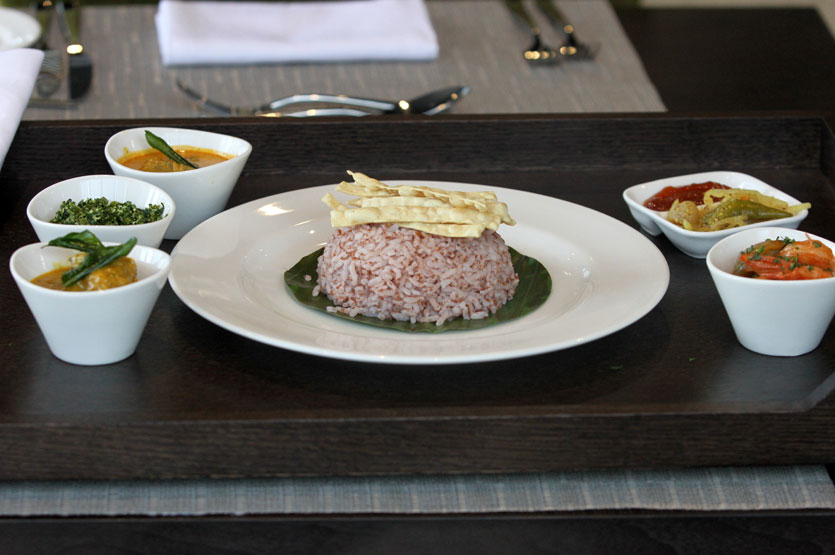 A well served traditional Sri Lankan meal is ideal for those who are looking for healthy dining options.
Desserts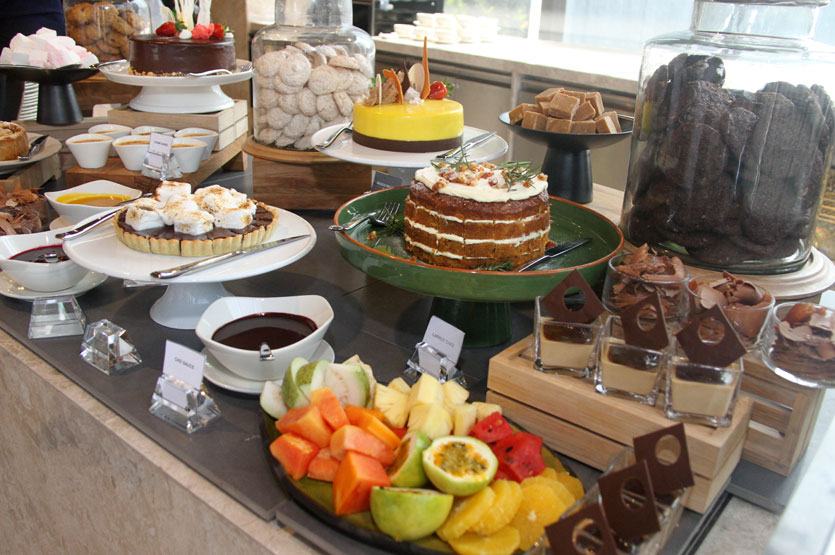 Desserts are one of the main attractions at the buffet with its selection of goodies, cakes and chocolates adding colour to the dessert counter. Their chocolate cake and apple crumble with vanilla sauce are two highly recommended desserts. Ayu also has its own range of chocolates out of which we tasted the Chocolate Spice and Raspberry Crunch which were absolutely fantastic.
Service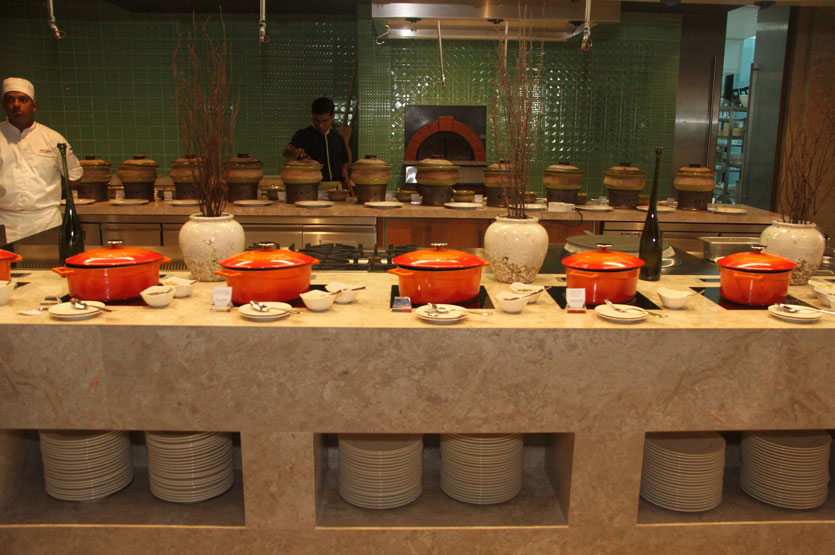 The staff is very attentive and friendly. As soon as you finish your meals all the dishes are cleared from the table within seconds.
Overall
Ayu is recommended for those working in Colpetty and the surroundings where you could either grab a quick lunch during the lunch hour or have an appetizing breakfast before heading to work.
Rating: 4/5
Address: 24, Dharmapala Mawatha, Colombo 07
Number: (011) 7450450
Website: www.movenpick.com/en/asia/sri-lanka/colombo/movenpick-hotel-colombo/overview
Facebook: www.facebook.com/Movenpickcmb
Photographs by Pradeep Dilrukshana