"Every child, everywhere, deserves a good teacher," reads a slogan on The Varkey Foundation website. The Foundation is a global charitable entity focused on improving the standards of education for underprivileged children. This is why they initiated the Global Teacher Prize concept, where annually, they would recognize one exceptional teacher who has made an outstanding contribution to their profession.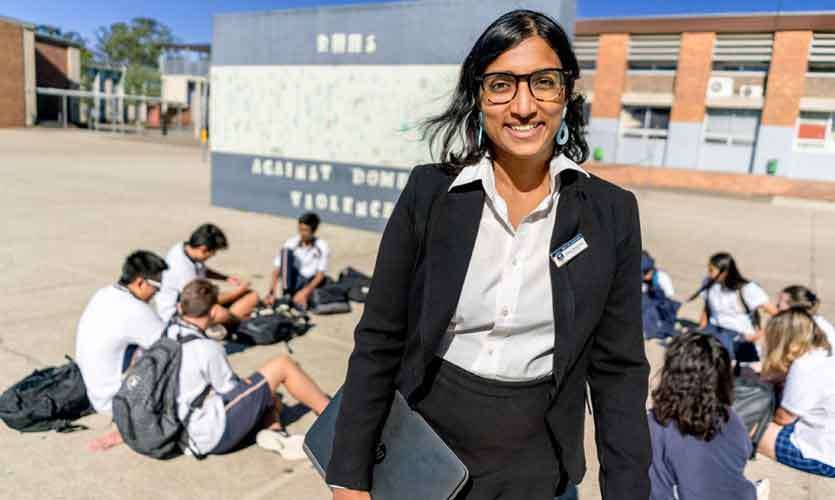 Yasodai Selvakumaran was one such outstanding teacher and a leader who was amongst this year's Top Ten Finalists. A Sri Lankan-born Australian who fled the country with her parents due to the ethnic conflict, today is a nationally recognized icon in Australia. Back at Rooty Hill High School, a comprehensive public school in Western Sydney with a culturally and linguistically diverse group of students, she aspires to bring in inclusivity through education and this is why she deserves this recognition. In a career of just eight years she has received many awards and accolades while directly influencing the careers of over 200 teachers.
Adorning this month's W@W cover is Yasodai herself, who shared her experiences about growing up in Australia, promoting equality through education and what satisfies her most about being a teacher.
Excerpts :
Q: What challenges did you have when growing up in Australia?
A: English was my first challenge. We spoke Tamil at home and when I started pre-school, it took me some time to communicate in English. My parents often told me that I used to cry because I was frustrated since I couldn't tell people what I want or respond to them. We also moved from a rural town to a regional town and I found the transitions challenging when I was 10. Even moving to Sydney for university was a challenge because I was so used to the close-knit community of a small town. I remember during my first year of university, I did not know how to use the bus network and it took me a while to learn. I had some challenges with regards to the culture clash and growing up in the country because I was considered more Australian than those who grew up in Sydney. It took me a while to discover and be proud of who I was and for me, teaching in a culturally and linguistically diverse school has helped me to discover who I am.
Q: What inspired you to take up the teaching profession?
A: I have a number of inspirations for pursuing teaching. These include my teachers at the end of school, my own grandparents who were teachers and many role models around me who were teachers. I was driven too by a love for the humanities and a keen interest in working with young people.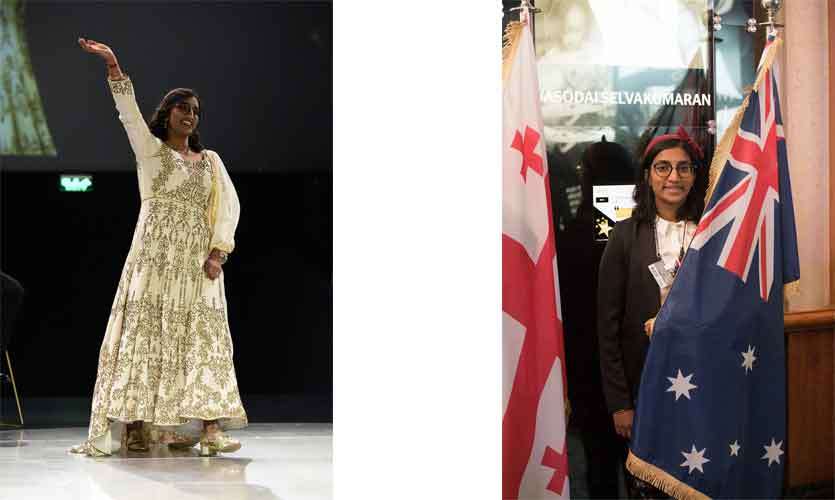 Q: Was there a reason for you to choose Rooty Hill High School?
A: I chose Rooty Hill High School as I had the chance to experience it as a practicum student/pre-service teacher during my placements at Sydney University. I initially went to Rooty Hill High School in 2009 on my second practicum placement from Sydney University. In 2010, internship positions were hard to secure and I contacted my previous Mentor Teacher and Head Teacher at Rooty Hill High School to see if I could return for my final year university internship for six weeks. This led to being offered a one-year temporary engagement, covering a maternity leave position as soon as I completed my studies. I then was fortunate to cover another maternity leave position and I was successful later on in achieving a permanent appointment.
Q: Even with a culturally and linguistically diverse group of students you still managed to bring out the best in them. Tell us about this experience and how you achieved it.
A: I find that in teaching, modeling works really well. In exploring issues of identity, culture and history, it is important to offer students the opportunity to explore their heritage. Equally as important are extra-curricular activities that promote students to share from each other. All of these require collaboration with staff and students and community.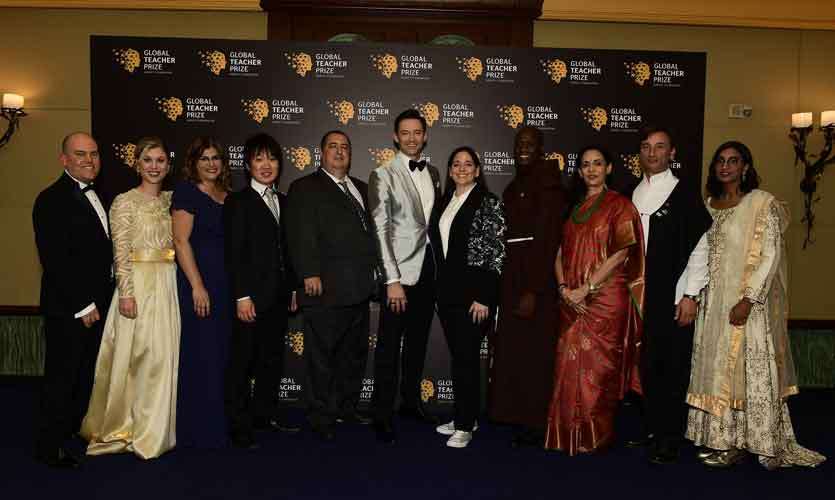 Top 10 finalists posing with Wolverine actor Hugh Jackman
Q: You have always tried to bring out equality through education and this is often missed out especially in the Asian context. Why should equality and values be a primary focus in education?
A: I can only speak from an Australian context and have much to learn still about the Asian content. I aim for education to be used as the tool to promote values and develop well -rounded students who are aware of and can contribute to human rights. We need to develop the whole student through values. A happy student is a successful student. Similarly, a successful student should be viewed as one that is happy with their efforts and achievements and has the confidence to pursue and set new challenges and collaborate with others.
Q: How did you feel when your name was shortlisted for the Global Teacher Prize?
A: I was actually very surprised and then felt proud about myself. This was not something I had ever imagined. I've applied for opportunities in the past where I have not been successful.
Q: Do you have plans to visit Sri Lanka?
A: Not at the moment but I hope to come in the next few years around a family reunion that is being planned.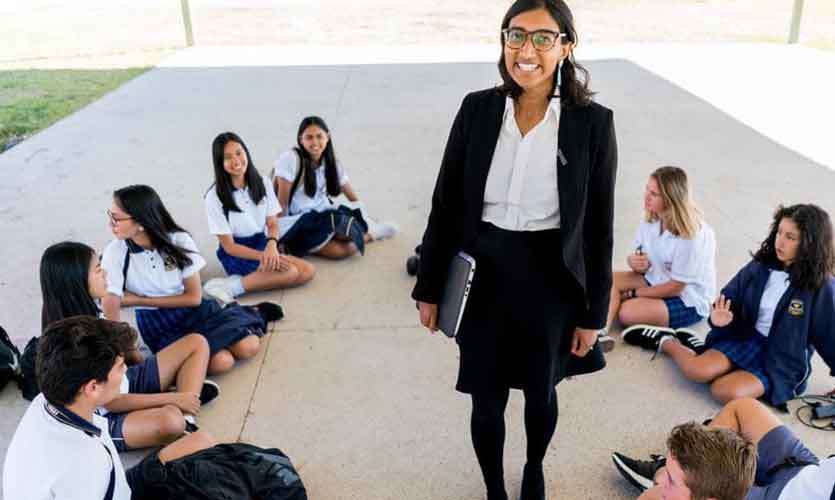 Q: What's the most satisfying part about your career?
A: It is different every day and I get to work with people. I love working with students, staff and communities to drive projects and learning through education and continually look at how we can improve this.
Q: What tips could you share with teachers from around the world?
A: Find mentors and networks that will support you to grow, encourage your passions and challenge your thinking.
Pics courtesy GESF