Marking her presence in rugby, which is believed to be a largely male-dominated sport, Tanuja Kulatunge is determined to inspire more women and girls to engage in the sport. As the only Female Sri Lanka Rugby Match Commissioner in A division Club Matches in Sri Lanka, she has quite boldly taken up the challenge. Hailing from Kandy, Tanuja is a proud product of Bishop's College, Colombo while she pursued her secondary education at the Islamabad Grammar School and College, Islamabad, Pakistan. Having garnered her experience in the corporate sector both in Abu Dhabi and Sri Lanka she later decided to dedicate her time to looking after her four children. However, since 2009, she was involved with rugby since her initial appointment to the parent's rugby committee.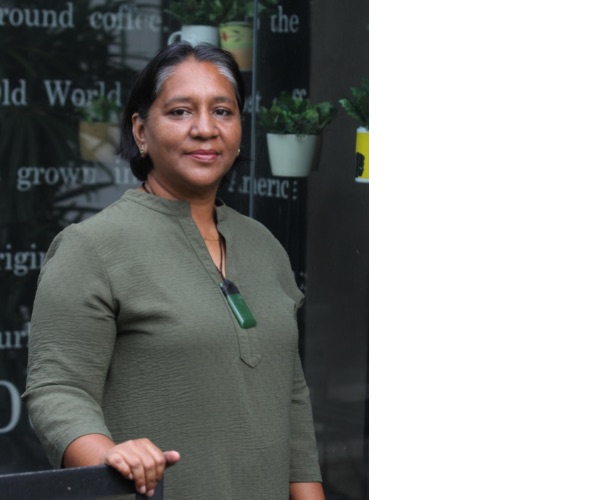 Thereafter, she served as the Manager of Junior Rugby at Mahanama College (2011), D. S. Senanayake College (2014) and Thurstan College respectively. It was in 2015 that she was recommended by Mr Shamrath Fernando and was appointed to the post of Women's Rugby Development Manager of Sri Lanka. Having served in this capacity from 2015-2018 she later became the Development Manager for Sri Lanka Rugby and Get into Rugby Coordinator of Sri Lanka for Asia Rugby till she resigned in 2018 owing to personal reasons.
Q What inspired you to become a rugby match commissioner?
My love for rugby, the challenges to take it up as a woman in the field, the knowledge I accumulated of the game and being further involved in the game inspired me in becoming a Rugby Match Commissioner. I was nominated by Western Province to follow a Match Commissioner Workshop conducted by World Rugby Educator Mr Dilroy Fernando, Director General of SLADA Dr Seevali Jayawickrama, Dr Namith Sankalpana and Mr Rohan Gunarathna in 2019.
Q Have you had an interest towards the sport since you were young?
Yes. From the time I could recall I have gone to see Rugby Matches with my father and family. I loved the game and always wanted to get involved in the game though I have never played rugby.
Q Rugby is portrayed as a largely masculine sport. Tell us about your experiences as a female official in the sport?
At the time I got involved in administration, rugby was opening up to giving women's rugby equal importance which was a good turning point. Be it at the school level or club level, being a female rugby official is always a tough task where you need to have confidence in yourself and gain the confidence of others with the knowledge you have in rugby and the way you conduct yourself, to overcome any hurdle and enhance my knowledge to suit my role. I qualified in the following which was conducted by World Rugby - First Aid in Rugby Level 1 in 2016, Rugby Ready in 2016, Introduction to Coaching level 1 in 15s in 2016 and Level 1 Officiating 15-a-side in 2016.
I got to travel around the country to introduce rugby in all provinces along with qualified coaches and met a vast diversity of people like the indigenous clan in Dambana when we introduced rugby in Mahiyanganaya in 2015. The experience I had when Sri Lanka Rugby collaborated with MTV Platinum Awards Street Promotion Conducted in 2017 to travel to all 25 districts of the country and 30 cities in 30 days to promote rugby was a challenge I took up when I was given the task by Mr Priyantha Ekanayake during his stint as the CEO of Sri Lanka Rugby and was an experience of a lifetime. I was the first female to represent Sri Lanka Rugby in 2016 at the Asia Rugby Growing the Game workshop held in Thailand.
In addition, I also conducted Women's Tag Rugby Matches at the Mercantile Rugby Tournament since 2017. I was also a member of the Organising Committee of the Super 16 Junior Rugby Carnival since 2011, conducted for under 10 and under 12 age groups for leading and lesser-known rugby-playing schools/rugby academies in the country.
Being the Match Commissioner for the Women's Rugby Matches at the Sri Lanka Rugby 7's Tournament held in October 2022 which had four A division Ladies Teams and 6 Provincial Teams was a new experience. I was assigned official tasks at the Asia Rugby 7's Tournaments held in Sri Lanka by Mr. Rohan Gunaratna, then Executive Director of Sri Lanka Rugby while I was employed at SLR made me gain a lot of knowledge on Tournaments.
Apart from that, I have been involved in conducting many "Get into Rugby Programmes" for school children with the approval of the education ministry in rural parts of Sri Lanka. During My tenure at SLR, I guided the future coaches and officials of Sri Lanka who lacked the knowledge of English to take the Online prerequisites which you need to do for a World Rugby course.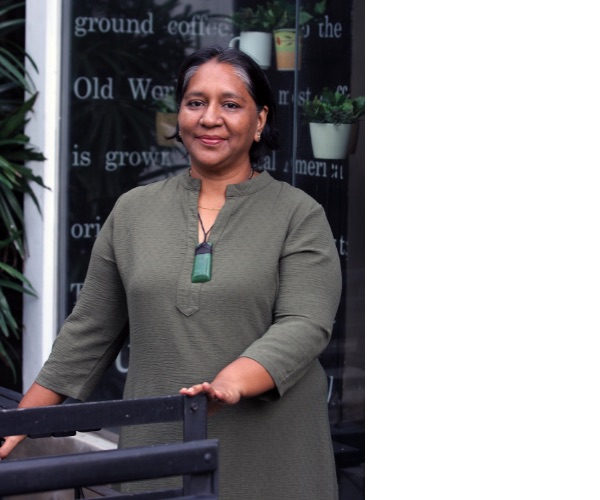 Q Let's talk about women's rugby and the interest among young girls and women towards the sport in Sri Lanka?
The interest in Women's rugby is spreading and there are a fair number of girls getting involved in the school level and club level, but due to our cultural beliefs when it comes to females compared to other sports it's very difficult to get a majority of females involved in this kind of contact sports due to the lack of understanding and fear of the game.
Q Tell us about your role as a Match Commissioner?
The Match Commissioner is a senior official who has the proven ability to operate under pressure and to manage Rugby events and Tournaments with good interpersonal skills and verbal communication skills.
At the match venue, the Match Commissioner is responsible for matters relating to the playing enclosure, the conduct of the match and the elements related to teams in the organisation of each match. We represent the National body under whose jurisdiction the match is taking place. The responsibilities of the Match Commissioner shall include decisions related to the delay of matches and implementation of such decisions in accordance with the term of participation for the match or tournament in question. The Match Commissioner will also adjudicate on Team Managers' disputes where appropriate, including Disputes regarding the three main areas of adherence to the match day run sheet, the field of play and Terms of Participation.
Q Are locally available facilities and infrastructure favourable for women and girls to engage in the sport?
Infrastructure and facilities for the sport per se would be sufficient as available for the Men's teams.
However, as far as I am aware and from what I have seen at some of the rugby clubs, there are no separate changing room facilities for female sportswomen. Separate changing rooms and adequate washrooms/toilets will be of utmost importance to advance the sport in these clubs in the near future.
Q Apart from endurance and stamina, what else can young girls and women learn from the sport?
Rugby has been vital in improving exposure and professionalism. Rugby can teach Honesty, Discipline, Teamwork, Confidence, Persistence, Respect and to be a good loser.
Q Future aspirations?
To share my knowledge with other females and to encourage more women as Match Commissioners.
Q Any other comments?
I am also a proud mother as three of my children played rugby. My Second Daughter represented The first Sri Lanka Girl's Under 18 Rugby Team which participated in the U 18 Asia Rugby Girls Tournament in 2016 which was held in UAE and was also a Member of the Western Province women's Rugby Team 2017, 2018 and a Member of the CR & FC Women's Rugby Team. My oldest son played the sport and the youngest is currently playing for his respective College 1 st XV Rugby Team.
Pix by Pradeep Dilrukshana