Irushi Tennekoon, a professional artist and illustrator who also dabbles in animation, never thought she would choose this field as a career choice. In fact, she assumed she would be a rockstar, among other things. But years later, she accidentally discovered her love of art, and the rest, as they say, was history. The talented Irushi recently participated in the "Creating Heroines" workshop in Nepal hosted by the British Council. We caught up with Irushi to talk art, animation, and her experience at the workshop.
Tell me a little bit about yourself?
I come from a family of amazing people who have pushed boundaries in the arts, sciences, and business. There have been professors, inventors, entrepreneurs and artists who have done amazing things. My maternal grandfather was a Bio-science professor at the University of Colombo and he is the reason I have decided to get into academia and continue my higher studies and start lecturing. I'm currently completing my masters in English studies at the University of Colombo. My thesis is focused on autobiographical graphic novels and how the medium of comics works to record personal histories and memory. I feel lucky to be able to combine my love of English and art in my studies.
Is this something you always wanted to do? Or did you have different aspirations as a child?
As a child, I wouldn't have guessed that I would be a professional artist and illustrator. I had phases where I wanted to be a rock star and an actress and I taught myself to play the guitar. My longest obsession was during my teens when I dreamt of becoming a marine biologist, I read lots on the subject and even became a certified scuba diver. When it came to A Levels I chickened out of studying Bio and opted for languages and the arts (which I realized later, was equally tough) but during this time, I fell in love with literature.
I studied art as an O level subject but that was hardly inspiring. I used to read a lot of comics as a child and used to create my own comics in school notebooks and was constantly reproved for doodling during lessons.
What made you want to focus on illustrations and animation related work?
Back in 2012, two friends who had seen my drawings in school pushed me to start uploading my work on facebook. They came up with the name Iru's dedoodles. Dedoodles isn't really a word, but it caught on and very soon friends and strangers started commissioning me through the facebook page for personalized drawings. It was daunting at first, but over the years it has become my full-time job, save the occasional visiting lectures in uni. The feeling of having a tiny seed of an idea transform over minutes or hours or days into something concrete on paper or canvas into art is the best feeling in the world for me.
Animation was something I ventured into more recently. In 2016, I discovered that you don't need fancy technology or equipment to start experimenting with animation, just a smartphone and a good idea. I tried making short stopmotion animations using clay and cut paper and this led to me making my first short film with my fiancé (now husband, who is also a wonderful artist and architect) and a mutual friend of ours. The short film titled '83 A very short animation and was based on the 1983 Black July riots. The animation ended up winning the best short animated film at the Agenda14 short film festival in Colombo in 2016, and even went on to be screened at the Dhaka Art Summit in Bangladesh (in a collection of Sri Lankan art titled One Hundred Thousand Small Tales, curated by Sharmini Perera).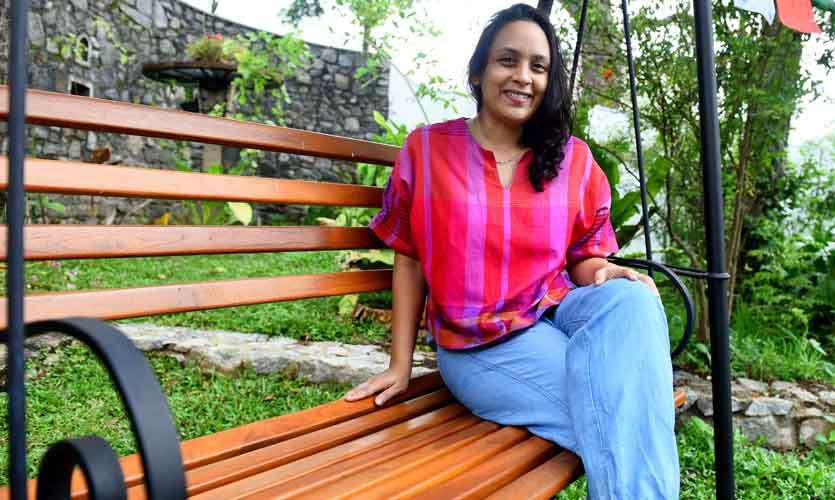 What are the mediums you use? You also sell customized products with your work?
I love working with watercolor, acrylics and ink on paper or canvas. It beats drawing digitally on my drawing tablet any day. But I choose digital drawing especially for commissioned work because it's much easier to manipulate and edit later if needed. Recently I have also started experimenting with clay sculpting and plasticine kids clay.
The last children's book I illustrated was made up of little pieces of cut up board which was photographed and then edited on photoshop. I had a lot of fun with this book and it was published by Room to Read last year.
You recently participated in a workshop in Nepal...
I was in Kathmandu, Nepal from the 11th to 16th February this year for a regional workshop titled Creating Heroines which is an annual workshop hosted by the British Council. This year the workshop featured 12 women artists from Bangladesh, India, Nepal, Pakistan, Sri Lanka and the UK, and was facilitated by graphic novelist Dr. Nicola Streeten and Ms. Emily Oliver of Positive Negatives.
This is the blurb from the program: Creating Heroines is a collaborative international project initiated by the British Council. Bringing together female artists, graphic novelists, illustrators, animators and film makers, the project overlooks the themes of overlooked heroines from the past and imagines heroines for the future. It explores the stories behind the sidelined heroines of history and mythology, and uses them to inspire new creations including zines and cartoons. Creating Heroines aims to spark debate, challenge stereotypes and share women's stories.
At the workshop, we delved into our own memories of women we had grown up with in our respective communities, and what it was like to be a girl growing up in South Asia. The exercises were stimulating and thought-provoking and I reconnected with childhood memories that hadn't resurfaced since the time they had taken place all those years ago. After a week of workshops, we were asked to create something and show our work or work in progress in a Creating Heroines exhibition. For this, I made a little animation called "Tales of a Conscious Apathetic" about a woman who sees all the injustice and distress women around the world face, and who yet does nothing about it. Conscious. Yet Apathetic.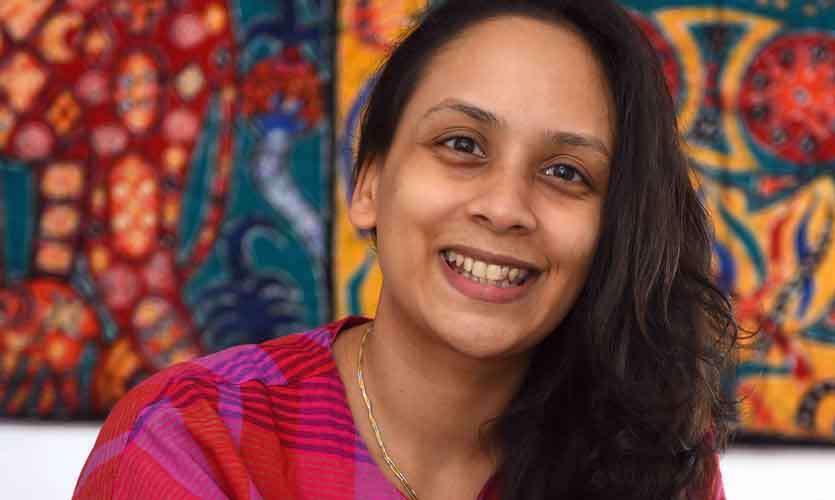 We had quite an interesting audience, ranging from school children to those working for UN Women in Nepal, artists and professors of art from universities in Nepal.
The British Council will be offering each participant a grant and a six-month period to continue and develop the work we started in Nepal. I have submitted my proposal for the grant and really excited to start working on it this year.
In short, participating in the Creating Heroines workshop was one of the most wonderful experiences for me. It was my first time travelling abroad for work. And I met some delightful and extremely talented artists and animators who I'm still in touch with and continue to learn from. As a self-taught artist and animator, I'm always all eyes and ears when it comes to learning something new.
What's the best thing and the most challenging thing about what you do?
The best thing about being a freelance illustrator/animator is that I am able to work from home. This is also the most challenging thing! My husband and I recently renovated and moved into a little flat/studio space and I'm surrounded by all my books and art supplies. It's an artist's dream. However, the biggest challenge is to find the discipline within me to work a number of hours a day without getting caught up in my books or the latest tv series. I have also been struggling with designating time between my master's thesis writing and my drawing/animating work. This is a constant battle and sometimes the only way I get work done is when there's a deadline looming in the air.