Lying at the heart of Dehiwela is a small cosy room with a heavenly fragrance. This is where Nausheen Fauz, founder of Bath Bliss – Handmade Bath and Body and her team create a range of handmade soaps, shampoo bars and body scrubs which are carefully curated and are unique to one another. What kicked off as a past time back in 2014 is today a fully grown business venture driven by a passion to offer quality skincare and hair care products to consumers.
This month's Women at Work cover features Nausheen herself, who shared the journey she has come thus far, how Bath Bliss products stand out from commercial products, challenges posed by the pandemic and what satisfies her the most being a self-employed entrepreneur. Excerpts.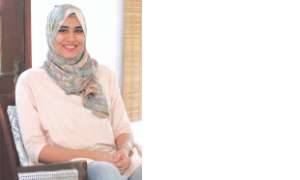 Tell us how Bath Bliss came into being.
I started Bath Bliss as a hobby somewhere towards the end of 2014. Back then I was working as a Consultant Financial Analyst and this was my past time. How it started was when a cousin gifted me a box of handmade soaps, shampoos and body scrubs. The soaps came in various colours and shapes and I felt the difference between these products and the usual soaps, shampoos and shower gels. The products weren't available in the local market. Then I thought I should try and get it as I'm a huge skincare and haircare junkie. The box came with a booklet with ingredients, products, benefits and other information. I used that as a base and did a little bit more research. I made my first soap in early 2015. It was a plain lavender bar and a cinnamon-scented soap. There weren't any fragrances or colourants you could get locally to give it a fancy appearance. Initially, I emptied them into coke bottles and yoghurt cups since I didn't have moulds. The initial batch was given to my friends and family. Thereafter I got requests to put products out in the market. I then started my Facebook page somewhere around May 2015 and it took off from there. I didn't think it would be a huge hit but there was a good response because it was a different and novel product and we started getting orders from the first week itself.
Do you use local ingredients as well?
Some of the ingredients are sourced locally and we use essential oils such as lemongrass and cinnamon oil. Our main oils are coconut, olive and castor oil which are sourced locally. We also use ingredients such as goat milk and oats. Most of the imported stuff are fragrances and colourants because wholesale fragrant suppliers have high MOQs that don't fit for small scale businesses.
What are the products available?
We have seven varieties of soaps and two varieties of body scrubs. Our recent product is the shampoo bar. So it's shampoo in solid form. It comes in a 70g circular disk and is a novel and fun product to use. We don't use sulphates as it is one main concern the Sri Lankan market has. The shampoo bar is slowly beginning to become one of our main products.
Most soaps in the market use many chemicals. How do handmade soaps differ from commercial products?
Handmade soaps are different from commercial soaps. Commercial soaps are made of harsher ingredients which are more like detergents. Our handmade soaps are made according to the original way soaps used to be made way back in the 1800s and early 1900s. Usually, we use an alkali (caustic soda) which is the only chemical component in the soap. We mix it with oils and the end product of this chemical process is soap. But the caustic soda doesn't remain in the end. However, all chemicals aren't bad. You can't claim a product to be 100% natural and it doesn't make sense. That's not how any product works. Handmade soaps are a natural product but when it comes to a shampoo bar we do a lot of research. I consulted chemists when creating the formula and even went for training. We look at gentler alternatives in chemicals. More liquid shampoos are made of sulphates which remove oil and dirt. We use an alternate sulphate cleanser that works well on hair but is much gentler and it's derived from coconut oil. Some people use handmade soap on hair but that will ruin your hair. So, in the long run, we use natural oils as much as possible but in some products we need chemicals. Therefore we try to use naturally derived, gentler chemicals. Since these chemicals have a natural origin they are also a lot more expensive. It doesn't make sense to use expensive ingredients but since people know the value of the product they are willing to pay a little more.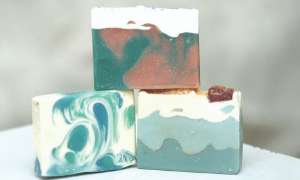 How has the pandemic affected self-employed entrepreneurs like you?
We cater to the retail and wholesale markets. The retail market is not as affected as we had a good Christmas. We did limited editions of Christmas themed soaps, people ordered online and business was alright. But our wholesale market has been quite affected. We also put products to AirBnB and tourist hotels. We cater mostly to the tourist segment but after the Easter attacks the business dropped. When it was slowly picking up the pandemic struck. We also used to get orders for corporate events such as year-end parties but because companies are cutting down on budgets those orders too have reduced. We import colourants and fragrances from a US-based supplier and it has been difficult to get things through customs during the pandemic. But so far it has been alright and we have been able to manage.
What is the most satisfying part of being self-employed?
The most satisfying is having control over your day and to do something you love. I have a huge appreciation for art. We are a family of artists and painters and we are into various forms of arts. Being able to satisfy the urge in me to create is so satisfying. I think soap making is the most satisfying of all three products.
That's the favourite thing to do than making shampoo bars and scrubs. Creating something of beauty and seeing others enjoy it gives me a sense of motivation to do better. It is also satisfying to see the various patterns and mix of colours when you cut into a soap bar.
The most challenging...
Being a woman I had a lot of support from my husband and mother. My boss who I was working for and my friends too extended their support. I was sourcing most of my products from Pettah and I had to find suppliers, speak to people and likewise, it was a long process. I found people don't tend to take you seriously when you are young and also when you're a woman. I think most women go through this. This is the same in case if you need a price code and you're trying to approach companies to sell or display your products. They will initially not take you seriously.
Any new products you're planning to launch?
One of the most requested products is the conditioner bar which we are working on. We are also working on a shampoo bar that targets dandruff. Hopefully, we will have the conditioner bar soon. It's a bit of a long process. You need to source suppliers. We don't have the sulphate cream in the local market and it's a bit of a long process to bring it down. For the shampoo bar, I have been trying to gain access to suppliers for nearly two years. I also don't work on an idea as and when I get it. I gather inspiration and the idea will be germinating for some time. After all, I want to make unique products. Apart from that, we have seasonal limited edition collections and products that we create for special occasions. For Christmas, we had a Christmas-themed range of products and we are going to have a limited edition range of soaps for Valentine's Day.
Future plans...
Right now we are looking at increasing our retail market. We were looking at growing our wholesale market. I took on a partner last year and it's another phase of growth. Our initial plan was to grow the wholesale market. But because of COVID people whom we were planning to supply to have been struggling. So we will look to improve existing products and conceptualise new products.
Visit Bath Bliss – Handmade Bath and Body on Facebook or @bathblisshandmade on Instagram.
Pix Pradeep Dilrukshana