"I can't copy others because I'm blind," laughs Ashcharya Peiris, the only Sri Lankan listed among BBC's 100 Most Inspiring Women for 2019. Having fallen victim to a bomb blast which took place in early 2000, Ashcharya lost her eyesight for life. Upon losing her job in a reputed international bank in the country and being abandoned by her family, Ashcharya had to find a way to see her way out of darkness. A product of Devi Balika Vidyalaya, Ascharya holds a Diploma in English from Warwick University. She relates her life struggles to lessons learnt at a university from a practical point of view. Hence traversing through life's rocky roads, today Peiris is a renowned fashion designer and a personality development, corporate and leadership trainer.
Speaking to [email protected], Ashcharya shared her thoughts about making it to the list, stigma and discrimination she faced and challenges faced by differently-abled people in the country.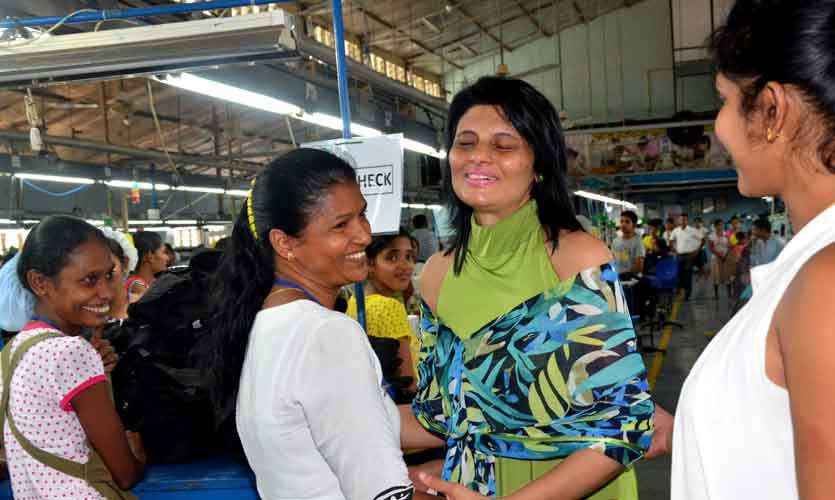 Excerpts:

How do you feel about being listed in BBC's 100 Most Inspiring Women's list?
The BBC contacted me a month back to congratulate me for being listed among the world's 100 most inspiring women. I was shocked but then again I had mixed feelings. I remembered all that I had to go through to be who I am today. I'm happy that I succeeded and that someone above me has seen what I'm doing. It was really a turning point in my life. In 2017 I received a national award for being among the 10 Most Remarkable Women and two years later I'm in the world list of influential women. This is no ordinary list because my name appears among personalities like Chelsea Clinton and Malala Yousafzai. I'm glad that I was able to make my country proud. I don't want people to look at Sri Lanka as a developing nation but a country that's home to many talented people. So it's not only about my victory. After all it's a privilege and a humble honour .

Why did you aspire to become a fashion designer?
It was an inborn talent I had but I never had a capacity and a knowledge to understand it. I just took it as a hobby and never practised. Therefore I wasn't aware of how powerful I was in this capacity as a fashion designer. But after I lost my eyesight, God gave me time to understand this capacity and make use of it. As a designer I'm able to visualise things differently. I can't see what others do so I can't copy anyone. I'm inspired by nature and in fact everything around me that I have grabbed into my memory before I lost sight. I get my colours from Earth, sky and everything God has created.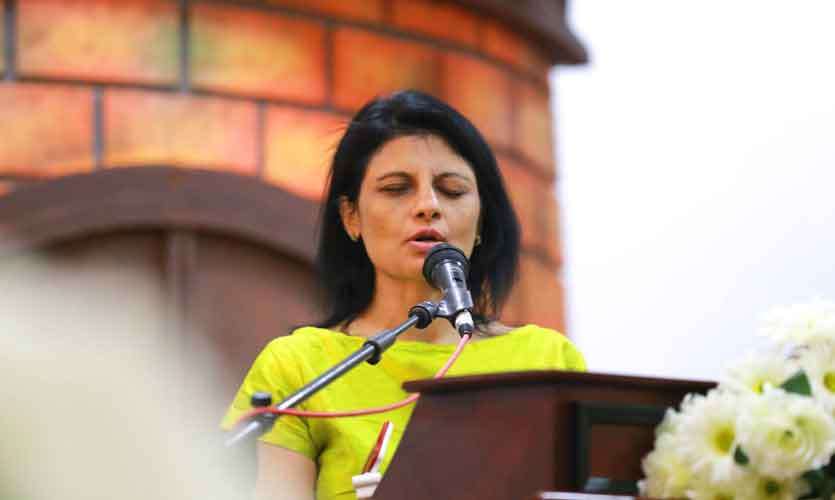 How do you manage to match colours and even decide on the accessories?
People with eyesight make use of or in fact depend on technology for everything. Now there are equipment for drawing sketches and various other tech-based applications too. But people don't make use of their brain power when they are dependent on technology. As a result the brain capacity gets erased. If there's a power failure people won't be able to do anything! Therefore, as the saying goes, too much of anything is good for nothing. So in my case I depend on my brain capacity for everything. Therefore I do all my calculations, drawings and other exercises in my brain while others do them on their computers.

Would you like to share some challenges you had to face after the incident?
For someone who has lost her eyesight and is abandoned by her family at a young age, challenges are immense. None of my relations or friends were there to support me when I needed their support the most. But today I get telephone calls asking if I remember them and I wonder what shameless people they are. So coping with such people is one of the challenges. I was blind but they weren't. They would have seen me when I was walking on the road while being assisted by an unknown three-wheel driver. Where were they then? I didn't have a house to stay nor did I have a job and those who supported me were people I never knew. Hence, it was a challenge to stand up on my own. To date, I have never received a call from my mother to see whether I'm dead or alive. It's the family I entrusted in when I had a fall but when they abandoned me it was quite difficult to bear. I challenged myself to love this world back instead of hating it. I wanted to help people who have fallen in their lives. Many people have jealous mindsets. They try to have grudges against those who succeed. In fact they are like stale water, pressed down with their own pride. So my challenge is trying to cope up with them because they too are a part of society. I also had to protect myself from bad, negative influences. Temptations are everywhere but to stand firm and let go of them is challenging. I also think how I could save children falling prey to such bad influences. I have children of my own and I think what they would go through if not properly looked after. So I have taken that responsibility quite seriously. Apart from that I always think how I could be a good mother, housewife and most of all a good friend. After all the suffering, I feel that it has strengthened me. Finally there's something beautiful to it.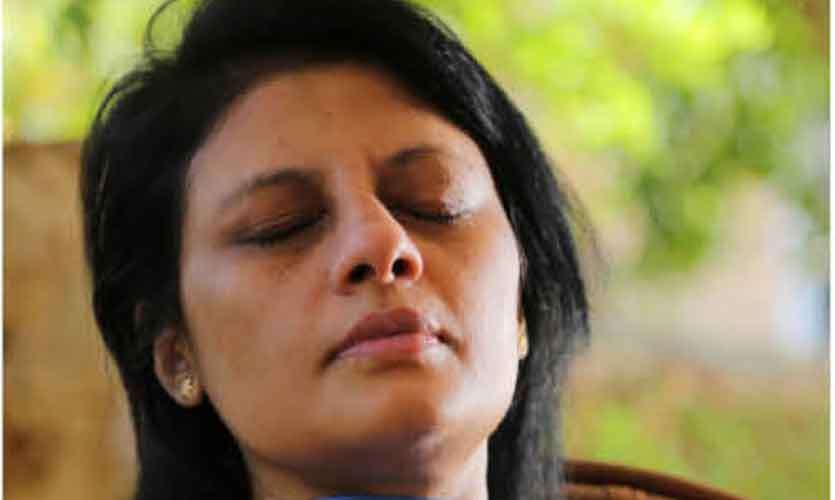 Permanently disabled people don't have adequate facilities in terms of accessibility in Sri Lanka. What do you have to say about that?
Our country has more than 300,000 visually impaired people and this number grows when it comes to differently-abled people. When you take other countries, they don't look down upon this community. Sadly in our country politicians either don't have a heart to care for us or they underestimate our capacity. Infrastructure definitely has to be improved. I used to travel by train and because of my height it was always a task to descend to the platform. Since there's a gap between the train and the platform you always need to jump. Differently abled people shouldn't be subject to sympathy and sadness. We don't call ourselves differently-abled, it's those able-bodied people who call us that way. There are highly capable people in this community but people don't get their support. If you take the transport system or even washrooms they need to be improved to improve accessibility for this community. This is how it becomes an inclusive society.

Were you subject to any sort of stigma and discrimination?
I have experienced walking into a bank and being rejected from applying for a loan not because I didn't have money but because I was blind. We don't have people in the governing body who have the knowledge to understand our capacity. They should treat us with humanity. We are useful people. Discrimination is everywhere. Our people don't have the mindset to respect this community. People judge a person by their outlook. If someone steps down from a four wheel vehicle they receive all the respect under the sun but this doesn't apply to someone with a limp.

What projects are you currently involved in?
I'm involved in lifting fallen lives of people in all strata of society. I volunteer for Sri Lanka Army through the Arya Foundation where we conduct a lecture series for differently-abled soldiers. Today they are not even offered a seat in a bus. I also help children who have been abandoned. They don't receive love and affection they need and therefore they grow up with a lot of hatred in them. So when they grow up, can they ever be good mothers and fathers? So I want to ensure that they don't develop such hatred towards society. I'm also working on a song produced by a local TV channel. Once I was at a programme and I said that I liked to sing. So without my knowledge they have silently worked on a melody and they let me hear it sometime ago. Therefore I'm doing my best to do justice to it. This is how they showed their respect to my vision.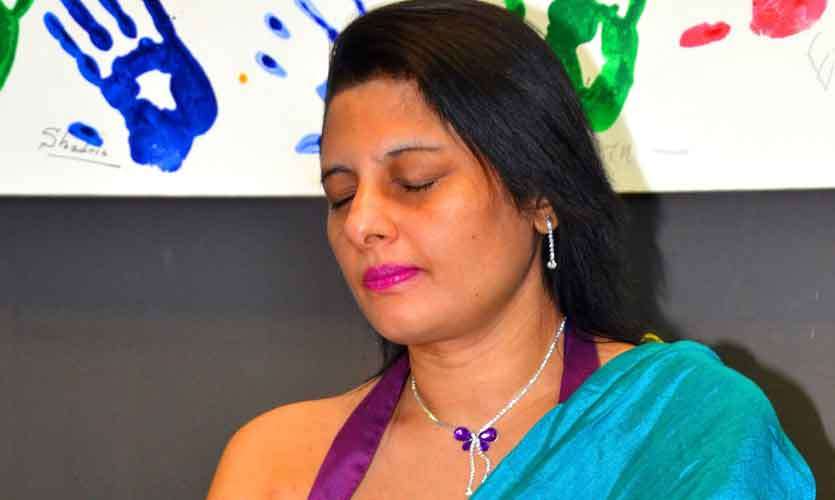 What's the most satisfying part about your career?
How I grab people's thoughts and help them to look at life differently. I help people change for the better. After all, my suffering has been a blessing in my life.

Your message to society.
We as humans have various battle zones in our lives. This world is made in such a way that everyone of us have some sort of problem. So we should learn how to find a solution to that problem. As humans we have a mighty strength to face any challenge. I never walked away from challenges. I gained experience by facing them. Challenges are there to strengthen you. On the other hand, don't respect people for their monetary values. Love others for who they are.