With a
number
of lives taken away by cancer, researchers have still not given up on trying to find a cure. In Sri Lanka, there are many cancer
patients
who cannot afford to buy the particular medicine due to soaring prices. Recently, Dr. Hasini Jayatilaka, a postdoctoral researcher at Stanford University, made it to the Forbes 30 Under 30 Science category for researching on a breakthrough in metastasis – the development of secondary malignant growth at a distance from a primary site of cancer. A past pupil of St. Bridget's Convent, Hasini

is currently

working at the Department of Paediatrics at Stanford University to research extensively on this subject. Her discovery is a signaling pathway that controls how cancer cells metastasize through the body and a way to block that pathway. This has led the development of new therapeutics currently moving through the pipeline aimed at targeting
tumour
growth and metastasis.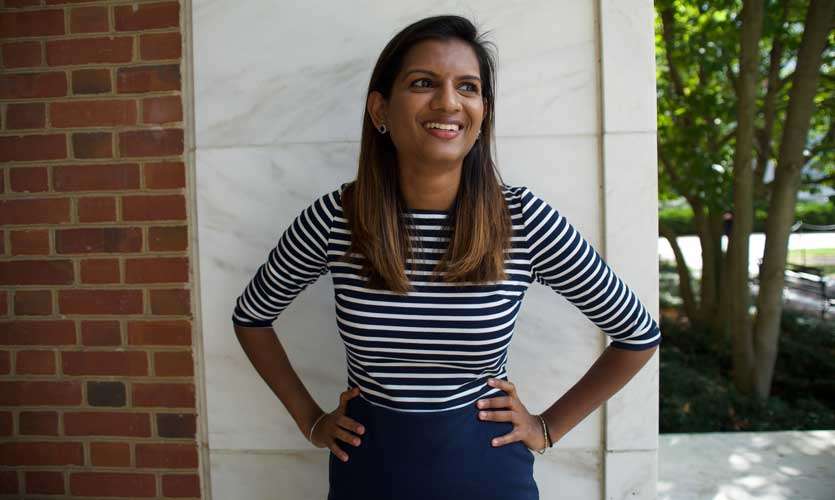 In an interview with W@W, Hasini explained about her research, challenges and her future plans.
Q: Why did you take an interest towards this field?
A: I was interested in studying cancer as an undergraduate student as it was a disease that had affected people that I knew. My interest in metastasis developed as I worked with Dr. Denis Wirtz as an undergraduate research assistant at Johns Hopkins University. For my post-doctoral training, I developed an interest in studying relapse as current cancer treatments ultimately fail owing to metastasis and relapse. I now work at the department of pediatrics at Stanford University in Dr. Kara Davis' lab where I try to elucidate mechanisms related to relapse.
Q: How challenging has it been to research and discover the latest breakthrough?
A: It has been a challenging road to get to this point in my career. There have many struggles, roadblocks and setbacks but there have been incredible triumphs. It has always been important for me to focus on my goal and achieve it and deal with setbacks as they come.
Q: Could you briefly tell how this mechanism works?
A: For my graduate work, I determined that tumor cell proliferation and migration, two key drivers of metastasis, could be mechanistically coupled in the tumor microenvironment via cell density through the signaling of soluble factors. Using a multiplex antibody microarray assay, I determined that the synergistic signaling of Interleukin 6 and Interleukin 8 was responsible for enhancing cell migration based on an increase in local tumor cell density. I then demonstrated that pharmacological intervention of this synergistic mechanism decreases the metastatic burden of tumor cells. Testing in preclinical mouse models demonstrated decreased metastases to the lungs, liver, and lymph nodes without any effect on tumor growth. The results of my study established a novel method of solely targeting metastasis.
Q: Have you tested it on humans yet? If so, has it been successful?
A: Human testing has not started yet. It is still in the planning stages.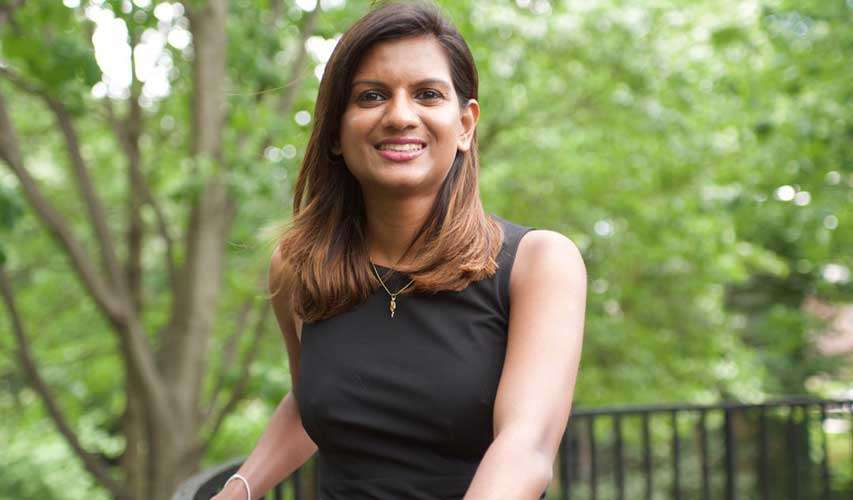 Q: How early should it be given? Does it still work on a patient in their final stage of cancer?
A: Ideally as soon as a patient is diagnosed with cancer. The logic behind this is that metastasis can happen at any point of tumor development. So it's important that we block the spread as early as possible.
Q: Since it doesn't stop the tumor but breaks the cancer cells away, will there be a chance of the tumor growing back?
A: The drug cocktail that we discovered needs to be given in combination with another therapy that will block growth. That was always the idea behind the drug cocktail.
Q: In Sri Lanka, there are many patients suffering from cancer and the medicines are quite expensive. Will you and your team be able to introduce its outcome here as well?
A: That is something we are interested in.
Q: Any plans to visit Sri Lanka in the near future?
A: I visit Sri Lanka pretty often to visit my family and friends. So, yes!
Q: Apart from research, what are your other interests?
I have a lot of different interests. I am an animal lover and have two cats, Boots and Stella that I adopted from the animal shelter. I am passionate about supporting organizations that support animal welfare and conservation. I enjoy leading an active and healthy lifestyle. I enjoy running and yoga. I enjoy cooking and baking. I do like finding new recipes and trying them out.
Q: What is the most satisfying part about your career?
A: I love that every day I get to work on projects that I am truly passionate about. I enjoy looking at signaling mechanisms because they are like large puzzles that I get to solve using various techniques. I also really enjoy working with teams of people who are brilliant and bring a fresh perspective into solving the puzzles that I am working on. I also like the challenging nature of my job. If I wasn't challenged, then I would be bored.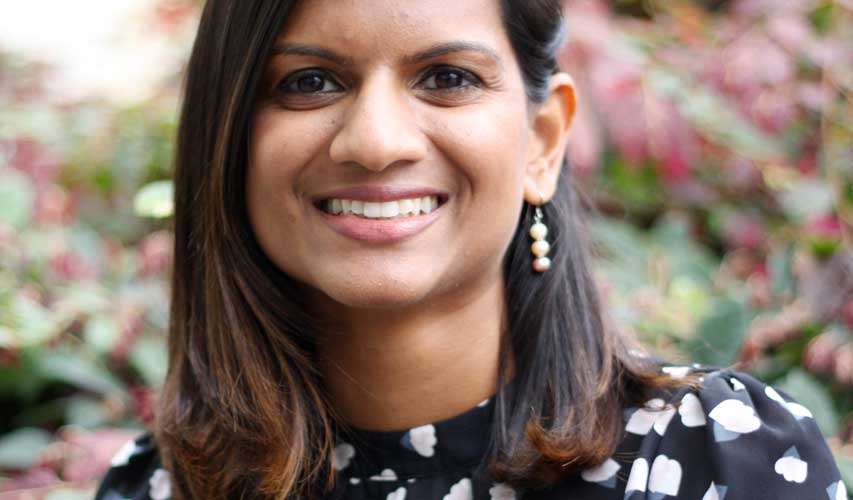 Q: Future plans/projects
A: Right now, I am working on studying mechanisms of relapse in B cell childhood B-cell precursor acute lymphoblastic leukemia and determining immune architecture and co-expression of tumor antigens in pediatric neuroblastoma. I hoping to complete these projects in the next few years and then set up my own independent lab in an academic institution (Hasini Jayatilaka Lab). I would also like to continue to mentor students in STEM fields and advocate for minorities in STEM fields such as immigrants and women.