What -
Dindigul Thalappakatti Restaurant
Where

-

No 9, De Fonseka Pl, Colombo 4
It's the holidays and I wanted to break my diet in style, so I went and checked out a place which is well priced and yet has amazing food!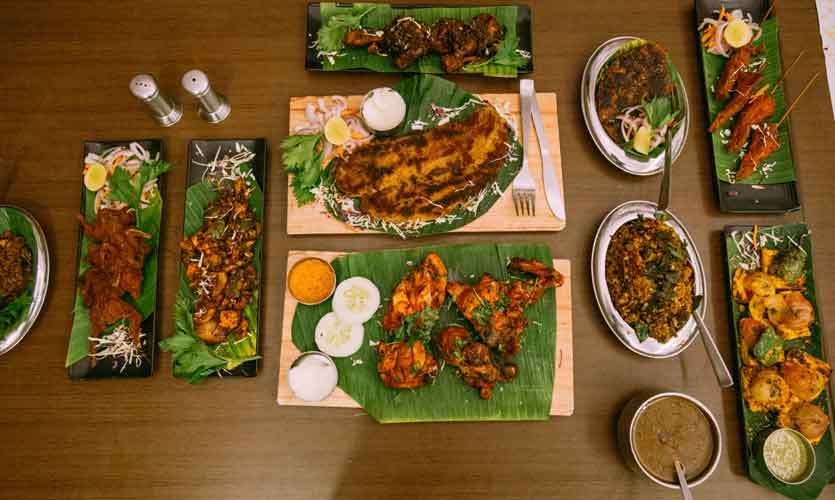 Established in 1957, Dindigul Thalappakatti Restaurant is a popular restaurant franchise which comes all the way from Tamil Nadu, India.
They are located in many places around the
world.
They've got around 30 branches in Chennai alone, and have more than a dozen others elsewhere in India, France, the United Arab Emirates, Malaysia, United States and of course, in Sri Lanka. I'm told we are the most performing international chain.
The Thalappakatti Biriyani Hotel's roots can be traced all the way back to 1957. Founded by
Mr.
Nagasamy Naidu under the name Anandha Vilas Biriyani Hotel in Dindigul. He always wore a turban called a THALAPA (a traditional
head dress
), which over the years became synonymous with his brand and cooking styles, leading him to earn the
nick name
"Thalappakatti Naidu" which would eventually
become
the name of the brand and restaurants.
The place is buzzing. It's always full, and there is always a crowd waiting to find a seat. It's hard to enjoy the
ambience
and take in the surroundings so all you can do is go, order, eat and leave. Service is quick and I feel sometimes the staff can get overwhelmed with the magnitude of the people.
I was fortunate to meet the amazing, humble man who is the heir to this wonderful chain Mr.Nagasamy Dhanabalan who was here on a small business trip to see how Sri Lanka is performing and I must say he had a big smile on his face.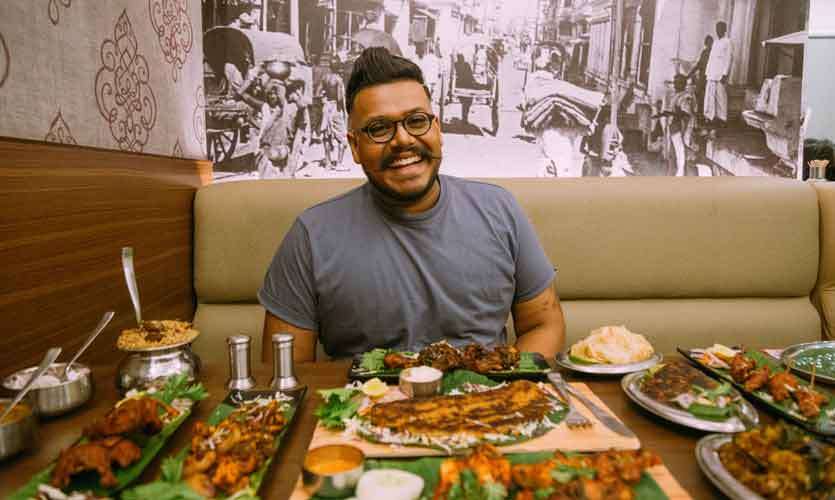 I was asked to
come
see this place by Inam who brought this brand down to Sri Lanka. He has one simple rule; if you go as his guest you have to eat to your
heart's
content, or at least till his
heart is
content.
I asked him what made him bring this brand down to Lanka. Inam says "well I'm a total foodie and I think my passion for good food was the beginning for it. I travelled to India
quite
a bit in the past few years for another project of mine, and I happened to eat at a
few
Thalappakatti branches and totally loved their food. I loved the fact that their biriyani was unique because it was cooked in a different type of rice. That's when I decided to open a branch in Colombo"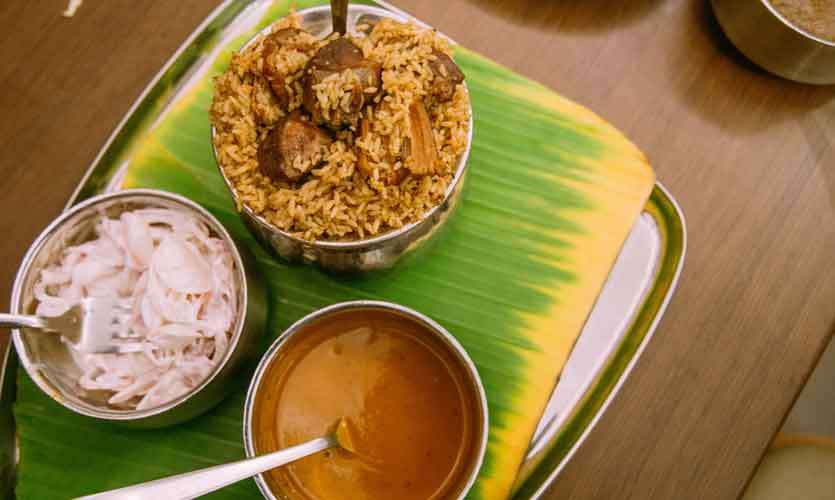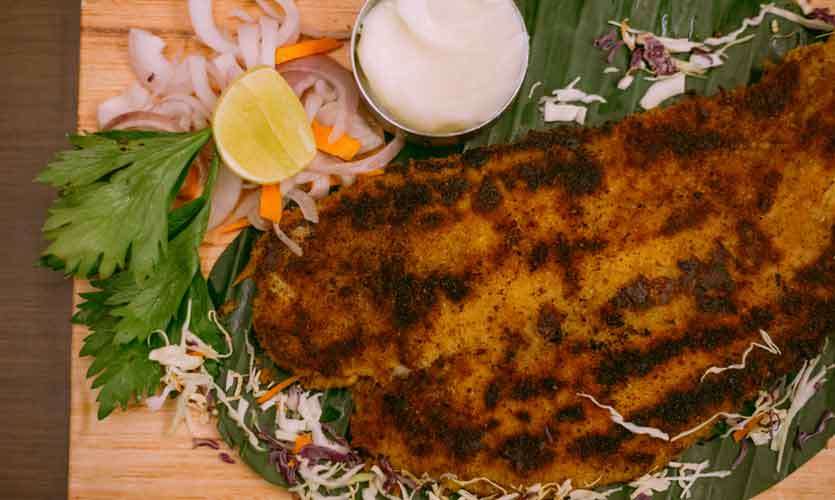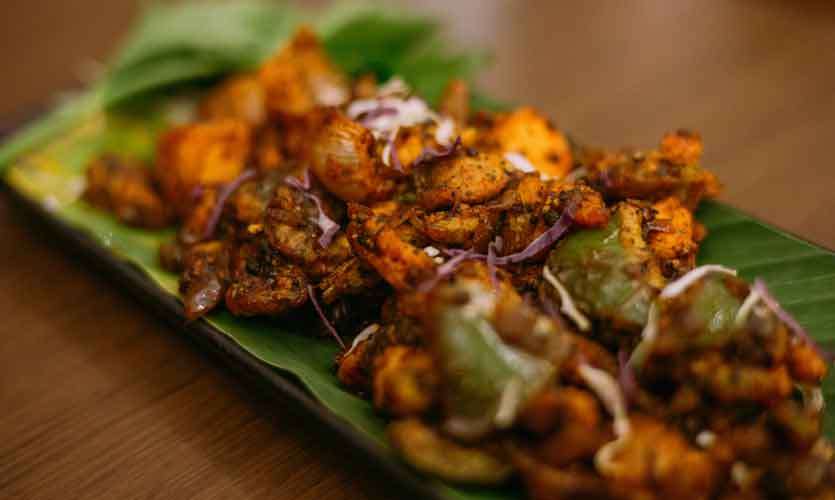 I'm such a Parata baby, and their Parata just melts in your mouth; you have to try it with Idicha Kozhi Varuwal. It's just THE BEST.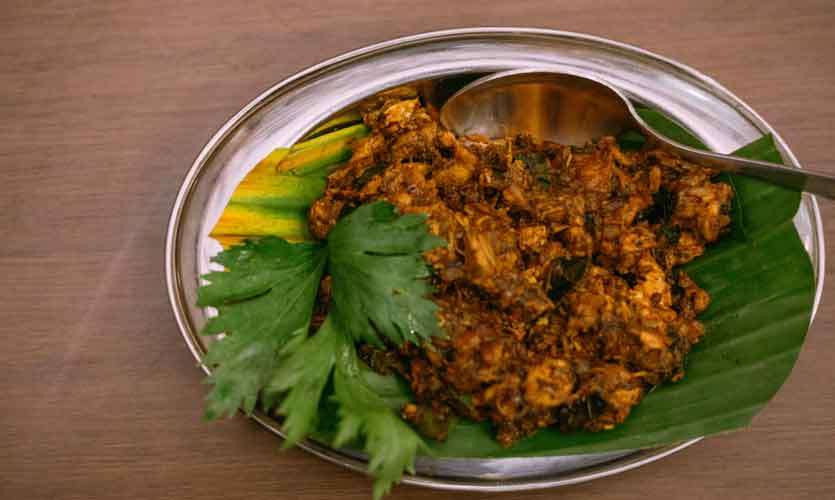 People seem to love it, and after the
shoot
I have been back there twice already which means only one thing; it's just good affordable food.
In the future the fight to find space will be reduced as they hope to open 15 branches in the span of 3 years; Shangri La mall and the airport departure terminal is already in the process – more happy tummies.
Today on WTF
Photographs and video by – you're my
favourite
Hair and
Makeup
– Capello Salons
Dressed by – LICC