What: "Yasmin's"
Where: Madiwela, Kotte
When: Tuesday to Sunday from 11 am - 9 pm
Who: Yasmin Cader
This week on WTF, we feature the hospitality queen Yasmin Cader who has opened something blue, cute and yummy "Yasmin's" Cafe. They scoop out Carino, Coffee, and Cake with lots of love sprinkled with laughter. Yasmin's -the 'coolest' new addition to Sri Lanka's dessert scene-officially opened its doors on 7 December 2020, introducing sweet fans to a brand-new creamery concept from its prime location in Madiwela, Kotte. Yasmin's is the only parlour in the country serving up the much-loved local artisanal ice cream brand Carino, scooping out over 16 flavours of decadent frozen desserts.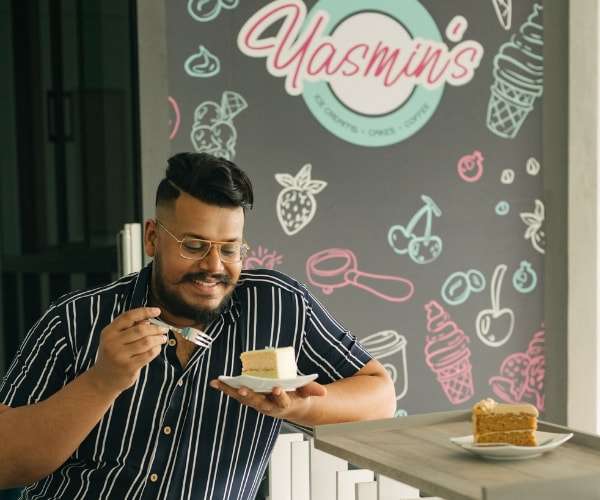 Everything is cute and warm and knowing Yasmin she will keep the place perfect. It's a simple concept, you come and have some happy food and leave with a coffee high. Yasmin has picked her favourites which are laid out from the Lankan favourite Ribbon Cake to the Perfect Chocolate Cake and a decadent Coffee Cake by The Cake Factory. Yasmin, has always been a busy body and keeping her in one place is going to be challenge, so it's better to let her create more amazing spaces like this with her 30 plus years in hospitality because we know she maintains standards.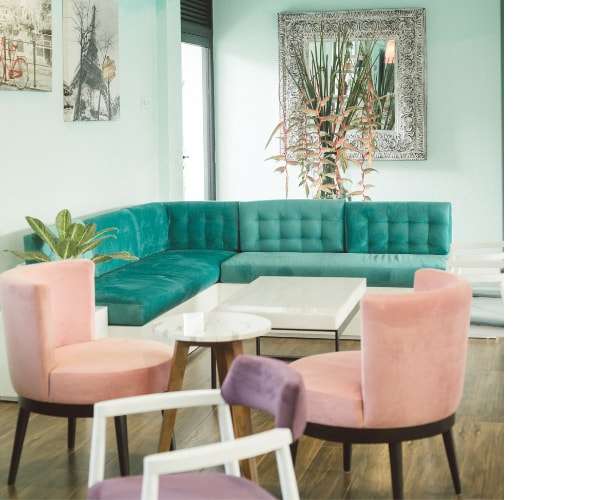 Ice cream is just joy in scoops, so Yasmin's extensive menu includes favourites from all of the five lip-smacking Carino ranges Crème, Addict, Guilt-Free (vegan), Chill Out, and After Dark. Be it French Vanilla or Salted Caramel, Chocolate Fudge Brownie, Strawberry Sorbet, Coconut Cream, Decadent Chocolate, and Stracciatella to name a few all sprinkled with your topping of choice. For true ice-cream connoisseurs, there's reason to keep coming back for more as all 50 of Carino's flavours will be rotated on a regular basis, for both viewing and tasting pleasure. Highly-anticipated seasonal specials and exciting Sundaes will also be on the menu for some seasonal cheer. The space was so beautiful and perfect for an Instagram picture as the daylight is so welcoming and the colours are so refreshing. So happy to see Yasmin on her feet doing her magic as she keeps teaching us all what it is to be great at what you do.