What - Christmas in Colombo
When - festive season
Where - Hilton colombo - Shangrila Colombo - Park street
Who - Danielle Kerkoven - Lahiru Perera- Dushyanth Weeraman

This Christmas I wanted to do something different but still go out and see what Christmas is like in Colombo. Considering the fact this year has been filled with lots of ups and downs I had to think out of the box. So I decided to do a seasonal taxi ride picking random people up and throwing them a gift or two. It worked well with my friends at Pick Me. I wanted to check out some of the famous places people drive by this season - Echelon Square was so merry that I lost Christmas in the process. There was a lot of lights and lot of noise to cut through but it was all to go pick up my first ride. I had to pick up Danielle Kerkoven after her salon visit. I literally forced her to look at Park Street with me.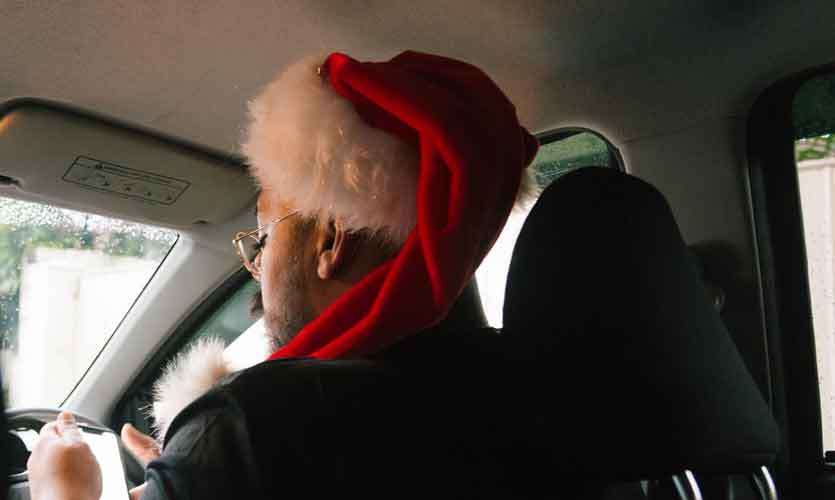 As you know this year restaurants and hotels suffered the most with the drop in tourism, but it was nice to see Park Street still making an effort with the bright chandeliers adding a little bit of joy to the season. All what Danielle wants to do this Christmas is spend time with family and friends.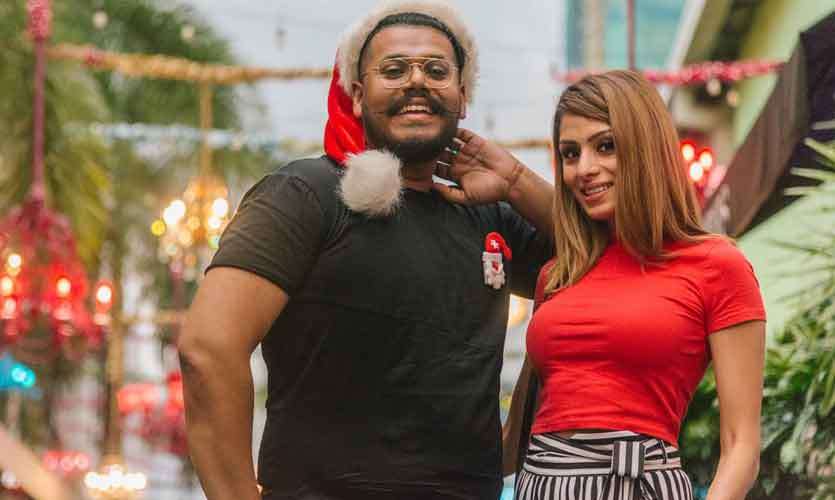 Next up was a painful drive to Hilton Colombo. Cutting through the traffic to pass One Galle Face and Galle Face Green did make me wish I had a sleigh ride and not a car ride. I did say many Ho Ho Hos! but not in the expected lingo. Christmas at Hilton is splendid. I really liked the recycled bottles that have been used and the theme I'll be home for Christmas. Every year the Hilton lobby puts out a story, and this year we saw many stopping by to take a photograph. My guest was soon done with his gig - The Rambari Star, Lahiru Perera. It did kinda bother me that he didn't mind me doing this taxi drive. All what he could do was say " Who in the world employed you?" Jokes aside, who can say no to Rambari in any festive occasion?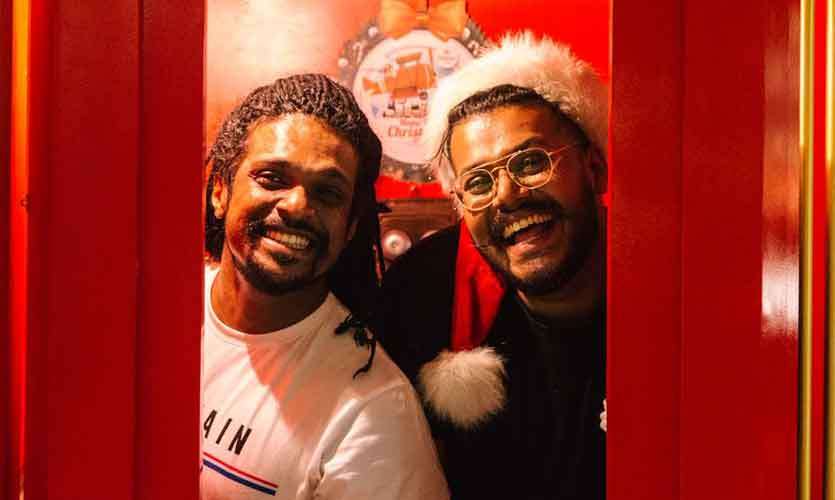 He did speak about his brand new fragrance titled La Signore which is not available at Exclusive Lines. His drop was to One Galle Face.
Soon after my phone blinked and I was getting tired. So I accepted my last ride for the day which was to Shangri La.
Shangri La had a green Christmas with the peacock taking its majestic place in the decor. Although few elements of Christmas were a repeat from last year, it still made a jolly merry Christmas and their cookie counter is a true attraction. I did see a Santa who was ten shades darker - the Sri Lankan sun has really worked on his skin tone but he was giving out some good chocolates. I took one for me and my ride back home, another entertainer done with another gig, Dushyanth Weeraman. We sang and sang about everything Christmas and about how food and personally making his decor with his wife Stephanie has been the highlight for his Christmas this year. That ride to Rajagiriya would give Mariah Carey's "All I want for Christmas!" a run for her money. Too bad I didn't record it.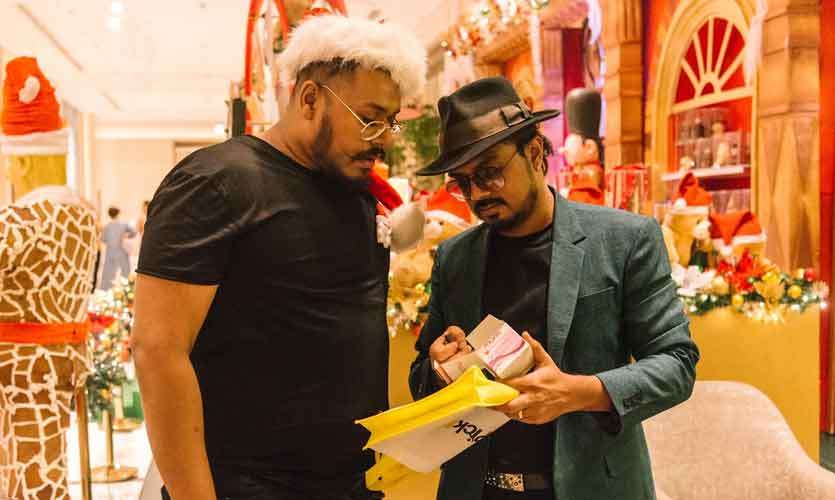 Christmas - the spirit is still in the air!

Today on WTF
Pics and production - You're My Favorite
Look by - CUlture by Ari
Dressed by - LiCC Jeans
Hair by - Capello saloon