What - Sneakertub
I love my shoes, or anything related to fashion, and it's always so cool to see Sri Lankans taking our name out there, and making our country proud - Kamaj Silva, the founder of "Sneakertub" started his business with just $700 after being laid off from his earlier job as a marketer. He says "it's the best thing that happened to me" We met up with him when we was down on a short holiday to have a chat and see his cool "mini shoe collection" available in Lanka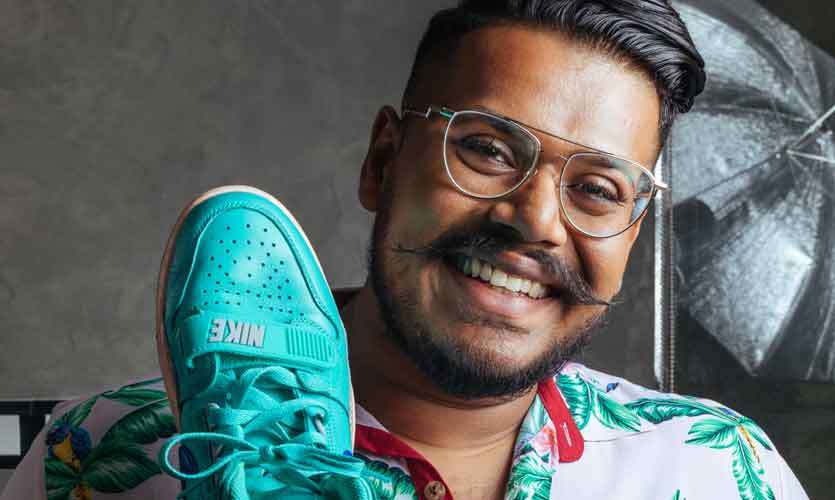 Starting your own business is a tough proposition for anyone, but it becomes even tougher when you have limited funds for the startup of the business. Kamaj Silva, the founder of SneakerTub, MILK and The Kit Grid, went through his share of ups and downs throughout his life but he was able to turn a low point in his life into a high point by focusing on his passion and striving for success. His dedication to his business and his ability to hustle resulted into an unforgettable moment in his life, an appearance on CBC's Dragons' Den.
What made you leave Lanka?
I left Sri Lanka in 2003 to the UK to do my undergraduate degree in Computer Science and after graduating i came back to Sri Lanka for about two years and then moved to Canada permanently to pursue my postgraduate degree in Film and Television.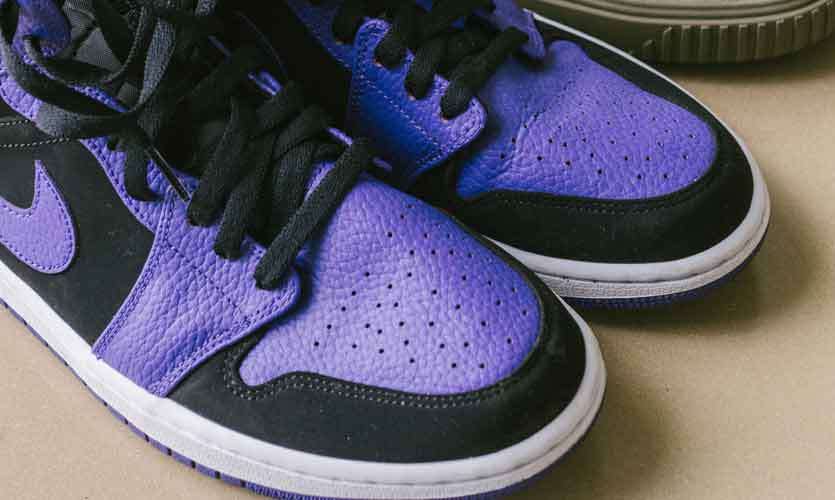 What's this love you have for shoes?
I see shoes as art not as thread and rubber. I've been a sneakerhead now for close to 10 years and sneakerheads are such a close knit group. Sneakers are tightly knit with basketball, hip hop and urban culture. Sneaker collecting was a niche hobby which is well on its way to take over popular culture.
How did you get into what you do?
I was working as a marketing manager for eOne, one of North America's biggest film studios. After working for 5 years the company merged with another company and many employees were let go. I was one of them. On my way home in a taxi, i checked my bank balance and i had $700 left. After working for someone else for 5 years I really needed to do something on my own. I married the idea of a subscription box and a carefully curated sneaker and accessories service together and 'Sneakertub' was born.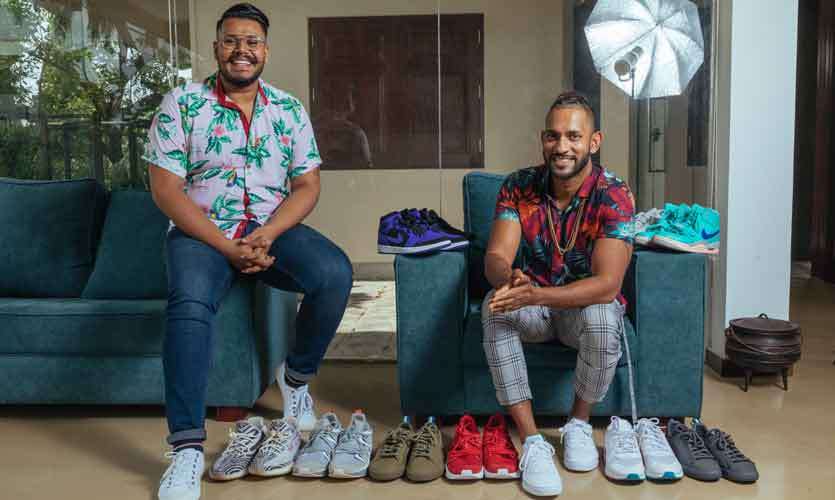 How can one get your service?
It's pretty easy. You can sign up at sneakertub.com (global) or if you're in Canada at sneakertub.ca and let us work our magic.
How is life is Canada?
Life in Canada is very systematic. Everything has process and a fast and easy ways to get things done. Life is not as chilled as it is in Sri Lanka since it's very structured. I love Sri Lanka and make it a point to come down at least once a year. But Canada has also been good to me, as an immigrant Canada opened the doors for me to be independent and has provided a platform and a space towards success.
Would you make your own brand of shoes?
I'm looking at launching an original line of sneakers in Sri Lanka. I think our youth has the sneaker bug but affordability is a huge issue. Only a certain tier of people can afford Rs.30-40,000 shoes. My aim is to make it affordable for most people and I aim to manufacture in Sri Lanka so that it will create jobs and opportunities for my people. Right now i'm juggling a million things so i can't give you a timeline but hopefully it'll see the light of day soon.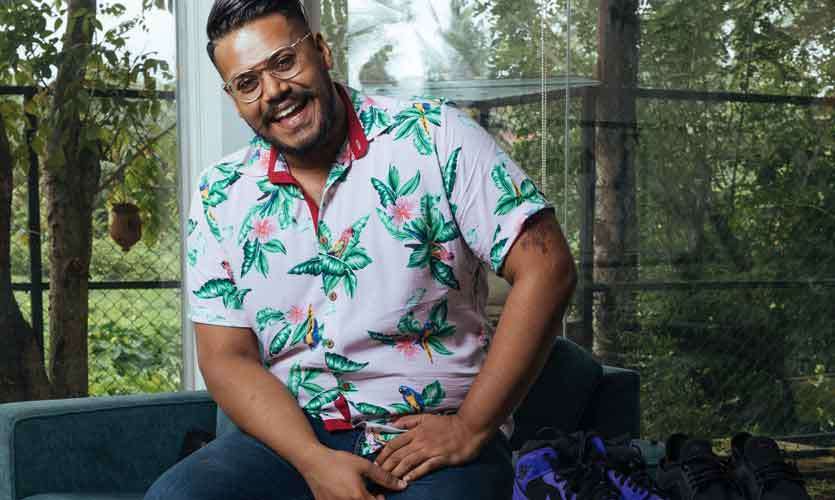 Tell me about your store in Canada?
My store is a MILK and cereal themed sneaker store called "MILK". We are the first themed sneaker and streetwear store in Canada and we were recognised by the city of Toronto as a top destination to visit in Toronto. We were named the No 1 New Fashion Store in Toronto.
How many shoes do you own? And how do you keep track on your shoes? My collection is somewhere between 250-300 pairs. I stopped counting at some point. I own a lot of different shoes from Jordans to Air Maxes to Converse to Puma to Asics. I like wearing different styles so my collection is very versatile. I have a room just for shoes in my house. I don't really organise or track them. I probably have about 20-30 pairs that I haven't even put on yet.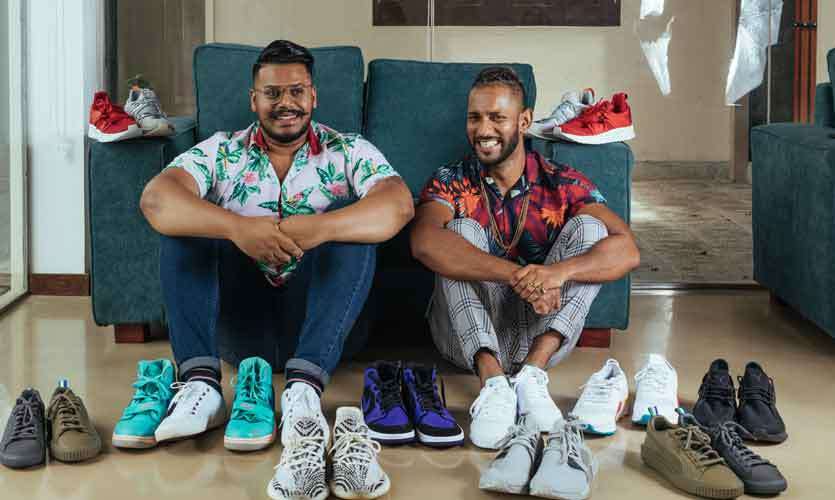 How would you describe what you do?
I describe myself as a creative. Everything starts with a vision, mood board or a logo. Then I slowly develop the idea till i'm comfortable with putting it out to the market. I usually work super fast and don't sit on things for too long. If you try to perfect the idea too much, you might never launch. As soon as you get a product or a service decent, just put it out there and tweak the little issues as you go.
Photographs and video by – You're my favourite
Hair and Make up – Capello Salons
Dressed – Licc
Look by – Culture by Ari