Lalanee Perera is an incredible multitasker. She is the Chairperson of Qwest Destinations (Pvt) Ltd, one of Sri Lanka's leading destination travel and tour companies, and is more impressively, a successful home-baker of 35 years with an unwavering clientele and good word-of-mouth.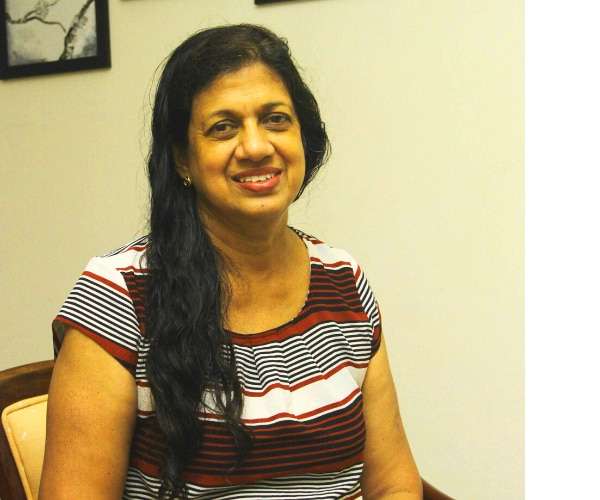 Lalanee's passion for baking is one that finds its roots in her childhood with the distinct memory of her aunts Hyacinth and Stella baking up a storm in the kitchen. "I remember being so spellbound watching them work and my mother, seeing my interest in baking, enrolled me for classes with Mrs Mallika Joseph." Following the completion of her Ordinary Level examinations and Advanced Level examinations, Lalanee continued to pursue her lifelong passion for baking by travelling abroad to enrol in several courses and classes to perfect her artistry. She followed a professional cake decorating course at the Institute of Culinary Education in London, U.K specialising in royal icing, the art of cake design and cake decorating.
"I actually started off my business from the main dining room of my home! I first started baking decorative cakes like birthday and special occasion cakes and then went onto wedding structures. When I realised that there was a huge demand for my goods – mainly my wedding cake pieces and cakes – baking became more than just a hobby; it became a business. In no time, I was baking large volumes for weddings right through the year and I was finding it difficult to keep up. Thankfully, my sister-in-law and now co-partner of the home-bakery business, Shirani, came on board to help me with it all."
Lalanee specialises in decorative wedding cakes, wedding cake structures, birthday cakes and seasonal cakes and more recently, in lieu of the lockdown and COVID-19 pandemic, has dabbled and perfected the recipes for cookies, brownies and cupcakes. While almost all home bakery businesses find presence and fame on social media nowadays, Lalanee continues to run a thriving business based purely on word-of-mouth alone; relying only on the feedback and recommendations of her repeat customers and the loyal clientele she has built a steady relationship with over the years.
With the home-baking market saturated with new upcoming businesses every day, Lalanee distinguishes her brand and her bakes through quality and tradition. "I take pride that our home bakery is a traditional one that incorporates the quality and richness that has been passed down through the generations. Shirani and I are very hands-on and we micromanage and oversee everything from start to finish and this is how we've ensured that we only incorporate the best ingredients in our goods. When you maintain the same standards and don't compromise on the quality of your goods, that is how you keep every client happy and coming back for more."
This level of consistency often involves Lalanee handpicking her own ingredients, checking and double-checking the quality of goods bought and sometimes opting for the high-end imported goods over local products. "I'm honestly very fussy about it. I'm a perfectionist at heart and one of my favourite things about baking is the meticulous attention to detail and measure that it requires. I will always check on the quality of every ingredient I use and even if there are cheaper substitutes in the local market, I won't compromise on the quality I offer my clients."
While the COVID-19 pandemic and increased restrictions had severely impacted the travel and tour business, it has allowed Lalanee to pull focus onto her home bakery and given her the time to try out new recipes and offer new items on her menu. In December 2020, they offered lavish Christmas Hampers that gained rapid popularity during the season and in April 2021, they continue to offer seasonal hampers for Avurudu with all kinds of sweetmeats and goodies.
With only good word-of-mouth in the market, we were eager to see what Lalanee has to offer and here's what we thought about her speciality love cake and new items.

Speciality Love Cake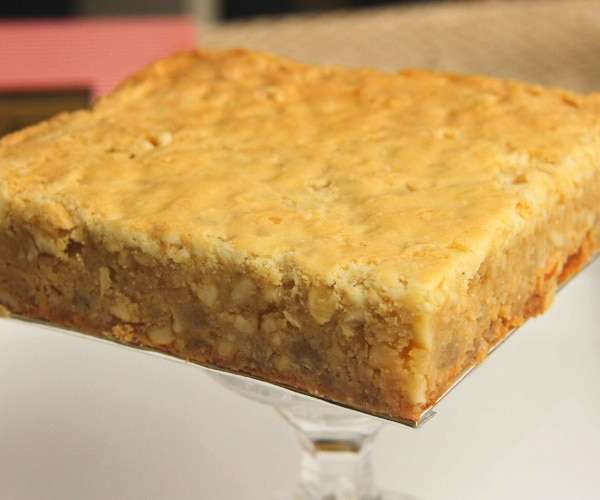 Undoubtedly one of the best love cakes in the market. This lightly spiced love cake is love at first bite (pun intended!) with a moist, chewy inside and a crumbly, flaky outside. Made with cashew, semolina and preserved pumpkin and perfumed with island spices of cinnamon, cardamom, nutmeg and cloves – Lalanee's speciality love cake finds the perfect balance of texture and flavour. The secret to any good love cake is the use of quality ingredients and precise baking in order to retain a certain level of moisture inside the cake and many in the market rarely get it right – trading the finer ingredients to cheaper, low-quality ones and often producing a too dry love cake that just doesn't hit the spot. In contrast, it's easy to see why this love cake is a speciality and a signature favourite; the generous use of cashew and the quality preserved pumpkin combined with the right hints of spices and flavours had us devouring the love cake in a matter of seconds.
Cupcakes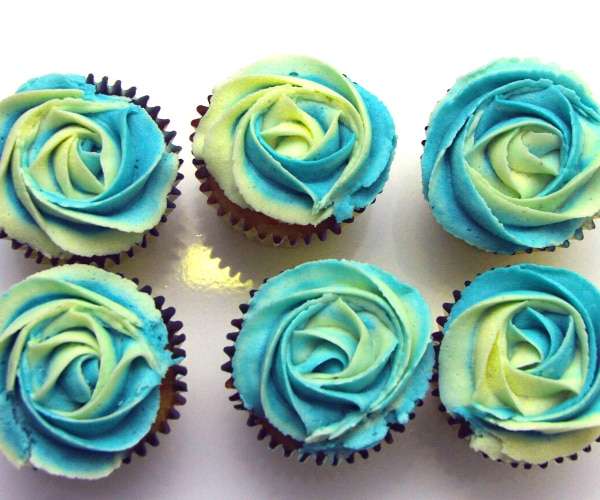 These cupcakes, with their soft sponge-like texture, were light, fluffy and moist - artfully topped off with
colourful swirls of buttercream icing. The combination of the soft cupcake with the light buttercream frosting
created an amazing dessert that just melted in our mouth.
Double Chocolate Chip Cookies
We love Chocolate Chip Cookies but somehow a Double Chocolate Chip Cookie was just more sinfully rich
and decadent. These cookies were melt-in-your-mouth perfect with a juxtapose of crisp and soft textures. While
the outside was lightly baked, the inside was soft, gooey and chewy and we loved it. This cookie is definitely one for the chocolate lovers who love double the delight!
Chocolate Brownie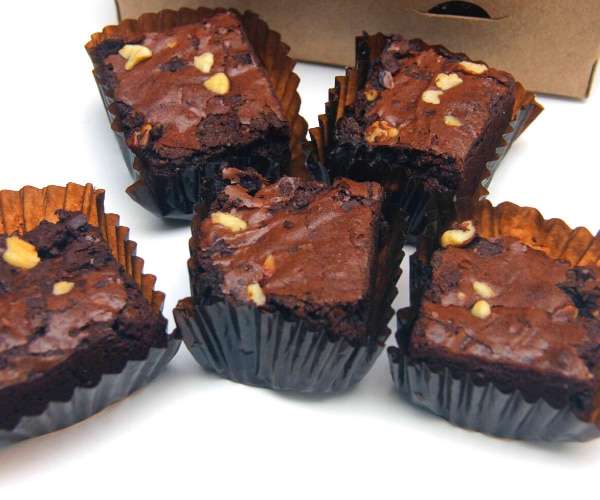 Fudgy, gooey, squidgy, nutty, however they come, chocolate brownies are delicious and these were no
exception. Equally rich in chocolate, these chocolate brownies had the perfect crisp crackly top, a super fudgy
centre, studded with melted chunks of chocolate cashew and was chewy in all the right places.
Marketed by the Qwest Marketing and Promotions Office, Lalanee's decadent cakes and sweet
delicacies can be ordered via 076 783 3000.