In this series, we talk to people who turned their passion for food and baking into a business idea amidst lockdown and COVID-19 fears. Some have been in the market for years and others saw the new opportunity and took it! These home businesses are changing the game and have overcome the odds of running a business during quarantine. With restrictions once more, we talk to home bakers who are operating during these times to bring the sweet and savoury to your very own doorstep!
Growing up watching her mom bake at home, Chamika Dias Abayasinghe was inspired to start a business of her own. "I've done several baking courses and I wanted to try my hand at running a home-based baking business. Within a very short period of time, my products were popular and the positive feedback from my clients really motivated me. I aim to make specialty products that will exceed clients' expectations, put a smile on their face with a WOW factor."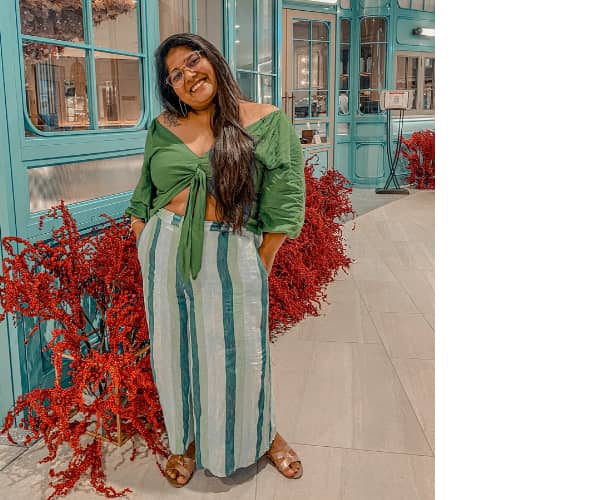 What do you offer?
We offer customised cakes, wedding cakes, wedding structures, seasonal design cakes, cupcakes, cookies, brownies, blondies, éclair, cakesicles, cake pops, geo hearts, smash hearts etc. We also make unique and customised treat boxes for any occasion. Our most popular items are our treat boxes, brownies, and cupcakes. My personal favourite, of course, is our chocolate cake with mousse.
When did you start operations?
I was always fond of doing unique things ever since I was a little child. I started the cake business before the pandemic in early 2018 as a home baker. But most of our new products were boosted during the pandemic because most of our clients requested many products while staying at home and spending their leisure time with their loved ones.
What is it like running your operations in times like these?
Initially, it was a little tough to source all the ingredients, and even making deliveries was very complicated. Of course, as time went by, we found our footing and we managed to figure out a delivery system during lockdown that was effective and friendly in getting our products to our clients all the while following the health and safety guidelines.
How are you ensuring the proper hygiene measures are taken in preparation and delivery?
I have always highly prioritised cleanliness in my kitchen. Even the simplest hygiene measures help protect our health and everyone who is linked to the business such as our clients and delivery partners. So we were very careful and followed every Covid-19 safety and hygiene protocol needed.
What do you enjoy about baking and operating your own home baking business?
I really love what I do! The whole process of completing an order is a project for me from the beginning when I collect ingredients to the end when I prepare a product which is of the best quality and finally when I present it with good care to my beloved clients. At the end of it all, hearing all the lovely compliments from the clients is what makes it all worthwhile!
How do you see home bakers going forward post-Covid?
I think as long as the home bakers are satisfying their clients and providing quality products that meet their requirements – they will continue to thrive and clients will come back anytime they want something.
What's next for your brand?
My next target is to launch an online site for booking orders and introduce event planning packages to our clients to make their occasions marvellous with high-quality products.
What is Dream Cakes and Butter Drop's signature style?
I think my signature style is simple, classy with different designs which consist of unique taste and presentation that will delight the client and expand their experience with sweets.
Any advice to anyone who wants to start their own business?
I like to inspire anyone who is interested in starting their own business. If you dream of building your own business, do not hesitate to build that business. Draft up a business plan to provide an overview of your market position and be unique and see to it till the very end!
The Dream Cake and Butter Drop bakery take orders via Instagram (@butterdrop.lk / @dreamcakelk). Bank Transfers are preferred, pickup is available or delivery can be arranged in Colombo and suburbs.