In this series, we talk to people who turned their passion for food and baking into a business idea. We talk to home bakers who are constantly experimenting and innovating and navigating through these difficult times to bring the sweet and the savoury to our doorsteps.
An English Literature teacher by profession, Nazrun Nasoordeen stumbled into her home-based baking business purely by coincidence. "I've baked small cakes before but never done so on a large scale or professionally. Back in March 2014, I made 100 cupcakes for my son's birthday and people really liked it. I kept getting order requests and that's how it all started! I initially started with just cupcakes and the business kept growing to a large scale and now I do a whole lot more!".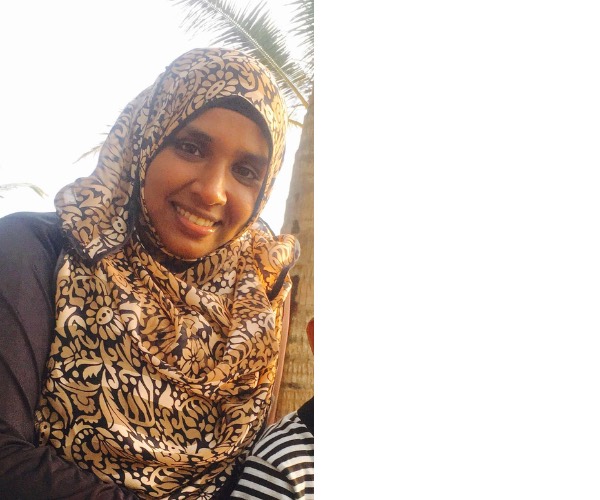 What do you offer?
I do cakes for any occasion as well as fully decorated sweets for the candy table; cupcakes, cookies, doughnuts, eclairs, brownies, chocolate petit fours, mini cakes etc. Cakes too I have a variety of flavours and even customize flavours to suit my clients' wishes. My best sellers are my Vanilla Layer Cake, Floral Buttercream Cupcakes and Nutella Eclairs.
What is your signature style in baking?
Buttercream cakes are my signature style and I love working with buttercream and creating designs that are normally difficult to do in buttercream. Buttercream piped flowers are my true love – I absolutely love piping buttercream flowers.
What made you start baking and was it challenging to get your business kicked off?
My son's birthday started off my baking career, something I never ever contemplated doing, to be honest. Initially, I only did cupcakes and later on started on bigger cakes as the demand rose. The most challenging part was the beginning stages; when u are trying to build up your page and create a style of your own. Cakes were not very popular back then and trying to find tools to create something was quite a task. Moreover, it's a very difficult task to make your name known and to get a regular clientele. I was an amateur and I have never done a course in baking, so I had no friends in the same industry back then to whom I could reach out, so it was a challenge to get my name recognized. Now of course I have many friends from this same industry, who helps me out a lot and who recommend and promote me and vice versa.

What do you enjoy about baking and operating your own home baking business?
I love the fact that I have the freedom to choose the times I want to work. Also, the satisfaction of creating a difficult detailed creation when you thought it was near impossible to do. I also have the choice to select the orders I want to do and sometimes clients totally give you the freedom to create a new design which is awesome. Moreover, it helps me to earn from home and be an independent woman who has built an identity for herself. I also have time to teach my son and do the home chores as well.
How do you see home bakers navigate these difficult times?
This economic crisis has been a tough blow to many home bakers. I personally know a number of bakers who have completely stopped their businesses. We can increase the price of the baked products only to a certain aspect or risk losing the client. But I would implore the bakers to hold steadfast to their business and not lower their standards. Stick to your price range and give a high-quality output, then despite all the obstacles your client will always come back to you. The most important rule; unless it is someone who you regularly do orders for; never to accept an order without an advance because in these troubled times there are many scammers.
What's next?
My dream is to own my own cake studio. A classy artistic one, reminiscent of a French patisserie and to hold my own exhibition along with a selected group of bakers.
Your advice to anyone who wants to start their own business? My first and foremost advice; do it!!! Don't wait for clarification from others because many would discourage you. Start it and build up your style of work. A big business starts small. All the successful businesses you see today, are the hard work and dedication of that particular person, who had the guts to start it small once upon a time. And mostly have a close group of trustworthy friends from the same field to whom you can reach out. This is of course not easy, but you have to learn the fact that one needs all the support and help one can get in this ever-competing and fast-moving world. Word of mouth is key in the baking field and one word can ruin your entire reputation. Client satisfaction is a key factor so always refer to the client with what they want.
Scrumptious Cups by Nazrun take orders via Facebook and Instagram (@Scrumptious_cups_Nazrun). Cash and Bank Transfers are accepted and delivery can be arranged in Colombo and suburbs.