In this series, we talk to people who turned their passion for food and baking into a business idea amidst lockdown and COVID-19 fears. Some have been in the market for years and others saw the new opportunity and took it! These home businesses are changing the game and have overcome the odds of running a business during tough times. With new challenges presenting themselves in light of the current economic crisis, we talk to home bakers who are navigating these difficult times and bringing the sweet and savoury to your very own doorstep!

A passionate baker since her childhood days, Eaunna Sivanather always knew that starting her own home-based baking venture was a dream of hers. "When I started the baking business years ago, Cake 'n' Bake was the name I used initially and in 2020 I added the words 'Pixie Dustt' to give a new face to the brand. Pixie Dust is referred to as the Magical fairy dust used in fairytales which I also thought would be a great name as we always use our magic fingers to do wonders to fulfill customer requirements as bakers!".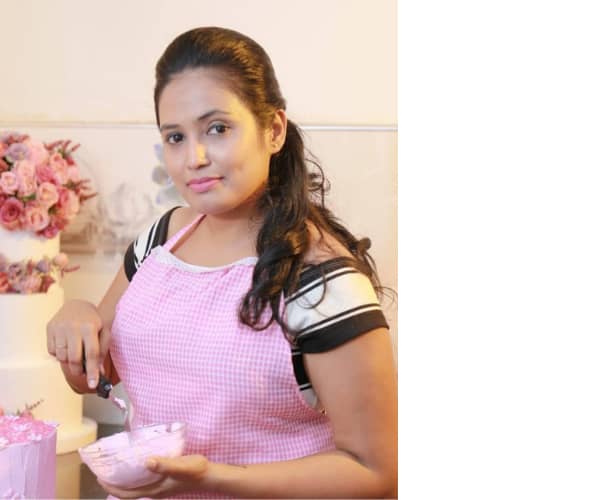 What do you offer?
I do a variety of customised Birthday Cakes, Cup Cakes, Cookies, Cake Pops, Golden Rich Cakes, Eclairs, Pavlovas and many other Sweet and Savoury items based on customer requirements. I would say the most requested cake for the last many years has been our Signature Chocolate Drip Cake loaded with Chocolates and cookies. However, since we introduced our very new Fruit Pavlova last Christmas it has been the most ordered item from our list.
What is your signature style?
I love to create buttercream cakes which are unique to the event and emphasise the character of the customer.
When did you start operations?
Since I was a child, I have always been very passionate about baking and I knew that I wanted to have a brand name of my own which led me to establish Cake 'n Bake by Pixie Dustt in the year 2016 while doing my usual 9-5 job.
What is it like running your operations in times like these?
At the very beginning of the pandemic, the business dropped down drastically and was very challenging to cope with. We had to even cancel many orders. But as our lifestyles got adjusted to the pandemic, we managed to continue the business while following the necessary guidelines. Gradually, we also started seeing a change in customer requirements. Most of the events were scaled down to small family gatherings.
As we saw potential in this we started promoting and encouraging customers to purchase customised cakes that served a minimum of 6 to 8 people and this created a good demand which helped us to increase sales once again. It was also around this same time we also launched our website to minimise direct contact with customers. Through our website, you can select your own design and get it customised. Once the order has been placed you are even able to check the status of your order from time to time and make payment directly to our account. By launching our website, we reached a wide range of customers in a very short time. Meanwhile, we made sure to educate the customers through video clips on all safety measures we followed in order for the customer to have a better understanding and trust in us.
How are you ensuring the proper hygiene measures are taken in preparation and delivery?
Since the beginning, we strictly followed our own set of guidelines when processing an order. The goods that we purchase are sanitised before taking the packaging off to avoid contact with germs. We always make sure to wear a mask, gloves and face shield during the entire process of getting the order ready to hand over the process to the customer. Our baking areas are sanitised and cleaned on a daily basis and our cakes are packed in customised boxes,well-sealed and wrapped with bubble wrap before delivery.
What do you enjoy about baking and operating your own home baking business?
I must say that I have a very emotional connection to my business. Cake 'n Bake by Pixie Dustt has given me so many happy memories and meaning in my life. There isn't a single day that I feel down when baking. The colours used in a cake are what I enjoy the most - they make my day happier and brighter.
Now faced with a different challenge by the current economic crisis, how can home bakers navigate these new difficult times?
When in a situation like this I would advise you to take a break and understand the behavioural change of customers and identify the new potential and cater accordingly. That's the same mindset I follow when going through difficult times as such. Even with the current economic crisis, I have made sure to cater to a very limited number of customers and also to communicate on changes and decisions taken without any delay.
What's in store for your brand in 2022?
This year we have focused more on promoting a Budget Combo Package for events. This includes Customised Cake, Cup Cakes, Cookies, Cake Pops, Cakesicles and a few party decorations.
Any advice to anyone who wants to start their own business?
When starting up a business you should have the willpower to keep continuing no matter what obstacle you may encounter. Love what you do, and give a lot of attention and care to it. Be innovative and creative. By this, you will do wonders.