When asked to tell us about herself, the face behind the yummy Flamingo Cupcakes, Champika says,
"Homebaker and a housewife, simple as that".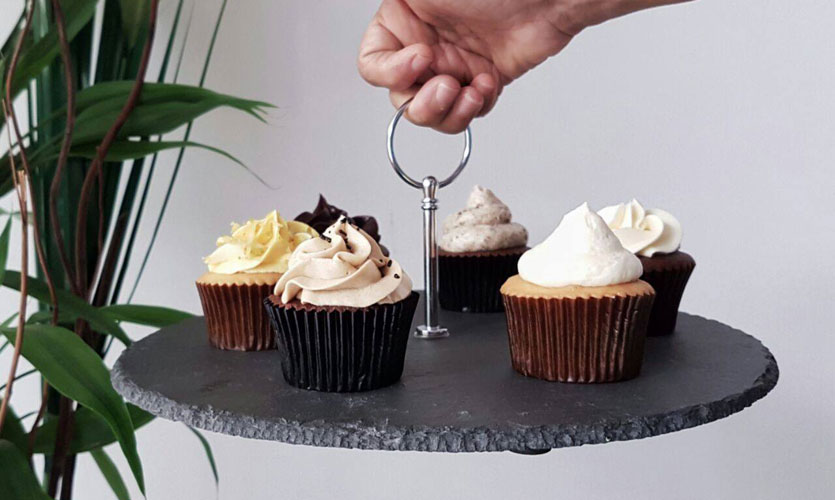 Elaborating further she adds,
"We started our journey back in 1991 as a home bakery. We continued it for more than 15 years by keeping it simple and Flamingo pastry shop down Isipathana Mawatha was quite a hit back then. Even though we stopped our pastry shop, I kept baking food for my friends and family but never wanted to start anything. Somehow we decided to start something simple and something that everyone will love, so we started Flamingo Cupcakes."
Did you want to get into the food business?
I never wanted to start a business, more than that I love experimenting and trying out new flavours. It was actually my son and my relatives who badly wanted me to start baking again and to start a business.
For how long has your business been in operation?
We officially started it this year but I've been taking orders for the past few years. But this time we are only focusing on cupcakes so that we can concentrate on its quality and taste.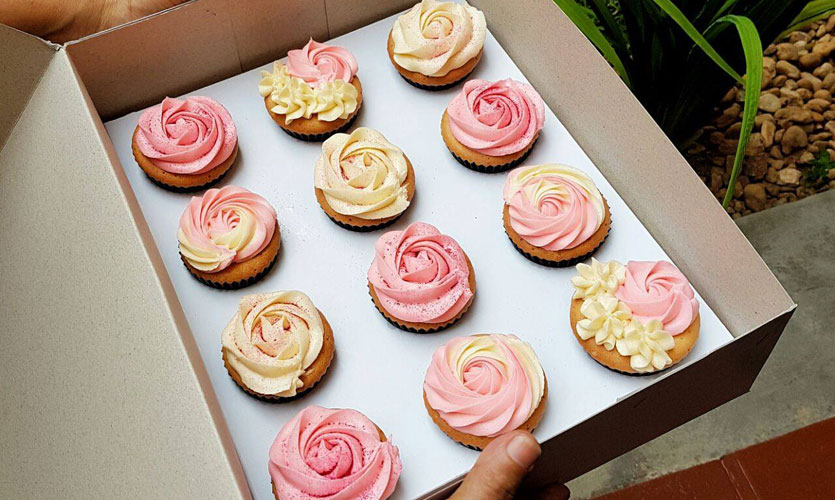 Which food personality would you like to be reborn as?
Donna Hay. Her work is quick and simple and easy to learn.
What is the most ridiculous client request you have accommodated?
I haven't got any ridiculous orders so far but there was this really sad and disappointing moment when the customer didn't show up to collect her order.
You've been given the opportunity to bake something for your favourite celeb. Who would you pick and what would you make?
I would like to pick my father and would love to make soup and caramel pudding for him.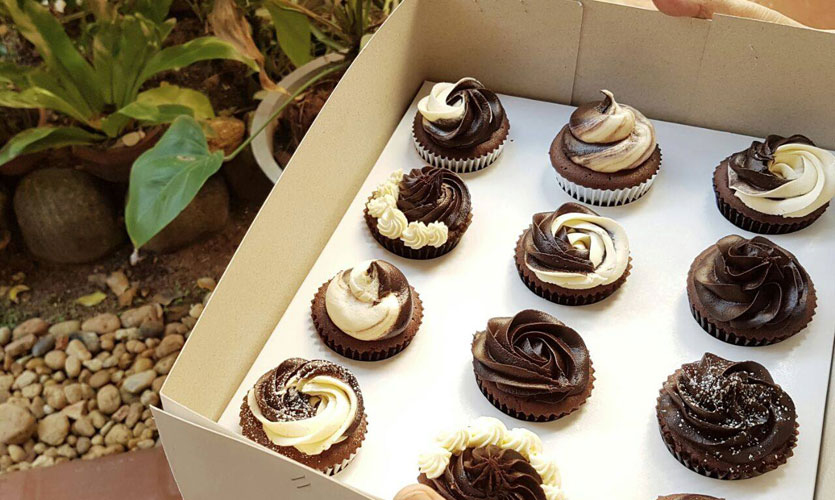 What is your favourite food memory?
My favourite memory was when my husband and I started our very first pastry shop. It was a random idea we got and we both loved it. And I'm happy that my son is encouraging me just like his father.
Funniest/most embarrassing kitchen incidents?
It was once when I made rice but it turned out to be kiribath for some reason and we couldn't stop laughing about it.
What would you choose to be your "last supper meal?"
Caramel ice cream cupcake, because these few days I have been trying out some homemade ice cream.