In this series, we talk to people who turned their passion for food and baking into a business idea amidst lockdown and COVID-19 fears. Some have been in the market for years and others saw the new opportunity and took it! These home businesses are changing the game and have overcome the odds of running a business during the quarantine. With increased restrictions once more, we talk to home bakers who are operating during these times to bring the sweet and savoury to your very own doorstep!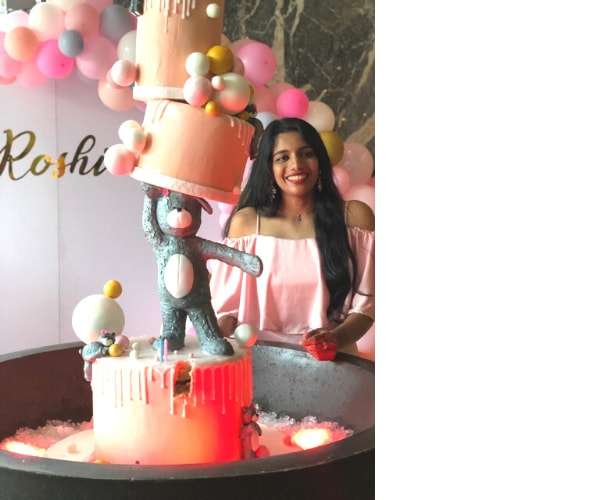 For Sashikala Anandaraja, baking is therapy. Having baked warm cookies and fluffy bread rolls as evening nibbles for her family, a gentle nudge from her oldest daughter Roshini pushed her into turning her passion into a brand. "Baking always calmed me down and made my heart full. When my daughter bought me all the goods and the packaging and started promoting me on social media, I was able to live my dream in reality – doing what I was always passionate about."
What do you offer?
We offer customised cookies and all the cookie varieties you can possibly think of as well as cakes for weddings, birthdays and even structures. We also make tempting crackle top brownies, cupcakes, soft eclairs, light meringues, designed cake pops, juicy tarts and many more. Our signature dish is customised sugar cookies and cinnamon, Nutella rolls. We always bake fresh with lots of love and with the finest, high-quality ingredients all the way from Australia and the US, and we never let the customers down in terms of taste and softness. We also never fail to take in last moment orders for our customers that come to us.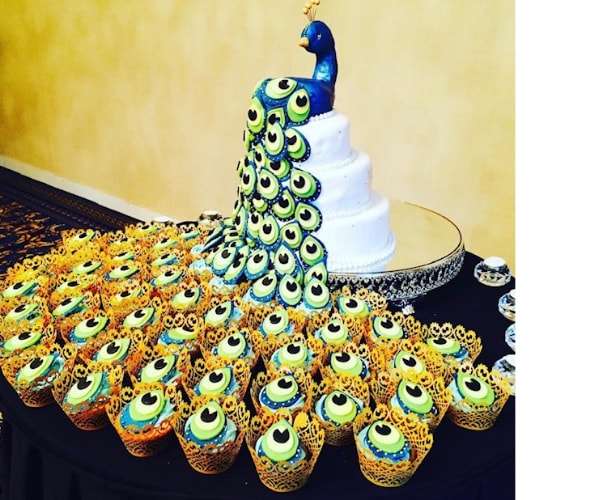 When did you start operations?
The first lockdown was a very unique scenario none of us has ever anticipated! During the first lockdown, we had so many people asking us if we would make cakes and deliver them which was initially tough but towards the middle of the lockdown period, we were able to sort out a method of delivery. Of course, the lockdown introduced us within our neighbourhood and we had a lot of time to rest and trial bakes. Actually, cinnamon rolls and doughnuts were one of our lockdown experiments and they turned out to be really soft and one of our customers' favourite products!
What is it like running your operations in times like these?
Most businesses were struggling so did we, but then we figured a way to not let our customers down by shutting down. We still took orders and put smiles on the faces of our loyal customers. The major change that happened after the lockdown was that we started operating majorly online, including deliveries through PickMe Flash and Uber Connect, and also changed our mode of payment to online bank transfers which helped us eliminate the risk of germs via cash and human contact. Our key preference is safety first! We were also ready in handling things better the second time and a lot more efficiently.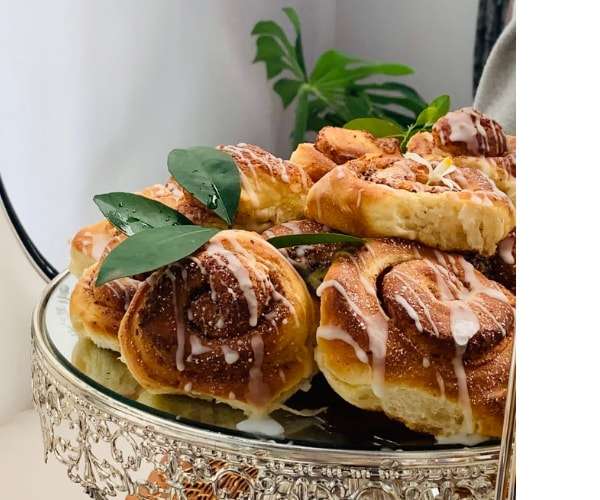 How are you ensuring the proper hygiene measures are taken in preparation and delivery?
As we said, safety is our key preference! Hygiene conditions during preparation and delivery and all throughout our little business and kitchen space has become a very important and mandatory rule for us. We are extremely careful with the ingredient suppliers and our delivery partners. We treat our business just like our home. We ensure and do all it takes to maintain top-notch cleanliness and quality standards.
What do you enjoy about baking and operating your own home baking business?
Baking has been making my day feel extra special. Every time I get an order and I fulfil it, I get this sense of happiness and satisfaction. Especially once my client shares their very thoughtful messages which make me feel an extra dose of happiness and fulfilment. When I began baking for the business, I wanted to put a smile on everyone's face and make their special day extra special by having my baked goods in their parties and get-togethers, I believe that I also play a major role in their special events through the goodies. That smile and happiness on my clients' face as they receive the goodies is all that pushes me to continue doing better. I would also say baking is a great therapy it helps one stay happy and also keep the people around them happy.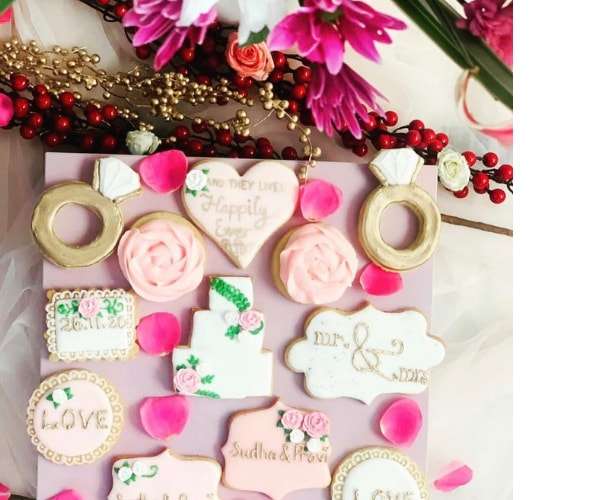 How do you see home bakers going forward post-Covid?
In my perspective, I would say COVID 19 has surely encouraged people to celebrate more special days like birthdays and anniversaries and other special occasions more often with intimate and personal gatherings. Moving forward, Covid has also shown people and made them value and celebrate every special moment in life as you never know what the future holds.
What does 2021 hold for your brand?
Hmm, I would like to say I'm hoping to grow my little home business bigger and more spread more happiness all over with the baked goods. We are coming up with some new, innovative ideas for Valentine's Day, so watch out for it! We plan to have assorted sweet charcuterie boards, cookie box sets for those who are on a limited budget this year and we are also working on Valentine's brunch and high tea, so you can enjoy a special morning or evening with your loved one from the comfort of your own home.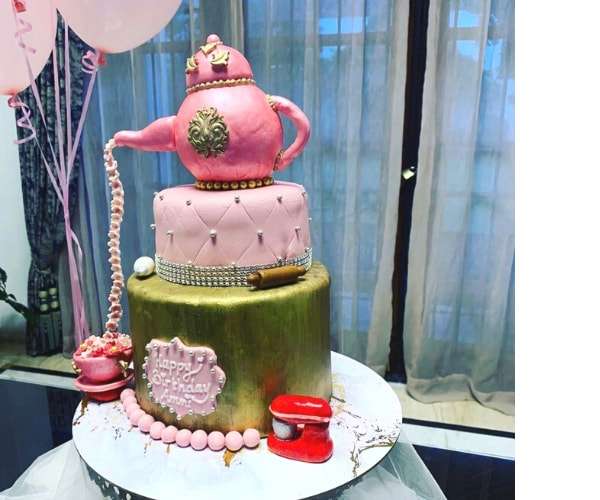 Any advice to anyone who wants to start their own business?
All I would say is just do it and most importantly do what you love! Don't fear losing. Because in reality, you have got to fail 100 times to succeed in one. Have something of your own, that would always help you financially of course and help you very much mentally as you are your own boss. Start small and start somewhere as there is a world full of opportunities I'm sure there is one for you too!
The Cookie Jar takes orders via Facebook or Instagram (@_the_cookie_jar). Bank Transfers and Cash on Pickup are accepted and delivery is available via PickMe and Uber. The Cookie Jar prefers one-day advanced notice but is also happy to take last minute orders depending on the flexibility of their schedule!