In this series, we talk to people who turned their passion for food and baking into a business idea amidst lockdown and COVID-19 fears. Some have been in the market for years and others saw the new opportunity and took it! These home businesses are changing the game and have overcome the odds of running a business during the quarantine. With increased restrictions once more, we talk to home bakers who are operating during these times to deliver the sweet and savoury to your very own doorstep!
Shafna's Yummy Kitchen
Operating across the Eastern Province, Abdul Careem Shafna started her home business with a passion for baking. "After giving much thought to the future, my husband and I came up with Shafna's Yummy Kitchen. The word kitchen was brought in with the futuristic view of expanding the business from cake baking to other items such as cookies, puddings, Snow balls, and so on!".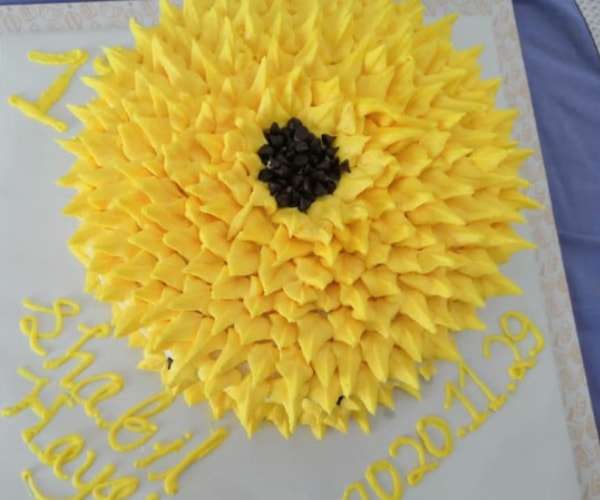 What do you offer?
We offer all kind of cakes, puddings, snow balls, marshmallow, doughnuts. The best seller is the Chocolate cake with chocolate ganache and it's one of my signature dishes without a doubt. I'm so fond of chocolates from my childhood so turning it into a self-taught business was a dream come true, in other words, my passion.
When did you start operations?
My business was in operation before curfew. Since I'm stationed in Sainthamaruthu and my business project is still in the initial stages, and luckily there were no significant curfews imposed in my area, there were no significant impacts on my business whatsoever. However, the real issue I faced was to get the required ingredients on time to keep up with the cake orders which were flying in.
What is it like running your operation in times like these?
Well, apart from getting the required ingredients and enough quantity on time, running the business was business as usual as I was determined not to give up on my initiative at any cost. Moreover, since my husband is in Qatar, I had that luxury of getting all the unique cake baking tools shipped from Qatar and that made things easy for me.
How are you ensuring that proper hygiene measures are taken in preparation and delivery?
Right from the word go, I believe that good sanitation starts with every individual. Careful attention is given to personal hygiene in the first instance as that makes all the difference by keeping raw materials and finished product free from any pathogens that I could carry on my body, hair or clothes. We also do regular cleaning of utensils and all the surfaces to avoid cross-contamination and the working area is always kept very clean and maintained. During the transportation, cool boxes are used to maintain a temperature at 8 degree Celsius or below to protect from the risk of contamination. I'm also maintaining a daily checklist which is filled during the preparation and delivery of the orders.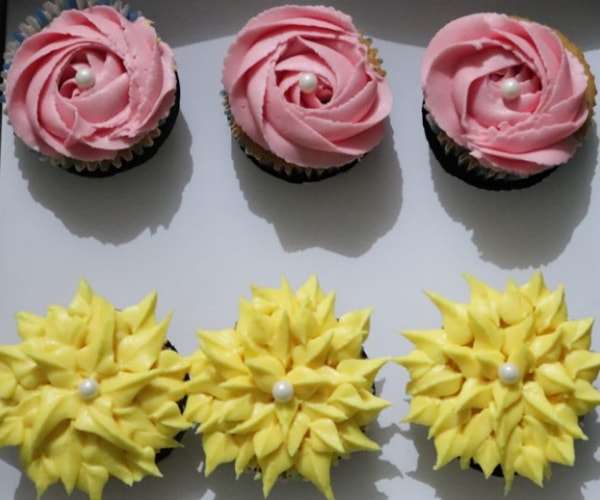 What do you enjoy about baking and operating your own home baking business?
Firstly, more than a business, baking and operating my own home baking business is my passion. So everything becomes so easy from here onwards as I put my fullest commitment to exceed the customer expectations by all means. This is what I enjoy the most, doing what I love and getting rewarded with positive customer feedback. It's more than money-making for me, it's about self-satisfaction.
How do you see home bakers going forward post-Covid?
I see home bakers as a trend going forward post Covid as people are positioning themselves to work from home at their convenience. Especially in Sri Lanka. If the right baking institutes come forward to volunteer and provide training programmes across the nations, many of the women will be inspired to become financially independent by paving their own path as home bakers.
Any advice to anyone who wants to start their own business?
Nothing specifically, keep it simple, dream big and start with the small stuff, plan for the future, be broad-minded and always try to improve by listening to experts, reading books, enrolling for training programmes in accredited institutes, surround yourself with friends who always boosts the positive vibes within yourself which give you that extra confidence boost, and finally go for it. Even if you stumble in the first couple of blocks, don't ever give up on your dreams. Stick to the basics and navigate through another path on your own.
Shafna's Yummy Kitchen takes orders via Instagram and Facebook (@shafna_yummykitchen). Payments can be made through cash or bank transfer and delivery is available at an additional charge across the Eastern Province.