The Diana Award was established back in 1999 in continuation of Princess Diana's legacy to recognise youth who are going above and beyond to help their local communities. Among other awardees from around the world; two Sri Lankan peacebuilders, Janith Perera and Anojitha Sivaskaran, were honoured with The Diana Award 2021 on the 28th of June 2021 at the virtual Diana Award Ceremony with the distinguished presence of Prince Harry - Duke of Sussex, Board Members, Judges of the Diana Award, celebrities and other recipients.
Janith Perera
Janith Perera from Colombo is a peace advocate, activist, educator and researcher. He has been engaged in volunteering since 2013 and has significantly contributed in the fields of Peace and International Development both locally and globally. Janith is involved in many local and international organizations including functioning as the Director of Capacity Building at Citizens Youth-Led Movement in Sri Lanka and as the Executive SDG Advocate and Spokesperson of 'Global Peace Let's Talk, United Kingdom' and Ambassador-at-Large at World Institute for Peace, Nigeria among others. He is also a researcher on topics surrounding peacebuilding as well as a lecturer at several universities and higher education institutes in Sri Lanka and abroad.
Anojitha Sivaskaran
Anojitha Sivaskaran from Jaffna is a youth and peace activist working with grassroots civil societies in Sri Lanka for 4+ years. Having born and lived through the worst of the war in the middle of the war zone, Anojitha is passionate about sustaining peace in the country. She has a Bachelor's degree in Peace and Conflict Resolution from the University of Kelaniya and she is currently working as a project officer at National Peace Council of Sri Lanka. She is also a core member of the Global Refugee Education Council. While engaging with youth in physical spaces, Anojitha is also very active on social media in her peace and youth empowerment efforts. She has been selected as the Global Ambassador 2021 and the Country Ambassador for Sri Lanka for Youth Opportunities.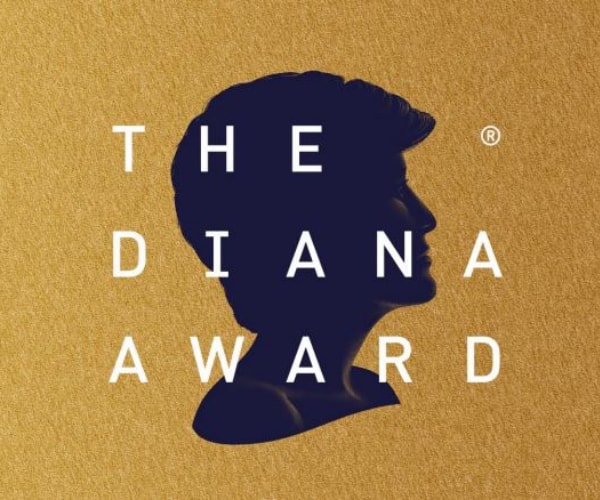 Congratulations on winning the Diana Award! How does it feel to be the recipient of such a prestigious award?
Janith: It makes me feel excited, honoured and at the same time - tremendous inspiration.
Anojitha: This is my first ever international recognition, so I feel really happy and truly grateful to receive such a great honour, it gives the confidence that I am going on the right path and energy to continue to my work.
For what community work did you gain recognition from the Diana Awards?
Janith: I was awarded the Diana Award for my Peacebuilding work. I am actively engaged in Peace advocacy, activism, education and research. Having worked with several CSO's and NGO's, my contribution to peacebuilding in multiple forms awarded me. My commitment as a trainer/facilitator also allows me to reach children, youth and adults from diverse backgrounds and provide them training in leadership enhancement and peace and conflict resolution among others. My work with youth-led organizations such as 'Citizens', 'International Youth Alliance for Peace', 'Youth Peace Panel of Sri Lanka', 'Religious Youth Service' and 'Global Youth Biodiversity Network of Sri Lanka' have been commended through this award as well as the work I do at an international level with organizations like 'World Institute for Peace, Nigeria', 'Global Peace Let's Talk, United Kingdom and 'Impact Youth Sustainability, DR Congo'.
Anojitha: The Award was in recognition of my continuous engagement with young people and different religious communities to build sustainable peace and create an enabling environment for young people to achieve their fullest potential. My work with Interfaith Colombo has been highly recognized through this award. I also advocate for quality education and youth empowerment at an international level, through my work with Global Refugee Education Council, part of Canada's Together for Learning Campaign and Youth Opportunities.

How did you first get involved with community and social work?
Janith: It started in 2013 volunteering at Commonwealth Heads of Government Meeting and World Conference of Youth in 2014 - it changed my life. I was exposed to the world leaders, international community and youth from many countries from the world and it grew in me an inner passion to work towards social work, youth empowerment, peace and reconciliation. I then joined SUNFO Global Federation and International Youth Alliance for Peace and I still continue volunteering in these organizations today.

Anojitha: I was in the north (Mullaitivu) during the end of the civil war, have experienced hardships and faced numerous challenges in terms of security, quality education and justice. It made me dig deep about the root causes of the ethnic problem in Sri Lanka and how as an individual I could contribute to bringing sustainable peace to the country. During my university days, while doing my Batchelor's in Peace and Conflict Resolution, I started to volunteer in multiple events like WOW festival, Inter-university Gender festival – UOK, AIESEC, V-force, and several workshops. Later my work developed as a campaign for youth empowerment and inter-religious peace building in Sri Lanka by creating awareness and engaging with multiple forums like Interfaith Colombo.
What's rewarding about your work?
Janith: I have been able to work with several refugees, displaced and other persons of concern and the impact I make on their lives provide me self-satisfaction that is inexpressible. I also see a lot of youth mobilizing around me and getting my support and realizing that I have been able to empower and inspire a young generation of peacebuilders and community workers, that gives me immense pleasure.
Anojitha: I once heard someone say 'Anojitha akka is the only reason why I chose to follow a degree program called Peace and Conflict Resolution'. Hearing someone I don't know personally say this gives me more strength to put more effort in my work. Apart from that, my experiences, learnings and passion drives me to engage with communities to advocate for their betterment. I really don't want others to experience the same hardships and challenges I faced in my life.
As a youth advocate – what are the challenges in carrying out your work?
Janith: Young people's voices aren't heard adequately by the policy makers and I believe that in making policy reforms and decisions, young people should be consulted. Also, there is a lack of funding for projects and campaigns. The state sector, as well as the private sector, should empower young people more by collaborating for seed-funding and grant opportunities. The social work profession is recognized very little in Sri Lanka. I advocate for recognizing the collective efforts of youth in social work and peacebuilding.
Anojitha: In Sri Lanka, there lacks policies and spaces for young people to apply their learnings, to engage in decision making/policy making and to lead the change. There's also concern about security and safety of people who is involved in humanitarian work and social actions.
What's next for you?
Janith: I want to attempt to develop myself into a Global Peacebuilder who can raise my voice for peace internationally. I would like to pursue my further studies in areas of Peace and Conflict Studies, education and International Relations, engage in research work on PVE and Peacebuilding and through my work, influence governments around the world to ensure inclusivity, equity and all other socio-political conditions to consolidate peace at a societal, national and international level. I also have plans of enhancing my literary works for Peace and Development publishing few collections of poems and short-stories.
Anojitha: I prefer to work in the peace building field and become one of the scholars in the field of irenology as I have a great passion for it. Apart from that, I have a long-desired goal to serve the community continuously, specifically I always wanted to capacitate and empower my fellow young people to lead the change.
JANITH PERERA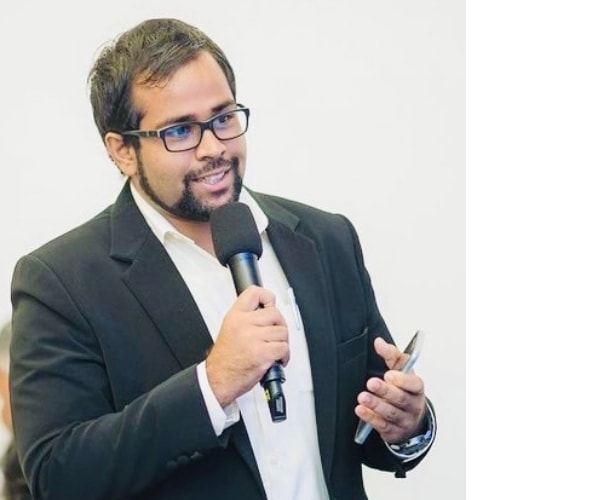 A lot of your work is based on peace building and reconciliation – what does it mean to be a peace advocate?
- Sri Lanka is a country which has suffered immensely due to violence, conflict, war and terrorism. Peace and coexistence in such a country is a vital necessity. We see in our society violence that is structural and cultural, my work has been on advocating for eliminating violent structures within the society. For example, eliminating obstacles that hinder youth political participation, youth employment, hate speech and misinformation in social media and cultural stereotypes. Being a peace advocate means contributing to create a peaceful and non-discriminatory society and in other terms attempting to lead by example to localize the Youth, Peace and Security (YPS) agenda in Sri Lanka.
You've won several other major awards for your work – what do these awards represent to you at the end of the day?
- My volunteer services have transcended geographical borders. I am an Ambassador-at-large to World Institute for Peace, Nigeria. I have developed educational and training programmes' proposals and materials for physical training as well as mentored and lectured the 'E-study Peace Education Programme' during Covid19. For my contribution as a volunteer in these efforts, in 2020, I received the 'Paragon of Hope for Asia' award by the Kishwer-Tony Peace Foundation, Canada. In 2021, at the 'World Peace Conference, Nigeria 2021' my efforts were once again honoured as a 'Laurate of Peace and Unity'. I have been awarded many other awards in the name of leaders such as Mahatma Gandhi, Nelson Mandela and D.P.P. Samarasekera. It makes me believe that I am the new generation continuing the efforts made by selfless leaders and humanitarians.
ANOJTIHA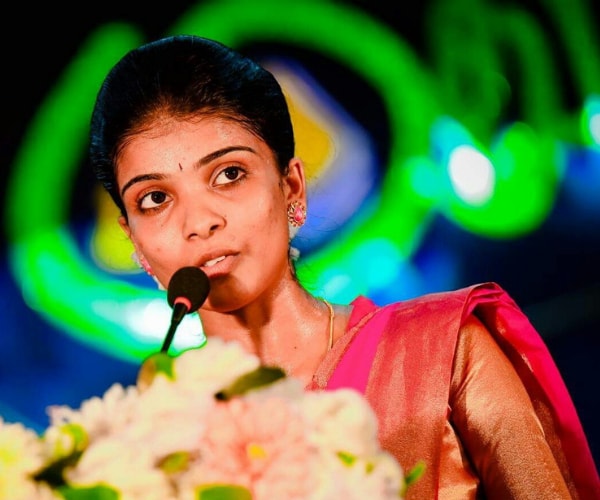 As someone who has lived through the worst phase of the war, living in the middle of a war zone – what does your work in peacekeeping and youth empowerment represent to you?
- Many young people in Sri Lanka are not aware of facts - they believe in what they hear. As someone who interact with multiple communities in Sri Lanka, I am trying bridge the gap among different communities by sharing my experiences. Through Interfaith Colombo, National Peace Council and other forums, we are able to create spaces for young people to speak about several critical issues related to reconciliation. Another work I do is bridging the gap between young people and the opportunities available for them to improve their capacities. I maintain a Facebook platform – YO Sri Lanka group, to share for free both local and international opportunities. And through the feedback we received, many people got to participate in internship programs, jobs, language development programs and other specific courses in their field. I believe this is crucial to produce quality leaders for tomorrow's future.
You are equally very vocal on social media, demonstrating you can advocate on the field as well as online. How important is social media as a tool for advocacy?
- I have heard many times people say that young people are not given enough platforms to voice their opinions but one of the gifts we have in this digital era is virtual platforms which can be accessed through a small smart phone. In Sri Lanka, we have gone through lots of critical situations where young groups and social media platforms fuelled tensions among communities, spread hate speech, violence and discrimination and widened gaps among communities. But at the same time, as young people, we can make the changes from our own houses using mobile phones. From my experiences, I have learned that social media platforms can be used as a tool for digital storytelling, for finding opportunities, for developing networks with young advocates at a global level and for sharing facts not myths.
You strongly believe that empowering young people as 'peace agents' is key to sustainable peacebuilding – what does it mean to be a peace agent and how are the youth the key to peacebuilding?
- I believe that young people are the most powerful ones. 'Peace agents' are critical actors who are empowered and capacitated with necessary skills and knowledge and actively involved in dealing with social issues, preventing conflicts, building peace and leading the change. Participating in action-oriented process and connecting with peers allow young people to build their skills, self-perception as a citizen and intergenerational partnerships which are important for joint actions which allow achieving objectives beyond a single individual's reach. This would not only benefit their community but also help to grow as a nation together. Because young people are not only indirect actors but also some of them will be the future leaders of their communities and perhaps even the country.