Gender diversity in any industry helps in providing equal opportunities for both men and women. However, the lack of women in Science, Technology, Engineering, and Mathematics (STEM) careers is a concerning factor in this day and age. This is why organisations such as the Shilpa Sayura Foundation aims at encouraging girls and women to access digital education. One of its projects, the NextGen Girls in Technology also received the UNESCO Prize for Girls' and Women in Education in 2020. Recently, Poornima Meegammana, Director Youth Development at the Foundation was recognised in the Forbes 30 Under 30 list for her contribution to the field of technology and for inspiring girls and women to get actively involved in technology-related careers. Speaking to Women at Work, Meegammana spoke about the importance of having women in technology-related careers, how the Foundation has addressed cyberbullying and related issues, and how she feels about what they have achieved so far.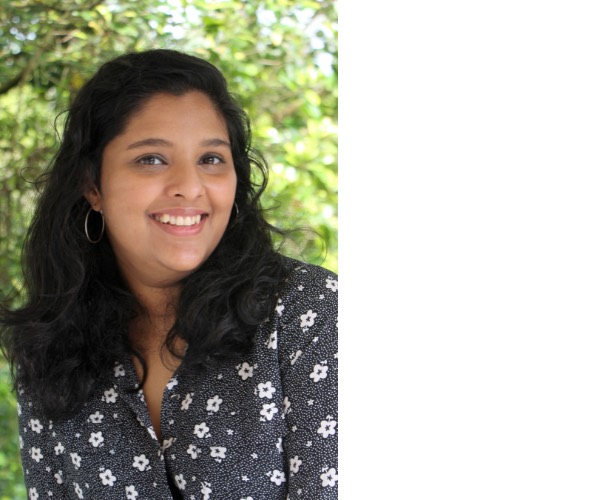 Excerpts :
Q You have a background in animation and motion graphics but have been involved in social activities as well. What is your inspiration behind engaging in these activities?
I was involved in social development work since I was 12 years old. In school, I was into drama and I later studied photography, filmmaking, and animation. Everything I do is about making a change in society. I am a lecturer by profession and I help students build their careers.
Q Let's talk about the Shilpa Sayura Foundation and your involvement.
The Shilpa Sayura Foundation has been there since 2006 and they have been giving access to digital education. They were working with Nenasala and I was involved in testing the content they were developing for a digital access to national education project. This is how I got involved in it. Thereafter I got involved in several projects and was doing some coordination work. Eventually, I became a project manager and now I'm on the board of directors. The entire Foundation focuses on using technology for development. The main focus is education and technology. My role is handling youth development and the NextGen Girls in Technology project.
Q We still see only a few women involved in STEM careers, both locally and internationally. Why is it important to have women in technology-related careers?
There's a dearth of women in technology. Any industry needs to have diversity in order to bring about successful innovations. For example, recently it was found that seat belts in vehicles were designed using male figures. If you look at a bicycle seat it's the same story as it has been designed to fit the male anatomy. Therefore even the smallest innovation hasn't been made for women. This is because there are no women in places where these innovations are being made. Therefore it is important to improve digital skills among women as means of improving the diversity within the technology and STEM sectors.
Q How do developing digital skills in girls and women assist them in the long run?
Technology offers many opportunities and economic benefits for girls and women. These companies pay good salaries. According to the World Bank Sri Lanka has the 14th largest gender pay gap. Therefore if more women get involved in these sectors dominated by men it would help reduce this gap. The world today is advancing with technology and if women are not involved in technology-related careers, they will be left behind.
Q Tell us about the NextGen Girls in Technology Project.
One objective is to increase women's participation in emerging technology-related careers.
We provide young girls with techno-extracurricular programmes to improve their analytical, logical, and creative thinking abilities using coding and robotics. On the other hand, we train university students on IoT, machine learning, cyber security, and design to bridge the skills mismatch and increase employment opportunities. What we have observed is that there is a major skills mismatch between undergraduates and industry needs.
Q Women and girls are often subjected to cyberbullying and harassment. Are there programmes that train girls and women to overcome these issues?
Back in 2013, there wasn't much attention given to cyberbullying and we started the Respect Girls project. We, therefore, did some campaigns and training programmes on cyberbullying and that was how the NextGen Girls project began. But now the context is slightly different and we have a lot of programmes focused on this aspect. Back then a lot of girls were being harassed online and there was a general fear among girls and women to participate in tech-related programmes. We heard many stories that could have been avoided and this is how we started the NextGen project. We anyway have components that educate girls and women on cyber safety, and how to be safe online to ensure their safety.
Q You have done various short films on street harassment, animations related to misinformation on COVID etc. Let's talk about your creative work and how you get these ideas.
Back in school, I was part of a project called Adobe Youth Voices. This project focused on getting young people to talk about social issues using creativity. I had an interest in making a change in society and I liked doing photography and video production. So gradually I started developing photo stories about various social issues and eventually I learned how to edit videos. The first film I did was about smoking in public places. I did this with my friend and it was titled 'Kaputoth Kemathi Na'. Then I worked on several other films and animations on child soldiers, street harassment, and COVID and I have received a couple of awards as well.
Q How do you feel about being listed in the Forbes 30 under 30 list?
It has been a while now but I still don't know how to feel about it. It however brought a lot of recognition to our work. It was a big deal for our team. We received a lot of support with the attention we got and it has been great. This victory wouldn't have been possible if not for the team. The NextGen Girls project also won the UNESCO Prize for Girls' and Women in Education in 2020 and it's the first time that Sri Lanka ever won this award. We have also judged a champion at the WSIS prizes 2020 given by the International Telecom Union.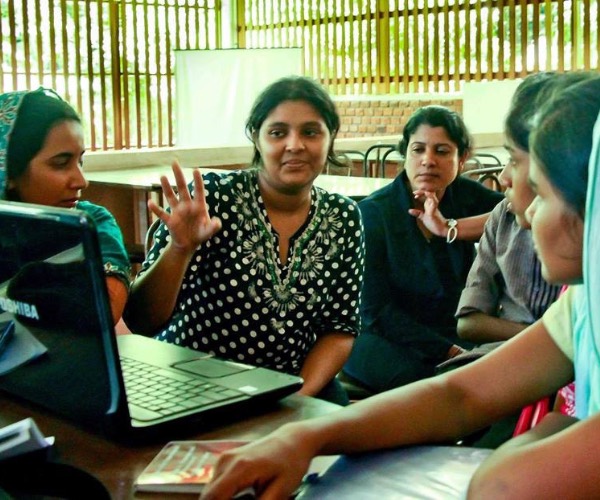 Q What satisfies you the most about the work that you do?
Seeing change happen in front of your eyes. It's rewarding to see girls who have no knowledge about ICT being encouraged to take ICT as a subject for O/Ls once they get involved in our programmes. Then there were three girls who developed an IoT solution to detect gas leaks. They have never met each other and they submitted this solution to TadHack and they won special recognition for this innovation. They never knew about coding until they joined our programme. Therefore seeing these changes happening in their lives and encouraging them to follow their dreams is truly rewarding.
Q What is the most challenging part about being a social entrepreneur?
Other than external factors such as the prevailing economic crisis there aren't many challenges as such. Due to the prevailing times, it's a challenge to maintain costs as we are a non-profit organization. It's a challenge to do the work at the level we want to do.
Q Future aspirations?
We want to expand the NextGen Girls project and we are looking at partners. We want to cater our services to a wider audience to attract more girls and women to engage in technology-related careers.
Q Your message to girls and women who aspire to engage in STEM careers.
Technology holds a lot of opportunities and that is proof of what I have achieved so far. There's a lot of international support and it helps to connect with people around the country and the globe. We cannot ignore technology in this day and age and this is why girls and women should consider getting into technology-related careers.
Pix courtesy- Poornima