With mounting numbers of cases relating to child abuse being reported from all corners of the island, Sri Lanka has become an unsafe environment for children as well as women. Taking the mantle to voice out against injustice faced by children, one lady is determined to set things straight. Dr Tushara Wickramanayaka, fondly known as Tush, is a Family Physician and Founder Chairperson of Stop Child Cruelty Trust. A passionate Women's and Children's Rights activist, Tush is a proud product of Visakha Vidyalaya. Having been vocal against injustice from a very young age, she was often mistakenly looked at as a 'trouble maker'. Her boundless optimism and energy is the perfect recipe for dealing with various socio-political issues. To find time and composure to meditate is what she describes as her most challenging assignment.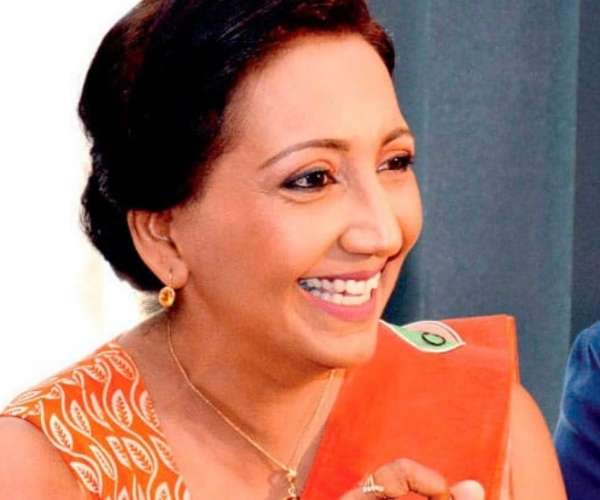 This month's Women at Work speaks to Tush about her mission to make Sri Lanka a safe place for all children.
Excerpts :
YOU HAVE BEEN A STRONG ADVOCATE AGAINST CHILD CRUELTY. DO YOU SEE ANY PROGRESS IN THIS LARGELY NEGLECTED SOCIAL ISSUE?
"There is no keener revelation than a society's soul than the way in which it treats its children" - Nelson Mandela
The greatest challenge towards ensuring child protection is the attitudinal changes required in society in general. The fact that children do not have a value-added vote allows the Authorities to overlook their welfare and support the widely accepted concept of not recognising children as individual rights holders. "I was whacked and I am doing well" is a serious 20th-century misconception that allows children of the 21st century to be treated brutally. Corporal Punishment, is the most common form of child abuse in Sri Lanka and globally. Yet, the normalisation of violence has transferred the focus to the more journalistically appealing child sexual abuse. Sri Lanka Police confirmed that a child is sexually molested every two hours in our paradise island but has failed to focus that Sri Lanka has fallen into the bottom 10% of countries in the world that is safe for children because of the failure to prevent violence against children.
Although we made steady progress when we started in 2018, things seem to have deteriorated beyond our control. We must now speed up to sixth gear on a parallel dual carriageway working on raising awareness and administrative/legislative reforms simultaneously.
THERE ARE MANY LAWS IN PLACE INCLUDING SECTIONS IN THE PENAL CODE. BUT THERE SEEMS TO BE A PROBLEM OF IMPLEMENTATION. DOES THIS 'HELP' PEOPLE TO GET AWAY WITH SUCH CRIMES?
Sri Lanka signed the UNCRC in 1991. In February 2018, UNCRC issued a red alert for the failure to protect its children by successive Governments. There were five areas of serious concern reported during the review with ending corporal punishment as a priority. Clear guidance was given to make necessary amendments in the Penal Code and other corrective measures.
In June 2019, Stop Child Cruelty Trust (SCC) was appointed to a committee by the Minister of Justice on Justice in Matters involving Child Victims of Crime and Witnesses of Crime. However, in typical Sri Lankan style, the tremendously efficient work was brought to a grinding halt without an explanation. We were on the verge of making the necessary changes.
It is crucial that the existing laws are implemented speedily and effectively when dealing with crimes against children as Justice Delayed is Justice Denied.
However, when convicted child murderers on death row are released to society, it sets a precedence of justifying escalating violence against children. This is evident by the alarming rise of 5292 cases of child abuse reported within the first six months of 2020 and three young children brutally sexually abused until death; one of the alleged murderers was a child sex offender on bail. These are crimes that could have been prevented.
TELL US ABOUT THE STOP CHILD CRUELTY TRUST AND ITS OBJECTIVES
It is a registered Trust committed to ending cruelty to children, especially corporal punishment. In keeping with the wider context of child protection, it is also dedicated to protect and promote the rights of all children and work toward ending all forms of child abuse.
We follow our National Action Plan submitted to the Government in 2018 called the Pentagon Proposal, upholding the principles of UNCRC, which is a series of achievable targets in Phase 1. It includes legislative reforms, training programmes on 'Happier and Safer Education', awareness programmes and regularizing International Schools by the Ministry of Education.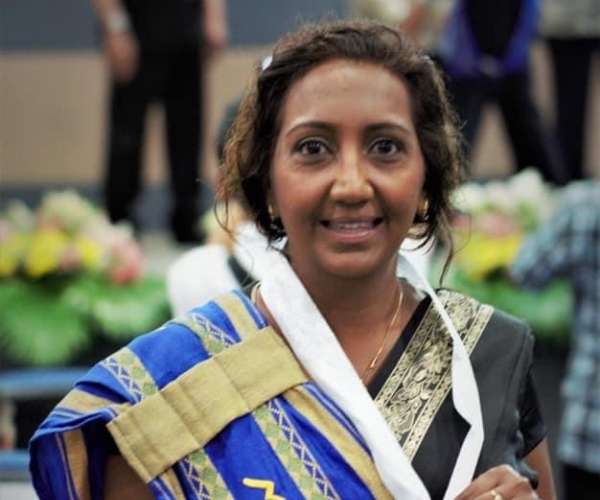 AS A FEMALE WHO STARTED TO RAISE A VOICE AGAINST THIS ISSUE, HOW EASY OR DIFFICULT HAS YOUR JOURNEY BEEN THUS FAR?
Most activists are born out of adversity they experienced themselves. True activism is not for the faint-hearted. I have experienced gross verbal abuse almost on a weekly basis, not simply for my activism but also for being a woman with a sensible voice. No matter how familiar the abuse is, I would be lying if I said it does not drain your soul. It is extremely frustrating to encounter the lethargy and the bureaucratic lunacy but I persevere with sheer guts. It can become a very isolated and lonely journey but I found people with pure gems of hearts in Gayan, Achala, Shakkya, Tikiri and Shanthi to partner with me and share the glory.
I am incredibly proud to announce two achievements: one very personal achievement of my daughter being the young citizen of Sri Lanka who has successfully appealed to the UNHRC against the Government of Sri Lanka for failure to protect its children. This is a historic landmark victory in progress. The other is the more professional achievement of Stop Child Cruelty Trust registered with the Office of the United Nations High Commissioner for Human Rights (OHCHR) and is a key stakeholder of the periodic review team of the United Nations Committee of the Rights of the Child (UNCRC). We believe we are the only Civil Society Organization (CSO) to achieve this just last week.
I cannot think of a more fitting reason to celebrate International Children's Day - can you?
MORE INCIDENTS ARE BEING REPORTED WHILE A MAJORITY GOES UNREPORTED. ONE OF THE REASONS IS THAT VICTIMS FEEL THEY WILL BE EMBARRASSED OR RETRAUMATISED WHEN TALKING ABOUT THEIR EXPERIENCES. HOW COULD THESE SERVICES BE MADE MORE VICTIM-FRIENDLY?
Several things need to be put in place. Some of them include ;
TRANSPARENT COMPLAINTS MECHANISM IN ALL INSTITUTIONS WHERE CHILDREN ARE INVOLVED, FOR EXAMPLES IN SCHOOLS, SPORTS CLUBS, ETC
EDUCATION AND TRAINING OF ALL PRINCIPALS AND LAW ENFORCEMENT OFFICERS
NATIONAL CHILD PROTECTION AUTHORITY (NCPA) WAS ESTABLISHED BY A POWERFUL ACT NO. 50 OF 1998. IT MUST ACT WITH AUTHORITY TO EXPEDITE THE NATIONAL CHILD PROTECTION POLICY, WHICH RECEIVED CABINET APPROVAL IN 2019 URGENTLY WITHOUT CONFORMING TO THE SUBSCRIBED FIVE YEAR PLAN
EXPEDITE THE PROCESSING OF CASES BY AG'S DEPARTMENT WITH DEDICATED CHILD-FRIENDLY COURTS WHERE CHILDREN CAN GIVE EVIDENCE VIA VIDEO RECORDING
REGISTRATION OF CHILD ABUSERS WITH CONFIDENTIAL MONITORING AND REHABILITATION SYSTEM
IMPROVED CHILD PSYCHOLOGY AND FAMILY THERAPY SERVICES
WHAT IS THE MOST SATISFYING PART ABOUT BEING AN ACTIVIST?
The light bulb moment when an individual realises that they can discipline a child without mental or physical punishment is hugely overwhelming but the grateful smile of a helpless mother who obtains some mental relief is the highlight of my activism. I like to challenge the myths that people hold for generations. I thrive on training, educating and raising awareness.
I occasionally wonder if what I do may harm my children as accused by some, but I know my activism has rubbed off on my children too. They are empathetic and bold warriors against injustice. To see the young generation blossoming into caring global citizens gives me the peaceful strength to pursue my objectives.
FUTURE ASPIRATIONS?
SCC re-energized the Pentagon proposal with President Gotabaya Rajapakse on September 30, 2020. We hope to alleviate the National Child Protection Crisis by working in partnership with the Government and being an independent voice at the UNCRC to preserve and promote the rights of all children of Mother Lanka.
A single Government or single organization or single individual cannot protect our children; it is the collective social responsibility of each citizen to ensure the welfare of not just your child but all children. If you look away you are a contributor to a crime and you are just as guilty as the abuser. "Your life begins to end the day you become silent about the things that matter" - Dr Martin Luther King