With a clutch of professional qualifications including a Masters in International Finance Law (University College London), LLB (University of Colombo), Attorney At Law (Sri Lanka) and CIMA, Shanika Amarasekara currently works as General Counsel at the British Business Bank while also serving as a Non-Executive Director at Queen Elizabeth II Olympic Park and London Stadium. Combining her legal and financial knowledge, Shanika has contributed a yeoman service to business, finance and commerce in the UK. Her work was recognized when she was recently awarded an MBE (Member of the Order of the British Empire) in the Queen's Birthday Honours List.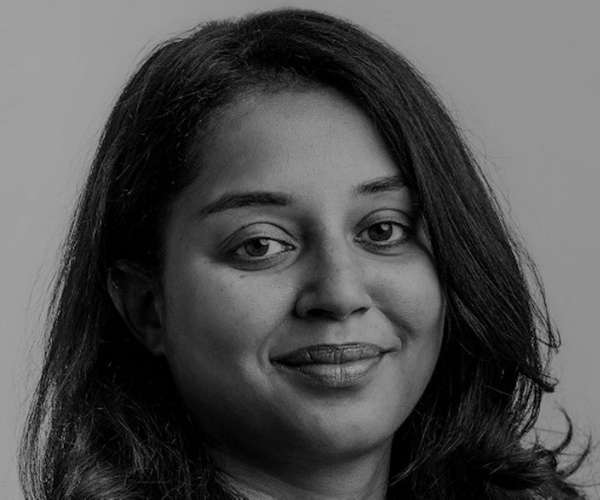 WHAT PIQUED YOUR INTEREST IN LAW, BUSINESS AND BANKING?
My mother is a lawyer and her father was a lawyer so there's a tradition of becoming lawyers in the family. In addition to this, I've always been interested in issues which affect society and justice and so it was an easy choice to study Law. I'm also very interested in people and trying to understand what is necessary for people to be able to work together collaboratively and effectively and this is why I find business and entrepreneurship interesting. Financing is one of the main things which help businesses to succeed, so banking was an obvious area for me to work in when I first started out in my career.
WAS THIS A CAREER OPTION YOU CONSIDERED WHILE STILL AT SCHOOL?
Not necessarily. When I was at school I wasn't sure what I wanted to do. I was interested and curious in most things so it was hard to choose one thing to focus on. Law felt like a good grounding for lots of different things I was interested in and that's why I chose to study Law.
WHAT DOES YOUR WORK AS A GENERAL COUNSEL INVOLVE?
I joined the British Business Bank in 2014 when it was first being set up as the first General Counsel at the bank so I've had the chance to mould the role to play to my strengths. Prior to this, I hadn't been working as a lawyer for around 12 years and I was keen that the role didn't become the traditional role of a lawyer just advising people and actually taking accountability or responsibility for decision making. I've been fortunate in being given the leeway to mould my role and in the last 6 years I've probably had 6 different job descriptions based on what the needs were on me. This has included making investment decisions on behalf of the bank, providing leadership across the organization while also managing a team which works on legal matters, risk management, governance, internal audit etc.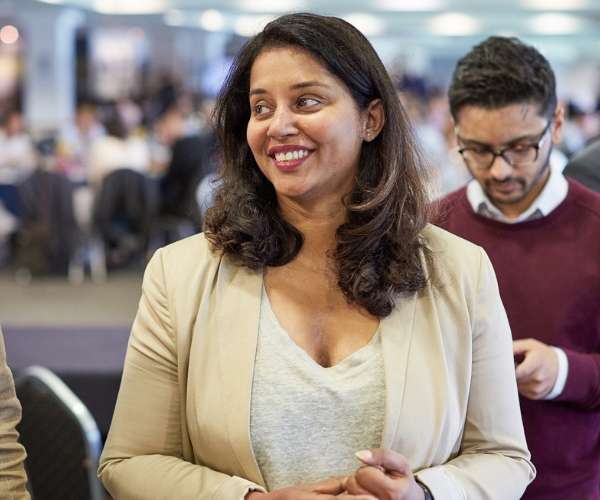 IN AN AFP ARTICLE IN JUNE 2020 YOU SUGGEST "BEING FEMALE MADE IT EVEN HARDER TO PROGRESS IN BUSINESS" WHY DO YOU THINK SO?
When I first started out working in Finance and in Law I often found myself the only woman in the room. Most decision-makers in the finance world tended to be men and the expectation of how you should operate in the working world is heavily influenced by men. I've had plenty of instances of being talked over by men in the room, my ideas being attributed to others and even now if I walk into a room with a junior male member of my team I can see that the assumption is that he must be in charge.
HOW HAVE YOU OVERCOME THESE OBSTACLES?
I don't think I saw these as obstacles when I started out, it was just what life was like. It's taken time to appreciate that the world isn't a level playing field and that we all need to accept that and work towards making things change. But to change it you have to start from a position of positivity and you also have to be prepared to help others along the path and try and make it easier and more accessible for other women who follow.
APART FROM BEING A FEMALE YOU ARE ALSO A PERSON OF COLOUR. DID THIS EVER HINDER YOUR PROGRESSION?
Yes. The intersectionality of these two minority characteristics has provided challenges. It's not just these though – it's important that diversity of all sorts are embraced and recognized as part of society. The goal is to build a more inclusive society because it means we will all be able to progress further as a society. It does mean though that if you come from a position of privilege you need to understand what that means and try and help those who don't benefit from the same privilege.
WHAT CAN COUNTRIES LIKE SRI LANKA TAKE FROM FUTURE FUND, ESPECIALLY WITH BUSINESSES FACING A CRUNCH DURING COVID-19?
Successful businesses need to be agile and able to respond to economic shocks. However, we're facing unprecedented levels of disruption to businesses on a global level. In the UK the government has recognised that it can't save every business but it has recognised that it did need to intervene at scale and the future fund was a measure to support businesses which have the potential to be the successes of the future and are the innovative businesses of the future. From a Sri Lankan perspective, it may not be possible to replicate the future fund model but it is necessary to look at what the future success stories could be and which sectors to target and build support for those businesses to survive the economic crunch that we're currently going through.
YOU ALSO SERVE AS THE NON-EXECUTIVE DIRECTOR OF THE QUEEN ELIZABETH OLYMPIC PARK AS WELL AS THE LONDON STADIUM. WHAT WORK DOES THAT ENTAIL?
I agreed to sit on these boards because I was so taken up with the whole London Olympics in 2012 and how wonderful the experience was. The area where the Olympic Park is situated is one of the poorest parts of London and it sits adjacent to where the most amount of wealth is managed and I wanted to contribute towards the work that is happening at the Olympic Park as part of the legacy of the Olympics to try and bridge the gap and create an opportunity for the poorer parts of London through this regeneration. My work as a board member involves decisions around building infrastructure and housing in and around the park, commercialising the venues, working with the local authorities and to create more opportunities for local residents.
DESCRIBE A TYPICAL WORKING DAY FOR YOU?
There really isn't such a thing as a typical day for me and lockdown means it's even harder to say what a typical day looks like.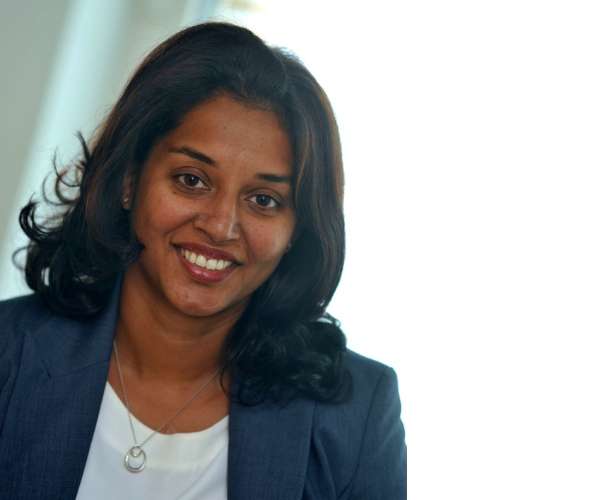 YOU WERE RECENTLY AWARDED AN MBE FOR SERVICES TO BUSINESS AND THE ECONOMY. WHAT WAS YOUR REACTION WHEN YOU RECEIVED THIS NEWS?
I was deeply humbled and honoured when I learnt about it. I also wondered what on earth I should wear to the palace for the ceremony!
HOW DO YOU BALANCE YOUR PERSONAL AND PROFESSIONAL LIFE?
I know how important it is to have a balance in life and while it may sometimes feel like it's not possible I try hard to keep that balance. I take regular holidays and breaks to re-prioritise and regain perspective in life. I've learnt that it's important to have boundaries and that you have to learn to say no too.
WHO ARE YOU INSPIRED BY?
All the mentors and sponsors who have supported me throughout my life.
WHAT ADVICE WOULD YOU GIVE TO YOUNG PEOPLE IN SRI LANKA LOOKING TO EMBARK ON A CAREER IN LAW, BUSINESS AND BANKING?
Seek out mentors and sponsors in life. Be self-aware and know what your strengths and weaknesses are. Also, play to your strengths but make sure your weaknesses are above the bar and don't let you down. Always be curious about things around you and question things. Learn that it's OK to fail and build resilience. There are many things to be learnt from failures that are going to be more useful for you in the future. Above all stay positive and don't let your inner critic or the negative voices dictate your life.
Images sourced from the internet