"Always forward. Never back". A mantra that has helped Hiruni Wijayaratne amass numerous notable accolades, helping her make a name not only for herself, but also for her motherland. Wijayaratne has been making waves in long distance running, recently bagging 2nd place at the Dusseldorf Marathon, and setting a new national record clocking a time of 2:34:10. Consequently, Wijayaratne qualified for the 2019 IAAF World Athletic Championship to be held in Doha and is also the first Sri Lankan athlete to earn a place in the competition.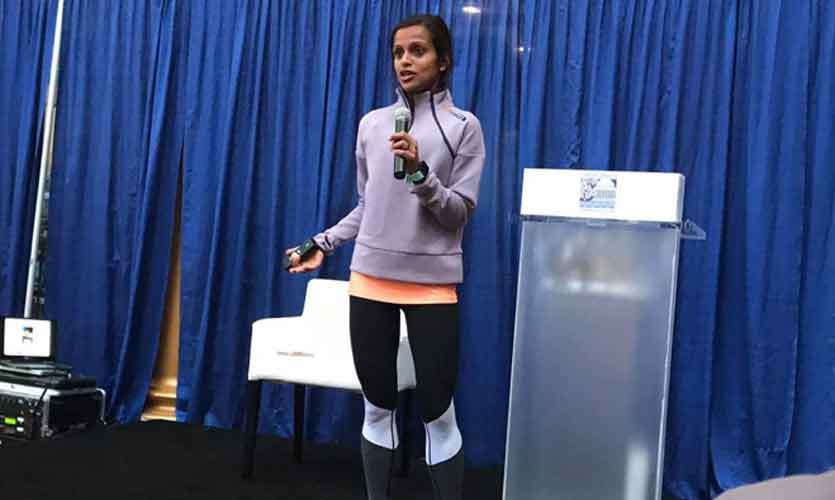 Currently domiciled in the United States, Wijeyaratne grew up in Kirulapone, Sri Lanka, where she "attended St. Bridget's Convent, the same school my mother was a Montessori teacher for many years". An active child growing up, Wijayaratne claims that she always focused on her studies, but ultimately had a natural affinity for sport.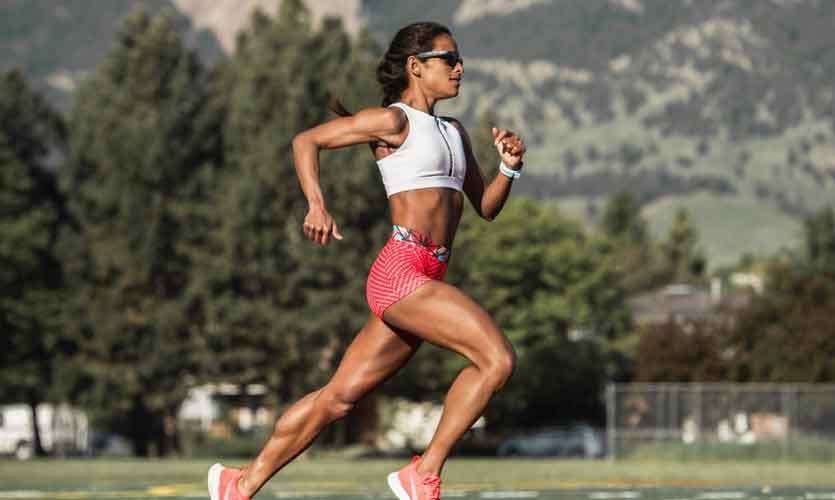 "As a child, I had two dreams" Wijayaratne responds, when asked if competing in marathons was always on her radar, adding "quite childlike if I may share. First I wanted to go to the Olympics. Then I wanted to be a modern-day female president". Her considerable perseverance though means she may very well be on her way to achieving her first dream. Among her numerous accolades garnered over the years, Wijayaratne won the Eugene marathon and Phoenix Half Marathon in the US, placed second in the Dusseldorf Marathon and the Indianapolis Monumental Marathon in the US, Seventh in the Gold Label Houston Marathon, and 10th place at the 2018 Commonwealth Games Marathon – Top Asian Finisher.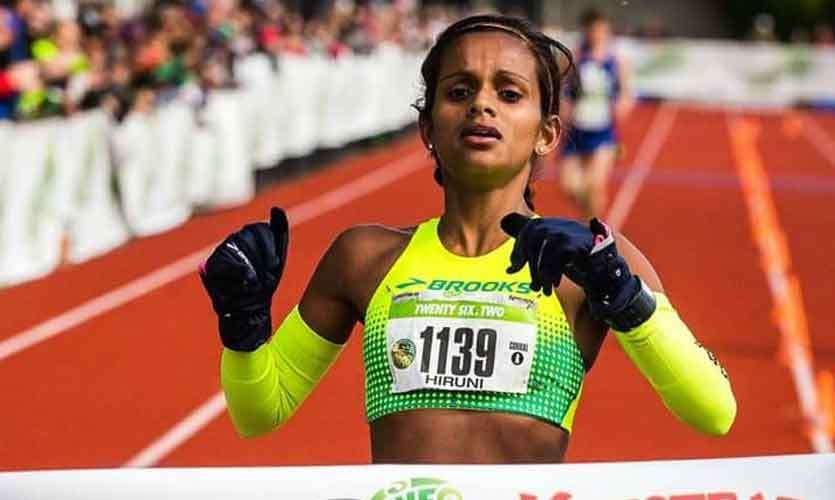 Of these wins, the Dusseldorf Marathon, Wijayaratne claims, remains the most memorable. "The Dusseldorf Marathon was one week after the Easter Sunday bombings in Sri Lanka. When I woke up to the news I was shaken. I could not believe that people could terrorise places of worship and gatherings like this. With a heavy heart I promised myself to remember my country when I was in pain during the marathon race. And to push harder so I can do something special to give a small glimmer of joy to my people".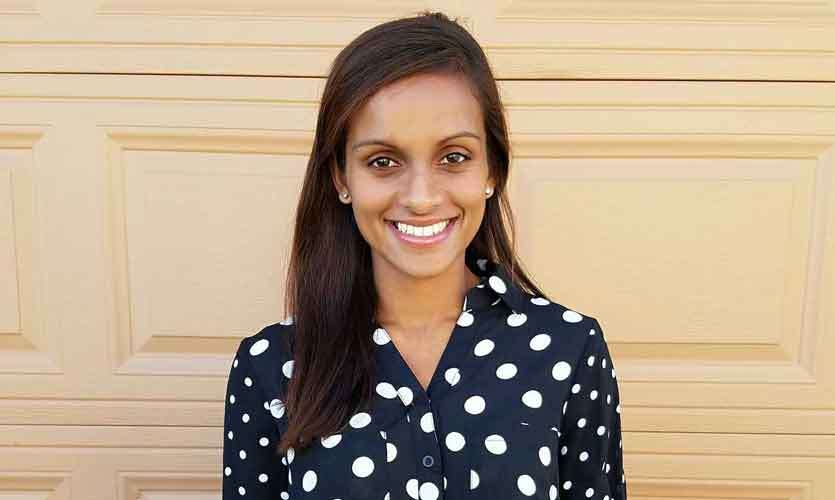 For the country's leading marathoner, the journey to success was not an easy one. "The reason I ran my first marathon was because I was not competitive enough to be noticed by Sri Lankan sports in shorter events. All through my days at the University and even younger, I dreamed of the day I can wear the Sri Lankan flag on my chest, proudly. However, my times in the 1500M, 3000M, 5000M were not good enough. So I told myself, I will train hard and run the hardest endurance event – the marathon. My first marathon broke the old Sri Lankan national record. That was enough to gain some attention!".
Marathons are not simply fun and games, often testing the marathoner's resolve. Wijayaratne is no stranger to such circumstances. "There was a moment before the 2017 World Championship Marathon that truly tested my mental and physical commitment" she recalls. "Many people don't know the situation as it was complicated. In summary, the International Athletics Governing body (IAAF) was not allowing me to compete for Sri Lanka though I was born, raised in SL and had the automatic qualification to go to the World Championship. It took so many hours, phone calls, a private meeting with the President of the IAAF to finally grant me permission on the very last day. During this time, I was super stressed and did not even have the motivation to keep up on training as I was unsure of the final decision". Despite the many trials and tribulations, taking part in marathons brings Wijaratane considerable joy. "I love what I do and that I get to share my success with my countrymen and women. I love pushing myself to my limits and beyond. I am grateful for the people and places I've seen due to my running journey", she notes, adding that the "worst thing is the daily grind. The early morning, training is terrible weather (the place I live has horrible winters). But I try my best to enjoy the small moments". The moments, though, and not small. In fact, Wijayaratne has broken the Sri Lankan National Record in the marathon (3 times now) and holds the title of South Asia's fastest female marathoner; her proudest achievements.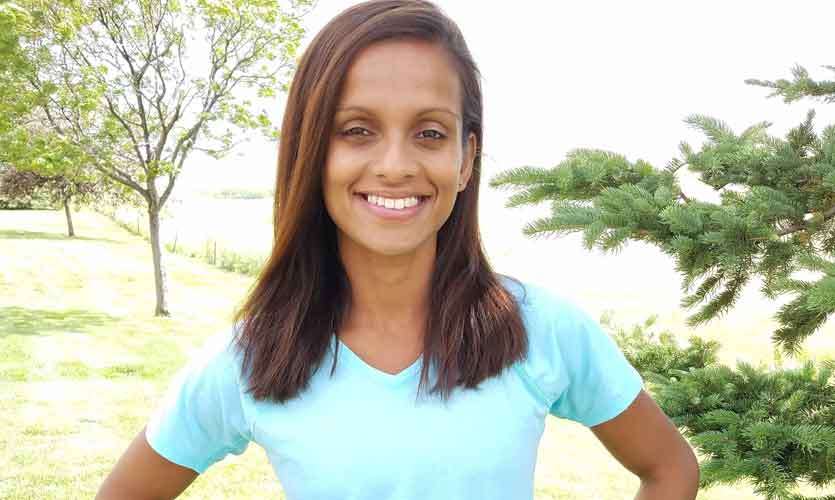 Wijayaratne takes part in marathons while balancing it with her work life. What's a day like in her life? "I work a demanding job for a technology company in the US. Usually at 6am I will wake up and have a meeting. The engineers we work with are on IST in India. Then around 7:30am I will do my first training session. Usually I run 15-25km in the morning. After the training, I'll work. Most days I have meetings, calls, I make reports, presentations, answer customer inquiries until 6PM. Then I will do my second training session. The night session is 6-10km. Then I'll eat and go to sleep".
Wijaratane has her sights set on bigger things, and considering her recent successes, she is more than entitled to dreaming big! "I see myself as an Olympian, with some fast times and medals to my name and be a successful businesswoman with a flourishing career. I also dream to one day (maybe in 10 years) create a "Foundation For Girls" in Sri Lanka. A charitable organisation that teaches girls to push their abilities in sports and other creative outlets, provide resources and knowledge for empowerment. My vision is that there will be leaders in our society that act as mentors and teach classes and work side by side with these girls to share experiences that lifted them to success, in hopes that the younger generation can also do the same if not better".