At the young age of 10 years Sandali Kumarasinghe, a product of Anula Vidyalaya, Nugegoda has always dreamed and questioned on the stars, moon, aliens and planets. Hence, she developed her interest to be an Astronaut.. Now at 19 years of age, Sandali is paving her way to make this dream into reality as she was fortunate to be selected for a scholarship at Space Camp aka Advanced Space Academy in USA. Life got in touch with Sandali to learn more on her experience and her future goals.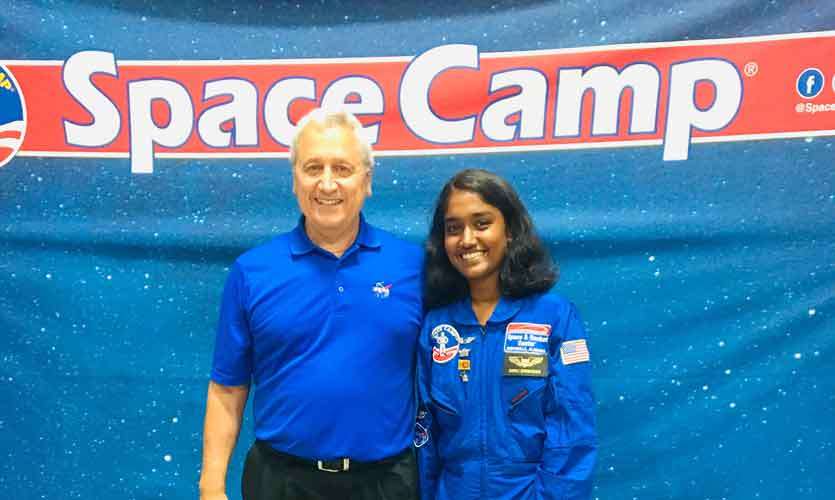 What inspired you to be an astronaut?
I was always interested in Science and experimenting with things. I had no idea what astronomy and space science were. I just knew about rockets, stars, aliens and specifically the place where 'nerds' worked for "NASA"! When I was in grade 5, I made a model of a telescope using PVC tubes and lenses from magnifying glasses, although that attempt wasn't quite successful, in grade 6 I managed to join our school's Astronomical Society. That is where I started to understand the science behind my curiosity. At the beginning I studied using books and the internet but then I met people with thorough knowledge in astronomy who helped me on this journey. I also remember, my dad gifted me a telescope on my 13th birthday which further increased my passion.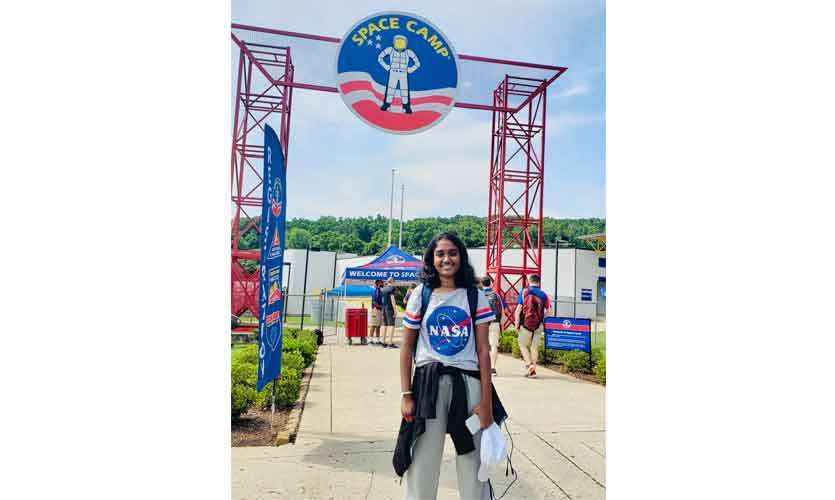 Being an introvert since I was very young, I initially wanted to become an Astrophysicist due to my anxiety of been around people, but after my experience at Space Camp it really inspired me to go to space one day and changed my goal to be an Astronaut.
I had this dream to represent Sri Lanka at any international platform before completing school therefore I kept looking for opportunities. My first attempt was representing Sri Lanka at an International Astronomy and Astrophysics Olympiad but I came off with a Bronze. However, when I got to know about the Space Camp scholarship, I knew that this is the only opportunity to do something before completing school. Space Camp was a training programme for students who are aspiring to become astronauts, which I never dreamt of becoming because I was an introvert and also scared of heights and water. That is when I questioned myself about how long I was going to be in my comfort zone. How long was I going to hide away and prevent myself reaching the stuff that I'm passionate about? I then made up my mind that I should reach my dreams.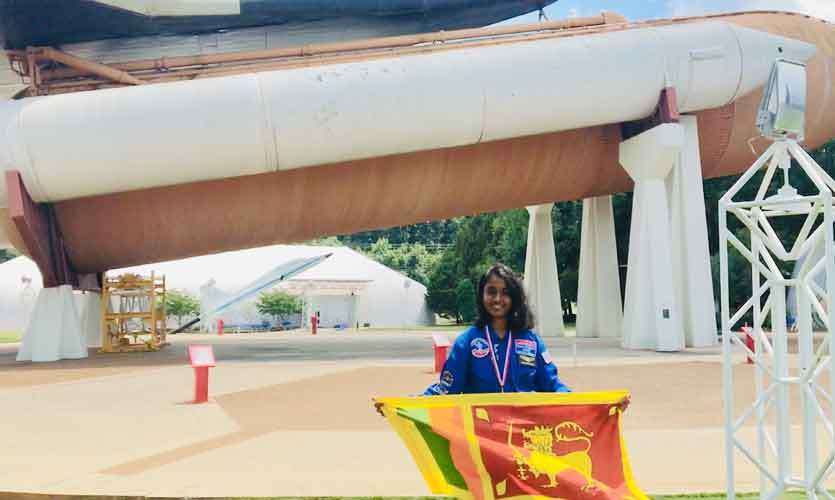 What did your parents and teachers think about your future goal?
At first my parents were not very supportive with my career choice, mainly because they thought it'll be risky. It was my grandma who helped me out most of the time. Nevertheless, my science teachers and teachers from the Astronomical Society were supportive from the beginning as they knew I wanted to do something different than the rest.

In what ways did they help you get to where you are now?
They motivated and supported me in my bad times. They introduced me to professionals who can help.
What are you doing in terms of higher studies?
I did my A Level exams this year in the Physical Science stream. I'm planning to do Space sciences for my higher studies.

Tell us about your experience to space camp? How did it start?
Well I got to know about it through my friend who is residing in the USA. Since Space Camp was not entirely affordable, I applied for a scholarship in November 2018. Being a young girl I knew it was difficult to get permission to attend such a programme far away from home so I didn't inform my family until I was selected for the scholarship. I was over the moon when I got the acceptance letter and I'm deeply thankful to Hon. President Maithripala Sirisena who funded for my airfare taking my achievement in to consideration.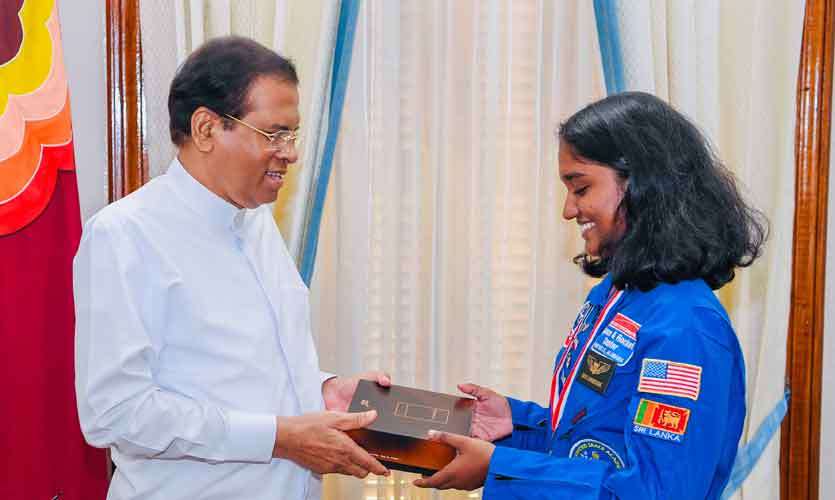 The Advanced Space Academy: Space Camp is located at the US Space & Rocket Center in Huntsville, Alabama in United States. This was a 6-day programme where I was trained like an actual astronaut! During the Advanced Space Academy: Space Camp we were living as if we were in ISS (International Space Station). We were given several missions, simulators, engineering challenges, lectures, and many other fun activities.
The missions included low earth orbit mission where I did an EVA (extra-vehicular activity) as a mission specialist, 3 hour extended duration mission (EDM) where I was the CMO (chief medical officer) and EECOM (Emergency Environmental and Consumables Operations Manager) who monitors environmental systems onboard the Orbiter including cabin pressure, temperature and take care of Emergency situations. Chief Medical Officer (CMO) is the person who responsible for the health and safety of crew members, manages medical anomalies as well. Orion mission: where I was the Flight Activities Officer (FAO) who was responsible for providing guidance, navigation and control.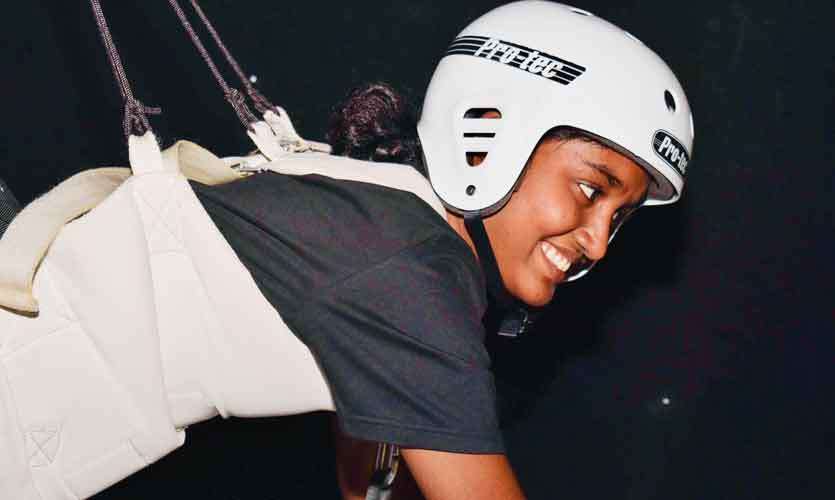 The simulators were Multi-axis trainer and 1/6th Gravity chair. I got to visit the Visitor centre for NASA Marshal Flight Center which is the US Space and Rocket Center where so many things related to Apollo, Gemini and Mercury missions as well as their future projects were on display.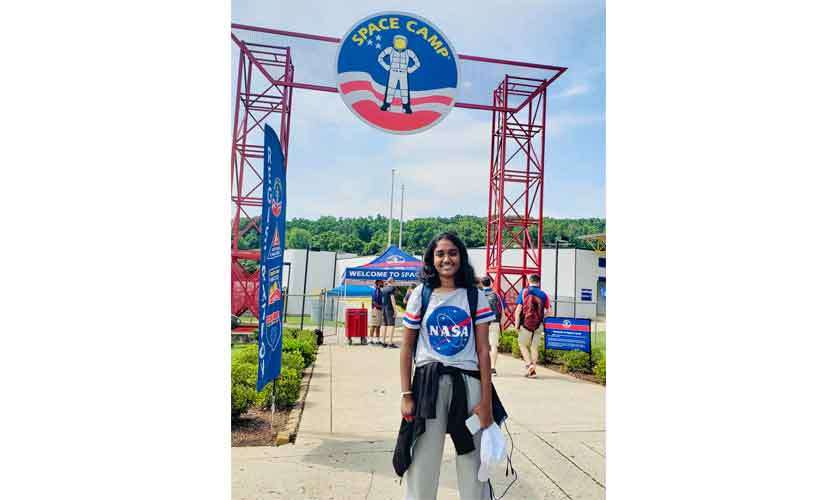 Among the engineering challenges we had to Construct a rocket, design a Space suit and a thermal protection challenge, which I gladly took part in.
Other than these fun activities, there were several lectures on Space Law, Gravitational Waves, Career guidance etc. and some Space camp leadership activities.
Were you able to make any noteworthy connections there?
I got to meet representatives from the University of Huntsville, Alabama and they provided college credit for those who graduate from Advanced Space Academy.
I also met a real NASA Astronaut Larry de Lucas who was the first civilian NASA scientist-astronaut, NASA Chief Scientist for International Space Station, member of the crew of Space Shuttle Columbia for STS-50;Payload Specialist on the 1992 U. S. Microgravity Laboratory. He worked aboard the Columbia conducting 720 experiments for two weeks (the longest Shuttle mission to that date), travelling over 5.7 million miles in 221 orbits.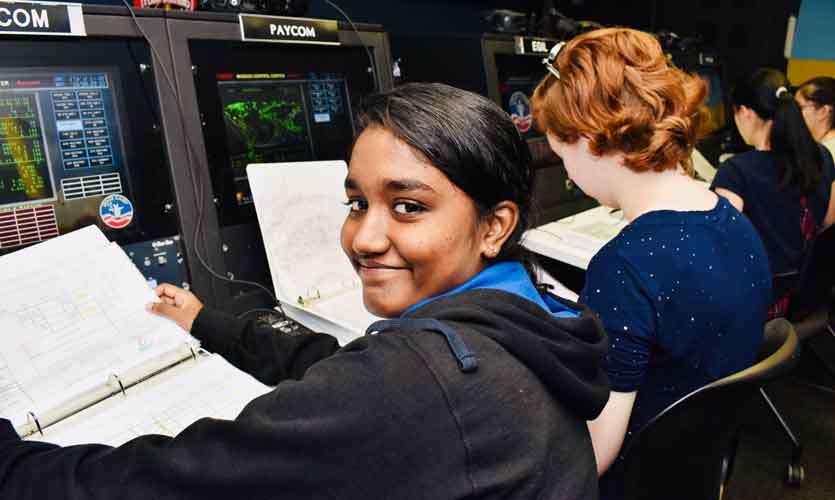 Are there any activities that you need to be thorough in to be an astronaut?
Rather than the professional qualifications, special trainings like that of PoSSUM academy, Advanced Space Academy will help. Also activities like diving help. Learning languages like Russian will be great because many of the Astronauts who work for ISS are Russian and it is a sort of a ritual to communicate with other nationalities in their language. Public speaking, solving problems and good health both in mentally and physically is important because space is risky; and astronauts may come across problems in space and they need to solve them on their own.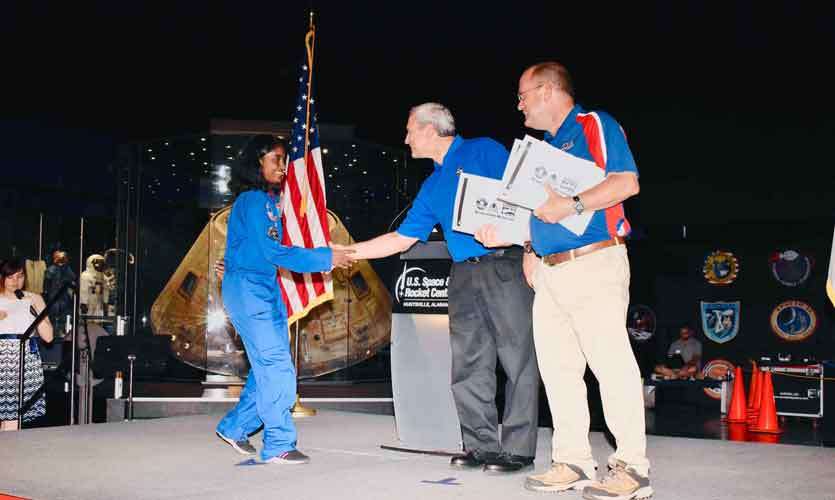 What do you do for leisure?
I play the guitar, read books on space and watch horror and scifi movies.

What's next in line for you to achieve your goal?
My next goal is getting selected to a University to study Space Sciences. After that to start working at a Space related company/observatory like NASA and to do something for the betterment of humanity.