Freelance Designer and Illustrator Tahira Rifath was once an aspiring coconut plucker. "I was so fascinated at the way these men would climb all the way up to a tree without any support and just pluck coconuts. I thought that was pretty badass. Then I wanted to go work in the zoo. When I got a little older, I wanted to be a vet and then work for NASA. Ironically, as much as I loved drawing, I never considered being an artist as a profession during my childhood years". In fact, Rifath faced many obstacles that emerged due to her love of drawing including being banned from drawing again. "One time, during an exam I accidentally got carried away with a doodle and ended up failing that subject, I wasn't allowed to doodle or draw in school or at home ever again, it was apparently seen as a big 'distraction' to my studies".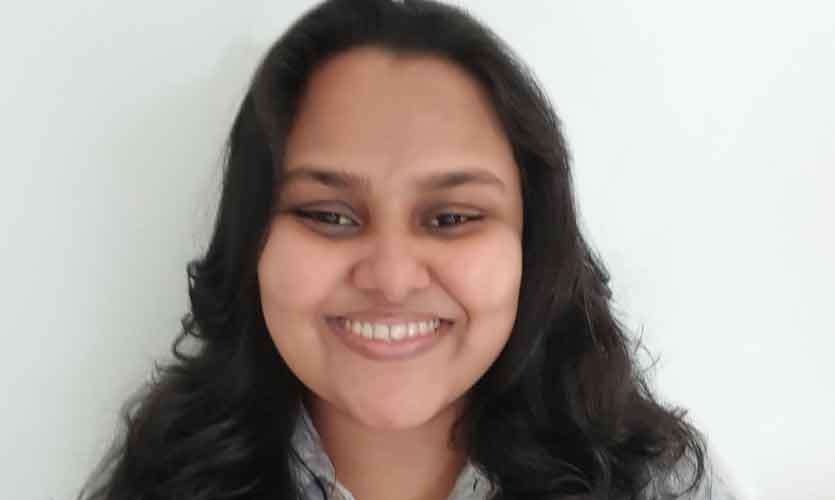 Having discounted any ideas of pursuing a career based on her love of drawing, Rifath dabbled in a host of careers that didn't spark joy, flitting from one job to another. "I initially, pursued a career in computer science and engineering," she reminisced, adding that she "dabbled a little bit in advertising and jumped into the mental health sector. So I started to draw again only when I was working in advertising. One of the first things that I drew was a character for a Colgate advertisement. I wasn't a fan of advertising, the environment or the scope of work they did, so I quit". Having grappled with mental issues herself, Rifath surmised that she would be well placed to help people since she understood what they were going through. While RIfath eventually realised that this field wasn't for her, it was here, as fate would have it, that she got a little nudge that led her toward her true calling. "While I was interning at this organization called Samutthana, I also did some design work for them" Rifath recalled. "My boss used to say that I'm in the wrong field of work and that I should consider giving design a try. So yeah, I am grateful to her, she gave me the push and then I started to do my research into a possible career in design".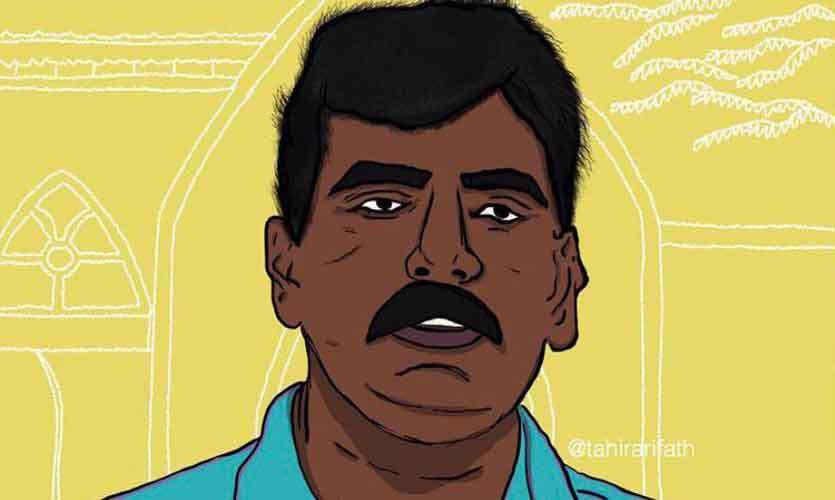 Since I was fortunate enough to work in so many other fields before jumping into design, I made a lot of connections, who now have become my clients. There's a lot of freedom to explore and experiment when you're a freelancer as opposed to working under someone at a studio or an agency. You get to collaborate with people from different fields and do a lot of fun work, there's no limit to your creativity and it's great!"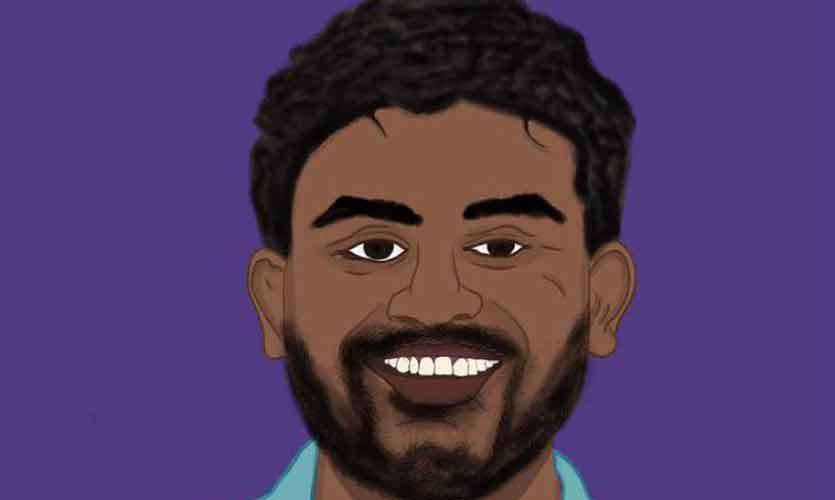 Rifath describes herself as "a big giant introvert who gets bored very easily" with the attention span of a three year old. This in turn, she explains, "seems to work to my advantage when generating ideas and stuff like that". She's also hugely inspired by Salvador Dali, Banksy and Damien Hirst. "I love how fearless, uncomfortable and weird their work is. As for Sri Lankans who are doing incredible work, Isuri Dayaratne, Natalie Soysa and Asha de Vos continue to inspire me in their own way every day".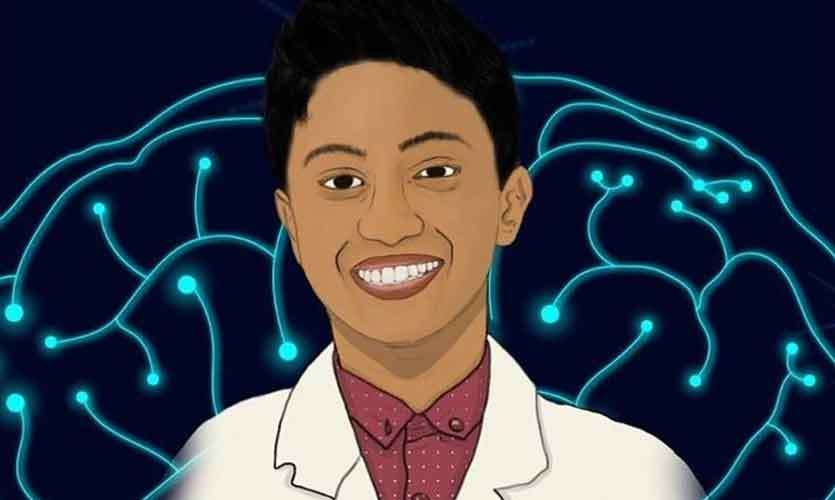 "I've been drawing for the longest time, ever since I can remember" Rifath introspects. "I would get lost drawing; it was an outlet to get away from all the seriousness of the world". But while it served as an outlet for escaping the daily travails of life, it also kept her grounded, and for Rifath, the work she does is more than just nurturing her passion. "I believe in the power of art and design and its ability to transform lives and make changes in the world.
Accordingly, I try my best to create a positive impact through my work, to educate people and ultimately open the doors to conversation and change". Walking the talk, Rifath runs a Non Profit Organisation called Iridescence which "originally started off as an organisation that teaches art and design to the less fortunate and marginalised kids in Sri Lanka. But now we changed things up a little this year, and it now runs as a NPO that uses art and design to drive change. We focus on three key areas – education, mental health and social equity".
In the wake of the recent Easter Attacks, it certainly didn't come across as a surprise when Rifath channelled her talents to fuel a movement, giving a face to the victims. Her efforts resonated with the masses. "One of the main reasons that I started to illustrate was because I felt like the victims were getting buried under all the noise that was going on. They became just a number and everyone was so focused on finding out who was behind the attacks and then blaming them for it, we forgot about the lives that were lost. These people all lived full lives, full of dreams and aspirations, just like you and I. If we had lost someone close to us, we'd be absolutely shattered. But to many, they were reduced to a number. So I wanted to tell everyone who they were, what they did so that we could understand the gravity of the lives that were lost. Having a story and a face also means that it becomes easier for people to pray for these victims, send good vibes, or even to help them. As you draw, you get to know these people, and it breaks your heart that they are no more. I think that weight is what drives me to see this project all the way through. I don't want the last image that their loved ones see to be the image of them in a casket. We always want to remember our loved ones for who they were and the good they did, not as a number".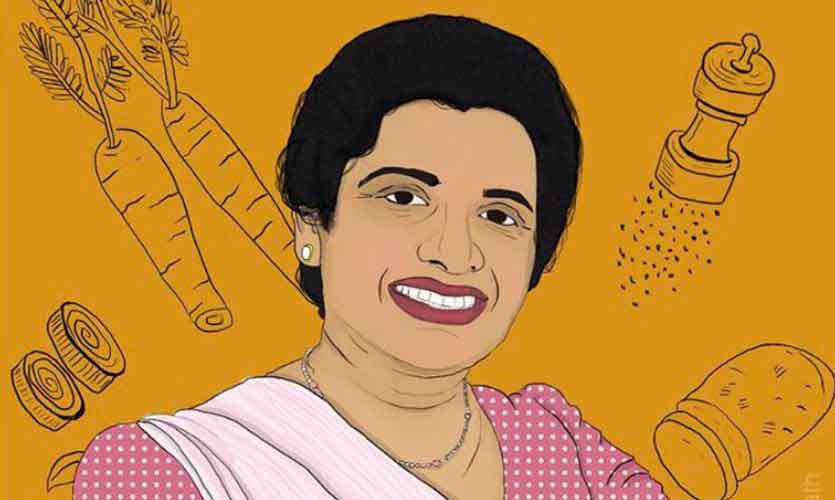 Having discovered her niche and found purpose in what she does, Rifath is pensive when asked what she thinks her greatest achievement is. "I still haven't figured out what my definition of success or achievement is. I know that it's definitely not a list of acquisitions or awards or a bunch of academic qualifications. But what I am proudest is the fact that I have finally fought my way into doing what I absolutely loved as a child, turned it into a source of income and also use it to help people and create an impact".