Fifteen years ago, when Rajitha Jayasuriya walked into MAS Holdings as its first ever Legal Analyst, she was asked to carve out a job role that best suited both her capabilities and the company's demanding legal requirements. As Group Legal Director at MAS today, she has successfully mastered this dynamic, ever-evolving strategic role to drive policy and good governance across the entire group of companies. She leads the overall legal function at MAS and supports the business in its corporate law, cross border mergers & acquisitions, banking & finance, intellectual property law, intellectual property asset management, intellectual property and innovation investments & acquisitions.
A proud product of Bishop's College, Rajitha read for her Master's in Corporate and Commercial Law and discovered her niche at MAS, and has been appreciated for her pioneering work at the organisation on various platforms. She was recently named one of the Achievers on Echelon's New Establishment 100 that celebrates the most successful new leaders in Sri Lanka.
Gracing this month's [email protected] cover is Rajitha herself who spoke about the start of her exciting career, the journey she has come thus far, and how she transformed a conventional legal role into an inspiring profession.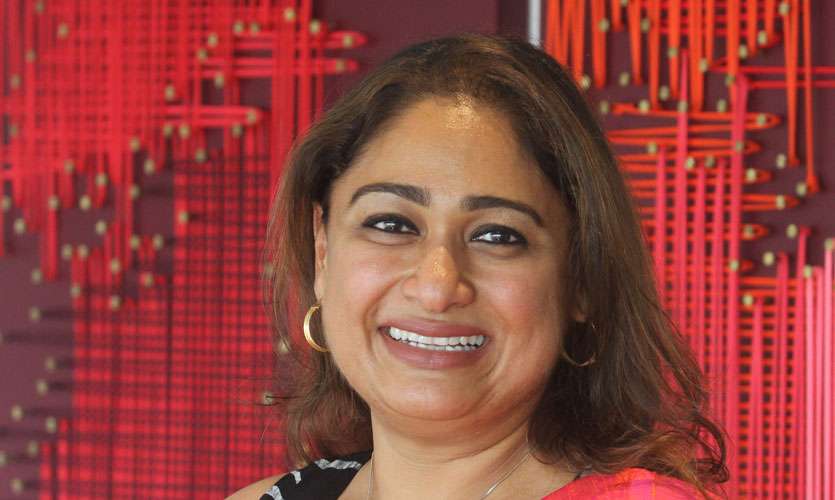 Q: What inspired you to take up the legal profession?
A: Law and order has influenced me greatly since my childhood – my father was a senior DIG of Police back then and as a family we were continuously exposed to what his job role entailed. My mother introduced me to Perry Mason and a few other equally fascinating books while I was growing up, and you could say I was more interested in Criminal Law if at all, and not its corporate counterpart. I went to Law College eventually and it was after I took oaths that I understood the stark difference between the fictional version of the legal system and the actual one. Justice in slow motion wasn't my cup of tea, and while trying to figure out a future direction I convinced my parents to send me to Australia to read for my Masters.
I returned to Sri Lanka 18 months later with a Masters in Commercial& Corporate Law and an understanding of what I wanted to do. My first position was at the Ceylinco Group of Companies as one of their in-house Legal Counsels. After three years at Ceylinco, I was recruited by MAS Holdings as the company's first Legal Analyst In 2004. This was an exciting opportunity for me because MAS has always been one of Sri Lanka's top, most respected corporate entities, and I was put in charge of building their legal function from the bottom up with no blueprint or framework. The challenge appealed to me and enticed me to dive in head first, rather than being another cog in the wheel.
Q: How did you work around adding value to the company?
A:I joined MAS at a point in its journey when it was fast progressing and evolving into the conglomerate we are today. While the company was establishing new businesses and relationships, MAS was also detangling from existing agreements that were holding back the company's growth. My role was to navigate the company through this process but I did not want to instruct external lawyers, which was the practice at this time. Since my legal function was also new, I was reporting directly to the Head of Corporate Finance, a very driven boss who pushed me to move away from the conventional legal mindset and think more in terms from a business point of view, as part of the company. I realised my value addition was to become a business partner specialising in its legal aspect, rather than the other way around, and nurtured my job role into more than just a service function.
Everything I am today is because I was given that space by MAS to grow and become more business-oriented, and because I was made aware that they trusted my capability to handle the job role I took responsibility of.
Q: You look into corporate law, intellectual property and corporate governance. What is your role in all these areas?
A: When I began my job at MAS, I had to organically transition from coordinating with external law firms to internalising the legal function within MAS, because they simply could not move at the speed MAS was progressing. I understood the business and had a stake in it as a member of the MAS team, and I was enthused to adapt my legal function to the rapid pace of growth the company was going through.
MAS is a company that is strongly anchored to its values and I have experienced this first hand with the level of trust, integrity and mutual respect that my leadership and other business shareholders have shown me. They accepted the decisions I was making, the change I was bringing and the team I was building. Although they didn't hear what they always wanted to hear they knew it was coming from a good place. The MAS corporate law function was born.
The company still continued in making numerous acquisitions and dispositions, and we were growing across borders. With that came the need to have good governance. The MAS leadership once again trusted me because they wanted to ensure that we were doing everything meticulously from a legal and a governance point of view. At the point we started on our innovation journey as a company, my legal function had grown into a four member team, and from there it was crucial for me to create an intellectual property role. It wasn't my area of expertise, but my job role at MAS has always been one of learning and growth, and in order to give leadership to a function that is not my area of expertise, I had to reinvent myself and my knowledge in intellectual property and its legal proceedings, from patents to licensing, from technology to trade secrets. That's something I really appreciate at MAS; we are given opportunities to constantly challenge ourselves, and reinvent ourselves to be current with the business as a result of it.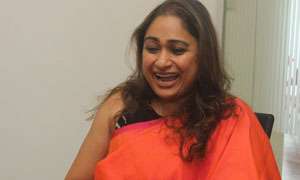 Q: How do you feel about making it to the Echelon New Establishment 100 list apart from other awards and accolades?
A: I feel so honoured and humbled and there were some amazing achievers on that list. So to be a part of that is an incredible honour.
Q: Let's talk about the challenges you faced to be who you are today.
A: Everyone faces challenges, but what makes you unique is how you react to them, and face them. Even back in school we were constantly challenged to spread our wings and do better. I drew from my own experiences to find my strength; at my alma mater Bishop's College, I participated in many sporting and leadership activities alongside my studies, and it prepared me to accept both failure and victory in stride. My self-confidence has been built in since then, and for that – I am ever grateful. At MAS, I looked at challenges as opportunities.I would wake up every day and take on a new challenge that gave me a new opportunity to progress both professionally and personally. My attitude towards my job and life in general makes it a great experience for me everyday. As a female I don't find it daunting to be around men. The men in this organisation have a deep sense of respect towards what women bring to the table and there is continued focus to empower more women to take on decision-making, strategic roles at executive level.
Q: The legal profession is largely male dominated. What's your message to other females who are interested to become lawyers?
A: You need to be passionate about anything that you do. It doesn't matter if it's male or female dominated. If you love what you do and you're passionate and committed, you can make a difference. I don't think being born a woman should be a disadvantage in life because we are all born the same, just differently composed. We need to be strong enough to overcome challenges and not succumb to them. I truly believe we have that strength and it is just social conditioning that makes people think women are weaker. Women have incredible strength because we go through everything from being mothers to caregivers, balancing work and life.
Q: The most satisfying part about your career.
A: The most satisfying part would be the day I leave MAS in a better position than when I found it. I'm saying that with great humility. I will be satisfied knowing that I committed and contributed to elevate and transform a company whose values I share and live by, every single day.
Pics by Pradeep Dilrukshana