Where

-

1st floor Liberty Arcade
Who

-

Sulakshana (will remain anonymous)
When

-

Weekdays 12PM – 7PM / Weekend 10am – 7PM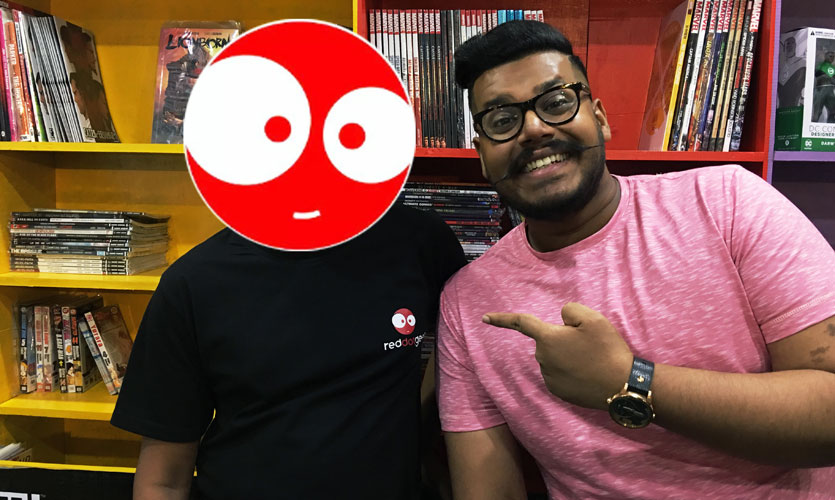 I don't think there is an age issue when it comes to enjoying some good comics, and what's great about this place is that it's all genuine and it's matched with the international pricing.
Red Dot Geek sells comic books that are ordered and shipped from overseas so you can now save space in your next travel. They specialise in comic books, graphic novels, and a few statues, but the action figure collection and toys were plenty. You can pre-order your choice. All you have to do is drop a line on their FB page . It's that simple.
It's been just two weeks since they opened their store at Liberty Arcade but seems like the news is traveling fast. But the shop looks super empty now with the demand on its rise, but every month they have new stocks filling the shelves up, so you have nothing to worry.
They have it all, from DC, Image, Marvel and the list just goes on, but what I was amazed about is that local talent too gets its place, I looked at two books done by our local talent – Specially Sachi Ediriweera – Lionborn and Thilani Samarasinha with EZTRA – ORDINARY.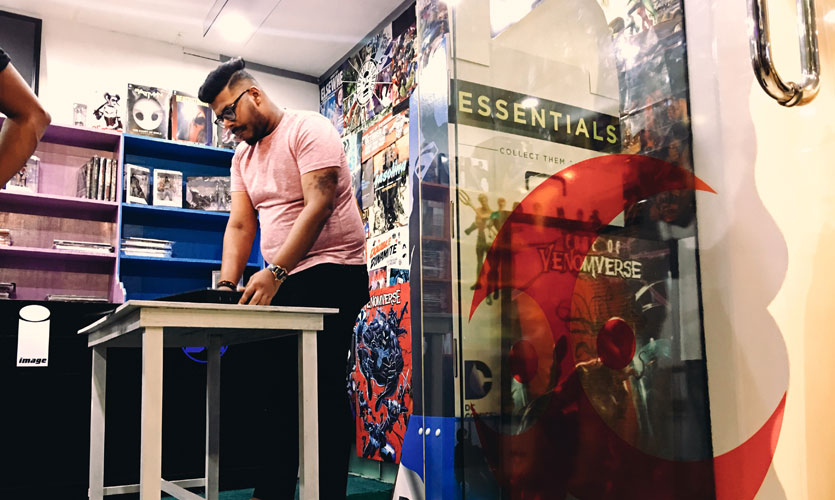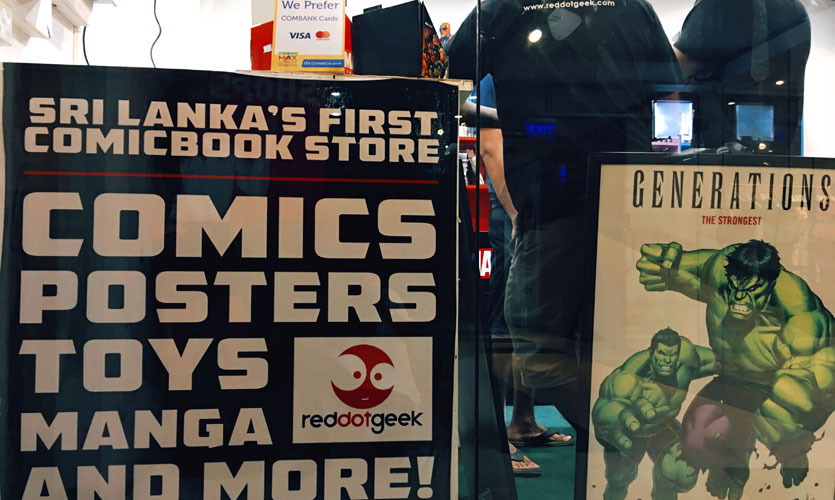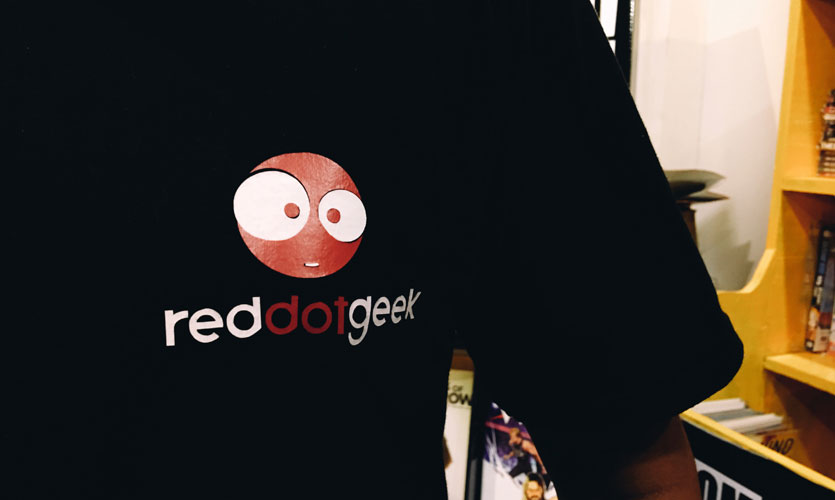 Photographs and video by – you're my favorite
Dressed by - Licc
Hair and Make up – Capello Salons
Transport Partner – PickMe
T-Shirt – Dr Slim, available at Jump