On WTF this week, we did not go anywhere as we had to do it all and keep social distancing in mind. It worked out well as I tried Blue Spoon. They have everything made fresh and delivered on the day promised. The food varies from Thai, Chinese, Indian, Italian, and our very own Sri Lankan. I have to say I'm a big fan of their sweet items. There is something so special about it, you taste good memories with every bite. I have had their donuts, it was fresh it had the crunch and the juiciness you need. The toppings and the fillings were ample but I'm telling you the custard donut has a special place in my heart. Blue Spoon was founded by its recipe creator, spoon and whisk expert, Kumi Pickering. It is currently run by her whole family, inclusive of her husband Michael, and her daughter Hannah. I did a small catch up with the family to ask them about Blue Spoon and what to expect.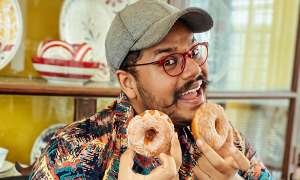 HOW DID BLUE SPOON TAKE LIFE?
We've been working in the food industry since the late 90s with our first brand, which was called 'Mr. Doughnut,' in which we introduced to the local market, the most delicious, crisp, fluffy doughnuts ever eaten. We later focused on catering food for events. Now, with curated recipes, years of experience, and a fantastic team, we are back with 'Blue Spoon,' to offer you the best homemade savouries and sweets.
2 WHAT DO YOU SPECIALISE IN?
We specialise in creating delicious food with high-end ingredients that are close to our family's heart which we hope, will be devoured and enjoyed by others alike.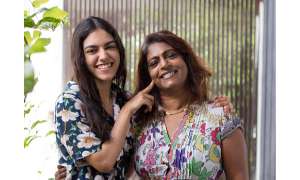 3 WHY THE NAME BLUE SPOON?
The spoon is one of the key elements of the story behind this brand. It links the founder's passion and admiration towards baking; as a child back then, she had only a few spoons and a whisk to whip up whatever she could in her home kitchen and that's how our brand name and logo was born.
4 TELL ME WHAT'S ON YOUR MENU?
For lunch, we have a range of cuisines to pick from throughout the week, as well as our traditional chocolate biscuit pudding, chunky chocolate brownies, warm apple pies and cinnamon rolls, and of course, our signature range of doughnuts.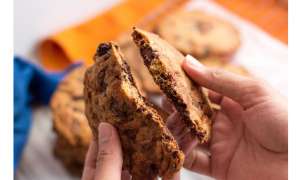 5 WHAT WOULD YOU SAY IS YOUR MOST FAVOURITE TO MAKE OFF YOUR MENU, AND WHY? Probably Thai food because we love making food which is packed with flavour!
6 WHAT'S COMING UP ON THE MENU?
Other than our current lunch specials, we have planned a larger menu for our customers (for both lunch and dinner), as well as some new sweet items being added to our dessert range, and many homemade bread options.
7 HOW HAS QUARANTINE WORKED FOR THE BRAND?
Blue Spoon was on the verge of relaunching the brand to a consumer market, quarantine helped us reach a small, select audience to perfect what people savour the most. It also allowed us time to get all of our online channels up and running, and we are incredibly thankful for all the customers we have gained, and for the ones that keep ordering from us.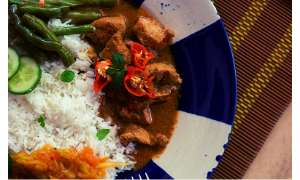 8 WOULD YOU GUYS MOVE INTO THE RESTAURANT INDUSTRY OR WOULD IT BE HOME BASED? Our brand new café in Jawatta (a ground-up project), is almost done! We're looking to open our doors to the public as soon as we fine-tune our premises and perfect the details. We will then be up and running, to give our customers a whole new café experience.
9 HOW CAN ONE ORDER?
For now, you can order through any of our social media channels below: www. instagram.com/bluespoonlk www. facebook.com/bluespoonlk We are currently working on a pre-order basis, where customers place orders a day or two in advance. We will be expanding our delivery services and will soon be able to open our doors to a walk-in dining experience as well as takeaway.
Hair and Make-up by Capello
Dressed by LICC Jeans
Video and Pics by Your'e my Favourite films