What - Joe's Diner
Where - No.114, Galle Road, Bambalapitiya, Colombo 4. (next to Little Lion)
When - 10 am to 10 pm - 7 days a week
Who - Radhya Senanayake
On WTF this week, we check out a new baby in town, inspired by a typical American diner from the 70's, Joe's Diner is ready to serve you with groovy music in the background. great movies have always featured many scenes in diners like in Grease, When Harry Met Sally and many many more, Diners are a classic staple of American Culture.
You can picture it in your head with all the movies you might have watched, the line cook wearing white in the kitchen, the waitress in a pressed uniform with an apron coming to take your order, and then you get a cheeseburger with French fries and a milkshake or a Coke, well Joe's is something on the same lines in Colombo.
I sat down with Radhya to ask Why Joe's? She says "My dad (late Athula Senanayake) watched a lot of movies and TV shows and had thought hey - why not call it Joe's. He liked short and sweet words people won't forget.
My dad wanted to do American fusion food with a twist. He saw a gap in the market and wanted to put his own take on the standard burgers and hotdogs you get in Colombo and there you have it – Joe's was born.
After my father's passing, I took it over with the support of my family". The place has a charm about it and a beautiful story, the food is warm and feels good with an affordable price point - I sat down with the boss lady for a chat.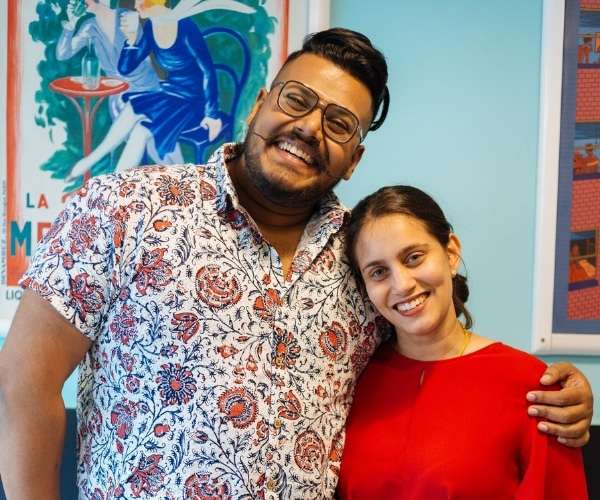 Q How do you work on the menu?
80% was my dad. We mostly focus on flavours that are uncommon, and favourites of the general public that hopefully, they grow a liking towards. In my opinion, there is no sure formula for success. It's hard work, trial and error and constant evolution on your process.
My father came up with very creative concepts. He wanted to do hot dogs and burgers for about a year now - ones you don't get elsewhere. He has never been a me-too kinda man, he was very creative in his thought process and saw gaps in the market. Ones no one else saw and wanted to bring it to the everyday consumer.
Q I was told it was your dad's last project he worked on, did he see the project through, and would he be happy with what you serve?
Yes, he did see the project through, but it was completed during the lockdown and opened post lockdown. So, there was no grand opening. It was a slow but interesting process. I think everything in life is a learning curve. This by far is the most interesting project I've been placed in. I think he'll be proud of our menu today, although my dad would have always changed it to his liking.
Q Tell me about what you keep in mind when you made the menu?
Like I said, a great part of the menu was done by my father. He was a very creative man and his palate was completely not the norm but 100% yum, there was no question about it. Some items on the menu may sound odd but it sure doesn't taste that way – you've just got to try it to really know what I'm talking about.
Q

What would you say is your personal favourite?
The Chillie Beef burger, I like my spice.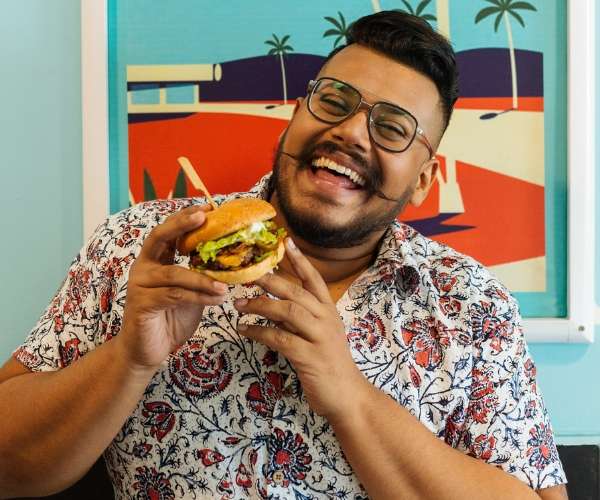 I tried the best off the menu and here is my list:
BURGERS
Signature Crispy Chicken
Chillie Beef Burger
CHICKEN HOT DOGS
Arabic Delight
The Jamaican spicy
SANDWICHES
Tandoori Grilled Chicken
Spicy Chicken Classic
MILKSHAKES
Snickers
Strawberry
DESSERT
Chocolate Biscuit Pudding
Don's Signature Cheesecake (and this is a must-try)
I would say everything is worth the money and it is a perfect spot to have a quick bite in the heart of Colombo