What - Palmyrah Restaurant
Where - 328 Galle Road Colombo 3, Sri Lanka
When - Breakfast 6.30 -10.00 am / Lunch 12.00 -2.30 pm / Dinner 7.00 -10.30 pm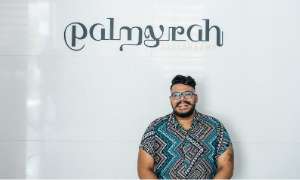 On WTF this week, I feature a restaurant which dates back to the time even when my dad used to enjoy a good hearty meal before the terrible war Palmyrah Restaurant. This sure is a landmark in keeping the northern food flavours alive up to date. Located in the basement of the Renuka Hotel, Palmyrah is a Goldmine that serves authentic Northern Sri Lankan cuisine and the famous hoppers, and not forgetting the yummy milk hoppers too. You walk into a spacious dining area furnished with simple and tasteful tables and chairs. Nothing major has changed over the last few years, but I like the little features such as the bells and lights from the North.
The food is amazing and it's full of flavours and as someone who has eaten Jaffna food all my life - it's hard to play me out, so they win in making a good meal that was homely and yummy. I sat down to have a chat with the team about what has been the star ingredient that makes people want more and more from this amazing place.
Tell me about the history of this well-known brand Palmyrah?
The jewel on the crown of Renuka Hotel is the Palmyrah Restaurant - best known for its wide selection of Sri Lankan dishes with a focus on authentic Jaffna cuisine. For the last 40+ years, it has boasted a menu based on recipes handed down through generations and has consistently maintained the quality of their dishes. The restaurant was the brainchild of the late Alfred Leo Thambiayah and his son Ravi Thambiayah who wanted to share their ancestral recipes with the rest of the country so that they could also experience the delicious food they consumed in their homes.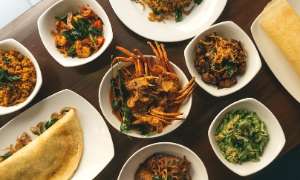 Name a dish which has been the most selling over the years?
Our most popular signature dishes at the Palmyrah include the Jaffna crab curry, Ghee thosai, Mutton poriyal, Prawn curry, Raal varai, Porichha meen pittu, Milk hoppers and Jaggery hoppers.
How has it been with COVID?
Like most other places, we were affected by the pandemic as well but since we reopened after the lockdown we've seen a rise in our food traffic again. We have taken all the necessary precautions to make sure that every guest feels safe to freely enjoy our cuisine.
At the start of the pandemic, we started our delivery service and later also teamed up with platforms like UBEREATS and EATME to make sure everyone craving authentic Jaffna food was able to enjoy it in the comfort of their own homes.
What's the inspiration for the food on the menu?
Most of the items on our menu have been traditional Jaffna recipes that have been passed down through generations.
How long did it take to master the dishes? And how often do you add new dishes to the mix?
Most of our dishes have been mastered through generations of home-chefs. We now work with a team of professional chefs who can replicate these recipes to perfection. Through the years we have added some very popular western and Indian dishes to our menu to add variety for our customers; however authentic Jaffna food always remains our focus.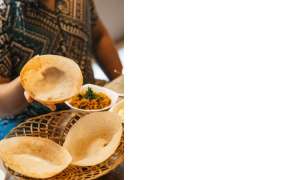 What's next for the brand?
The restaurant has maintained the same quality it started with 40+ years ago and is always one of the top restaurants for Tourists visiting Sri Lanka to try out authentic Jaffna food. Our plan is to continue maintaining this track record and hope to serve all our pre-pandemic customers very soon.
I tried a long list of food off the menu and I have to tell you - read this and make your reservation with your eyes closed. I know you will love all of it.
Mutton Paal Poriyal
Koli Paal Poriyal (Chicken)
Raal Paal Poriyal (Prawn)
Beef Paal Poriyal
Jaffna Crab Curry - Pieces of crab, cooked in a traditional Jaffna style, laden with delicious spices
Kana Vai Pirettal - Stir fried Calamari in a dry curry paste
Isso Thel Dala - Spicy prawns sautéed with onions and tomato
Raal Varai - Minced prawn fused with finely grated coconut and spices
Porichha Meen Sambol - Diced fried fish tossed with sliced onion and green chillies
Egg Rulang with Shrimp - Lightly scrambled eggs with spices and shrimp
Prawn Cake - Diced prawns & potato seasoned with spices and deep-fried
In total it's a family-friendly place with a fabulous collection of good food.
Photographs and video by – you're my favorite
Hair and Make up – Capello Salons
Dressed by – CULTURE BY ARI