What: ITC Maratha
Where: Mumbai
My bags were packed at ITC Grand Central and I was chauffeured in the utmost luxury to ITC Maratha. This ITC property is inspired by the Maratha dynasty. This hotel is a piece of art. Even walking down the corridors, you will pass so many pieces of art that you will be awed by. The welcome was royalty, with a traditional pottu, and the luxury shawl. I felt like a prince without the crown!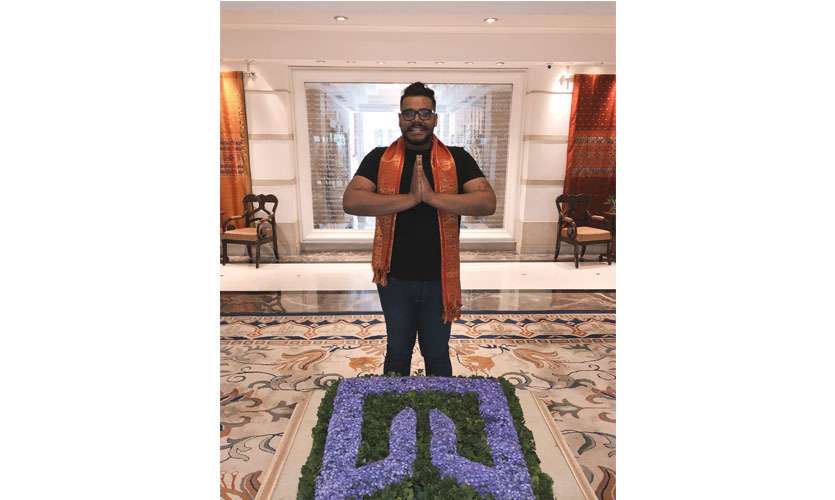 A framed portrait of Shivaji Maharaj - the founder of the empire, two imposing wooden horses representing the famed Maratha cavalry; and bright Paithani silks are constant reminders of the theme around which the hotel has been designed, reflecting the rich culture of the Maratha dynasty. The most striking feature of the lobby is the view it offers of the soaring, sunlit atrium inside. This is seen through the glass etched with the 'Tree of Life' motif and a poem in the ancient Dodi script.
Walking around the hotel, you're left to wonder what a majestic past the soil that I stand on had to tell. From the sarees, which were worn by the front office staff to the writing of old scripture that was displayed in the lobby, every element of ITC Maratha, lingers in my mind to date.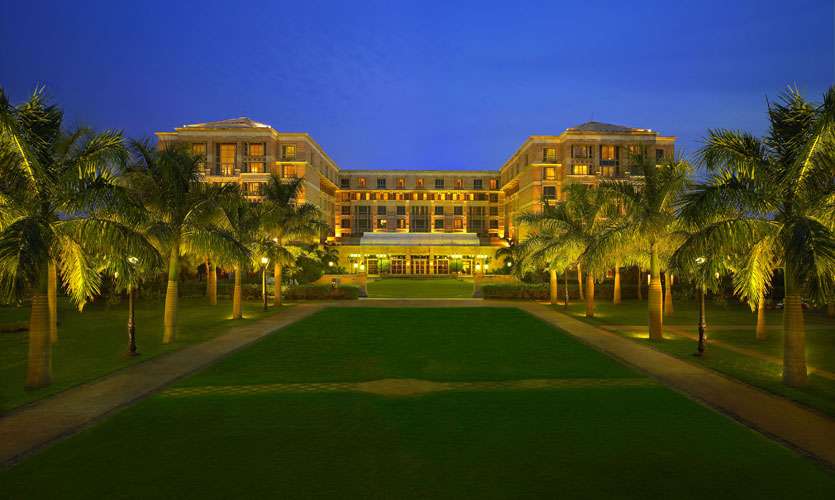 The lobby has limited seating capacity, and I was told that there is a reason for this. The low ceiling hides the real treasure: the awe-inspiring atrium deep inside. The atrium is to be experienced, in its glory full of life, as the hum of the guests greet you as you exit the lobby.
The corridors are screened with louvers and jaalis to offer privacy for guests and minimum distraction for diners in the restaurant below. The archway at the Residents Lounge, which can be seen from the atrium, is embellished with Indo- Sarcenic designs reminiscent of the grandeur and scale of the Gateway of India.
The rooms just scream opulence and my all time favorite surprise was the personalized pillow with my name engraved. Even the toilets spoke luxury. From the silk robes to the fluffy slippers. I just knew that this is my home.
I had a traditional take on food at Dakshin Coastal. The restaurant offers cuisines from the southern states of India. After my heavy lunch, I sipped on some tea, overlooking the expansive greens of the courtyard. My breakfast was the Signature Mornings menu, where I truly enjoyed a Corneal Waffle Benedict. That bacon jam just stole my heart.
On the second day, I was taken to the Dum Pukht Restaurant for a fine dining experience fit for the kings. Dum Pukht is dedicated to the 200-year old culinary tradition of slow cooking food. The marble finishings of the restaurant interior made me feel like I was at the royal dinner table of the Nawab.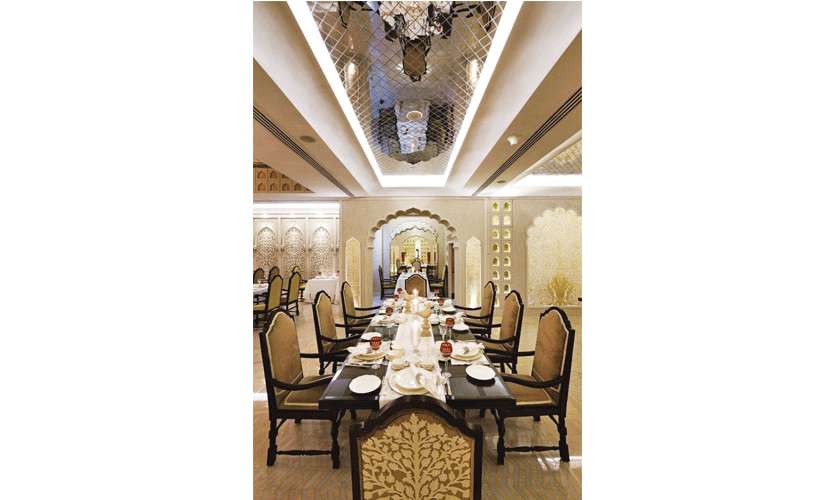 This green hotel has many responsible luxury initiatives, which makes the indulgence guilt free.