What - Big Mighty
Where - TG Jayawardena Mawatha
When - 10-5pm on your favourite delivery app
Who - Jesse Aston
On WTF this week, we wanted to do something interesting and new, and I also wanted to bite into the sandwich that everyone is talking about - BIG MIGHTY. Just like its name, this is a sandwich that deserves respect. It's yum and full of flavour and every single thing in, on and under is all made from scratch. The main man Jesse has worked with many restaurants in Colombo and is giving us a new line up of flavours. This is his baby and it's selling like hotcakes.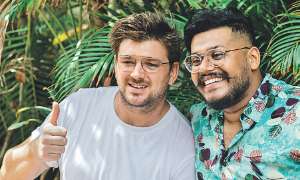 Q What made you start Big Mighty?
We really wanted to create a brand that gives the humble sandwich the respect it deserves.
Q

Tell me about the concept with this Brand?
The concept is a mix between a classic deli and modern cafe style. We freshly bake bread every morning, all of our sauces and sandwich elements are made in house. Epic sandwiches at affordable prices.
Q

What's the key feature in making a good sandwich?
Fresh, quality ingredients, and the right bread to filling ratio.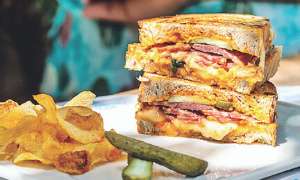 Q You have worked with many brands in Sri Lanka, what's the twist in big mighty?
I've spent a lot of time working on many different menu styles. This is for the love of good sandwiches. I love sandwiches so I just wanted to share that with people.
Q

How long have you been in Lanka and what do you love about this country?
Coming up to 4 years soon. Where do I start? This country is truly amazing, the things I love the most would have to be the diverse landscapes and SRI LANKAN FOOD!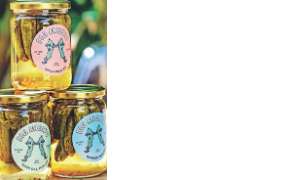 Q

What's your personal favourite on the menu at big Mighty?
Kimchi Reuben.
Q

Any new additions coming up?
Absolutely, we are only getting started. There will be many new sandwiches to come.
Q

You are known for making everything from scratch, so what time does your day start?
Usually, we start baking around 6am.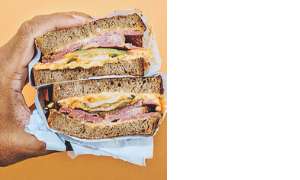 Q

Would you open a dine-in soon?
The original plan was to open a deli/cafe but we decided to start with just delivery until things return to normal.
Q

Where can one get the sandwiches?
Uber Eats, Eat.lk and soon we will start direct delivery.
What we wanted to do was to challenge him and go head to head in making a sandwich with my twist to it. Yes he won and yes, mine was not that bad thanks to the ingredients- it's all so fresh and full of flavour, so you can never go wrong with it. We have named the WTF take on it the BIGGY, soon on the menu with some fine-tuning done by Jesse.