Today on WTF we did some yummy eating with the all-new Pol Roti Mafia which came to life during these COVID19 days. We Sri Lankans love our Roti and we will have it any time of the day and we have tried it with everything and sometimes I feel we have not given it the right place it deserves and now it's a star product thanks to the team at Taphouse by R n R. I had a chat with Ranganiy Hettiarachchi about this new baby in the market.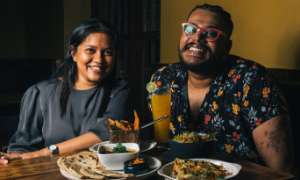 1. What made you start Pol Roti mafia?
We had been developing Pol Roti based food for a while – we already had a range of pol roti kottu as part of the Taphouse by RnR menu, which is very popular. The next logical step was to expand on this to make a delivery service focused only on pol roti. So we focused on creating a new menu. We also explored concepts like "Ghost Kitchens" to expand the areas we can deliver. The result is Pol Roti Mafia!
2. How did you guys work on the menu?
We made the most of the curfew period when we couldn't operate. Pol Roti was already an ingredient we had been playing around within our Taphouse by RnR menu - we were the first to develop a Pol roti kottu. During the curfew months, we got a small team together at our kitchen and went all out. We tried EVERYTHING with pol roti; can we fry it? Can we bake it? Can we make pizza with it? We tried it all. The outcome was an amazing menu featuring Pol Roti but in ways you have never seen before.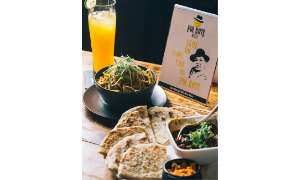 3. Is it going to be part of Taphouse?
Yes and no. The new Pol Roti Mafia menu is going to be part of the Taphouse by RnR dine-in and delivery menu. But it will also operate as a separate, delivery only outlet out of Nugegoda.
I had some of their personal favourites which have now become mine.
The Don – is a Pol Roti Kottu inspired by the popular 'Dolphin Kottu' with fried chicken and a yummy gravy.
Mobster Nachos – Yes, we made nachos out of Pol Roti! These diamond-shaped pol roti nachos are served with our homemade Lunu Miris Mayo. It is VERY addictive!
The Family Recipe – Two Pol Roti served with Chicken Curry and Pol Samba.
Wiseguy Curry Melt – Pol Roti topped with chicken curry, pol sambal, and melted cheese.
I must say there is something about Mobster Nachos- it's hard to stop munching on it and that mayo sauce is so deadly and delicious.
Rangani says the inspiration for the name and theme, was to take a fun approach to develop this brand! "We make a play on the pop culture references of the Italian mafia and a play on the local use of the word "mafia." We are the mafia of pol roti!".
4.

How has the business taken shape after COVID-19 lockdown?
It has been a struggle for everyone. But we feel it is also the best time to explore new areas, particularly in-home delivery. In the current economic environment, restaurants that can adapt quickly to change can, not only survive, they can thrive.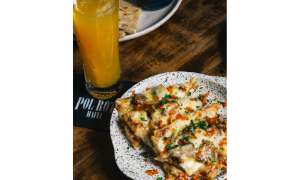 5.

Are there different types of pol rotties that you guys are making for each recipe or are they all the same cooked in different ways?
We do a few different versions based on the dish- the roti itself is based on our own recipe.
I asked the team to give me which of these that everyone should try. Here is the list making it easy for you when you go to order. The Nachos, we have 4 types of Pol roti kottu and try the curry melt. So you can simply dine-in or get it delivered from 2PM to 9PM - if you are looking out for a peaceful outing here is an option!