What - BBQ Station
When - Tuesday - Sunday 7 to 11 PM
Where - 65/3A Bernard Soysa Mawatha, Colombo 05
Who - Johann Pieris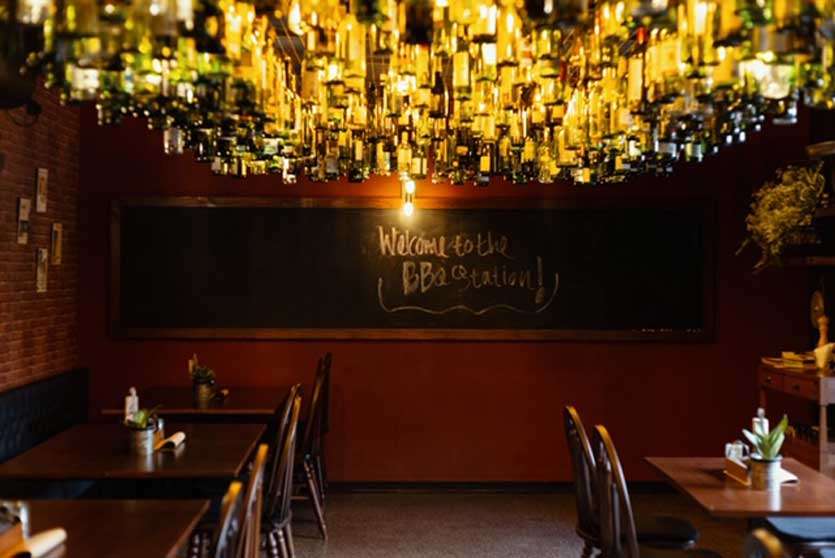 This week on WTF we had a meaty encounter! The world famous Everest conqueror Johann decided he needs to put his recipes on the menu and I am very happy that he did so.
The ambience at BBQ Station is great. I went in before it opened and I was able to see all the work that has gone in to make it amazing. A combination of bottle covered ceilings, Antiques and not forgetting some greenery to complete the look.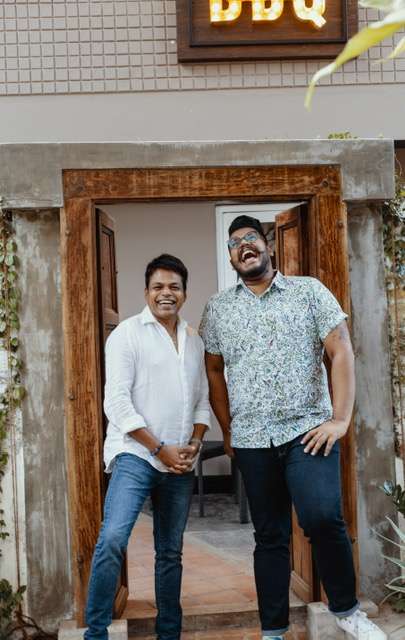 Tell me about the new place, when did you open? So the new venture is called "The BBQ Station". I started it on the 15th of November. At the moment we are open daily for dinner except Monday. We will soon be open for lunch as well.
The menu is buzzing, tell me everything new on it? We have all meats on it. Not only just meat but we have sea food options and a range of vegetarian options as well. The steak, lamb and the salmon are imported.
What made you start a restaurant, did you always have it in mind? I have always liked cooking, I find it very therapeutic. So I used to entertain a lot and I always thought it would be nice to have a restaurant someday.
What did I have? Give me a breakdown? You had: bbq ribs, grilled jumbo prawns, grilled calamari, corn on the cob, jacket potato with sour cream, green salad, and our amazing garlic roast pan.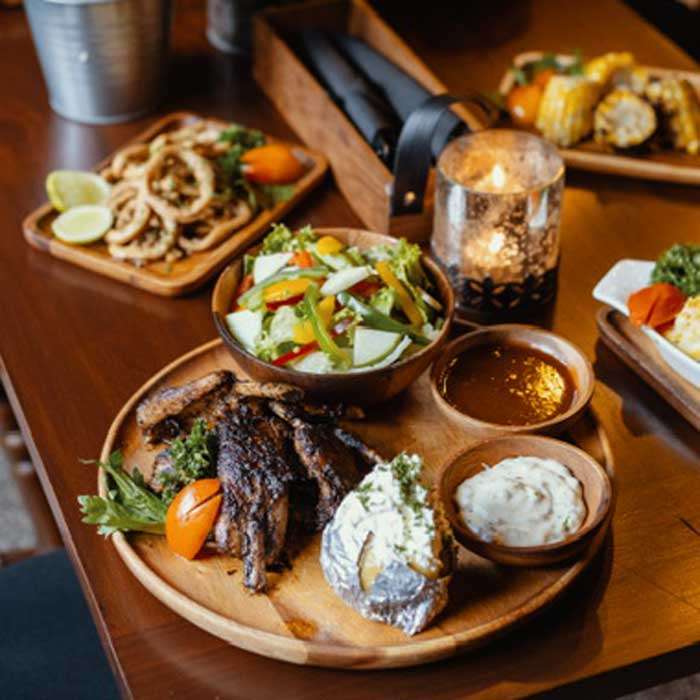 What's the best selling item? We have quite a range of fast moving items. Lamb, steak, jumbo prawns. But I think the fastest moving are the ribs and pork chops.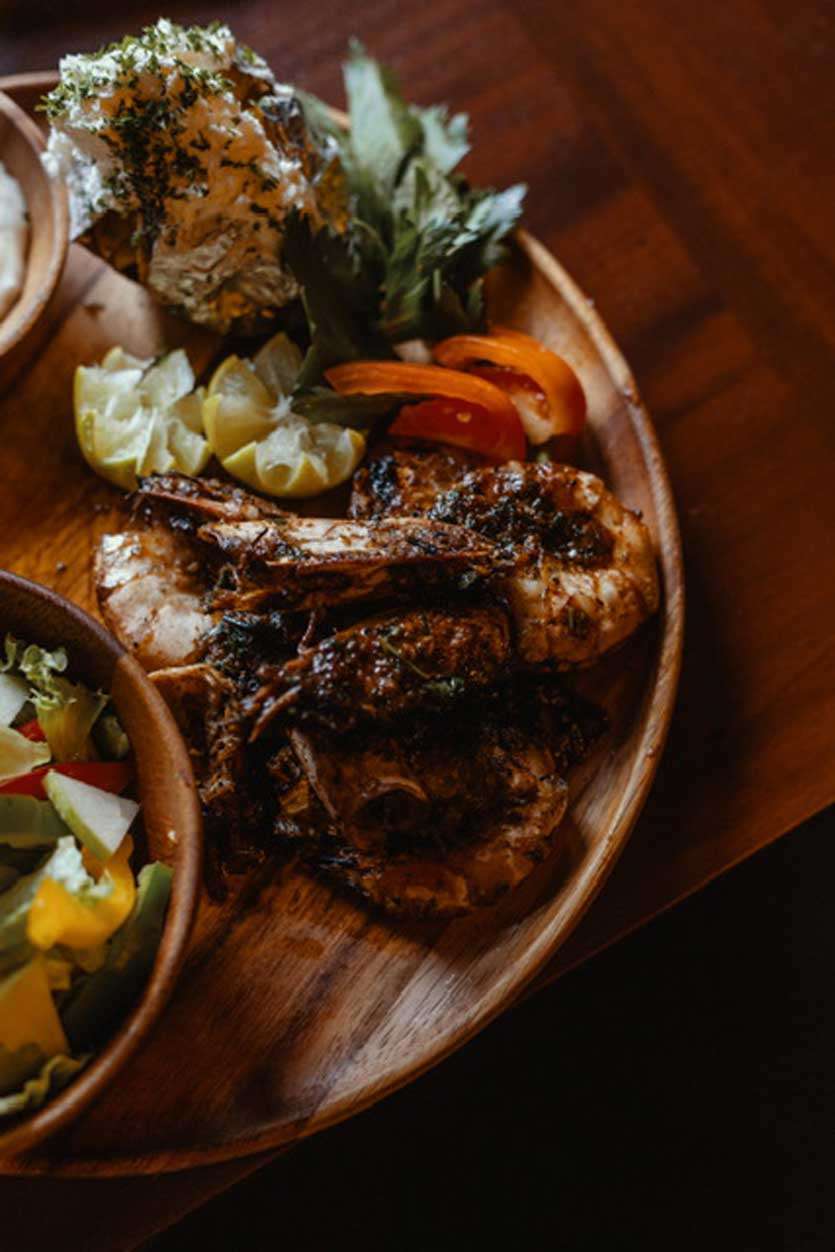 Can we book the place for a private party? Yes you can. We have had many private parties at the moment. If it is 25 people we can easily have it in one section of the restaurant, and still have it functioning for the others. But 50 or over we will close it and make it a private party. We also have the amazing garden which could hold up to 150.
Would there be more branches? Well my first task is to get this moving and then consider opening outlets in other areas.
How has the buzz been? So far it has been amazing. I think the ambiance adds to it as well. People love the whole setting and the feel, not to mention the great food.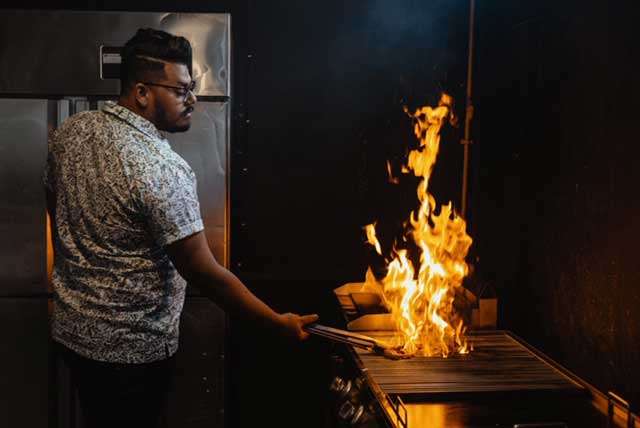 I must say I'm dreaming about the grilled jumbo prawns as I write this it was amazing and the garlic bread is to die for! I have eaten many, many versions of it but this is the BEST! It's a must try! They have it all a nice place, great service and not forgetting value for money.
Today on WTF
Pics and production - You're My Favorite
Look by - Culture by Ari
Dressed by - LiCC Jeans
Hair by - Capello Salon