Where -

Colombo Dutch Hospital, Bank of Ceylon Mawatha, Colombo - For
When - Sunday-Thursday: 12 noon-12 midnight
Friday - Saturday: 12 noon-2am
Who -

Dharshan Munidasa, Mahela Jayawardena and Kumar Sangakkara
Today on WTF, I check out the new buzz in Colombo, one that you know is a star partnership. Mahela told me the name and the concept is all thanks to Dharshan, and this was to fill the void of Colombo's sports lounges, or lack thereof. This place is called Next Innings – so beautiful, so stylish.
This marks Mahela Jayawardena and Kumar Sangakkara's next innings in the F&B industry after Ministry of Crab. With its surround screens, displaying multiple sports channels. Simultaneously it is deemed as Colombo's hottest sports hub. Next Innings also has an outdoor terrace where guests are entertained by live band performances from Wednesday to Saturday.
This feel good place serves such good and interesting food, the dishes are named well and priced well too, making it affordable, specially for those who want to meet up just after work .The menu created by Dharshan Munidasa features a range of sports club favourites from around the world including Hot Wings and Prawn Cocktail as well as a twist on local favourites such as Kadé Paan Cheese Toast (MY FAV) and Batter Fried Prawns. Added as an ode to cricket, the 'Bails and Balls' section in the menu offers a unique selection of rolls and cutlets with curry fillings. Next Innings also serves up a range of Neapolitan pizzas crafted using the best Italian ingredients prepared in our custom – made pizza oven from Naples, "The Don", which has been mosaic - tiled in the design of a cricket ball and it's the star feature.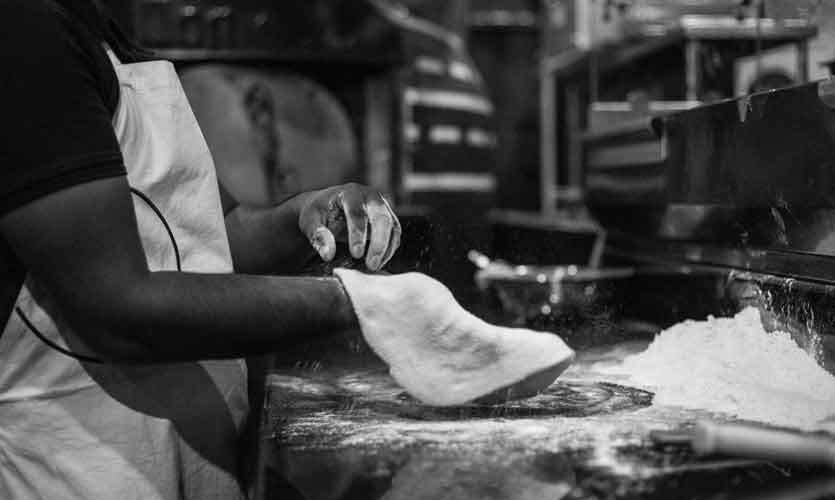 The interior is balanced well, without too much going on. The dumb-bell-shaped touch table lamps, which were hand carried by the PR Team, carrom board tables, and the staff dressed like referees, but in the first glass they also looked like ROBIN THICKE who danced with the semi nude Miley Cyrus, all add up to the classy sporty vibe. They even fixed the A/C on the floor so that you will not having anything blocking your view when you watch all the games.
The Hot Wings served with buffalo curd dip, the Kade Paan Cheese Toast and their signature cocktail, Small Island Iced Tea, which features the star beverages in our island, arrack and tea are their most selling items on the menu.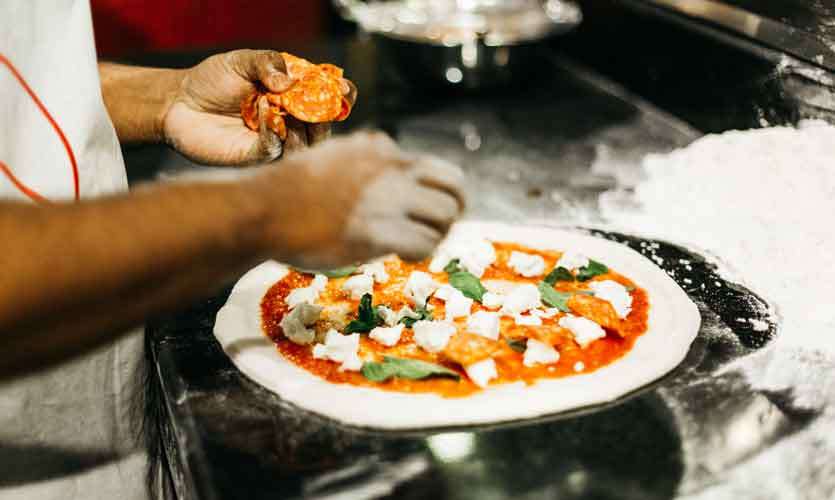 I thought I'll ask what are the favorites of the 3 who made this place! Here is the list for you to go try!
•

Mahela's favourite is the Mutton Curry Chahan which is a dry mutton curry made into a Chahan (Japanese style fried rice) with Japanese rice topped with a fried egg and a side of lunu (onion) sambol, which is perfect after a heavy night.
•

Kumar's favourite is the Thin Skinned Patties - something that is the quintessential Sri Lankan snack, but the thinner skin of their patties uplifts the flavours and the carbs to protein ratio so that you would get more filling than dough.
•

Dharshan's favourites are: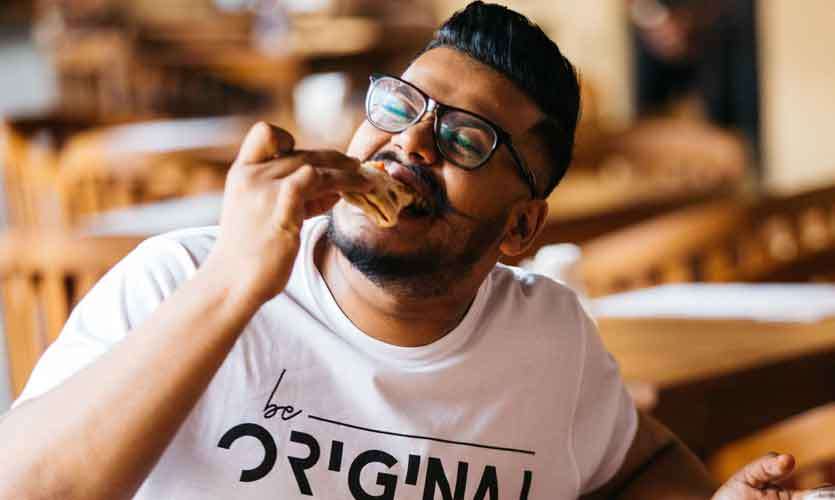 (a) Kade Paan Cheese Toast: Many places moved away from the traditional Kade Paan when sandwich bread became the easier bread to use and our effort to use Kade Paan made this dish into one of our best sellers.
(b) Beef Marrow Bone Curry: This curry took a year to perfect, is made in a Le Creuset pot and slow cooked for 3 hours and already has a big following.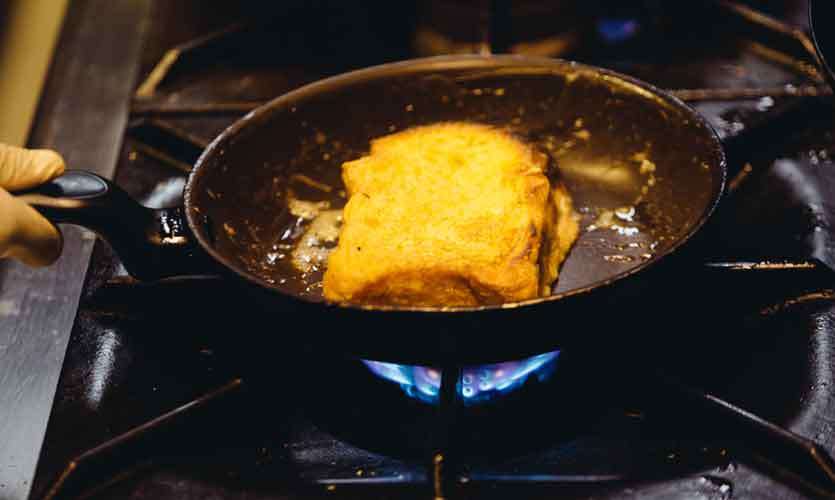 I got all sporty on the food, that's all I know, food is the ONLY thing I sweat for..
1.

Kade Paan Cheese Toast
Inspired by the Colombo Golf Club, this cheese toast follows a traditional preparation and uses Kade Paan topped with green chilli.
2.

Thin Skinned Patties (Tuna)
A Sri Lankan staple snack brought to you with the thinnest skin to reduce carbs, prepared with a spicy tuna filling.
Neapolitan pizza topped with Italian tomatoes, fresh mozzarella, Neapolitan salami piccante, red chilli, basil and drizzle of olive oil. This pizza is spicy, cheesy and delicious.
Rich and aromatic Bone Marrow Curry served inside traditional Sri Lankan Kade Paan, best had by dipping the warm bread into the curry.
If you planning on booking that table today, make the order for the above too, this is a combination you will love!
Next up I moved to the sweet fix, and Kade Paan French Toast
is a treat. Dharshan told me he lets these babies soak up the goodness for 24 hours before its hits the hot butter on the pan, made with Sri Lanka's traditional kade paan, served with diced strawberries, whipped cream and a drizzle of kittul treacle.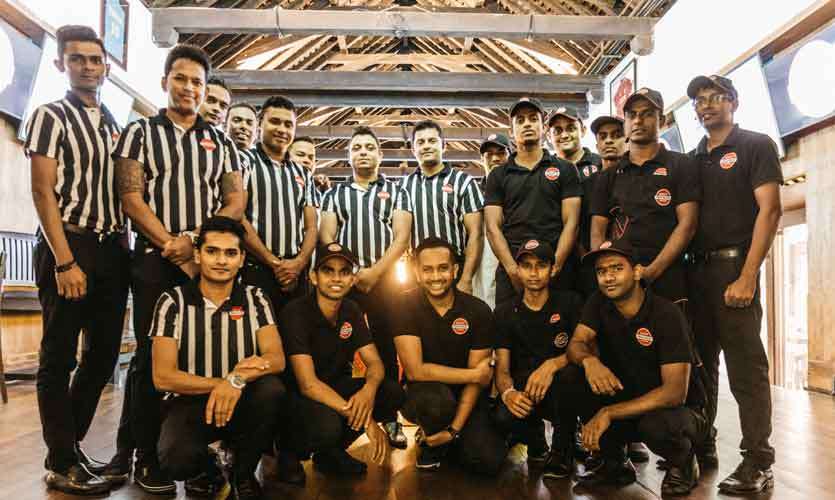 Chocolate Cake
Made with Belgian dark chocolate and fresh cream, the chocolate cake at Next Innings is truly decadent and I will melt every time I think of it
Here are some famous drinks on the menu; you can have it with or without the hard stuff!
Their signature cocktail, which combines peach iced tea concentrate with arrack to bring you a truly Sri Lankan taste.
Bull Frog
A monster cocktail that mixes together four different clear spirits; vodka, tequila, rum and gin.
I received such excellent service here. The staff were absolutely welcoming and friendly, super attentive and efficient, I can't wait for another visit
Photographs and video by – you're my favorite
Hair and Make up – Capello Salons
Dressed – Licc
Look by – Double XL