Who

- Aditi Ramesh and Nihara Jay
Last Sunday I was asked to come watch a performance, so I drove down a lane which had no lights and climbed 3 floors up to walk into a music studio with so much character – it was a soulful evening led by two female singers & their bands.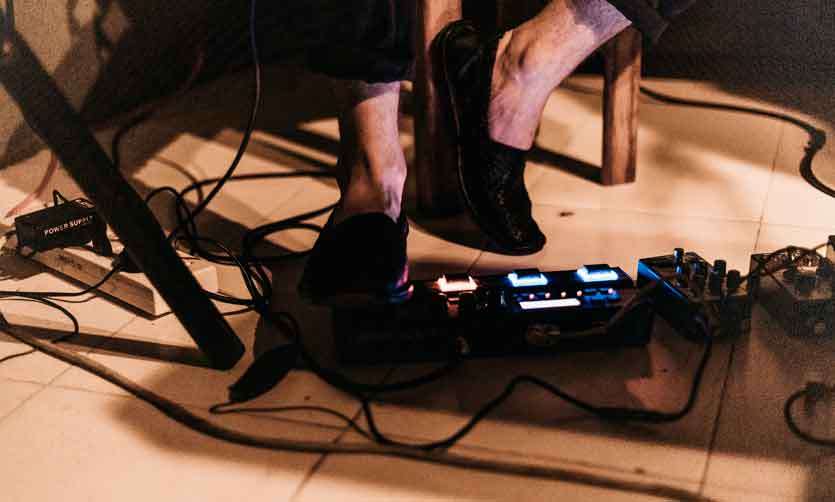 Featuring Aditi Ramesh Ensemble (India) and Nihara Jay Band (Sri Lanka/Aus)these two gals are producing and singing music so original and so soul refreshing. The Soundroom at Musicmatters is clearly a place to see fresh and unique talent, so I wanted to have a chat with the two talents.
Aditi Ramesh and her team is from India and it was the first time she has taken her music to foreign shores. This little powerhouse, Aditi Ramesh, was accompanied by her talented band and performed original tunes from her EP Autocorrect & some unrecorded ones to fill The Sound Room with some Indian flavor.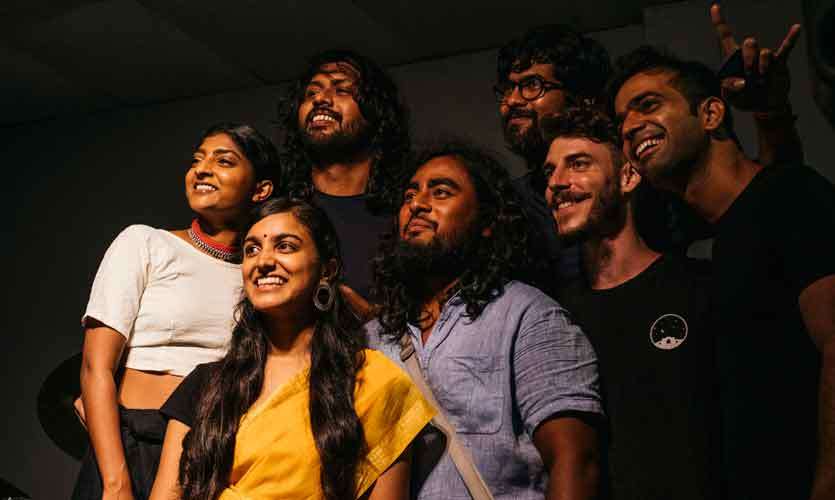 1. Tell me about your experience performing in Sri Lanka?
Performing in Sri Lanka has been amazing. The response at all of the gigs was so great, it was as if the people really understood and felt the message behind my songs. We'll definitely come back again.
2. How do you work on your songs?
There's no one process I use. Many times melodies come to my mind when I'm travelling in my city for day to day work. I take this melody to the keyboard to find chords that give it context and the lyrics end up being about what that melody feels like to me or what I'm feeling at the time. Sometimes there will be something I strongly want to say and in these cases the lyrical content drives the song. Every song is a new journey and a new process.
3. Was it a tough decision to make when you had to leave law?
It was tough because I didn't have a plan and I gave up a career in which I was earning well for something that was uncertain. But gradually it all came together.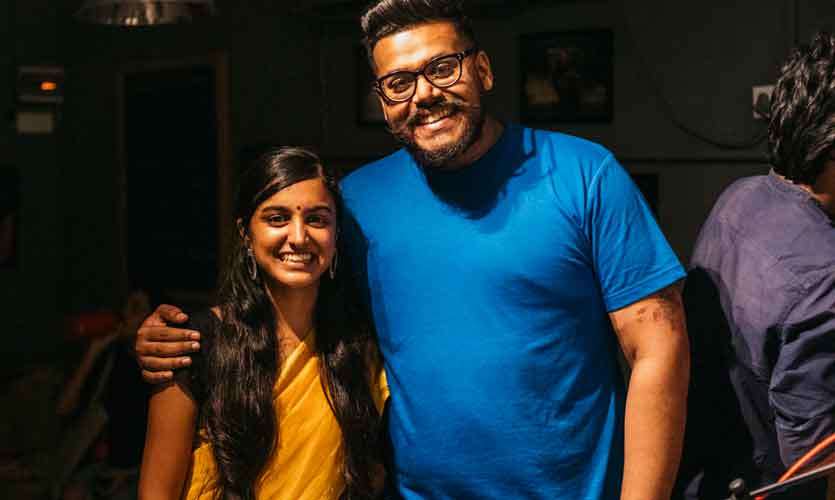 5. Tell me about the songs you performed at the event?
The songs at the event were from my EP Autocorrect, along with unreleased original songs, which I hope to record and release soon this year. My songs are inspired many times by my observation of society rather than only about myself. I like to put my experiences in the context of a larger picture. The musical style is influenced by jazz, Karnatic, Soul, funk, R&B, and folk music, but my band and I like to explore genres beyond these as well.
6. How can one follow your work?
Updates regarding my work, tour dates, new music and video releases are always on my Instagram. To listen to my released tracks one can check most platforms - Apple Music, Spotify, SoundCloud, YouTube, Saavn, Google music.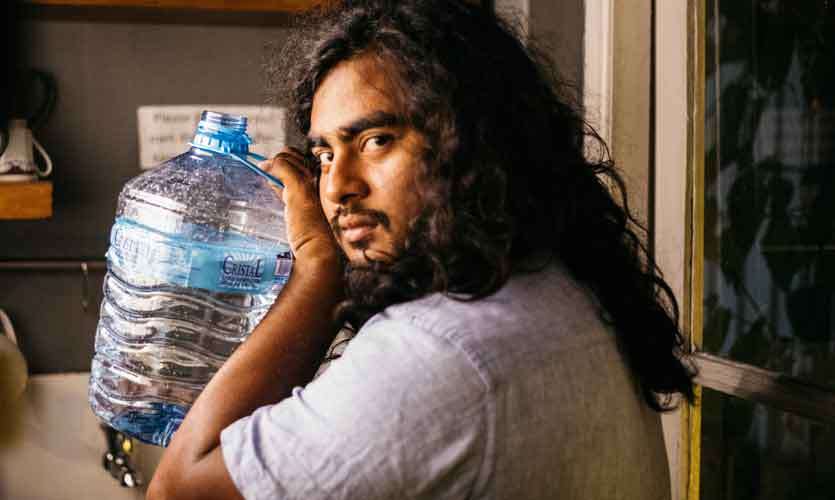 Nihara Jay is new to the music scene in Colombo; when you hear her sing you hear the soul in her voice so original and so refreshing with a husk that's addictive in her voice - Since her debut performance at The Soul Album Launch, Nihara has been working slowly honing her musicality with more live performances & original tunes in the making. A star singer in the making.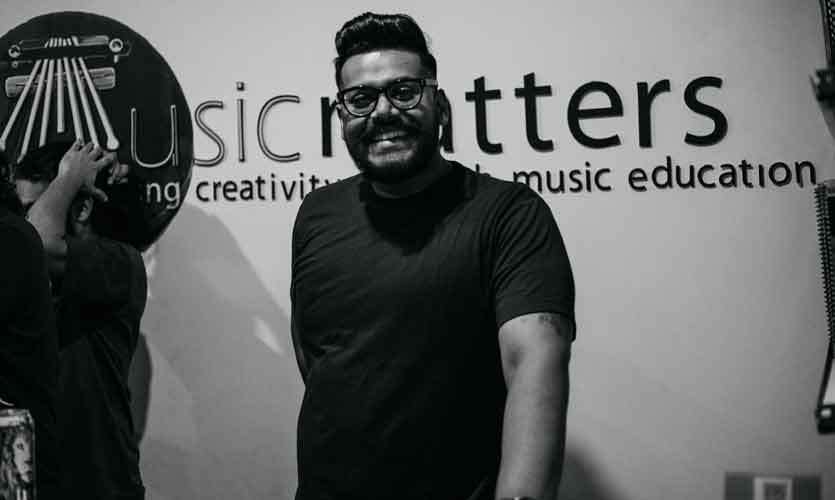 1. Tell me about your experience performing at music matters?
I have performed here once before and I found that Musicmatters is a very unique place here in Colombo. The setting is very intimate which makes it easier to engage and really connect with the audience. Musicmatters encourages and supports original music so I found that it was a great space to experiment and perform new material.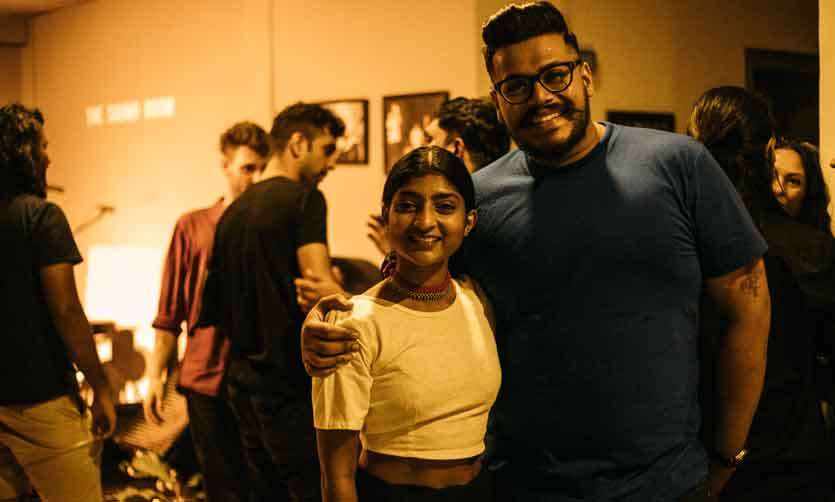 2. How do you work on your songs?
The process is always different, but as of late I find that most of my songs are written in collaboration with multiple musicians. Some are written with musicians outside of my band but the song is generally completed in collaboration with my band mates.
My main focus is on vocals and lyrics but everyone in the band gets involved in the creative process.
I was lucky to find some amazing musicians to work with-
My drummer (Dilshan), pianist(Ranul), violinist( Renuka), and guitarist(Dhinuka), Khazim & Sarani- - that can understand, and has also helped me further my understanding of sound, moods, and the overall importance of feeling what we do.
3. How was your music career in Aussie? and what do you hope to bring to SL?
I studied music in Sydney
and had a few performances with different bands in multiple locations but I mainly focused on the technical side of singing and perfecting my craft.
I came here to mainly work in a different environment and get more in touch with my roots.
But since being here, what I really hope to do is encourage more females to work together to build our presence in this industry. There isn't a lot of female musicians as there are female singers, and there also isn't as many female singers making original music.
That's why I feel our show with Aditi Ramesh was a great step in the right direction! Hopefully, more of this will help grow the female presence here in the music industry.
5. Tell me about the songs you performed at the event?
We chose to do a mix of covers and originals.
With the
covers
we liked to change the style of them to make them our own as much as possible and keep it in line with our sound as
band
. The originals I wrote were based on different ideas.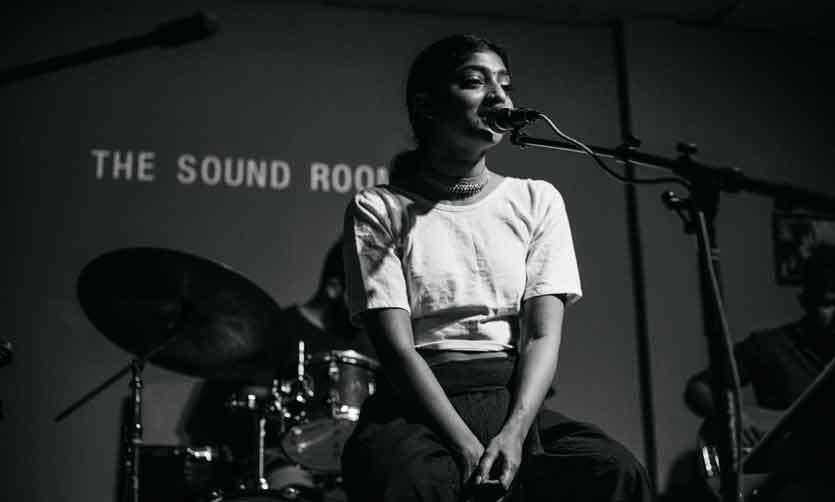 'Fear No', the second original we played, was based on past events in my life but in a few words, it's about the seriousness of saying no in situations that push your boundaries either physically or emotionally which I think everyone can relate to.
6. How can one follow your work?
I have only recently started out so the best way is to follow me on Instagram. Our SoundCloud will be up and running soon, more info on Instagram
Photographs and video by – you're my favorite
Hair and Makeup – Capello Salons
Dressed – Licc and DXL