Where -

No. 61, Thimbirigasaya, Colombo 05
When -

Sunday – Thursday, 11 am – 10 pm | Friday and
Satuday
, 11 am – 11.30 pm | Closed on Mondays
Who

-

Minura Mallawarachchi / Chanika Mallawarachchi (Baker) and Rukshika Mallawarachchi
Don't you sometimes tell yourself "Oh! I so want something sweet now" I had the feeling just last week and I drove pass Hyve Dessert Bar; a welcoming place and a mood fixer. It's vibrant and simple with a lot of space! It's cozy, colourful and kids even have a play area!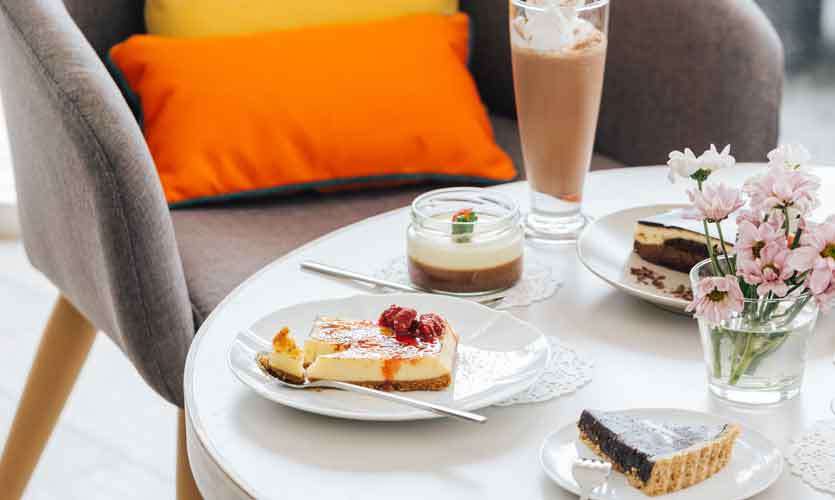 The cakes, desserts and cookies are just sinfully good. It's a business founded by three siblings who just love baking sweets.
Chanika is responsible for all the things on the menu as most of the recipes are found by her. Some of the cakes are completely new ideas bringing different aspects of other desserts put into one.
They are not new to this business, although its a new location. If you do remember they were close to Ghandara under a different name.
"There was a change in management from the last place so we had to change the name. The location made sense to us because it's a popular road for restaurants now and it's quite central to everything. Also, there is parking as opposed to the previous place. So far, the decision to move has been really good for us"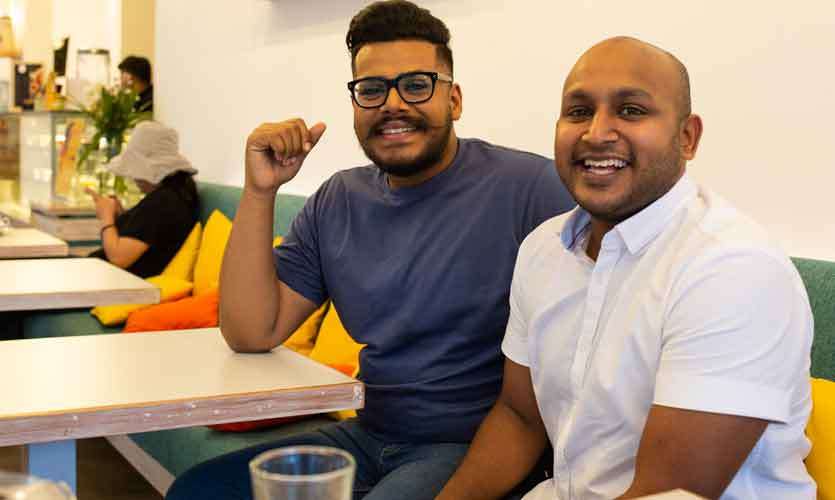 Whenever I walk into a place, I ask this question, "what's the most selling item on the list?" I'm told that from the cakes the blazed butter is one of the top selling ones. From the desserts it has to be the Creme Brulee, that's really popular. The Kahlua cheesecake is getting very popular and if you take a bite of it you will know why.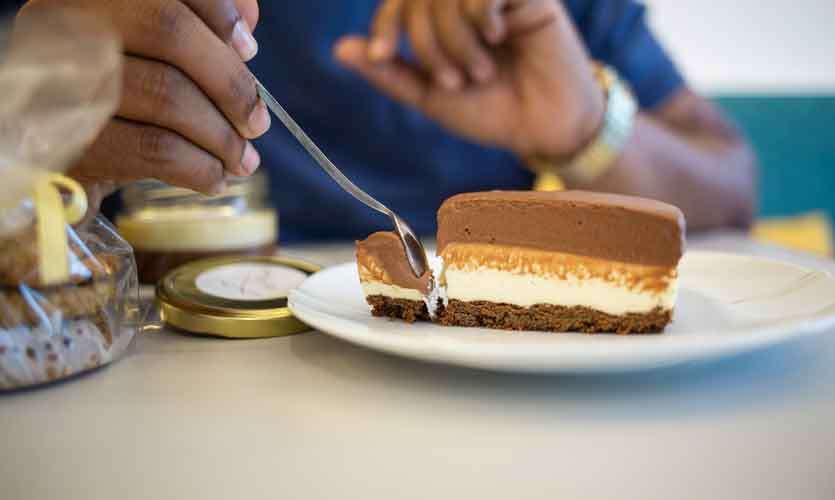 The siblings love is only for sweets, they feel if they shift to savory their concept will shift.
I had to ask the brother if the brother/sister combination is going good and this is what he had to say
"The younger one of the two is the baker. So my older sister and myself help with the management of the cafe. The three of us have been very close since small days so it makes it a bit easier to work with each other. With that being said though I get the usual scolding once in a while. I think its because they know I'm the cooler sibling"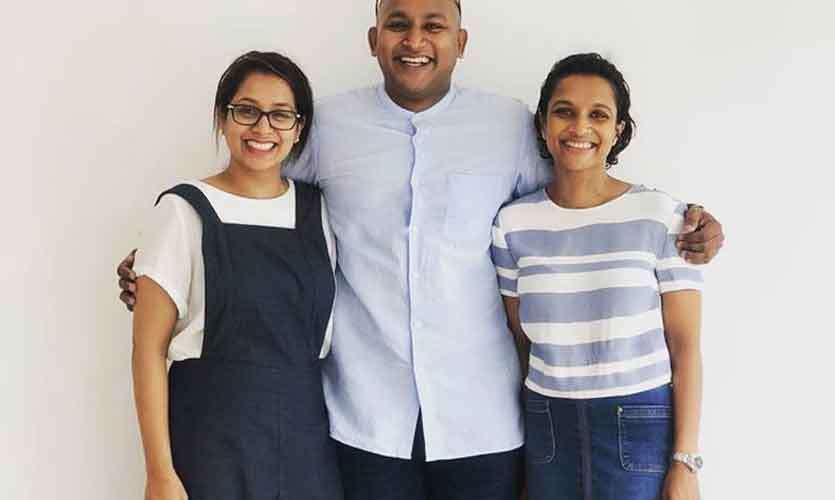 I will say this cozy place will leave you with asking for more, I tried so many things that day, but Creme Brulee and the
Kahlua
cheesecake is a must try and do not forget to get a hot chocolate to go with it. Such a happy place and perfect for a selfie at any time.
Photographs and video by – you're my favorite
Hair and Make up – Capello Salons
Dressed – Licc
Look by – Double XL