Where

-

68 Stratford Avenue, Colombo 6
When -

9 AM to 12 Midnight –Daily
Who -

Tharanga & Dushanthi
Lets break it down; as you know we are doing features on some cool café/restaurant spots in Colombo
This week I feature Cauldron and it's all because I went in there to meet someone, and although I have passed this place every day it never grabbed my attention as the branding was a tad small for my poor eyesight! The food was otherworldly, so I was eager to feature it here. It doesn't have that typical café look from the outside because
atmosphere
is quite dark. The place is basic with a mix of picture frames and some cool posters. I just feel it needs some creative love with bigger branding! But people really seemed to enjoy the place and it was a full house when I visited on a Monday.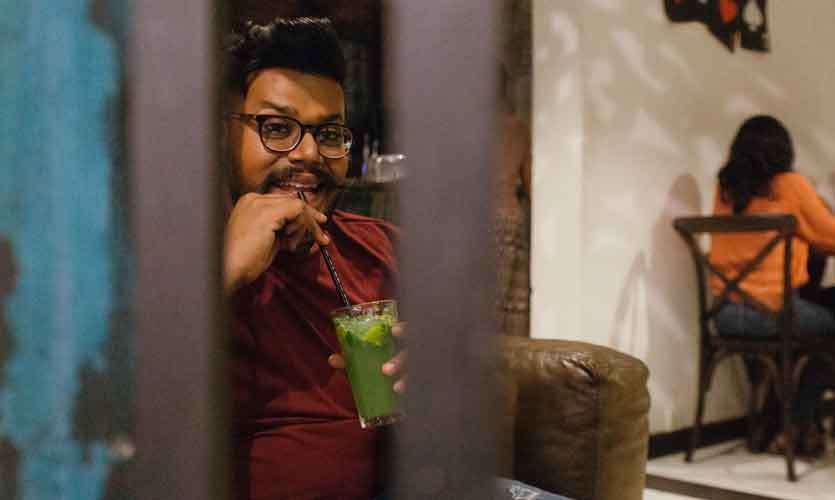 The food is the star of the show as you get big portions that are well balanced with flavours and great value for money as well so you can bet I will make many visits. I tasted a HUGE range of food but I will tell you a few of the things that won my heart. The main attraction at this place - and the talk of the town, I might add - is The Seafood Pol Rotti Kottu which was an instant classic! Served with a sweeter, delicious gravy, it paired well with the pol roti. I love roti and I sure want to try this at home too; I'd say its ample for two.
I picked these off the menu!
The Tuscan Chicken Rice – juicy and creamy, it was a hit with the "You're my favorite" team.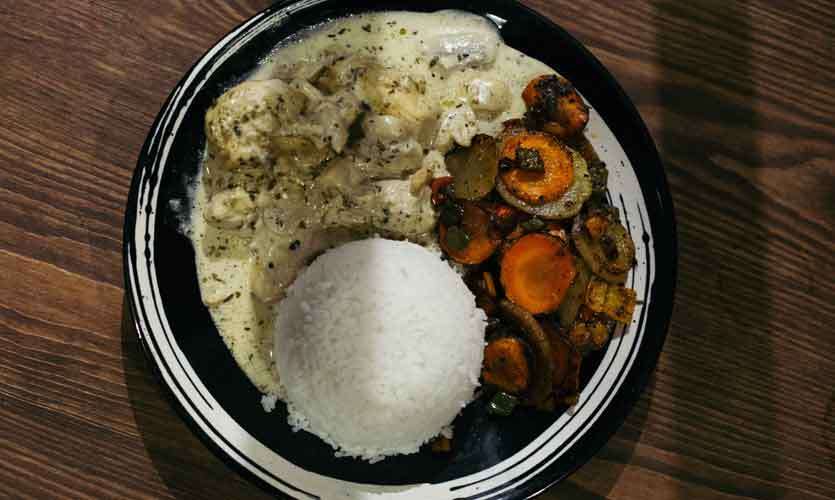 Umbalakade, Polsambol & Egg fried rice – the best! I had to take one home too – they have blessed it well with Umbalakade so it had a bite in every spoon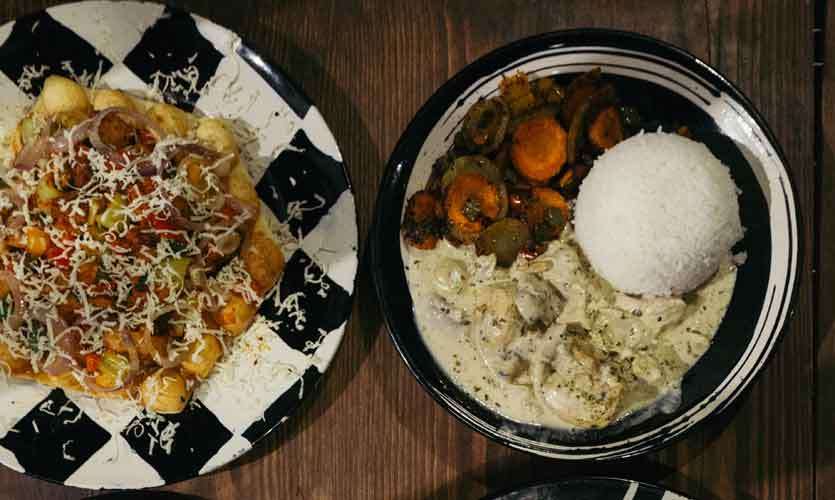 Seafood Pol Roti Kottu – the BOMB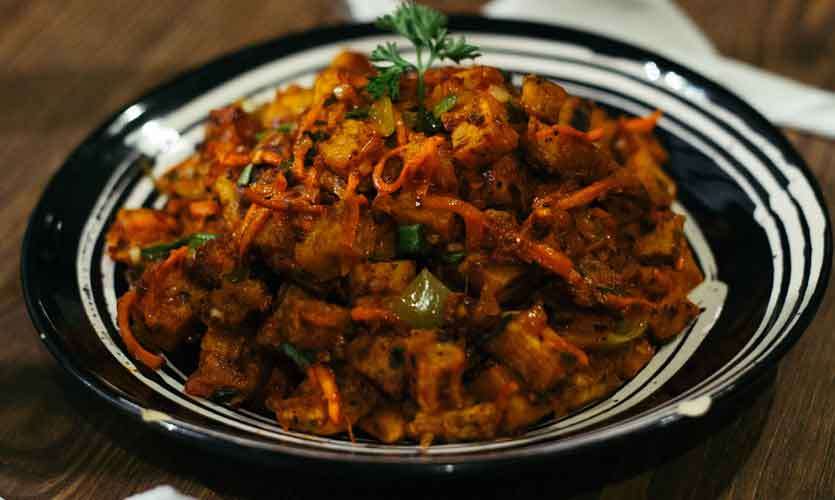 Cheesy Chicken Bubble Waffles – The chicken was well fried and smoking HOT!
Veggie Life Bubble Waffles – They have a good veggie menu and so well seasoned with cheese
The Fudge That (drink) – This was so good, I even recommended it to two who were waiting at the counter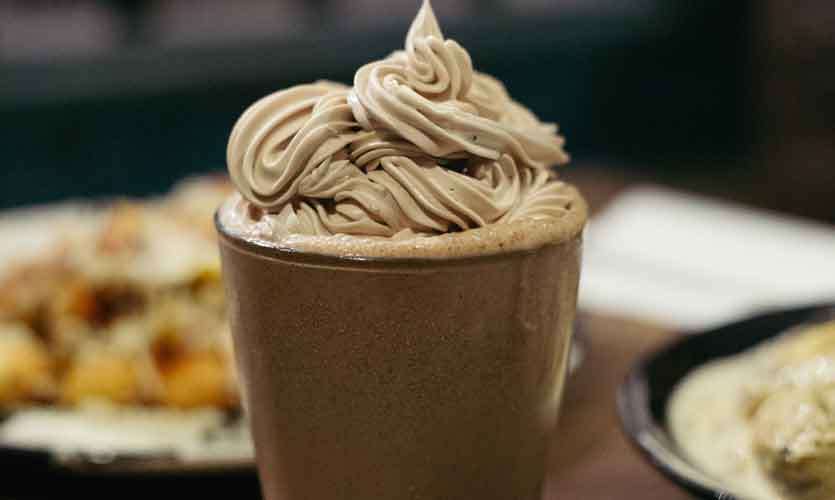 Blended Iced Milo (drink) – After Fudge that – this was so so – this can do with some more MILO.
Kiwi Mojito (drink) -
It's pumped with a nice lime kick. A bit too sweet for my taste but the lime worked well with the heat.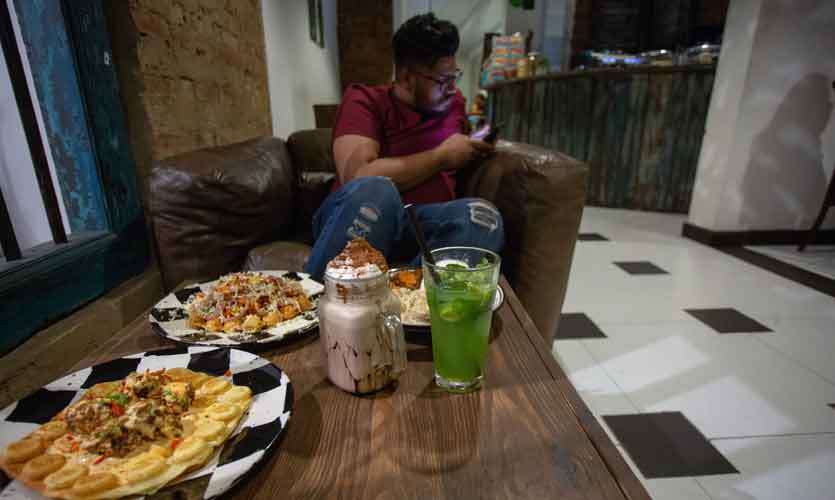 The name of the place was inspired by the love for Asterix and Harry Potter as the owners seem to never grow up and they even have a few games you can get your hands on – and with time and customers falling in love the name got a new meaning "where all good things combine"
It's a simple – cool place with a good menu and if you have to suffer the Piliyandala traffic like me, then stopping here is worth your while.
Today on WTF
Photographs and video by – you're my favorite
Hair and Make up – Capello Salons
Dressed by - LICC