Who - Dominique and Opula
It's that time again, it's time to dress up and scare people, now Halloween was not so big once in Sri Lanka but now it seems to be everyone's fun thing to do. I'm all about celebrations and I just need a reason and I'm all ready to go all out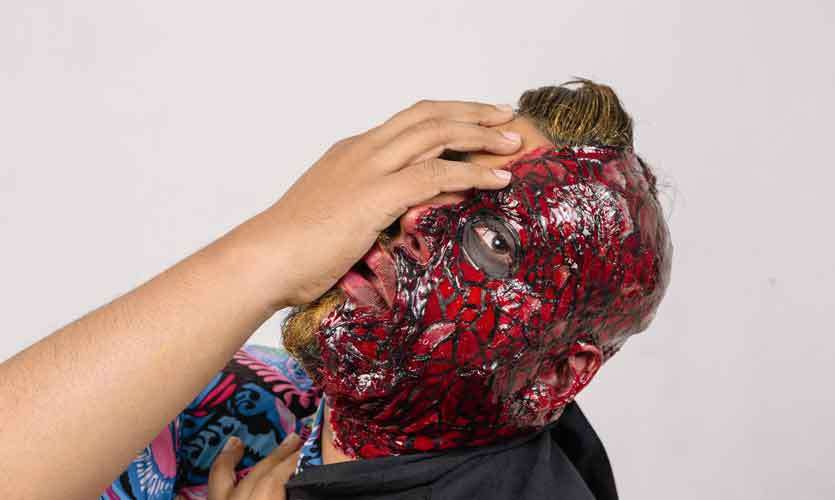 This year, I teamed up with these two amazingly talented girls to work on a one of a kind look, we were looking at something different, and not to do the basic face which was a monster or anything spooky, so our look is about a little story – this is about a drag queen who got burnt
We worked on two different looks on my face, and while this was on I had a chat with the girls on about makeup and what made them get to it
1. What made you get into make up?
2. Tell me one of the toughest looks you have brought to life?
3. As a professional make-up artist what are the favourite looks you like to work on?
4. Tell me about the look that you guys worked on today?
5. Do you see a change in people celebrating Halloween? Do you feel more people are getting into it?
6. How did you learn the tricks of the trade?
7. What's the look that's in for this year's Halloween?
OPULA
It started with my interest for the macabre in my teens which I then realised was all just part of my coping mechanism as a really depressed and out of place teenager.
The demogorgon from the "Stranger Things" series was one of the most difficult projects I've ever done.
The more gruesome details, the better. I love working on gore looks.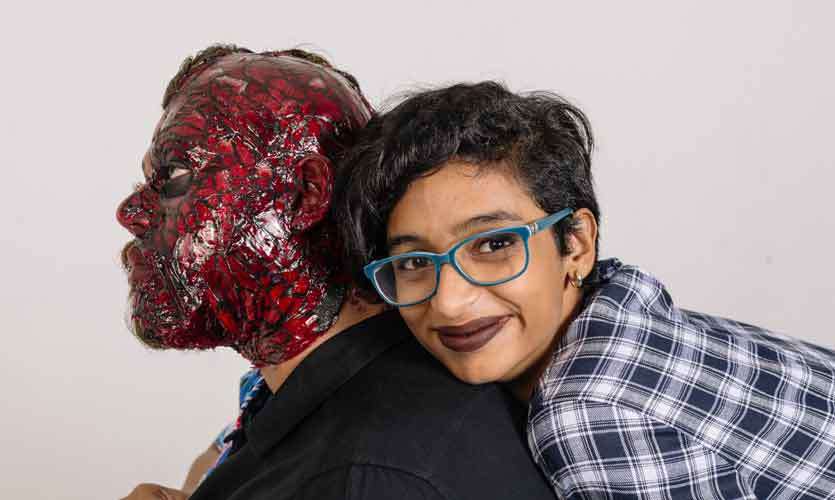 I did the side that looks like it's been dipped in strawberry jam. Honestly, love the no skin, burn look which is what I was going for but it ended up being more of Lucifer's true form from the Series. Given the facial hair, I wanted to work around it or get rid of it completely. I covered half of the face with a pre-made latex mask and covered it. Then I melted some fake blood and went to town all over that half of the face and painted on the dark details with black.
It's become more accepted and celebrated among the millennials which is slowly spreading to the rest of the generations. I mean, it's another reason to get dressed up, who doesn't love that?
Through lots of trial and error, and lots of research via online tutorials.
The new Joaquin Phoenix Joker look is something I'm expecting to see everywhere.
DOMINIQUE
1. A lot of factors made me get into makeup, but I guess it started off with my obsession with makeup tutorials. I used to score YouTube for everything makeup related I could find, from special effects to normal glam makeup, I'd already pinned the glam makeup down and I'd watched so many tutorials, and on a boring day at home I decided to pull out my makeup and try out a more complex makeover (more artistic rather than special effects) and I took a couple of pictures and sent them to my friends who told me it was pretty amazing for my first try, and I'd enjoyed doing it so much, that I decided that I'd do more like this, and that's how I got into all this.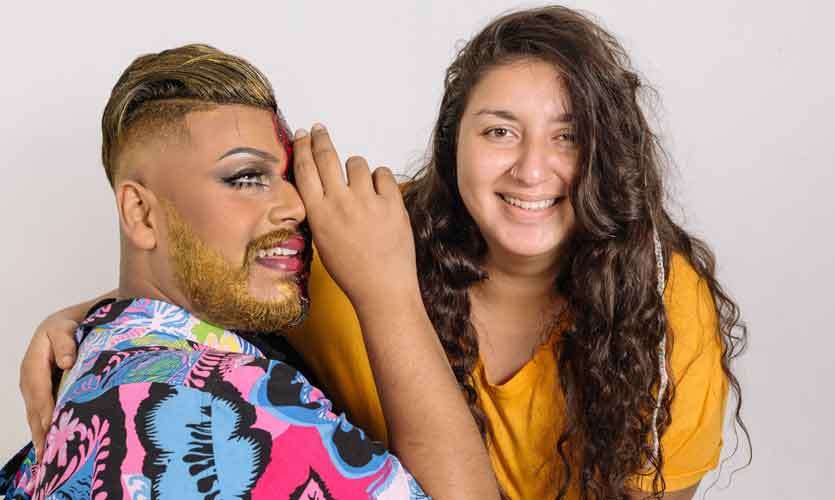 2. I see every look as a challenge actually, but once I'm done with it I don't see it as challenge anymore so I really don't have one look pinned down but I'd definitely say my proudest was for a TV show. I had to create a gash on the side of the actor's neck, I didn't have much prep time nor did I get to see the actor prior to doing makeup so I'd made multiple prosthetics of varying sizes and I'd taken them with me. I only got half an hour to size up and paste everything to his neck but it came out really great and I was incredibly proud of it
3. Personally I prefer working on more artistic / glam / editorial / beauty makeup, though I do special effects makeup and will occasionally do it if required.
4. Opula and I decided to work on what we specifically specialise in. So her special effects and myself, artistic makeup. So I turned Danu into a fabulously beautiful, golden drag queen because who doesn't love drag queens!
5. Yes! I've definitely noticed it's becoming more trendy, I remember a few years ago there wouldn't be any big Halloween parties or events but now almost everyone is hosting a Halloween event. It is being a bit commercialised but in a way it's good cause hopefully there will be a growth for the special effects industry here. There has already been a growth and it's so cool seeing other people learning how to do this.
6. I personally learnt most of what I know through YouTube and trial and error. It's quite difficult to find materials here in Sri Lanka but as a result it has made me grow as an artiste and find unique ways to make realistic looking prosthetics without compromising on cost, safety or efficiency.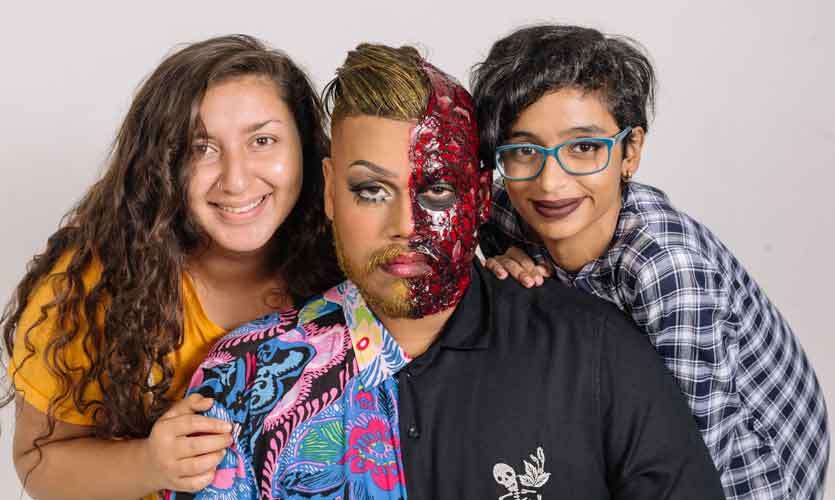 I think Joaquin Phoenix joker makeup from the new Joker movie is the new trend. It's quite simple to do too which makes it great for beginners!
Today on WTF
Photographs and video by – You're my favourite
Look by – Culture by ARI
Hair – Capello Salons
Dressed by – LICC