What
-
Rare at Residence at Uga Escapes
Where -

No. 20, Park Street, Colombo 2
This has been on the WTF bucket list for some time, because every time I've enjoyed a meal or two here I've always been left wanting more; one thing I must say is that the consistency is remarkable.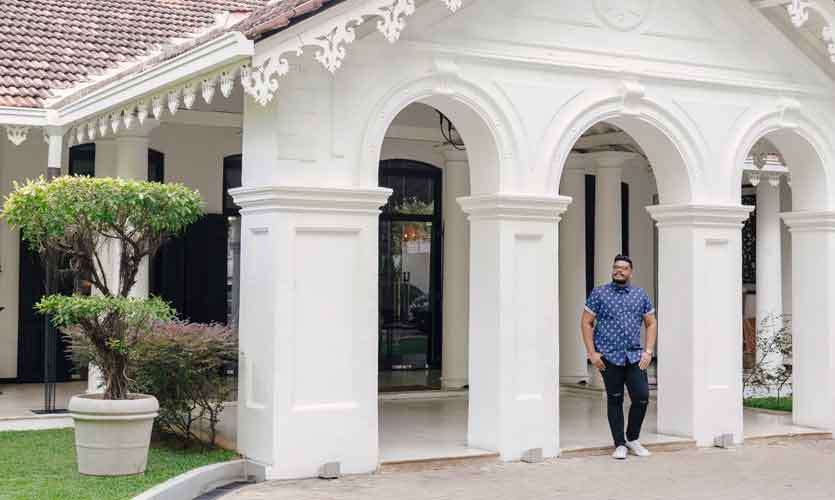 Uga Escapes opened doors to its fourth property Residence; a boutique haven in Colombo in 2015. They've carefully given this historic building a new lease of life transforming it into a luxurious eleven- suite hotel. I promise you it will give you a stellar dining experience, from the moment you walk through the main doors, people are always friendly and make you feel at home right away, so you will always leave with a happy tummy.
They serve rich exceptional food – it's a party in your mouth!
I had the following, these were picked by the awesome chef and I think he made me the happiest man with my flamingo shirt - I tried dishes off their breakfast, lunch and dinner menu.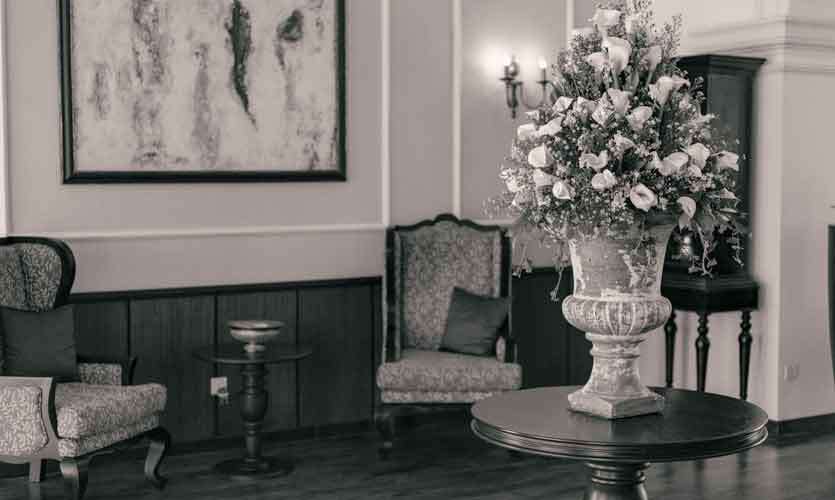 Breakfast
Homemade Toasted Platter
Brown and White Breads, Chocolate Chips Muffins, Homemade Marmalade and Homemade Jam – everything is homemade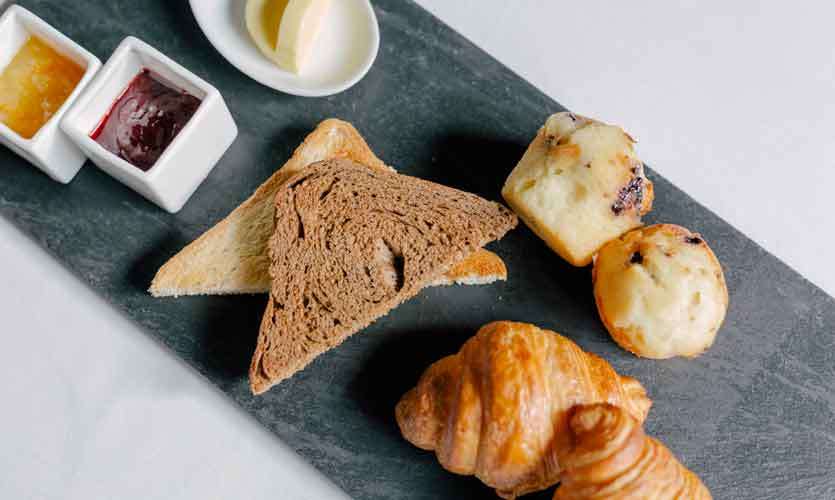 Mannar Crab
Poached eggs, avocado, tomatoes, micro greens served on sourdough toast – light yet full of flavors with a lavish amount of crab meat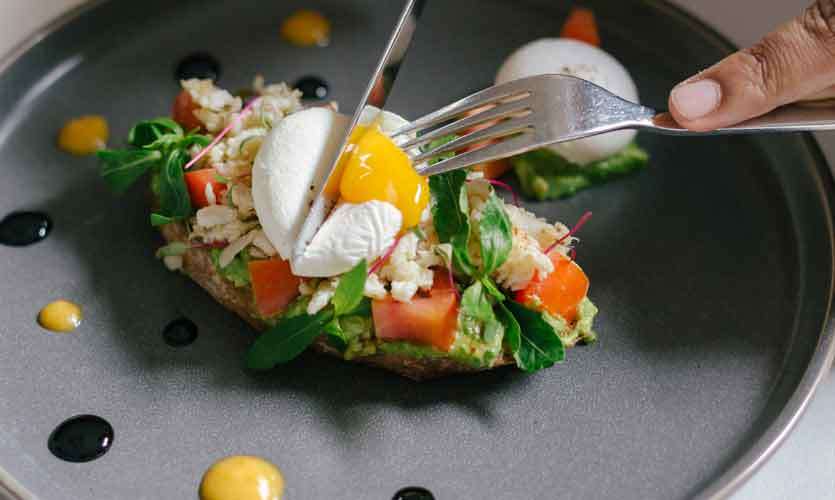 Almond Croissants – This is just heaven on a plate – the best I have tried in my life
Rarities (Lunch)
'rare' steak sandwich
Angus beef - rocca leaves - vintage cheddar – It's a massive portion of joy; the beef was juicy and full of flavor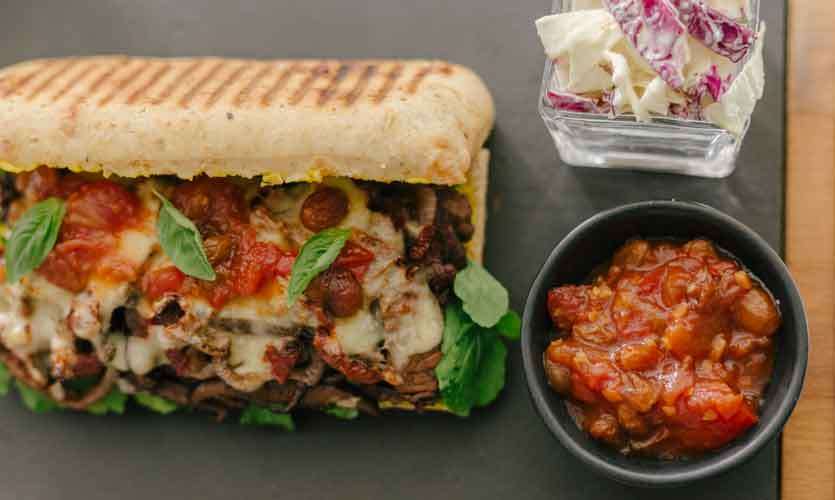 Seafood Udon
Tiger prawns – calamari - shitake mushrooms
Dinner
Focaccia Bread, Bread Stick, Chili Lavash and Tomato Chutney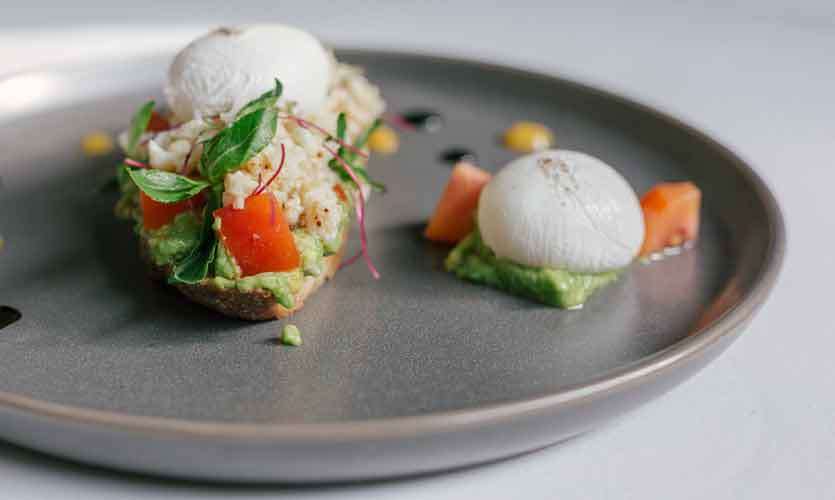 The waldorf "made over"
Granny Smith Apples, Celeriac, Caramelized Walnuts and Blue Cheese Ice Cream – This is just gold and you will never try another salad like this
Mirin Canadian wild salmon steak
Yuzu potato salad, wakame salad, shitaki ragu and miso – the salmon has a unique flavor. The secret is the soya sauce which makes the skin so crunchy and juicy at the same time
"rare", rack of lamb
Gorgonzola mashed potato, mint tomato confit, mustard jus, fig salsa, glazed with wild meemure honey and vintage balsamic
Desserts
Chocolate fondant
Warmed Lava of Chocolate and Chili Passion Ice Cream – they always have a very unique offering of ice creams and that's interesting.
You have to meet the Executive Chef at RARE, Chef Ganesh Raja- he said cooking is like making love; it's like talking to your special person, it has to be done with love and care and that's what you see and taste in the dish.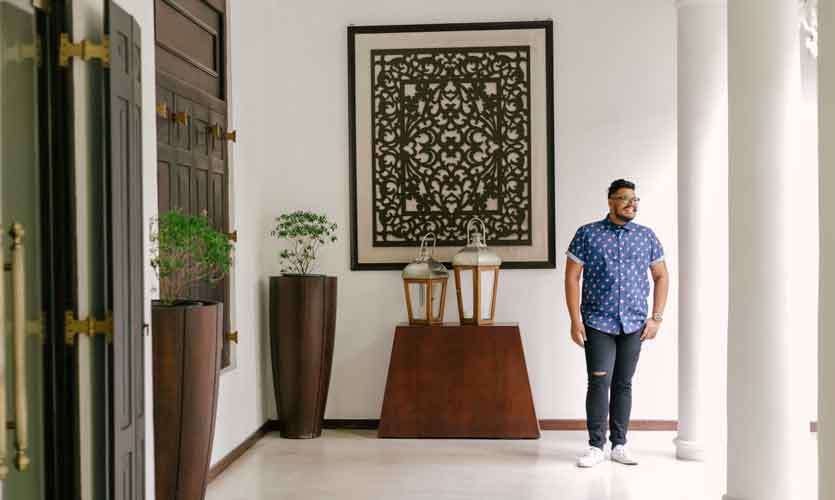 Chef Ganesh Raja was always interested in cooking and learnt the art from his uncle who was a Chef at the Hilton in Colombo and his father, and avid cook who enjoyed his time in the family Kitchen.
In the fast-paced culinary world of the middle east Ganesh worked in many places; a high end bistro named Zoë and then on to the Diplomat- Radisson, the Regency Intercontinental , The Lilies Restaurant in Abu Dhabi ,Guest Chef To San Francisco, Magnolia Dubai as the Group Executive Chef and then heading multiple outlets and luxury food trucks.
After working for 20 years overseas Ganesh moved back to Sri Lanka bringing with him a wealth of knowledge and experience to Colombo's booming culinary scene.
There something about the hospitality at this place and I know where It comes from - Kaleel Muzammil who is the General Manager. His cool and chirpy personality really keeps the place going. He even refused to take a picture with me as he was not feeling beautiful enough!
In total it was a great dining experience in the city, and you're made to feel like you have been transported to another place altogether.
Today on WTF
Photographs and video by – you're my favorite
Hair and Make up – Capello Salons
Dressed by – LICC and DXL