Where -

11 Wijerama Mawatha, Colombo 07
It is nice when food is simple and NOT complicated and that's exactly what you get at Tacocat. It is a small pop-up operating out of Black Cat Café with a touch of pink on the walls in Ward Place. I met up with the one guy who runs around, Matt.
This cozy place made me fall in love as I walked in. Tacocat offers yummy treats specifically designed to be healthy, and if you want they will cut all the starch off and give you only what you want.
The Menu simplified my biggest issue, WHAT CAN I HAVE? this question kills me when I have to flip long menus.
Options are simple, you can either get Tacos, Burritos or a Nudie Box (basically a burrito without the wrap), and you have a carefully guided, cafeteria style selection process in which you essentially get to build your own tacos and burritos. I did try it myself and I must say it's not easy when you overcrowd it and I had to learn this the hard way. But it was so yum!. All three items are priced at Rs. 999, which was great on my wallet.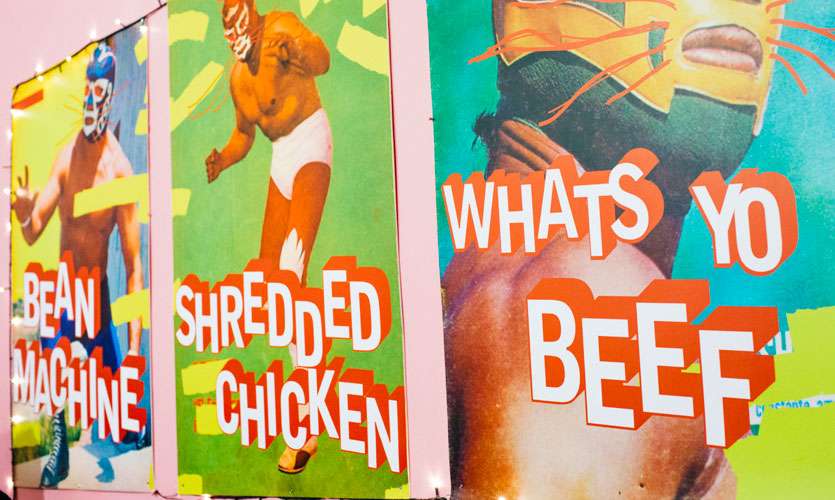 As I said it's a simple place, dressed in pink and some funky images at the back. They only serve soft tacos, and If you need anything more you can always open the door next to TacoCat and walk into Black Cat next door.
When I spoke to Matt he said "All produce is locally sourced" at least 99% which makes it a nicer meal.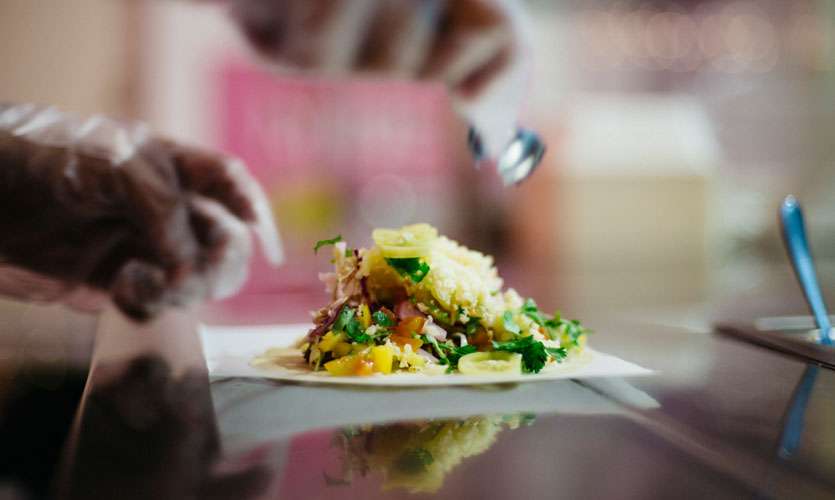 When you get to the station to pick, you can go with some red rice or you can skip it, but I must say the Chicken was the bomb! – but my team from 'You're my favorite' liked the beef, so I'm guessing that's good too.
When Matt said "Danu try the Beans", I frowned, and then I rejoiced! The flavors were so good it was a party in my mouth.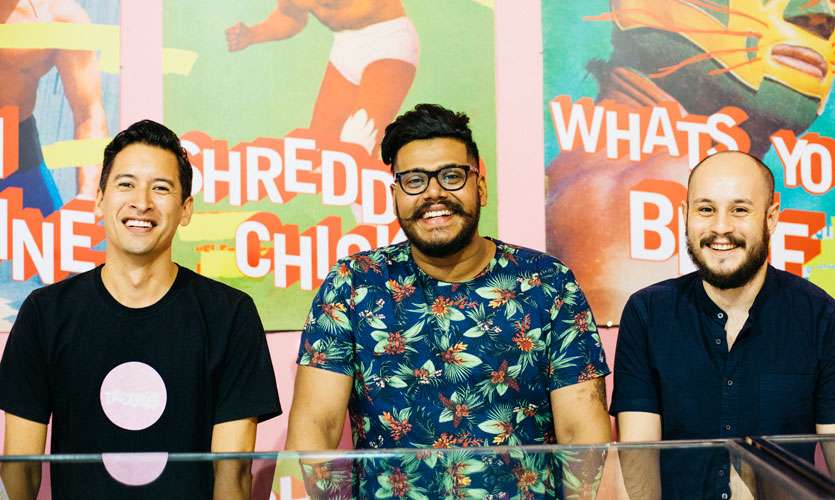 Station 2 is the place for the greens and some salsa and grated cheese.
Next, the sauce. You can pick if you want 'gentle on your tummy' or 'burn it'. Everything taste from a bit from mellow to super spicy is available. I had the
nai
miris
.
Well, I left a happy man with my head on fire but still happy and wanting more.
Photographs and video by – you're my favorite
Hair and Makeup – Capello Salons
Dressed by - LICC