What - JAM Rolled Ice Cream
Where – 65, Thimbirigasyaya Road, Colombo 5
Who - Mohamed Sharfaz Nuhman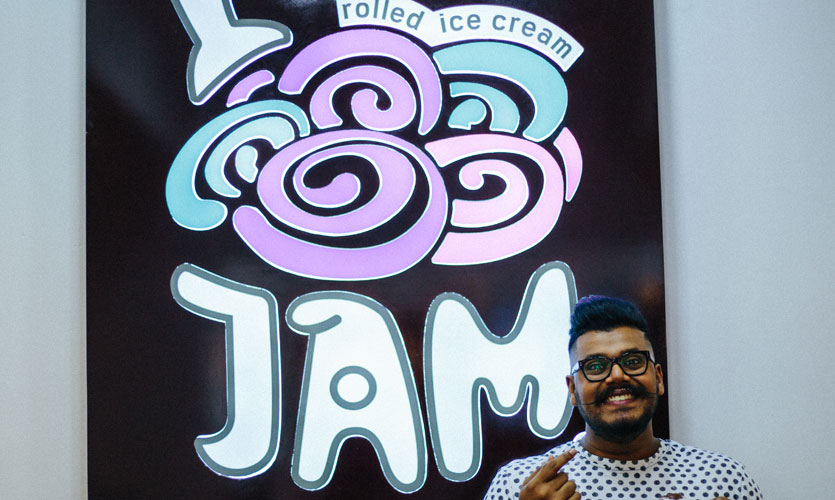 Colombo's finally got the rolled ice cream craze and has been rolling out some yummy flavours the past 5 months. I always wanted to see this craze here in Sri Lanka. Now, down Thimbirgasyaya road, next to Cafe Shaze, you get to be a kid and enjoy rolled goodness.
Speaking to Sharfaz on what made him bring this to Sri Lanka, I was told,

"We were looking for a concept which was not introduced to Sri Lanka and I had this in mind for almost 2 years. I was too occupied with bringing up the cafe and time flew."
Currently they serve around 20 varieties and the options are unlimited as you can customise it the way you like it.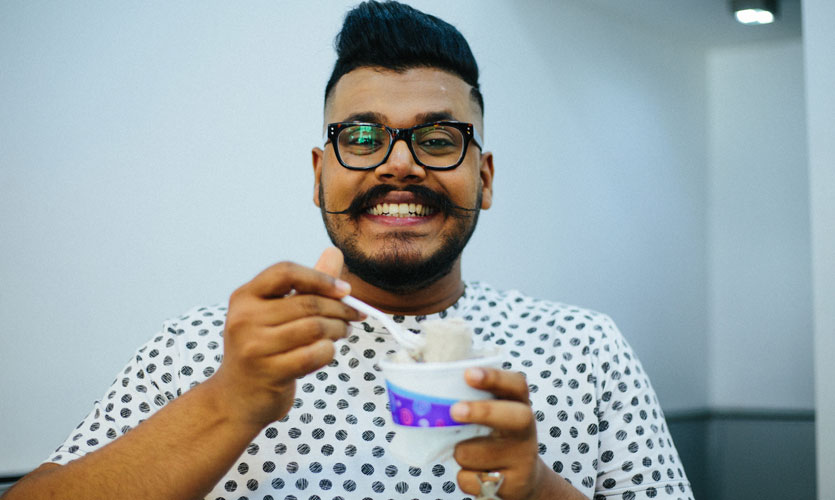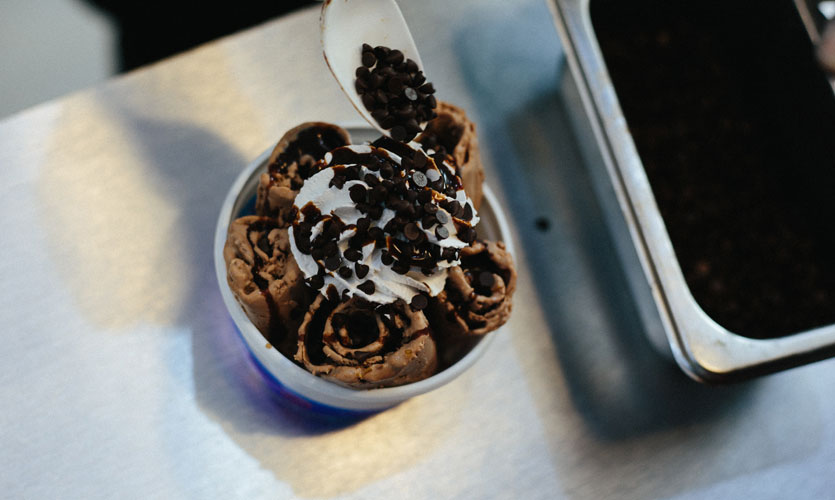 I gave it a try. At the start, it's like mixing a Kottu and then you need to work fast and keep the temperature under control (if not, the rolls will crack). I made a mess of some, but some turned out well. The biggest challenge in this operation is manpower because it's a new concept.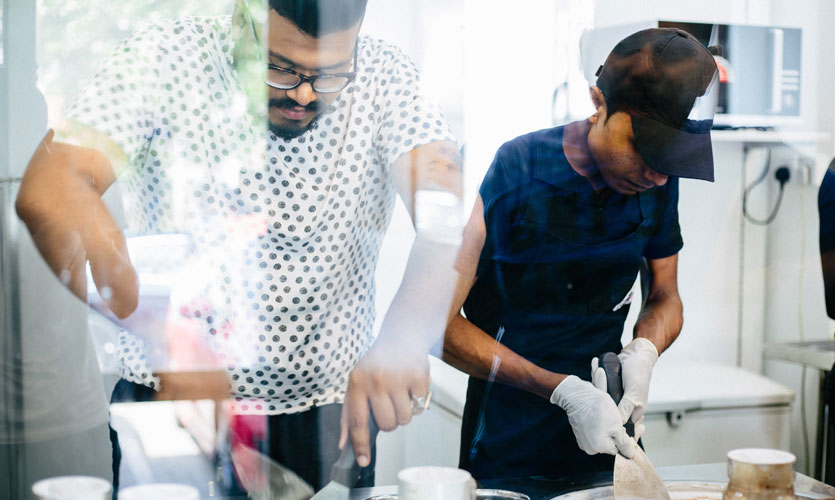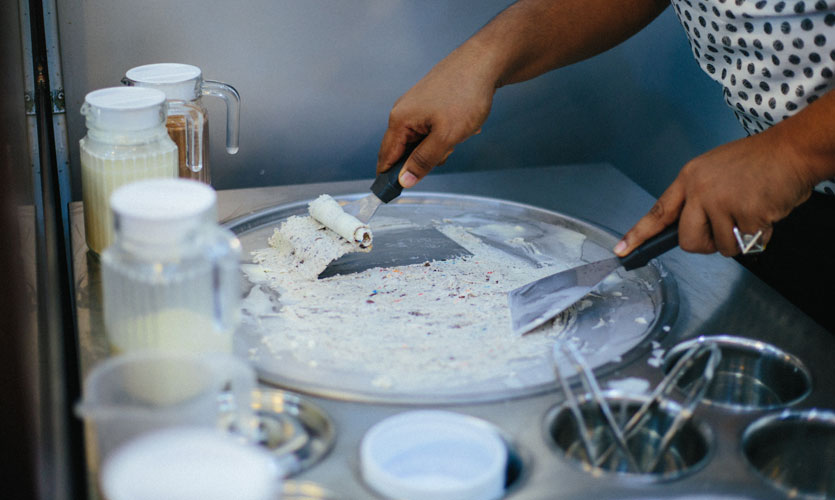 What's next for this family friendly place? A bunch of new flavours and expansion to Maldives and Dubai, opening late August.

When you drop in, you need to try their biggest seller – the Funky Monkey & Fruity Blast, it's just amazing, and all priced at Rs.500.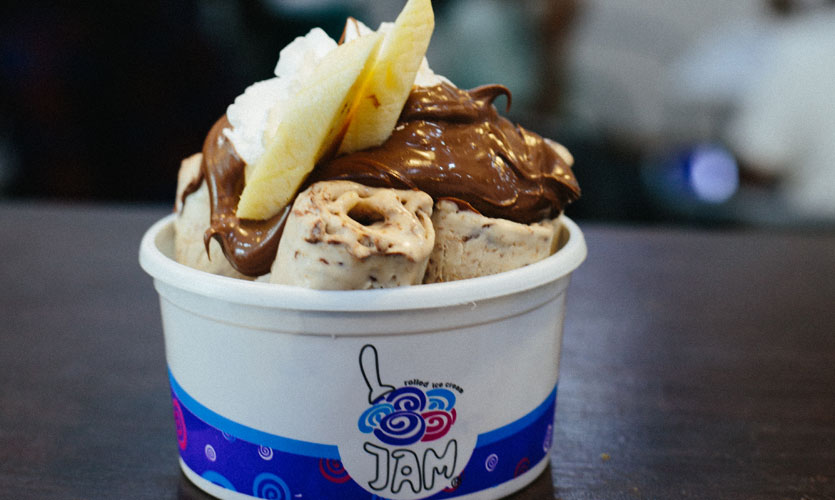 Today on WTF
Photographs and Video by – You're my favorite
Hair and Make-up – Capello Salons
Transport Partner – PickMe
Outfit – LOVI
T-Shirt – Dr Slim, available at Jump