What - The Garden Cafe
Where - 704 GALLE ROAD Colombo 03
When - 10am to 7pm on Monday to Saturday, Sunday and Poya day 11am to 6pm
Who - Ashira Sansoni and Dominic Sansoni
Today's WTF is very special; it's a place we all know and love. It's bright, it's fresh and it's friendly.
The Garden café is, I would say, the pulse of Colombo. Located in the city's heart, it's an ideal venue to relax with friends and family, you also have nothing to worry about with the dress code.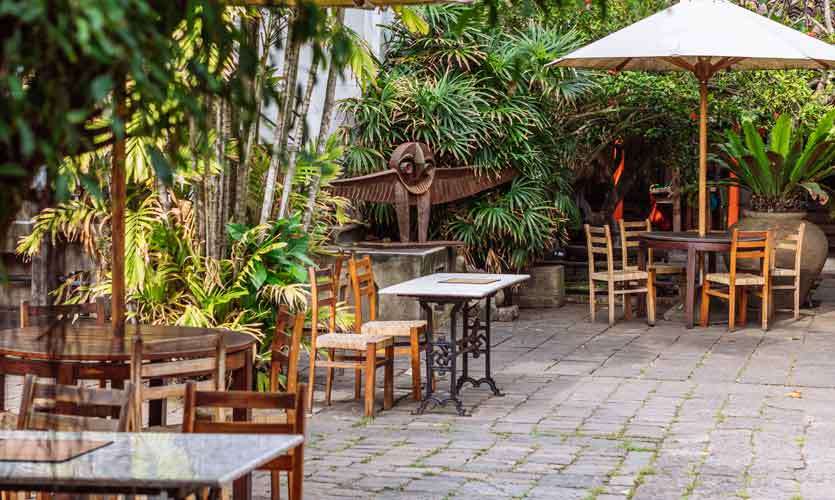 I have always wanted to do a feature on the menu and the cafe. They have everything for everyone, ranging from typical Western dishes to Sri Lankan meals served so beautifully. They are known for their pork curry and rice
Barefoot's aesthetic is just so beautiful, with Bawa's design footprint present throughout the premises. The open seating area is just so welcoming it allows for lots of sunlight and the occasional breeze and when it rains it's even more fun - you get to see the rain drops.
The bright colours are always the known feature for Barefoot and it always puts a smile on my face.
We tried a few dishes and left with a big smile as it was just too good - we sat and spoke to the team and to the very kind man Dominic Sansoni.
I started my shell session with the signature peanut butter milkshake. I went for the vanilla, just wanting to have it pure like how Madonna says:  " like a virgin"
I sat down with the Dad and daughter combination for a chat
1. How has the cafe been since the Easter attacks?
Initially after the attacks, like everywhere else, the Barefoot Garden Cafe was very quiet. About a month after the attacks, when people started to feel safer to travel and eat out, we saw our customers start to come back. 5 months after, we have seen about a 75% return to normal.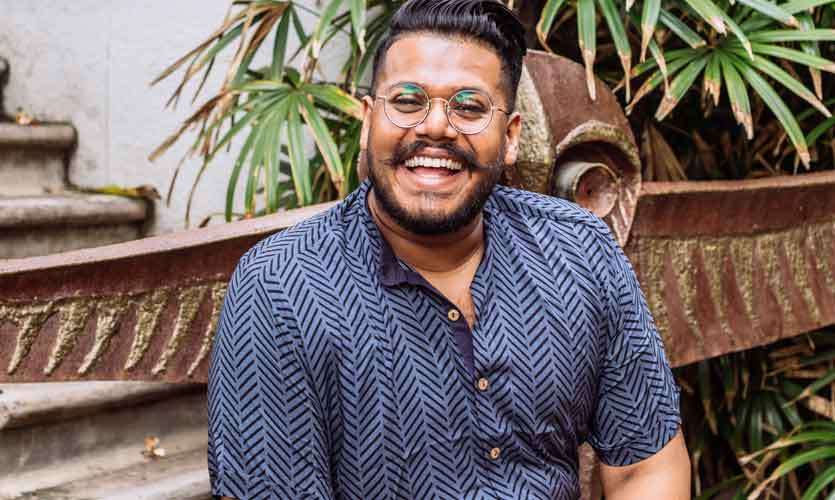 2. Best selling items on the list?
On our blackboard specials - Black Pork curry, the Modha special, our Quiches too are very popular. Mint soda, lime juice, lemongrass soda and milkshakes.
3. Would the look and feel ever change for Barefoot?
The Barefoot Garden Cafe has adapted and evolved over the years (we have been around in some shape or form since the mid 90's) but we have always retained our unique, characteristic identity. We have been blessed with a lovely outdoor space, live music events, varied delicious cuisine. It has always been a space people can come and relax and escape from the hustle and bustle that is Colombo.
4. What should one try when they visit?
Everything! Hahaha well it depends on what you are after. If you're hungry, one of the main meals like the black pork curry or the modha. Drinks - our lemongrass soda and lime juice are perfect for a hot humid day. For those with a sweeter tooth, we recommend our vanilla peanut butter milkshake (it comes in chocolate too) and the home made carrot cake or tiramisu. The dips platter and bruschetta are great tapas options too! We offer beer and wine and have a delicious wine cocktail list, perfect for a late afternoon drink.
5. How often do you change the menu?
The a la carte menu changes slightly every six months or so - the staples remain but the ingredients may change depending on the season. Our blackboard specials usually alternate daily; what might be modha one day could be a tuna special the next.
I got crazy with the menu and asked them to pick them all for me - I tried a big list of goodies
Mint soda, peanut butter vanilla milkshake, black pork curry, modha special with roast vegetables with garlic sauce, tiramisu, banoffee pie, roast chicken sandwich, roast pork sandwich.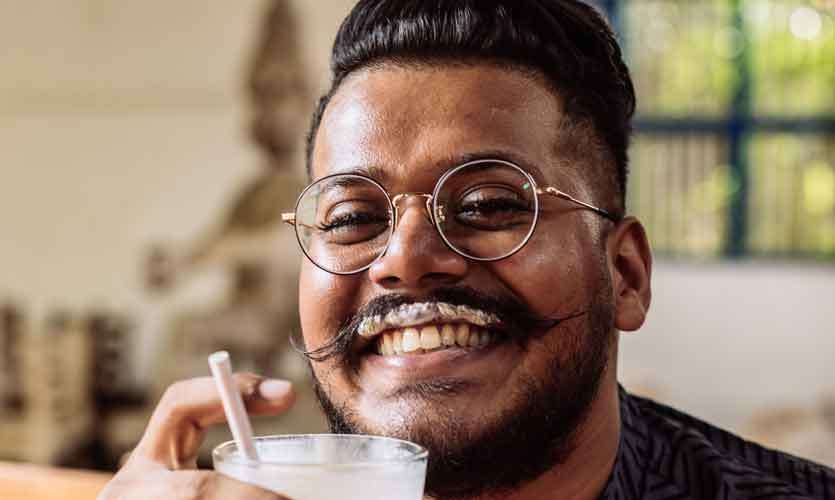 My favourite and the team fell in love with modha special with roast vegetables with garlic sauce - it's a MUST try when you visit them next time and pray it's on the menu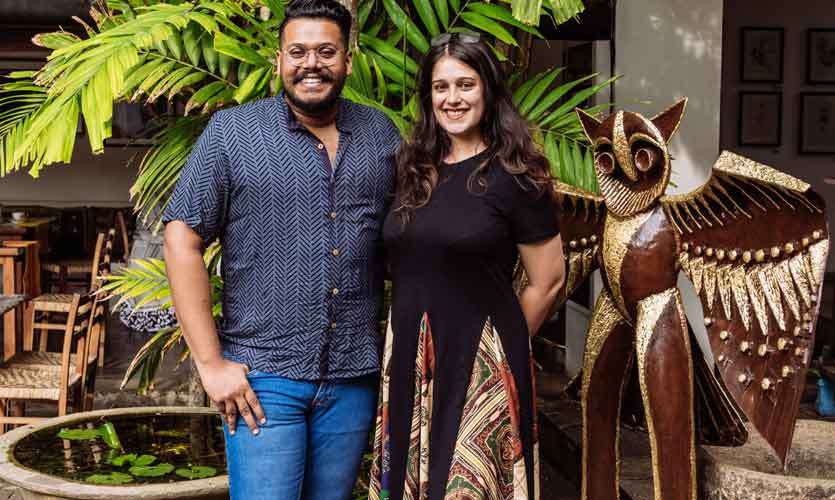 Also note that if there is a private function, the cafe closes at 5pm. On Wednesday they have a pub quiz from 8pm - 11pm and on Sundays they have live Jazz from 12.45 - 4.30pm. This month they are introducing a Saturday evening specially curated musical evening starting at 4pm -11pm, on the first Saturday of every month. So much to look forward to and a place you sure must visit this weekend!

Today on WTF
Pics and production- You're My Favourite
Look by - Culture by Ari
Dressed by - LiCC Jeans
Hair by - Capello saloon