Where -

No. 35, D S Fonseka Road, Colombo 5.
When

-

It's 9-6 normally on Mondays 9-5
Who -

Shana and Dinali Dandeniya
Now we all know the well known brand Café Kumbuk; well, meet her sister PLUS NINE FOUR – and she is HOT.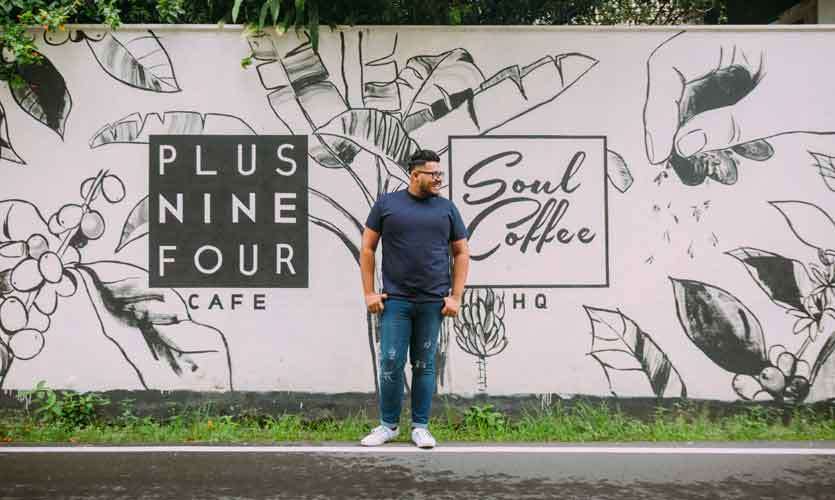 I spoke to the ladies Shana and Dinali Dandeniya and they said that
"it was time to branch away from the cafe Kumbuk brand and create a space that focused more on being a 'coffee shop' - it has a similar ethos to Cafe Kumbuk but we wanted to diversify."
And they sure did; I'm loving the cute, fresh, green place and the food is interesting.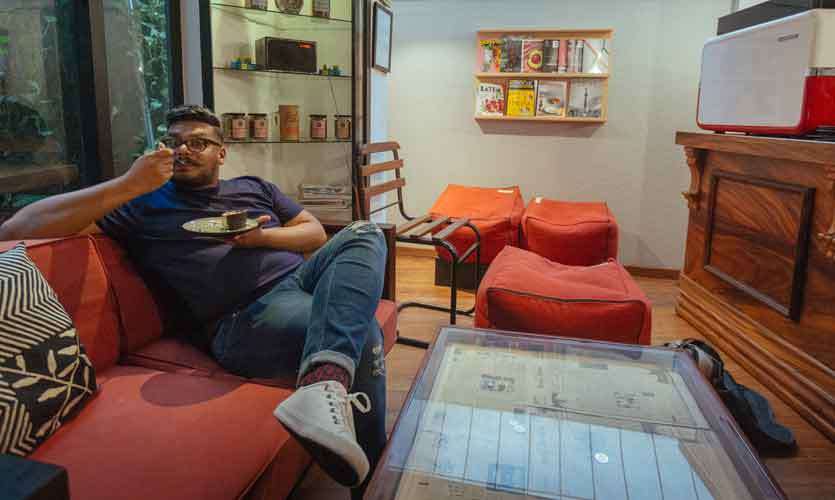 The place serves up good coffee and cafe food. This garden cafe wants to keep things easy and laid back and with all the green around it feels good to just sit and chill.
I asked them about the fun name and this is what the ladies had to say "We wanted something that related to Sri Lanka without being too obvious. PLUS NINE FOUR is cool, quirky and subtly hints at the country telephone code. Not a lot of people get it until much later!"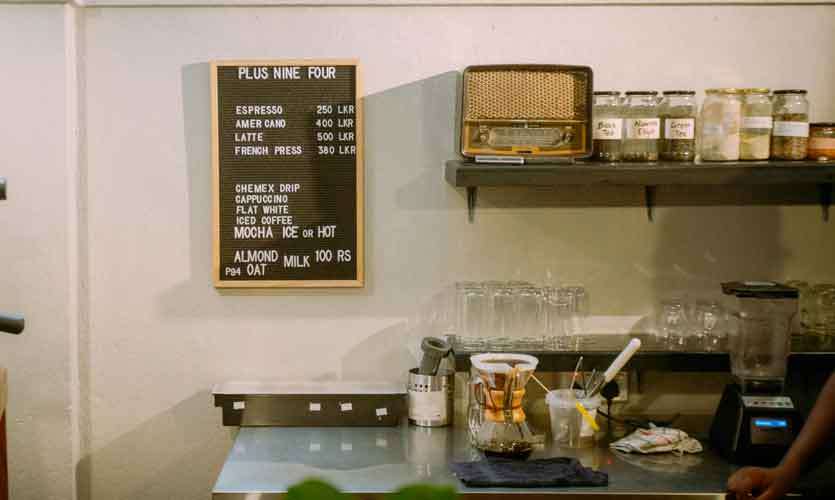 I tried a few items off their interesting menu, but these two stand out for me: The pol sambol topped toast with bacon and their coffee caramel ice cream tart – YUM! And if you want a kick you must have the Achcharu Drink (I'm dreaming about this even now, it's just so yum).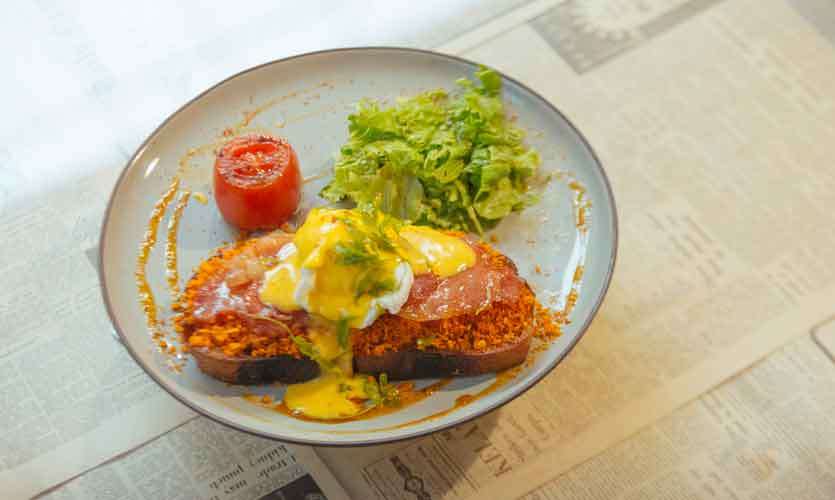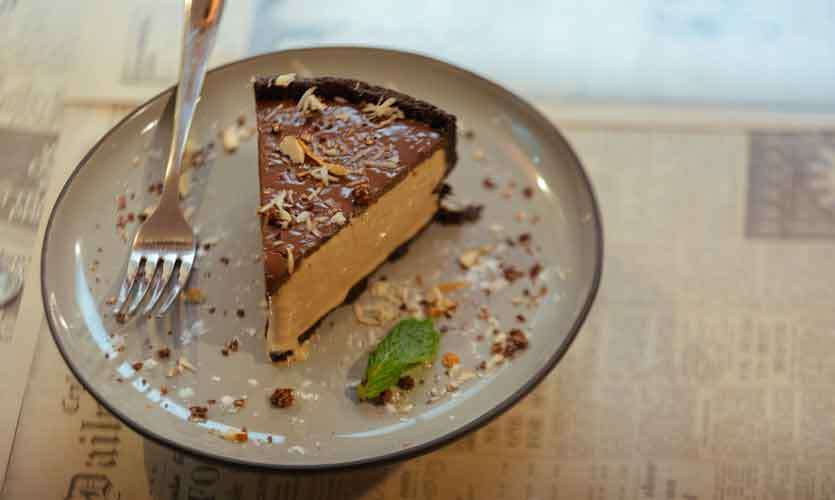 Sweet croffle is a hybrid dish - croissant meets waffle. And this comes with an option of sweet and spice. This did not rock my palette so much as I had the sweet one. I'm sure the spicy one will be a better pick for me.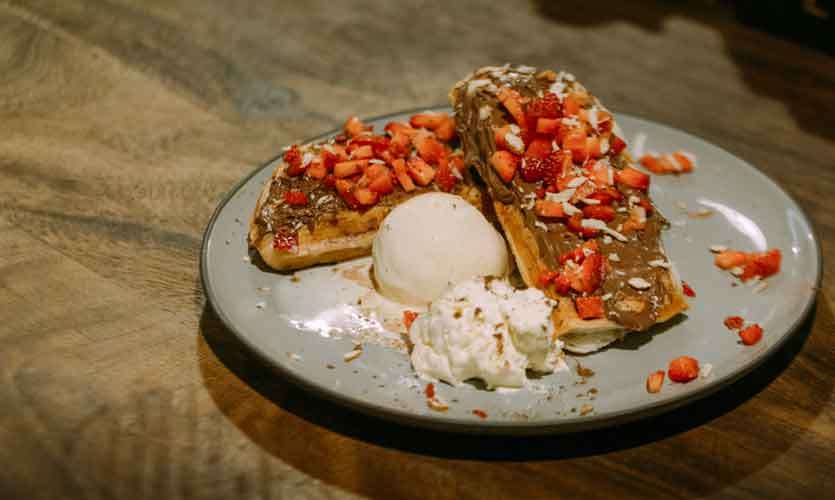 Fried Calamari off the starter menu was fresh and simple.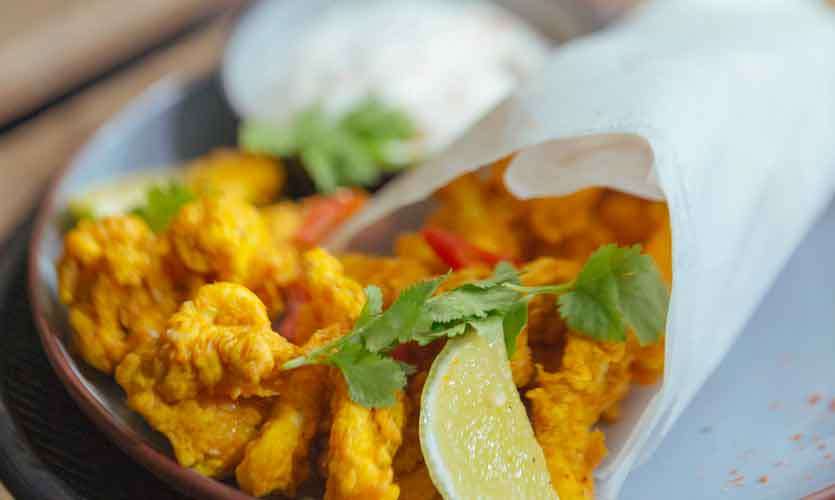 There is limited seating inside but no worries as there's also a great garden seating going on here with wooden chairs and tables neatly arranged under the shade, so no sweat. With the WiFi password on display, you can start work or log onto social media as you walk in.
Parking is on the road side, and nothing to worry about as long as you have your phone number on display so the STF will not blow your car up! It's a small place, well thought of and well planned, you wouldn't even notice that they have no A/C with the cool breeze that manifests inside.
It's a place I'll surely try out again, for nothing else but just the food.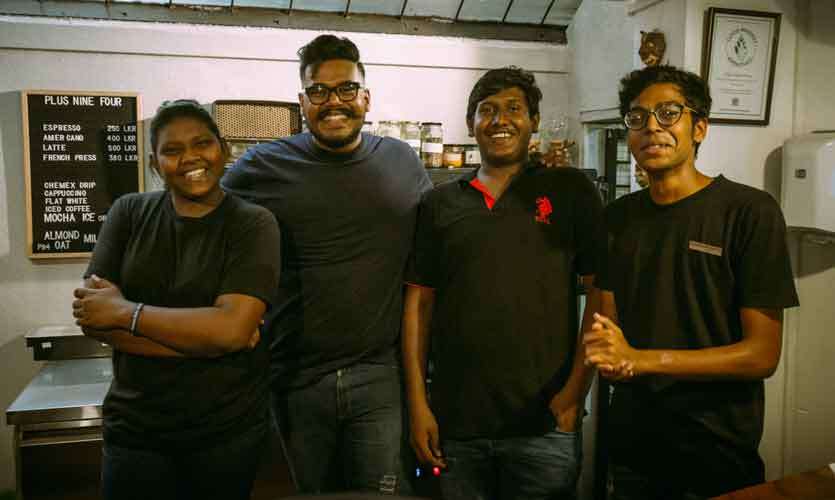 Hair and Make up – Capello Salons
Dressed – Licc
Look by – DXL