What - Mother Sri Lanka Flagship store
Who - Dr Janaki Kuruppu
When - everyday
Where - 614 Sri Jayawardenepura Road, Ethul Kotte, Kotte
On WTF this week, we visit a place with many stories, and this is a place where lives are changed, and once again it makes us understand togetherness is the way forward and we coming together as one can always develop not only communities but the country as a whole
You can walk into mother Sri Lanka and think it's just another store with all Sri Lankan goodies to shop, but what is different is that each piece you hold each item you buy has been made by one person or by a community of people who want to change the way they live and this is their only livelihood sometimes. we're so proud to wear those designer pieces or even certain brands that brag about the fact that it's handmade, now you can brag about this place too it's all handmade by people who believe in fighting the waves and living the true Sri Lankan life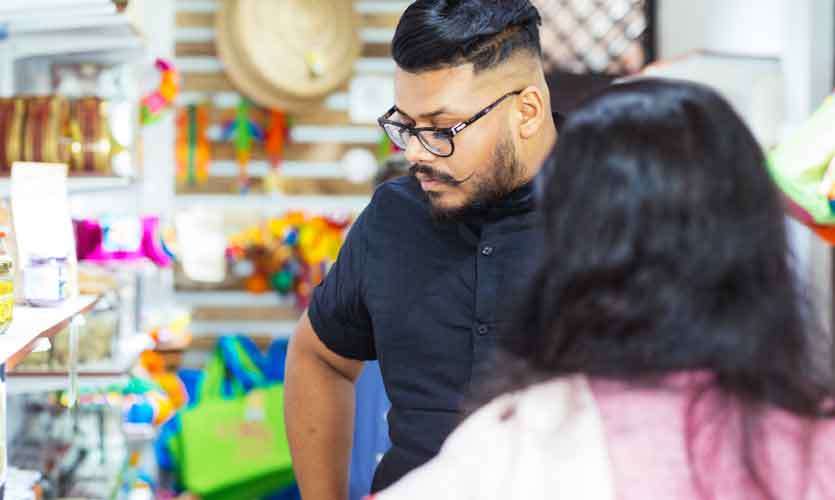 I met the passionate Dr Janaki Kuruppu who is the Chairperson - Mother Sri Lanka Trust
After her many years in both private and government sectors she could have easily taken time off to see the world and live the good life, but she wanted to give back and see how these communities can change with a little bit of opportunity given to show their skill and talent - I sat down to have a chat with her about this amazing project
1. Tell me what made you start Mother Sri Lanka?
The lack of positive thinking and Responsible Citizenship behavior about the Motherland among many Sri Lankans. Its a non-profit organisation, established in 2008.
2. Tell me about the vendors, how have they been picked?
Each vendor has been picked as per the type of products they make and whether they are small enough to need help. The products have to be authentic Sri Lankan products.
Most are family run set ups, not even registered, operating from home, run by females except a few (about 20%) run by males. Currently almost 100 of them in 10 districts.
3. How has this been helping community's?
The project is actually helping each entrepreneur, his family and their employees. We have seen their incomes rise 10-20 fold. When a family or a business enterprise in teh community develops, the
whole community grows.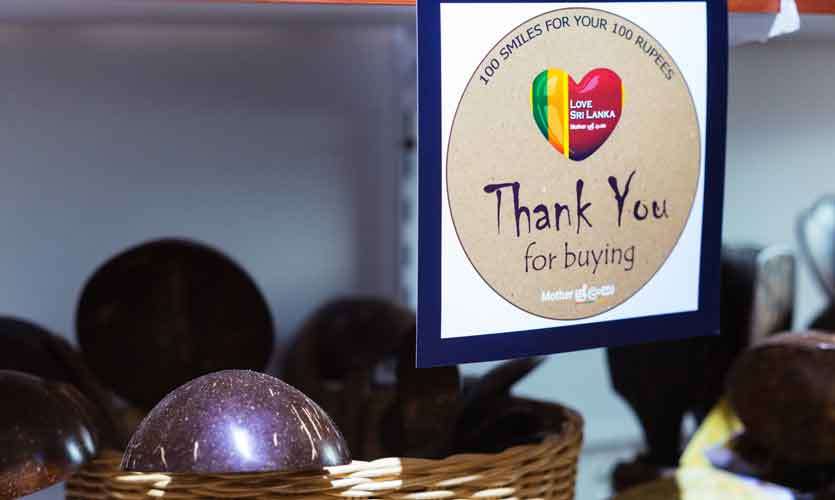 4. How can one contribute if they want to join this project?
If you want to help in any operational aspect of the organisation such as in Marketing, promotions, IT, Admin, distribution you can get in tough with us and contribute.
If you are a vendor, you can present the products and if the design concepts are in line with our concept, they can join as a supplier.
5. Tell me about this store, and what can we expect when one walks in?
It's a store full of authentic Sri Lankan products. Everything sold here are 100% Born in Sri Lanka, mostly handmade. The product designs are based on Sri Lankan motifs, recipes, art & culture, eating, dressing, decorating habits etc. So when one walks in, you should feel proud that these are our own things, our rich heritage which we want to showcase to the world.
We want this place to be unique and different to any other place you have visited so far. To add to the experience, we will be opening a Ceylon Tea Cafe upstairs so that the customers to our store will also get to savour another
authentic Sri Lankan product.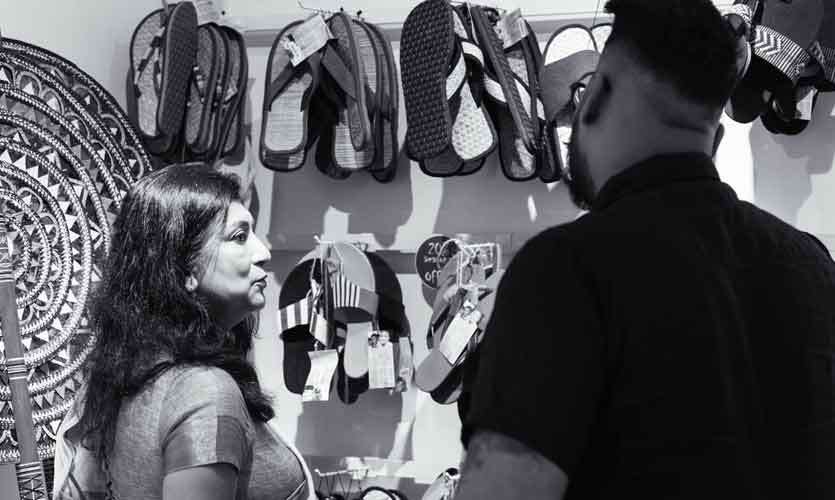 6. About the directions who work with you in this?
Our Board of Directors consist of reputed professionals from the corporate world such as former CEO's, Chairpersons, Vice Chancellors, Social Workers, Academics,
public servants and even the armed forces. They are all working voluntarily for Mother Sri Lanka. Pls refer our website for the names.
7. How have you been keeping funds coming in? And how challenging is it?
The movement is funded by the Sri Lankan private sector organisations, donor agencies and philanthropists from its inception. We also conduct fund raisers on and off. The most challenging part of running the organisation is fund raising. If I had funds, I would have done at least 3 times more projects than this. People easily contribute to causes that create empathy easily such as cancer or poverty etc.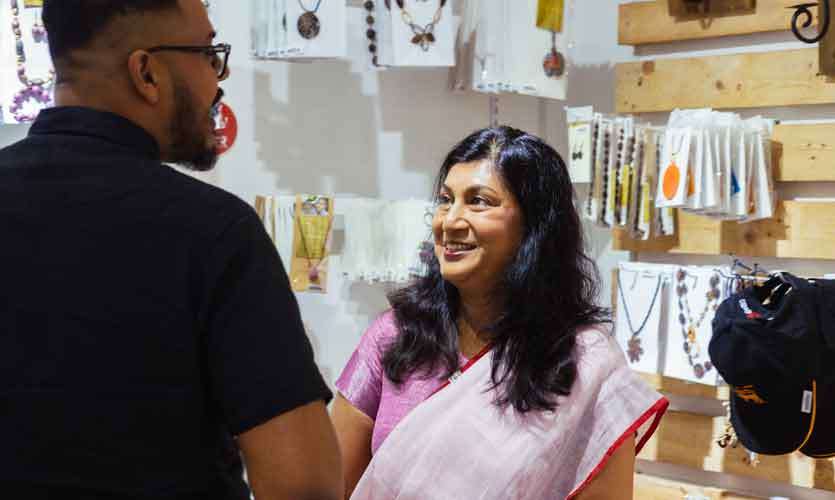 Building Responsible Citizens does not create that much of empathy. But that's the future of the country, if we can promote this concept more we will have a better selection of good leaders to govern our country.
We also believe that for poverty alleviation and gender equality, the only way is to make them financially stable.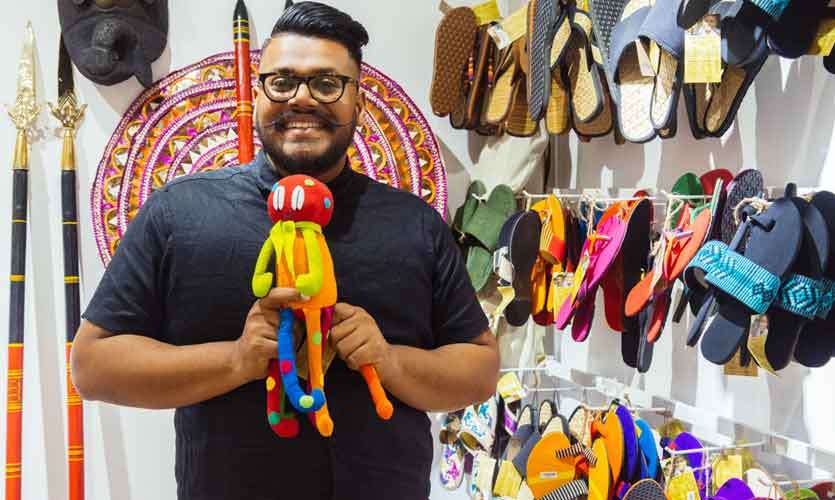 8. How has the feed back been after the opening?
It is only a few days since we opened. The feedback has been very good. We hope to capture the X'mas and new year shoppers to think differently, to make your gift become a double gift, to the person you are giving it to
and to the self employed entrepreneurs that you are buying it from. Simply, to give '100 smiles for your 100 rupees'.
She also added "Building a better Sri Lanka is a collection responsibility that we all share. With the opening of our flagship store, we wish to invite Sri Lankans to make a strong social statement instead of a fashion statement. Buy truly Sri Lankan products, made from local material from our own backyard. You'll be helping fellow Sri Lankans' to aspire for a better standard of living attain financial stability and be engaged in an occupation that brings them pride and dignity. The entire project is a non-profit venture managed by a volunteer team of professionals and all the money is pumped back into this project since there are no shareholders of Mother Sri Lanka. Our aim is to lift one family up at a time. We invite you to be a part of this endeavor".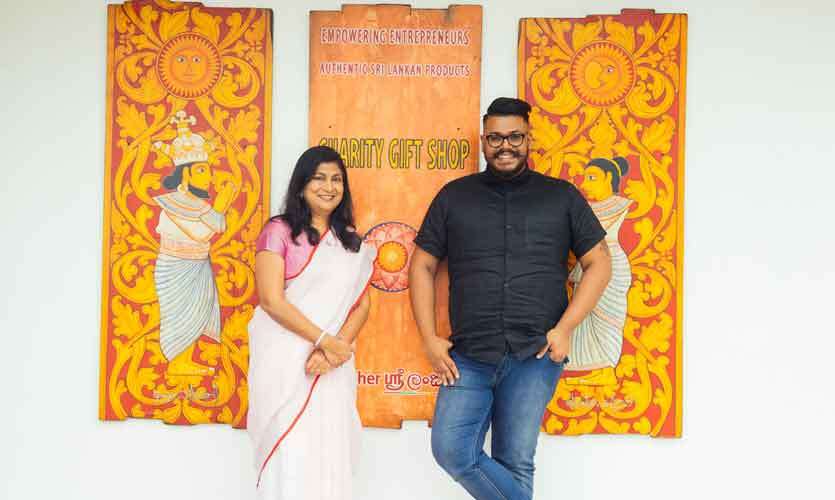 In addition to the new showroom, the products are also available at the MSL Colombo 7 showroom at 410/131, Bauddhaloka Mawatha. MSL product range is also available for online purchase with islandwide delivery from the Mother Sri Lanka website and come to know more about what they do - http://www.mothersrilanka.lk as well as some selected e-commerce platforms including Kapruka.lk and Daraz.lk and in over 25 selected outlets of Arpico, Laksala, No Limit, Cool Planet, Uptown & Beverly Street.
So this Christmas let's makes it a season to celebrate "US" buy SRI Lankan and gift SRI Lankan

Today on WTF
Pics and production - You're My Favorite
Look by - CUlture by Ari
Dressed by - LiCC Jeans
Hair by - Capello saloon