What -​ Superfood Café
Where - No 64, Davidson Road, off R. A. DeMel Mawatha. Colombo 4
When - 11AM to 10PM
Who - Amande and Ruta
Let me start off by telling you this place is perfect for Instagram moments, it's just beautifully planned, food perfect with their picture perfect interior, so green and luscious!
Run by power couple Amande and Ruta, Superfood Café is their love story of a healthy lifestyle.
The inspiration goes back to when they were living in Lithuania, Amande introduces Kottu to the locals there and Ruta has a background in working with nutritious food, together they chose the good kind to bring to Lanka together with the love they share for each other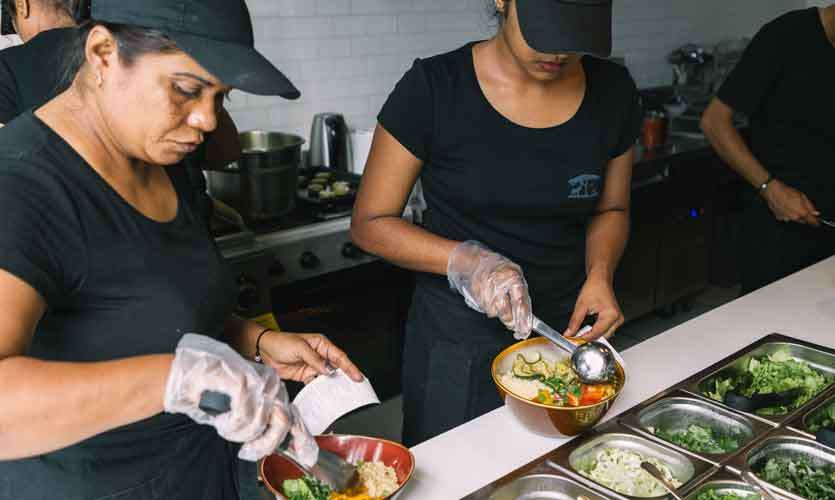 When we think of clean food and super food or healthy food we always think it's going to be last-less, but it's only because we might just not know how to make it taste like a star Superfoods are foods such as greens, beans, nuts and fruits that are rich in nutrition with little to no carb and fat content. Most of the superfoods served at the Café are from our island home and only a few fine things are flown from abroad to make a lineup that's full of nourishment

The Café is an Instagrammer's dream space. It has a big flow of natural sunlight so your filters will look amazing, We really loved the ambience. It's easily a place for multiple occasions; some lone time, a date or even a quick lunch during your work hours, but you can also just ask Uber to deliver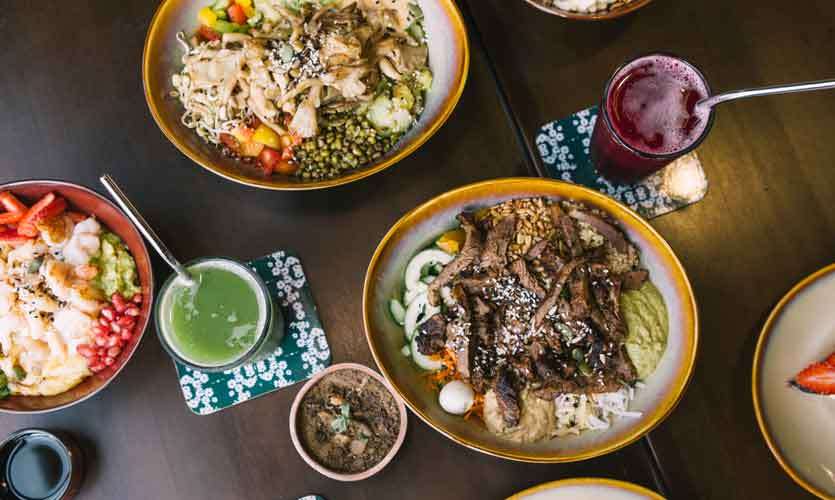 Even a simple glass of water is full of life and flavour - they call it Vitamin Water. This is water infused with either vegetables or fruits.They also have cold drinks of which their Strawberry Chia Lemonade is a must! You need it for this heat!

Most selling on the menu is "Make your own bowl" Detox juice from the cold press juices & Vegan Chocolate Espresso Cake from the desserts. So when you visit them you can close your eyes and pick these and have a big smile on your face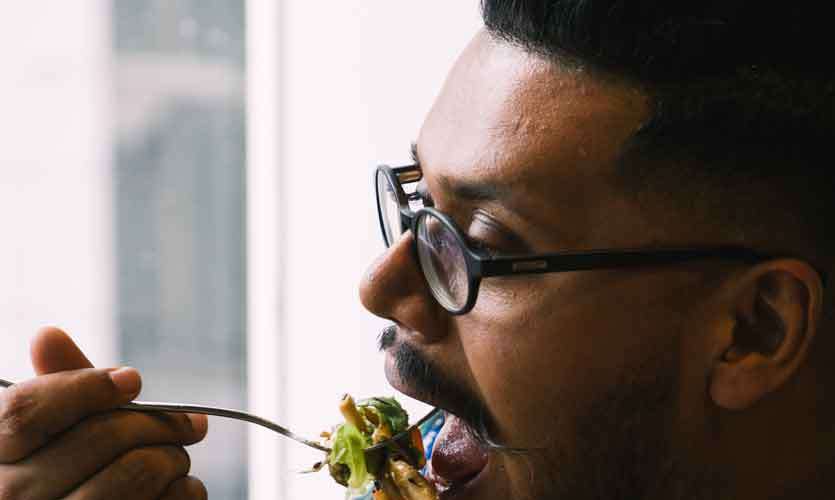 Amande says "What makes Superfood unique is our philosophy and attention to detail. We believe that the choices we make about what we eat, where it comes from and how it's prepared have a direct and powerful impact on the health of individuals, communities and the environment. Superfood works on a simple 'Chipotle-style' set-up. We give our customers the option to create their own meal or try our carefully curated offerings. We currently have an extensive and varied menu that we have refined with feedback from our customers. After thorough research & extensive planning we got our new concept up and running within just over a year since opening Superfood Cafe."
Here is what I had reconnected from the owners and I must say I was a happy man
Make your own bowl with double grilled prawns , Rocket Leaves, Avocado, Strawberries, Grilled Halloumi Cheese, Green Olives, pomegranates, pumpkin seeds, Toasted sesame seed oil & Curd & Herb Dressing
Vegan Power Bowl
Warm beef bowl
Salmon Quinoa Bowl
Juices are the best! It's full of flavours, no added sugar. It's all cold pressed and I must say papaya never tasted better!
Detox Juice
Heart Beat Juice
Papaya Cleanser
Chia Lemonade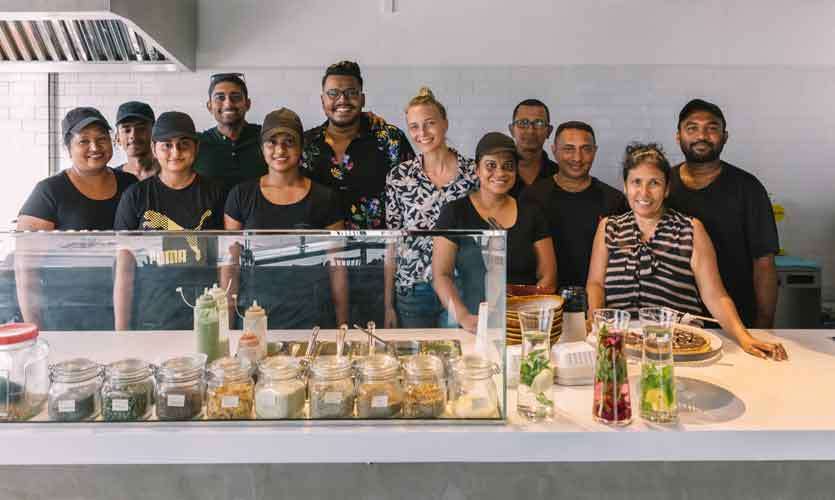 And even sweet can be healthy and yum and this was on their list - the chocolate is full of richness and I can't believe it's vegan!
Vegan Strawberry Chocolate Tart
Vegan Double Espresso Chocolate Cake
In total, it's a place where you can have fun with health and enjoy a wholesome meal !
Today on WTF
Pics and production- You're My Favourite
Look by - CMB Kushcobar
Dressed by - LiCC Jeans
Hair by - Capello saloon