What - August by Mama Aida's
Who - Amrita De Saram Tidball
When - Wednesday to Sunday
Where - 61 Dudley Senanayake Mawatha, Colombo 08
On WTF this week, we made a quick visit to Colombo's favourite Middle Eastern restaurant. With authentic dishes, exceptional service and a comfy, relaxing setting, August became my favourite month of the year!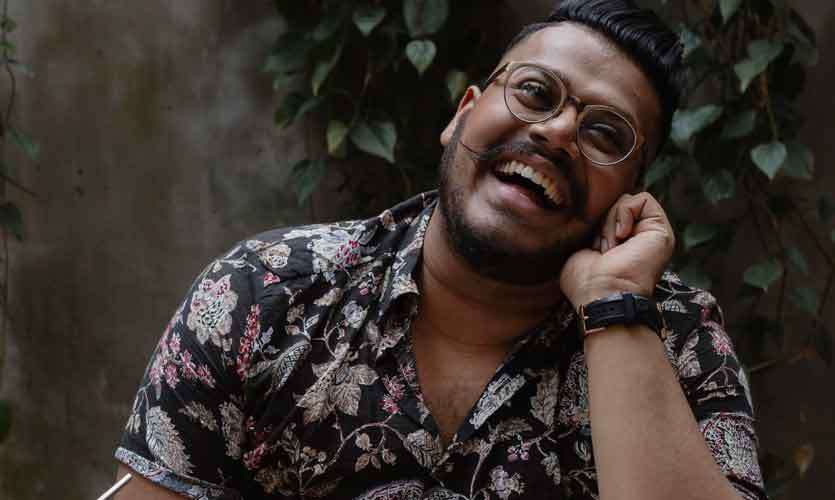 The food served at August comes with a great story, food made with love, and recipes which have been coming down generations and you taste it all in what you order
Hailing from Beirut, Lebanon, Aida Suby arrived in Sri Lanka in 1946 as a young bride, and soon Sri Lanka fell in love with her big heart in making homely food and she was named
Mama Aida.
Today her granddaughter has kept that practice alive with food that's warm and made with love
I sat down with Amrita for a small chat as I waited for all the yummy food to come by
I started with a question that's been in my head for a long time, Why is it called August?
I am born in August and wanted to make the restaurant personal to me.
What made you get into this business?
A love for food and for making people happy through my cooking; good food brings people together. I wanted to offer this experience to Colombo in a way I could express my creativity. I also come from a food family that has a history in the Colombo culinary industry going back to 1946. I think August was a natural progression for me.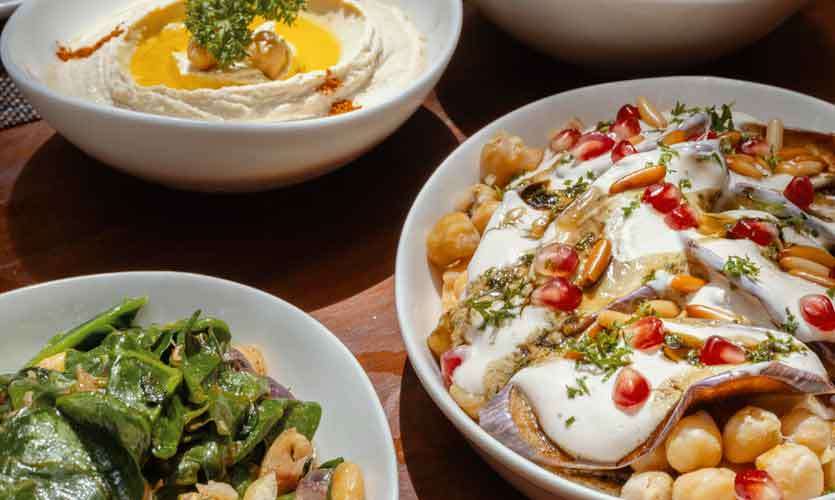 Most selling on your list?
Overall, our best sellers include the hummus, our pita bread, the slow cooked lamb, the harissa chicken wings and the August mess. That said, our regular customers seem to have their personal favourites they buy all the time.

You said your food is also a healthy option, tell me about it:
I think Colombo as a city is becoming increasingly aware of the impact to our health by what we eat. It is not always easy to find healthy options that taste good. At August, all of our food is made from the extremely high-quality ingredients, sourced fresh. There is a lot of tradition, family recipes, as well as my own creations that end up on our customers' plates. But the first step is our ingredients and being true to the food in its purest form. We maintain the integrity of the food in how we prepare each dish. So the nutrition is preserved, which is something you can taste and feel after you've had a meal at August. For people trying to find healthy dining out options, wanting to maintain or lose a little weight and not sacrifice on taste I recommend they try our menu.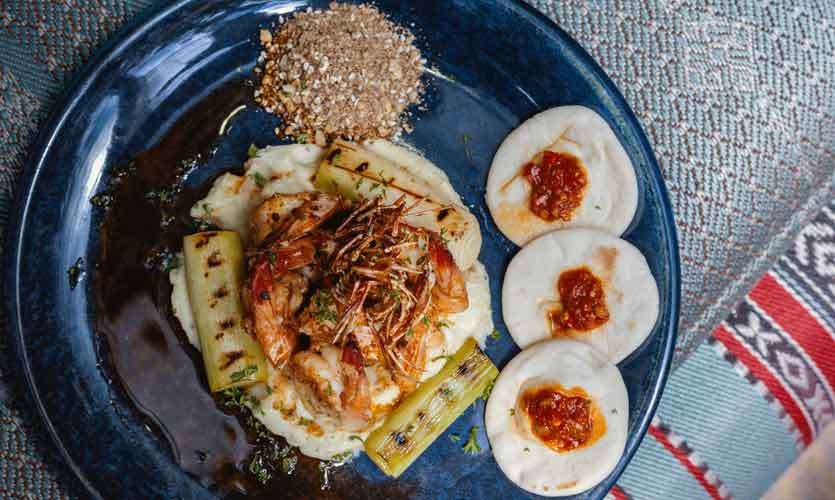 Tell me about the 3 generations? And what's your family's favourite off the menu?
My grandmother Aida Suby was the pioneer of Arabic food in Sri Lanka. With my mom, Najah De Saram, they opened the first Middle Eastern restaurant in Sri Lanka in 1988. My mother still owns and operates Mama Aida's that supplies pita bread to the supermarkets and restaurants and has been doing so for over 25 years. I am the third generation to embark on a culinary journey, that my grandmother started so many years ago.
Off the menu we love our rice and curry
What's your personal favourite on your menu? And how often do you change the menu?
I like everything on the menu, all the dishes have a place on my table. I change the menu once or twice a year in order to keep things fresh and exciting
I wanted to let her be the one who picks the dishes I try, and I must say each dish was special with yum flavours and so refreshing
Mezze: Hummus, Fattoush, Slow cooked lamb, Butter beans and spinach, Fatteh and assortment of bread.
Mains: Sayyadiyeh and Dukkah prawns
Dessert: Pannacotta and Chocolate tart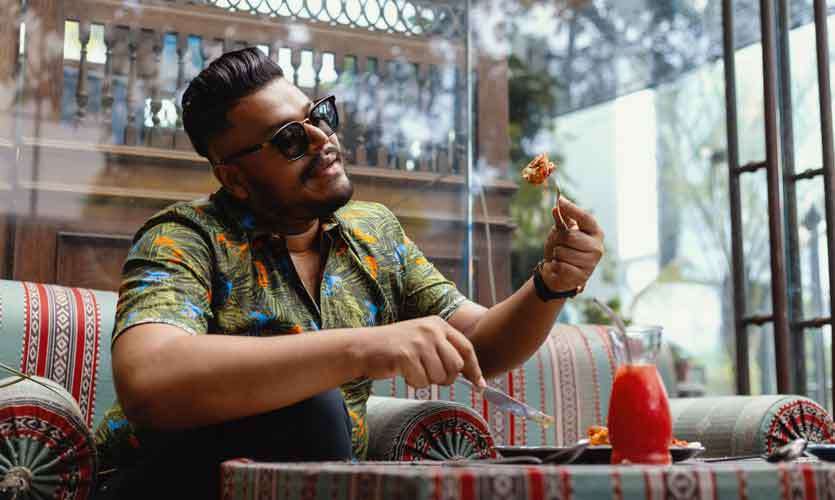 I'm in love with this place, rain or shine you have nothing to worry, they have a big shelter which will protect you, which also keeps the trees and the breeze coming in – make your reservation they have two sittings and parking is never an issue, go enjoy food that's cooked from the heart which speaks about family love and togetherness
Today on WTF
Photographs and video by – You're my favourite
Look by – Culture by ARI
Hair – Capello Salons
Dressed by – LICC